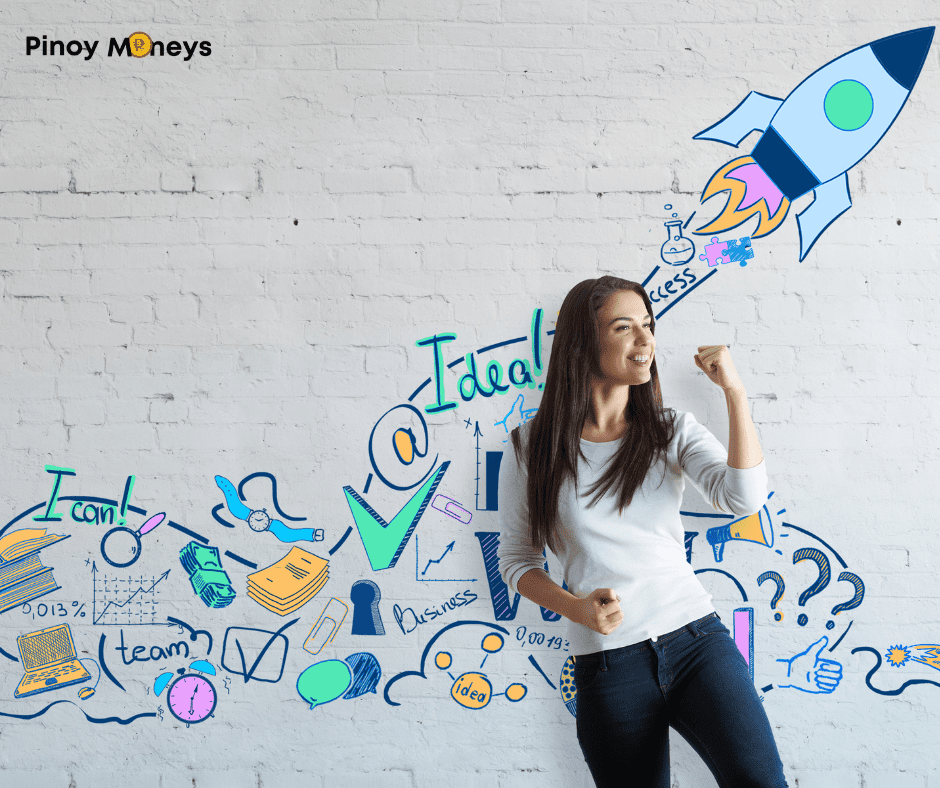 An adult not prepared to start his journey to the real world may find it overwhelming to face everyday struggles. But let me make it less scary by putting it this way. You can never find your real happiness and satisfaction in life if you fail to see that these obstacles are your way of making a better version of yourself. There is no other way to enjoy life if you do not know how to live your life to the fullest.
You are aware that a large percentage of Filipinos live below the poverty line in which these people were not fortunate enough to have formal education. However, not all of them became too complacent with how they lived. Some push themselves so they can escape their unfavorable life. I am not discriminating against these people as I know their struggles. Not being able to have the opportunities that others may have, some are just contended with what they have and how they live their lives. It's a painful sight, though, that even if we see them be capable of finding a job, they prefer begging in the streets, doing drugs, or choosing a dark life.
For those who were able to make that step and found the path that could make their lives better, I applaud you! It's a scary path, but with persistence and determination, nothing is impossible. And as I always say, keep your faith and believe you can make it. It may not be in just a few weeks or months, but the right time will come. All your struggles will be paid off.
Choosing To Become An Entrepreneur
The pandemic has ignited so many people to consider starting a business. Some individuals feel that even if they hold permanent jobs, it is not an assurance that they will still have them when another wave of the virus afflicts us all over again. Those who have hesitated for so long to take that leap found it necessary. Hence, starting a small business was their way of getting through the hard times.
You may have noticed how many small businesses mushroomed, mainly through online selling, since it is the most convenient and safest way to earn these past years. Pre-pandemic, it was only through Lazada and Shopee that most people shop. But with the rise in COVID-19 cases, we all consider having everything we need by either ordering by phone or online.
To merely say a statement may be considered as weak. A plan without action remains a dream. Thus, a solid SMART Goal example would be responding to these questions.
Specific: What do you want to do?
Measurable: How long do you intend to work on it?
Attainable: How are you going to do it?
Realistic: How will you start with the plan?
Time-related: When do you intend to start, and how long do you think it will take to see the results?
1. I want to be an entrepreneur.
Specific: I want to start a food business.
Measurable: I will work on my business daily, and the goal is to have my first sale within one week.
Attainable: I know that promoting it online via creating a Facebook Page can help my products reach a broad audience by being active on the platform.
Realistic: I want to devote my time to the business and become productive.
Time-related: I will start on Saturday and receive orders by the following week.
2. I want to create different marketing strategies every month.
Specific: I will create a marketing plan with particular outlines to cover the essential information.
Measurable: The goal is to reach 25% of the plan weekly to ensure monthly completion.
Attainable: One month is enough for market research to create an effective marketing plan.
Realistic: Marketing is the core of any business. Without it, a company will quickly collapse.
Time-related: This will be every month.
3. Increase customer base by 20% annually.
Specific: Increase customer loyalty by 20% year by year.
Measurable: Monthly reporting should be substantial to determine if the goal is reached.
Attainable: Based on last year's report, a yearly 20% increase is achievable.
Realistic: Improved product quality and variety have encouraged more customers to purchase.
Time-related: By evaluating two or more measured events to compare the results on an annualized basis.
4. Increase traffic on the company website by 20% by year-end.
Specific: To increase the number of visitors to the website by 20%.
Measurable: Increase the number of visitors to the website from 200,000 to 250,000.
Attainable: The marketing team will be actively sharing valuable content on various social media platforms. The hiring of experts is essential to increase visibility and website traffic.
Realistic: The increase in traffic will result in to increase in sales.
Time-related: Completion of this goal is by December 2022.
5. I want to grow my business.
Specific: To acquire new clients for the business.
Measurable: Progress will be tracked by measuring the number of new clients while maintaining the existing clients.
Attainable: Massive marketing strategy such as using a referral program to launch an effective marketing campaign and to increase my network.
Realistic: With adding new clients, it will help increase my revenue.
Time-related: I will have five new clients in four months.
Cultivating a Business Mindset
Since we are talking about how to make your business relevant, it is also important to note that the person has the right business mindset to sustain the business. Entrepreneurship is not for everyone. Even if you have the resources to start one, but your heart and mind are yearning for another, the company will suffer. Hence, one should always create a business he knows about and is willing to learn more about how he can grow the business.
Entrepreneurs are essential in bolstering economic development, job creation, and producing innovative products and services. Becoming a successful entrepreneur requires thinking outside the box. It is saying that anyone can quickly come up with a new idea. However, building a successful business around that idea is an entrepreneurial challenge. Being creative, highly motivated, and open to risk and failure is essential to success. If you think creating a business is the best way to have a more secure future, honing your skills and having a positive mindset will be your weapons in reaching your goal.
A great idea is not the only way to achieve an entrepreneur's ultimate success. Sometimes the success or failure of a business has something to do with the characteristics of the entrepreneur. I envy those who would instantly have an idea and let it just magically function into a thriving business. This has reminded me of one of my clients who started a salon business. She did not come from a wealthy family. But with a goal in mind, she inched her way up in 5 years. And she is only 30 years old!
To say that she was ambitious should be seen in a positive light. She grew from a simple young mother to a very sophisticated millennial entrepreneur. I am unsure how much more she is willing to sacrifice and risk. But I can tell that when she has her eye on something, she takes time to create unique ideas and let them come to life. The proof of her great business ideas all started during the pandemic. Her businesses include a Korean and Japanese Mart, an online food business that recently now has a physical store, a lash and nail salon and her luxurious home products that has a store in Pasig. She also had franchise food cart businesses which started in 2017.
Why did I state her as an example? It's because she is willing to do anything and everything to make her life more comfortable, especially since she has a daughter. She wanted to give back to her parents, so she had a mansion made for them and helped send her siblings to school. She may have also been surprised as she slowly reached where she was. Probably she just wanted to be different and earn for the family. But her persistence led her to the unimaginable path. She used to be shy, almost stooping down when speaking. But now, she holds her head high but still manages to be the same old self inside.
I have met several entrepreneurs over the past six years and am so proud to have met these people. Although it was not always a bed of roses for them, they were aware that obstacles were bound to happen and yet they were prepared to have a backup plan so they would not lose what they had worked for.
A. Positive Mental Attitude
The mindset of the head of the company or business sets the tone for the whole company. Any negative thoughts undermine any progress and the management's ability to lead the staff and motivate its employees.
You may be the boss, but that doesn't mean that everything you think and say can be correct or suitable for the company. Allow employees to voice out if they have suggestions that can help move the company forward. These suggestions may not always be feasible. But as the boss, you need to weigh its pros and cons before implementing it for the whole company to follow.
Allow employees to grow as an individual. Hindering them from their possibilities may lead to quitting their jobs and finding another place where they feel valued.
To create a positive mental attitude means understanding situations that may be an obstruction to progress. Instead of getting mad and instantly firing people you think are responsible for the failure, take time to identify the problem, find a solution, and let it be a lesson to strengthen your core in sustaining the business.
B. Creative Mindset
As mentioned, an entrepreneur should learn to think outside the box. You should be able to come up with ideas that are attractive and worth every penny your customer spends. A simple product with its functionality can attract a customer that needs it at the moment. However, if you innovatively present your products, some customers may have the idea of its importance and may buy the product even if they do not need to use it right away. This marketing strategy will help increase the company's revenue when customers know that your products are outstanding and reasonably priced.
Having a creative mind does not only mean offering innovative products but also creating exciting ideas that can answer the problem of your customers. Also, creative thinking can be applied to your team, hiring process, etc.
C. Persuasive Communication Skills
Being persuasive can easily make you negotiate, close a deal, and even reduce your inventory cost. People with such skills tend to attract more people to listen to and believe in what they say. This skill is highly-important, which should also be taught to the sales staff as it will be their driving force to close a sale.
What is the secret to perfecting such a skill? It would help if you were true to yourself and allowed others to understand better what you are selling to the point that you are not forcing your products and services. But instead, you are choosing a family member. The tone of concern and encouragement should be evident for the customer or investor to get interested in what you have to say. Being persuasive doesn't mean you have to do some white lies. It is merely being able to express yourself in a way that is easy to comprehend.
While others may have an innate ability to persuade, it can also be learned through learning how to communicate correctly. For example, you want to sell a particular product. A customer is likely to purchase if you provide a demonstration and inform the customer about the product's benefits and why it is better than other similar products.
D. Highly-motivated and Goal-driven
Being enthusiastic, you are likely to work more hours than others. Although doing this all the time may result in burnout, you should know how to manage your time well and organize a plan on how you want your goals reached.
To keep you on track, consider why you started the business. There is a reason for everything. In building a business, most of the entrepreneur's goal is to create financial security. Their desire to become successful is evident in how hard they work and put effort into building and sustaining the business.
When we talk about being highly motivated, this would also mean considering the help of others in other to reach your goal. You are not a machine. No matter how much time you devote to your business every day, there will always come a time when you feel that you have run out of energy. Hire competent employees to help you achieve your goal so you may focus on the other aspects of your business.
E. Embrace Failure
It always helps to know that each failure is your way of pushing yourself to think better and work better. Unfavorable circumstances are likely to happen, no matter how great your business plans are. Some are beyond your control, while some you may have overlooked. Entrepreneurs are not perfect individuals. To expect too much can only lead to anxiety and depression. Hence, an entrepreneur should see failure as an opportunity to have a second chance to reach her goal.
Do you think the great inventors made their inventions perfectly the first time they tried to see if they were working? Of course not. It took them years until they were ready to announce to the world the importance of their invention. The same goes for entrepreneurs. Acceptance of failure is vital so that you can move forward.
If you fail, don't be ashamed to admit it. Do your best to remove all those negative emotions when you stumble so you can logically delve into becoming a better person and formulating better solutions. Failures are your opportunities to start anew.
Starting your own business can be daunting. It is full of challenges, self-doubt, sleepless nights, and even zero social life. But once you develop an entrepreneurial mindset, everything will flow effortlessly. One thing that you need to keep in mind is that, no matter how successful you have become, you need to keep your feet grounded all the time.
Be SMART. Be WISE.
The best loans for you 💸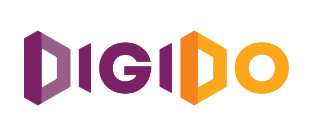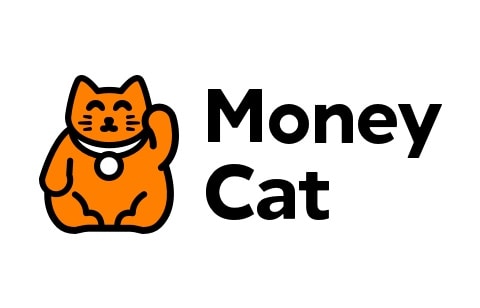 Repayment: Up to 180 days