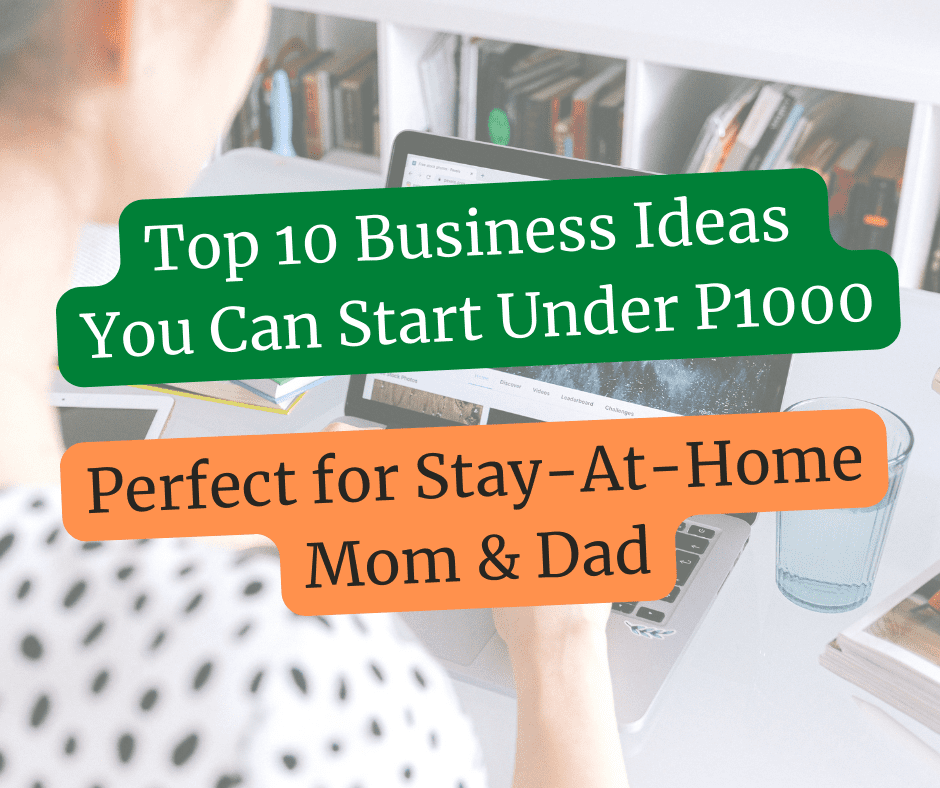 The pandemic's onset has made people aware of the need to have a source of residual income. However, most people believe they need a lot of money to start a business. The truth is – they can get a venture off the ground for as low as PHP1000!
Here are a few business ideas you could implement with a budget of PHP1000 or even less.
Freelancing Services
If you found the work-from-home setup during the enhanced community quarantine favorable, you can capitalize on it further by offering freelancer services. Also known as independent contracting, this business lets you enjoy total freedom and flexibility over your earnings and working hours.
As a freelancer, you are not bound to an employment contract that obliges you to work 8 hours. Instead, you take on projects with clients you can work on for as many or as few hours as you desire. Independent contractors also choose the hours that they work. As long as you finish the deliverables as required, what you do with your time is up to you.
There are various websites you can sign up on to begin freelancing. Upwork is the biggest, but you can also sign up for OnlineJobs.PH, PeoplePerHour, Fiverr, and LinkedIn marketplaces.
Clothing Business
The World Health Organization's declaration of a pandemic and the subsequent lockdowns resulted in a growth in demand for e-commerce. Unable to step out of their homes, people turned to websites like Lazada and Shopee to purchase their necessities and quirks.
One commodity that continued to remain in demand amidst the crisis is clothing. People of all ages will want to keep up with their fashion sense no matter what. You can take advantage of these by starting a clothing distribution business.
There are various ways through which you can start a clothing enterprise. You can purchase clothes from fashion websites like Zalora and Shein and resell them through your social media accounts. On the other hand, you can design your own apparel line, have a few samples printed, and sell them through e-commerce websites and the Facebook marketplace.
Dropshipping
Dropshipping is yet another way to take advantage of e-commerce's growing demand. It is also one of the cheapest ways to start an online selling business. What you do as a drop-shipper is sell the products of specific providers and forward any orders to them. The seller handles the fulfillment aspect of the undertaking, allowing you to focus on growing your customer base.
The main advantage of being a drop shipper is that you don't need much capital. You don't have to maintain inventory because all the stock is on the seller's side. Aside from that, setting up an e-commerce account is free, with some features available in exchange for a subscription. You could also sell through Facebook Marketplace for free to maximize the profits.
E-Loading
The need to communicate remains a top priority for people, especially during the pandemic. Mobile credits continued to be a lucrative source of income for many individuals. With the onset of blended learning, the need for cellphone load skyrocketed as students looked to have mobile data constantly available for online classes. Like food, e-loading will never run out of demand amidst a crisis.
This business is very flexible when it comes to startup costs. You can choose to purchase a separate phone, preferably a keypad device, which costs less than PHP500. Most entrepreneurs may advise you to put up an initial balance of PHP3,000 or more, but you can start with just PHP1,000 if the budget is tight.
Patience is a virtue when running an e-loading business. You earn a commission for each promo you sell, typically between 3% and 13%. The key is to keep the profits accumulating until you can roll them over while enjoying your earnings.
Home-cooked Food
Another venture that saw a rise in demand during the enhanced community quarantine is home-cooked food. People looking for fresh meals rather than fast food meals were more than willing to pay delivery fees for these foodstuffs to be brought to their doorstep.
As a result, enterprising individuals with the ability to cook grabbed the opportunity to earn money during the lockdown. Although the lockdowns are over today, the demand for home-cooked meals remains significant, especially on Facebook Marketplace.
You can minimize capital expenditures by only preparing on demand when selling home-cooked meals. In other words, you should only cook food when there's a confirmed order. This way, you can save money on inventory and avoid wastage.
Selling Smartphone Casings
Smartphones will continue to be a staple of every person's life. These devices have been very useful in warding off boredom for individuals stuck at home during the lockdown. As an accessory, a smartphone casing enjoys the same demand as our mobile devices.
You can actually purchase smartphone cases for as low as PHP50 on Facebook. There are numerous distributors on the social media platform looking for resellers of their products. You only need to grab pictures of their offerings and post them on your Page or personal profile.
There are two ways you can approach fulfillment in this case. One, you have your customers' orders sent to you so you can deliver the products to them. Two, you can have the distributor courier their orders to them for an added fee.
Lazada Affiliate Program
The Lazada affiliate program allows moms and dads to earn while marketing its sellers' products. You simply refer traffic to specific product listings, which represent potential sales. If these visitors purchase the item, you earn a commission. Commissions can be as high as 11%, depending on the product's niche.
You can capture traffic for your Lazada Affiliate page in many ways. The most popular method is through YouTube videos. All you need is a smartphone that captures decent quality video and a fast Internet connection through which you upload your content. You would also need to develop high-quality content relevant to your chosen products.
Aside from YouTube, you can also write blogs to promote the Lazada products you're interested in. However, you might need to purchase a domain name and subscribe to hosting services, increasing your startup costs beyond PHP1000.
Home-Made Perfume
Home-made perfume products give Filipinos a cheaper alternative to the branded ones they can purchase online or at the mall. You can take advantage of this market demand even if you don't have no experience blending fragrances together to create a viable product. There are numerous guides on making perfume at home to take lessons from.
You can spend anywhere between PHP1,000 and PHP1,500 for 100 grams of perfume. However, you can bring this cost down further by lowering your initial production yield. For a batch of around 12 perfume bottles, you can spend only PHP120 per bottle but earn up to 3x more than your startup costs.
You can sell your fragrances on numerous outlets, including Lazada and Facebook Marketplace. You can also join trade events to market your products to a broader market, but it will cost you more.
Home-made Banana Chips
Banana chips represent a low-cost investment that has the potential of earning you more than ten times your initial expenditure. Cooked banana chips have a considerable shelf life as long as their container remains airtight. You can sell these products locally and internationally and only need to spend at least PHP500 for a single batch.
Moreover, the process of making banana chips is simple. You can prepare the chips at home and pack them in airtight packaging before marketing them to the world. You can start with 5 kilos worth of banana chips and simply raise the production as the demand rises.
Aside from selling them on Facebook Marketplace, you can also put your banana chips on display in a sari-sari store. If you know someone who's a canteen concessionaire, you could also reach out and ask to put your products there in exchange for a portion of the profit.
Street Foods
Street foods will always appeal to every Filipino's heart. If you have a space in front of your house, you can put up your grill and start selling pork BBQ and other similar foods to your neighbors.
Your PHP1,000 will go a long way with this business. They're perfect for snacks in the late afternoon and as viands for dinner. Your earnings potential even increases when you're selling next to a sari-sari store: street foods are ideal pulutan or finger foods for those who like to drink some beer to cure their boredom.
Do You Need Cash to Start a Small Business?
A good entrepreneur knows that grabbing the opportunity before the window closes is crucial. You may see an opportunity in any of these business ideas, but you don't have the funds to support your startup. In this case, you may want to consider taking out a small loan from any of these services:
Digido offers an initial PHP1,000 loan for first-time borrowers, payable after 7 days with no interest. After this first borrowing, you can borrow up to PHP10,000 with an interest rate of 11.9% per month. You only need 1 valid ID to initiate the loan process.
BillEase offers cash loans that can be paid in installments of up to 4 months. The interest rate is meager at 3.49%. Loans can be disbursed through your bank or Gcash account.
Like Digido, Online Loans Pilipinas offers a PHP1,000 10-day loan for first-time borrowers. Repeat borrowers can loan up to PHP20,000.
Cashalo is one of the biggest names in the online lending industry. Aside from its Cashalo cash loan, the program also offers shopping loans that allow users to purchase items and pay for them in installments.
If you're looking for a loan with a long-term repayment scheme, then Kviku is ideal for you. Kviku lets first-time borrowers settle their obligations for up to 60 days. The available amount, however, would depend upon your credit record.
As Richard Branson said, "A big business starts small." You don't need a big wallet to start your own enterprise. With these 10 business ideas, you can be an entrepreneur and be your own boss with just PHP1000 or less!
The best loans for you 💸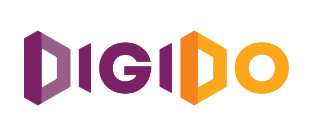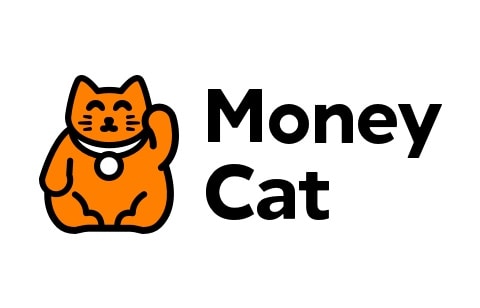 Repayment: Up to 180 days