Are you ready to take the plunge?  No, this is not like wanting to dive from a helicopter or into a pool.  This something about your current situation.
I have some questions for you to ponder:
How happy/satisfied are you with your life right now?
Do you feel the need to make some improvements?
If you were given a choice to do something to elevate your current status, what would that be?
The reason why I started with those questions is that I want you to have a good thought about your life situation at this time. I know for a fact that there are some who may just conveniently take out a mask and try to hide all their problems and struggles so that their family would never notice how difficult it has been for them. You may be saving your family from the burden, but what about your own sake?
In this article, I would like to help everyone who feels like giving up. You can't take all the burden all the time. You need to have someone to breathe out all those negative thoughts so that they may be able to help you to think things through. What could be your primary concern at this point in your life? Having your own home? Your Career? Money? Practically, everything involves money. Although I am in no way saying that money should be put ahead of other things, realistically, we need money in order to live.
So, what is stopping you from achieving your goals? Has it been worth it at all? Sometimes, we need to make some sacrifices in order to reach our goals. To be afraid of making that bold step is normal. But think of it in a different perspective – will your plan be something that will benefit more on a long-term basis? If your answer is YES, then GO FOR IT!
I have mostly talked about how to get ahead of the rest. And that merely relying on your 9-5 job is absolutely impossible. Nowadays, you need to make the necessary steps in order for you to stand out from the crowd. That is when you should start thinking about building your own business.
Businesses Using A Small Capital
If there is one thing that I would want people from other countries should see us, Filipinos, that would be our patience, diligence, and creativity. We are capable of doing anything. We have so many resources that we can use. We only need to make that move, believe in our own capabilities, and we can ultimately become successful in our chosen field.
I don't want to scare off those who want to start with a business by introducing to them a kind of business that would require them to shell out a huge amount of money. Practically, the ordinary Juan could barely make ends meet, and to start with a huge capital is next thing to impossible!
So, if you were given a chance to start your own business, what would you like to have? I suggest that you focus on starting small to avoid huge risks before diving into big business ventures:
Food Cart. You can start your own food cart business for as low as Php1000. Fishballs, squid balls, kwek–kwek are practically in every corner, but it sells really good. Just make sure you make a great-tasting sauce. That is the secret!
Perfume and cologne. Who wouldn't want to smell clean and fresh? Perfume and cologne making is fun to do and can provide you with huge profits.
Homemade Food/Food-To-Go. If you are into cooking or baking, you can make use of your skills by turning your skills in cooking into a business. I remember using the overripe mangoes we were selling back then and made it into mango floats. It wasn't as popular back then. I used Marie biscuits and crumbled them instead of Graham crackers. Just imagine how lucrative this business can be. I know some people who started out with this kind of business and a few years after had their own catering services.
Homemade Cleaning Solutions. People always love to use cheaper alternatives over the commercial expensive ones. Just a little training is required.
Arts and Craft. Turn your creative hands into a money machine. If you love doing crafts, then turning it into business would make you money. Join bazaars to have some exposure. This kind of business can be very profitable during the Christmas season. So maybe you would want to try creating native products. Who knows? You might just hit it big in the International market after some time.
Need help?
Indeed, there are so many opportunities out there and all we need to do is to just set our minds into making a huge turnaround in order to provide a better life for our family. If you think that you plan to start a business and is short of resources and might need some financial assistance, you can also go check a local bank to help you get started. Find an institution where you can also entrust your money to grow.
What do you need to consider in finding the right financial institution to help you?
Find out if the institution has any subsidiary companies such as insurance, in-house counsel, or financial advisors to provide you with added convenience.
Available services. Know the kind of services that they provide and determine if their services will work perfectly for your needs or if they can offer guidance to tailor their products according to your needs.
Financial assistance. Check out if they have separate programs for different business sizes. Know its terms and conditions.
Customer Service. You would only want to deal with someone who can always be there when you need them. The quality of service that the financial institution provides will help strengthen your trust and confidence.
Financial Capability. Do your research about the financial institution's credibility and financial strength.
Rates and Fees. Be aware of the various rates and fees associated with the products that you wish to avail.
There are many successful entrepreneurs who started with a tight budget, but years after, they have made a name for themselves and has been able to sustain their business until today. Start small and learn from the business….. you might just be the next successful entrepreneur. So, are you ready to take the plunge? Go ahead!
The best loans for you 💸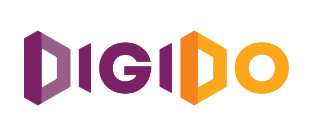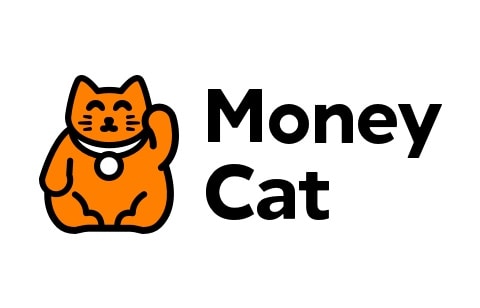 Repayment: Up to 180 days