How to make a blog at your spare time and eventually make money from it?
Here at PinoyMoneys.com — we help each other build our entrepreneurial spirit. If you are active on social media or if you love reading — I know that you are already familiar with blogging.
Talking about starting a small business in 2019 — the easiest one is to build a digital business. Blogging could be one.
Some of you might have started a blog on Tumblr or Blogger.com… that's a good starting point.
Sometimes, when I talk about blogging to my friends — they were not sure to start one because they didn't know the whole idea… or maybe they were thinking that the process is complex.
Well, blogging is a step by step process. The most important thing here is to start it rolling.
Don't wait for weeks or months to start a blog. Start it now.
Step One — List down some ideas
Yeah… get a piece of paper and list down some ideas.
Blogging is about sharing what you love. That's the beauty of it. You don't need to dig on topics that you are not familiar with.
Example: I have been blogging since 2012, that is why I am teaching people how to blog here. I am not an expert, I am just passionate in sharing few things I knew about blogging that might help newbies start their own blog. Maybe, convince them to start blogging…
Step Two — Write and Don't be Afraid to Share
I bet that you are afraid that people may not like your writing… or you are afraid about grammar mistakes and people might start noticing that…
That's a normal feeling… you see, just like you, my grammar is not perfect, as well… there's nothing to be afraid of… In the first place, we are not a native speaker of English, right? Of course, it is not an excuse… but it should not hinder us from starting a blog.
Good news, you can blog in Filipino… yeah, I'll explain later…
Step Three — Think About a Domain Name
Pinoymoneys.com is my domain name for this blog and my domain extension is .com. There are so many domain extensions these days, but the most popular ones are .com, .net, .org, .co…
Here in the Philippines, you can have a personalized domain using .ph, but this is a bit expensive compared to the above extensions…
I'd recommend you go for .com because it is more recognizable… people tend to assume .com than any other extensions…
One thing though, it is hard to come up with a perfect domain on .com since there are soooo many .com already…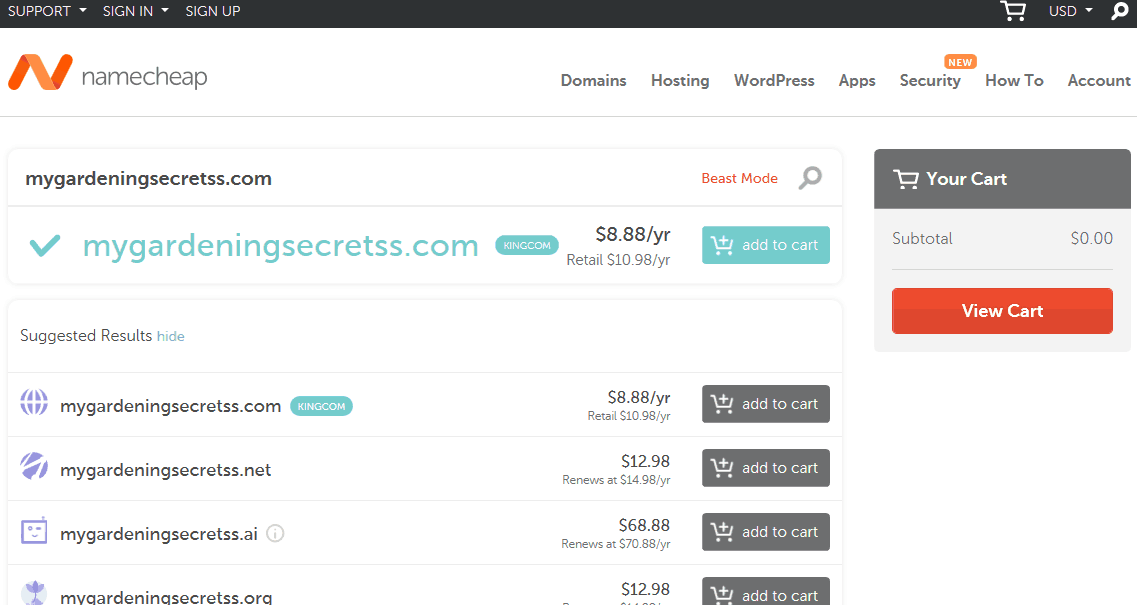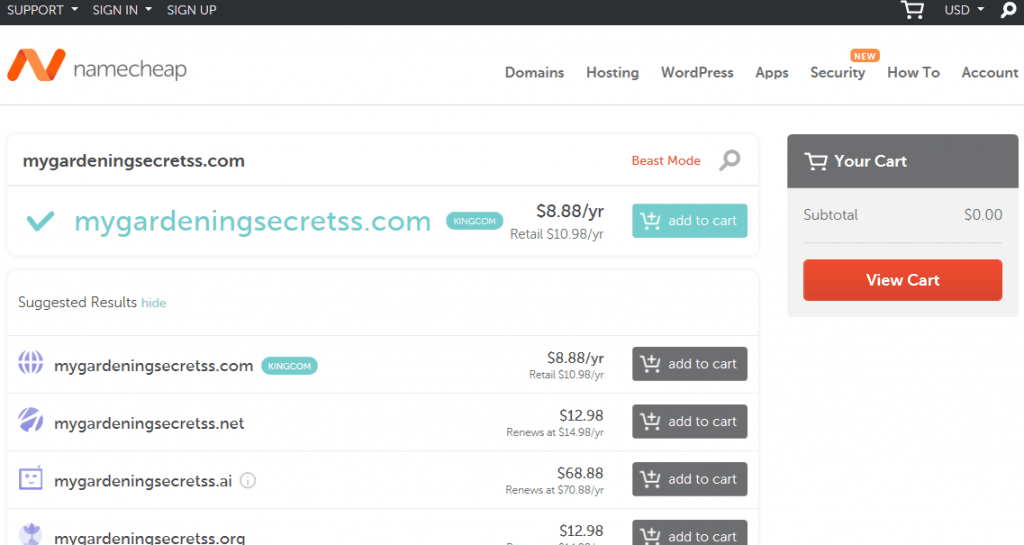 For less than $10 ($8.88 for the first year), you can have a .com domain on Namecheap… it is my favorite domain hosting provider since 2015 and I have more than 20 active domains with them right now… Go, check some domains on Namecheap and see if yours is still up for registration…
Step Four — Build Your Blog
But where? Where to build your blog.
I understand that you are skeptical of spending some money this time for web hosting.
So, I would recommend to start your blog on Blogger.com. It is owned by Google, so you know, if you have a Google account, it is easy to start a blog on Blogger.
If you wish not to buy a domain name in this stage, that's okay… You can start a blog with an extension of .blogspot.com for free on Blogger.
For example: mygardendingsecrets.blogspot.com
There are many bloggers who are using .blogspot subdomain until very sure that blogging is for a long-term…
You can just do that too so you won't be spending money at all for now…
So, check Blogger.com now and start your first brand new blog!
Sign in to Blogger… the easiest way is to use your existing gmail account… simply type your password to verify. Once you are inside, you can start your first blog!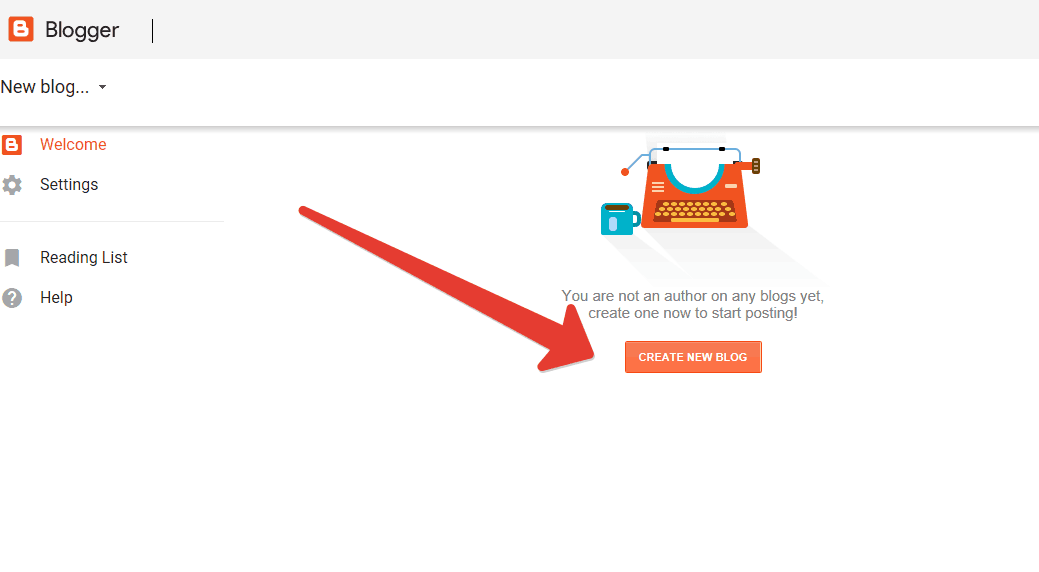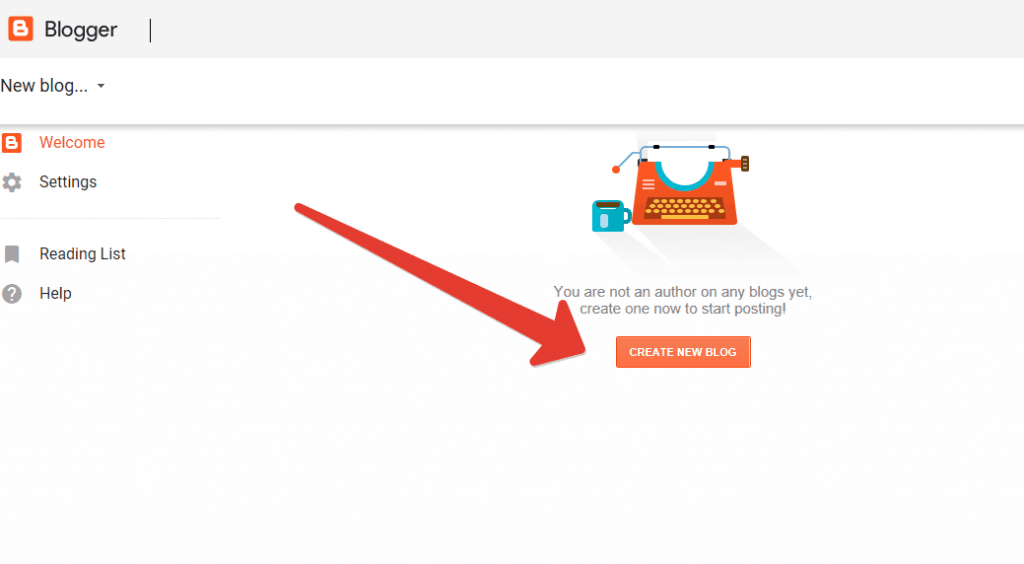 Create a new blog. Think of a perfect blog title… your blog title could be the same with your domain name… like the above example, you can use "My Gardening Secrets"… but let's see if mygardeningsecrets.blogspot.com is still available, if not you can slightly change the domain and you can keep the title as is…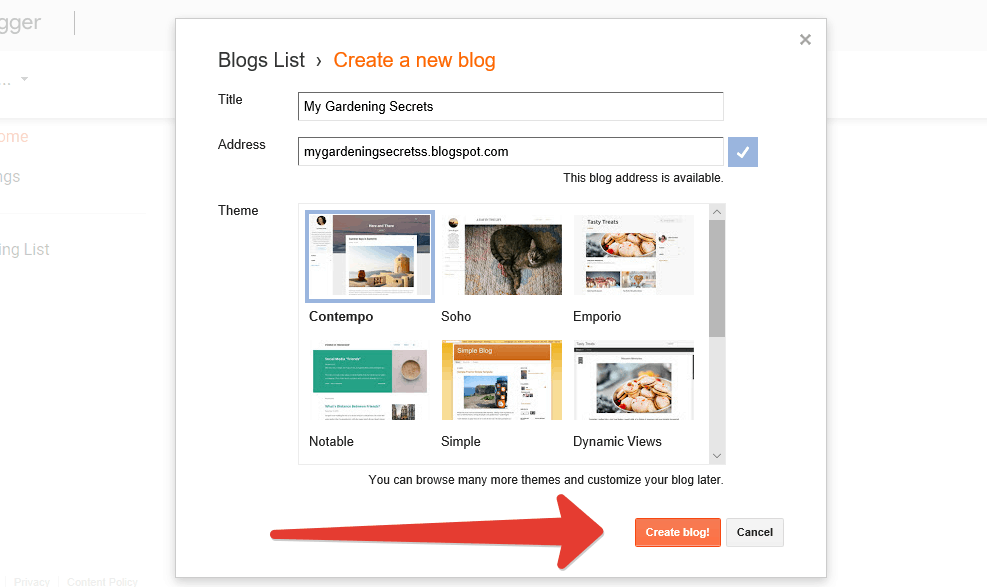 Start writing and feel comfortable with the blog editor. Again, don't be afraid with your grammar and writing… just go on and write… you don't have to pretend to be someone else when you write… just be you.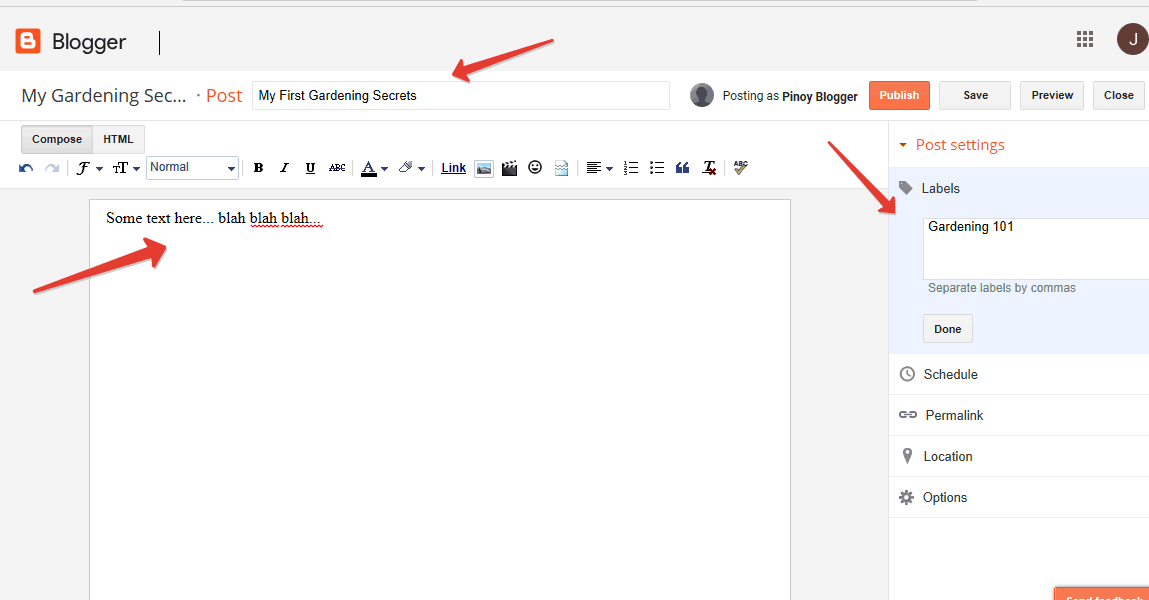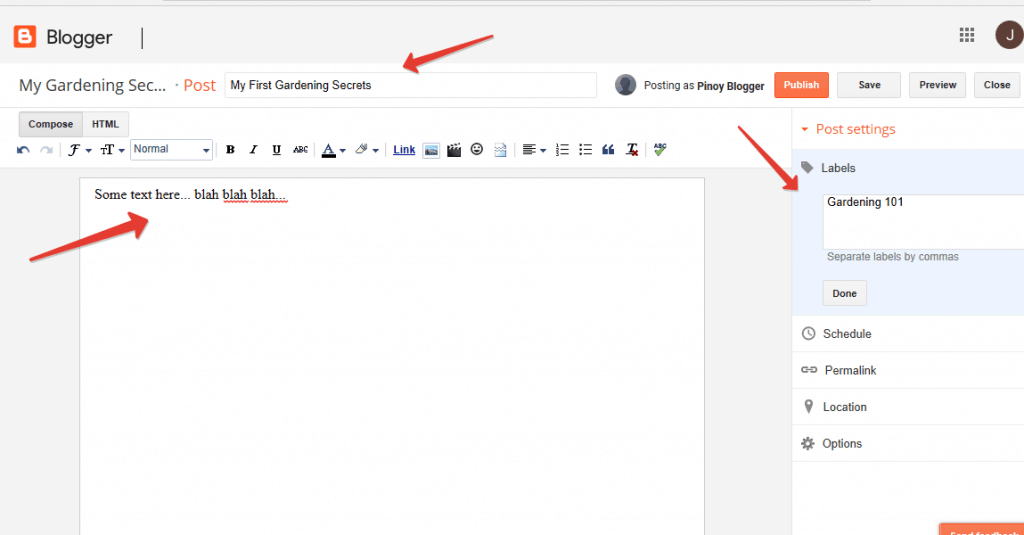 That's it for now… we will be exploring more later. You have a good start already… keep on writing…
Later, we can check your blog theme (blog design, skin, colors, etc)…
Questions? Kindly use the comment form below or you can send me a message using our contact us page.
Featured image – by Pixabay from Pexels
The best loans for you 💸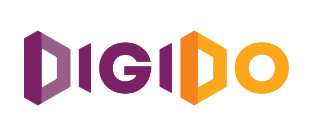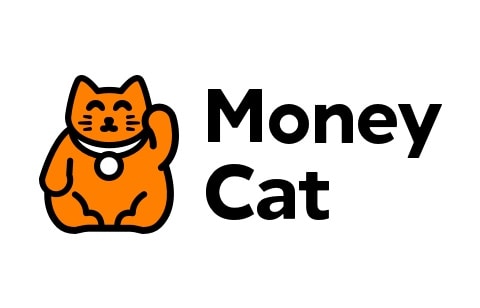 Repayment: Up to 180 days