SeaBank Philippines is a recent addition to digital banking in the Philippines. As an online bank in the Philippines, what are its offerings for the average Filipinos? How can Pinoys open an account with the institution? Moreover, is it a safe and trustworthy financial institution since it only started operating in June 2022?
Introduction
SeaBank is a fully digital thrift bank managed by SeaBank Philippines Inc., a subsidiary of the international firm Sea Limited. Through its mobile app, SeaBank Philippines provides Filipinos, wherever they may be in the archipelago, access to financial services without visiting a physical bank. They only need to install the mobile app and sign up for an account with a username, password, and valid ID.
There are many perks to enjoy from having an account with this digital bank in the Philippines. One of these is its competitive interest rate and the ability to maintain an account without worrying about a minimum balance. Like its numerous counterparts in the industry, SeaBank also provides a suite of essential services that makes cashless banking possible for the average Juan.
History
SeaBank Philippines Inc. started operating as The Rural Bank of Pagsanjan Inc., which formally opened its doors to Filipinos on December 5, 1965. The bank quickly grew to open branches outside Laguna, particularly in the nearby Quezon and Rizal provinces. The institution changed its name to Banco Laguna Inc. in 2015, as it rebranded just before it celebrated its 50th anniversary.
Banco Laguna joined the Sea Limited family in 2021 when Sea's digital finance unit, SeaMoney, purchased the bank. Afterward, SeaMoney rebranded Banco Laguna again into what is now known as SeaBank Philippines Inc. The digital bank started offering its flagship financial service to Filipinos in June 2022.
Financial Products
For now, SeaBank Philippines only offers a high-interest savings account in the Philippines.
Perks of Having a SeaBank Account
There are various benefits to opening a SeaBank Account. Here are four top reasons why every Filipino should open a savings account with SeaBank Philippines.
Competitive Interest Rates and Daily Payout
This digital bank in the Philippines provides an interest payout scheme that's the first of its kind in the country. With a SeaBank account, Filipinos can see their money grow every day instead of every first of the month. This means every client earns money faster on SeaBank than in any bank in the Philippines.
Coupled with its 6% interest rate per annum, a SeaBank Philippines savings account is one of the most lucrative savings accounts in the Philippines. Filipinos can increase their money's growth rate by regularly depositing money into their accounts since the interest is based on their daily balance.
PesoNET and InstaPay Transfers
Like the top banks in the Philippines, the SeaBank digital bank provides transfer services to non-SeaBank accounts through PesoNET and InstaPay.
As its name suggests, InstaPay provides real-time or instantaneous transactions between bank accounts for a fee. However, SeaBank charges no fee for now for InstaPay transfers. On the other hand, PESONet provides eternally free bank transfers that are subject to a cut-off fee. But take note that any transfer initiated after 3 or 4 p.m. will be processed the next banking day.
No Minimum Balance
Most Filipinos get discouraged by the minimum balance requirement when opening high-interest savings accounts in the Philippines with other banks. Some savings accounts may demand a PHP10,000 initial deposit and a minimum balance to earn the promised interest. The average Filipino cannot afford such a high deposit and thus remain unbanked.
With the SeaBank digital bank in the Philippines, anyone can open an account and earn interest even if they just deposit PHP1 to their account. Of course, as mentioned earlier, they can make more if they save more!
Interconnectivity with ShopeePay
Filipinos who love to shop on the e-commerce site Shopee can link their ShopeePay and SeaBank accounts. The linking allows ShopeePay account holders to transfer money between both accounts seamlessly. Existing ShopeePay users can also use the link to enjoy the digital bank's high interest rates with daily payout.
Finally, a ShopeePay account linked to a SeaBank savings account can enhance the shopping experience considerably. Should they choose, Filipinos can automatically top up their ShopeePay accounts from their SeaBank holdings if their balance is insufficient to pay for their purchase. However, they should exercise this feature responsibly – uncontrolled top-ups may deplete their SeaBank balance.
How to Apply
The application process is very straightforward. Users must first download the SeaBank Philippines app through the Apple App Store, Google Play Store, and the Huawei App Gallery.
There are three ways to open an account. If the user is an existing Shopee user, they can pick the "Continue with Shopee" option. This automatically opens a SeaBank savings account now linked to their Shopee account. If they have an Apple Pay account, the users can also choose that option for interconnection.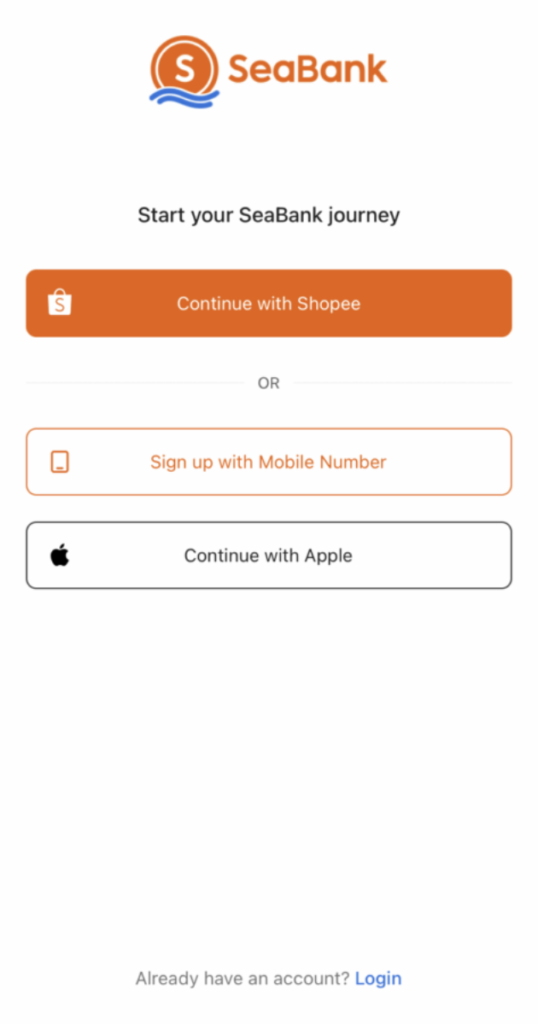 Then, they can register for an account using their mobile number. First, they will need to enter a verification code sent to their chosen number: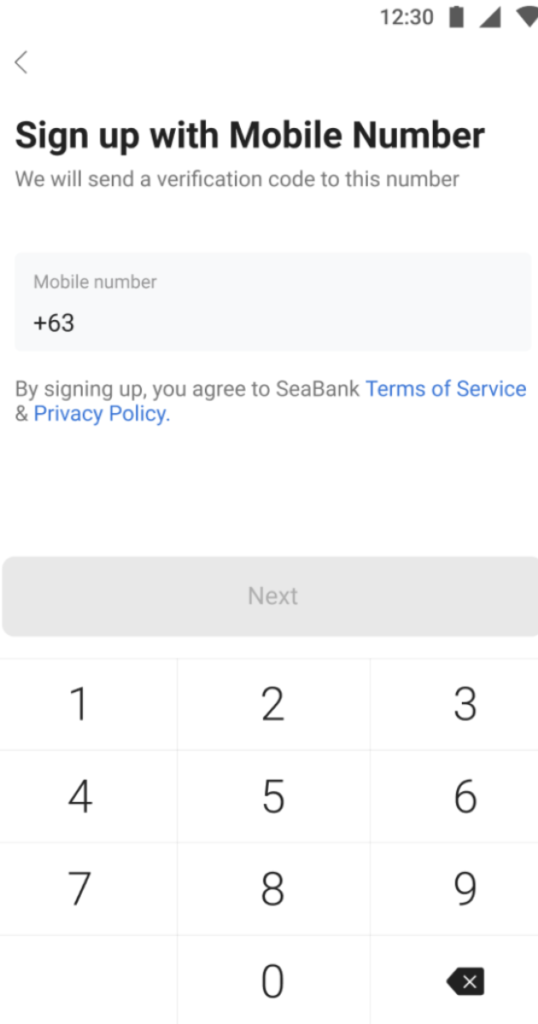 Afterward, users need to nominate a password and go through facial verification.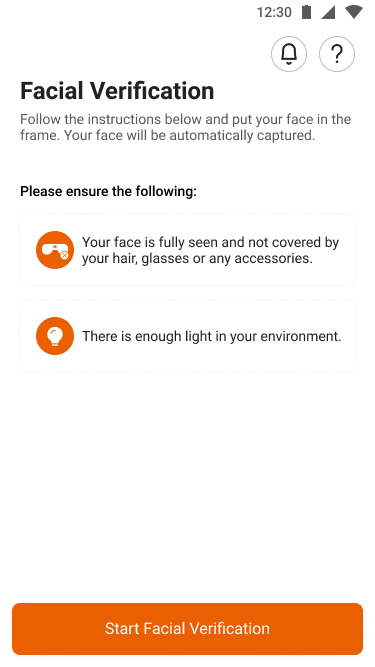 As a final step for verification, they will need to upload a valid government-issued ID. SeaBank Philippines accepts the following IDs:
UMID
Driver's License
National ID
Postal ID
Passport
Professional Regulatory Commission ID
Social Security Services ID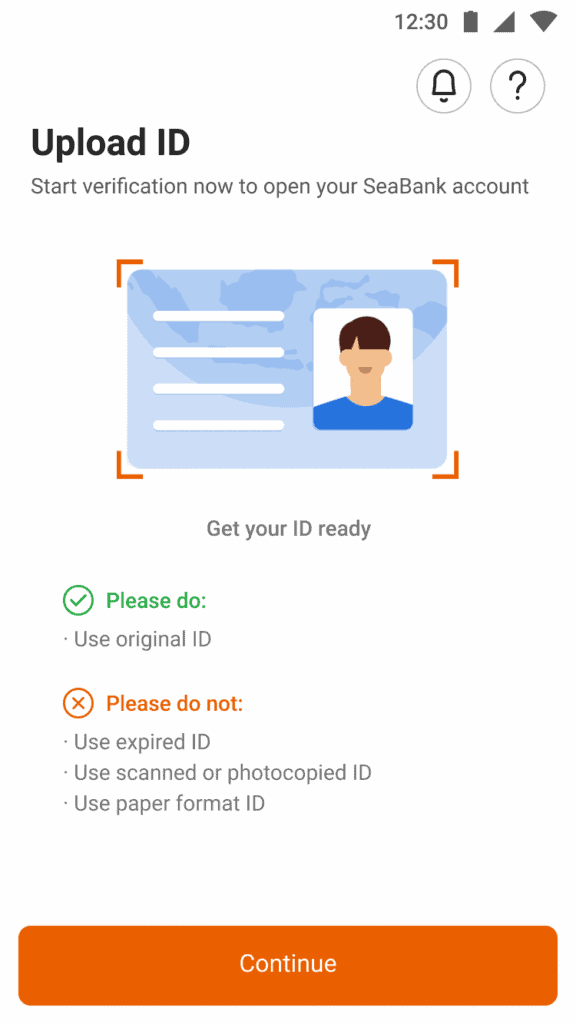 Finally, they must fill up their personal details and nominate a Personal Identification Number to secure their account.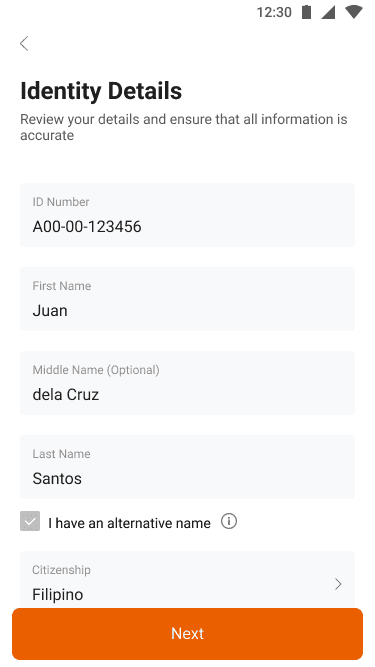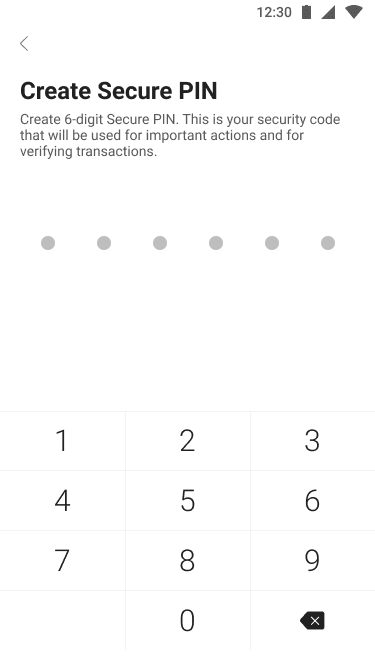 Once they receive an email or SMS confirmation from the bank, they become account holders with SeaBank PH.
Conclusion – Is SeaBank Philippines Safe?
The first indicator of SeaBank's safety and reliability as a digital bank in the Philippines is its mother company's liquidity. Liquidity refers to the institution's ability to turn available assets into hard cash if an unexpected scenario arises.
SeaBank's holding company, Sea Limited, also owns popular e-commerce services Shopee and game developer Garena. Although Singapore-based, the company's stock is publicly traded through the New York Stock Exchange. As of June 30, 2022, the company reported $12.972 million in current assets convertible to cash within a year.
Sea Limited also invested heavily in account security for SeaBank's clients, including encryption and two-factor authentication. Lastly, as the successor of Banco Laguna, SeaBank Philippines is regulated by the Bangko Sentral ng Pilipinas and enjoys up to PHP500,000 in insurance coverage from the Philippine Deposit Insurance Corp. for its savings accounts.
The best loans for you 💸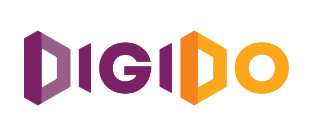 Repayment: Up to 180 days