The Philippines' best quick cash loan apps have taken the online world by storm!
Well, why not?
I will not be surprised if you belong to the 47.1% Filipino adults with outstanding loans. Considering the cost of living in the Philippines, getting a loan is inevitable.
But thanks to technology, applying for loans has become easier these days. With a few clicks, you can apply for a quick cash loan online Philippines.
We highly recommend Tonik Bank Quick Loan and Tonik Bank Flex Loan for Filipinos who want QUICK but SAFE cash.
Emergencies? Tuition fees? School supplies? Maintenance medicines? Name it! These can no longer take a toll on your budget!
We will share the top 15 BEST QUICK CASH LOAN APPS in the Philippines we personally handpicked!
Are you ready?
Let's start!
15 Best Quick Cash Loan Apps in the Philippines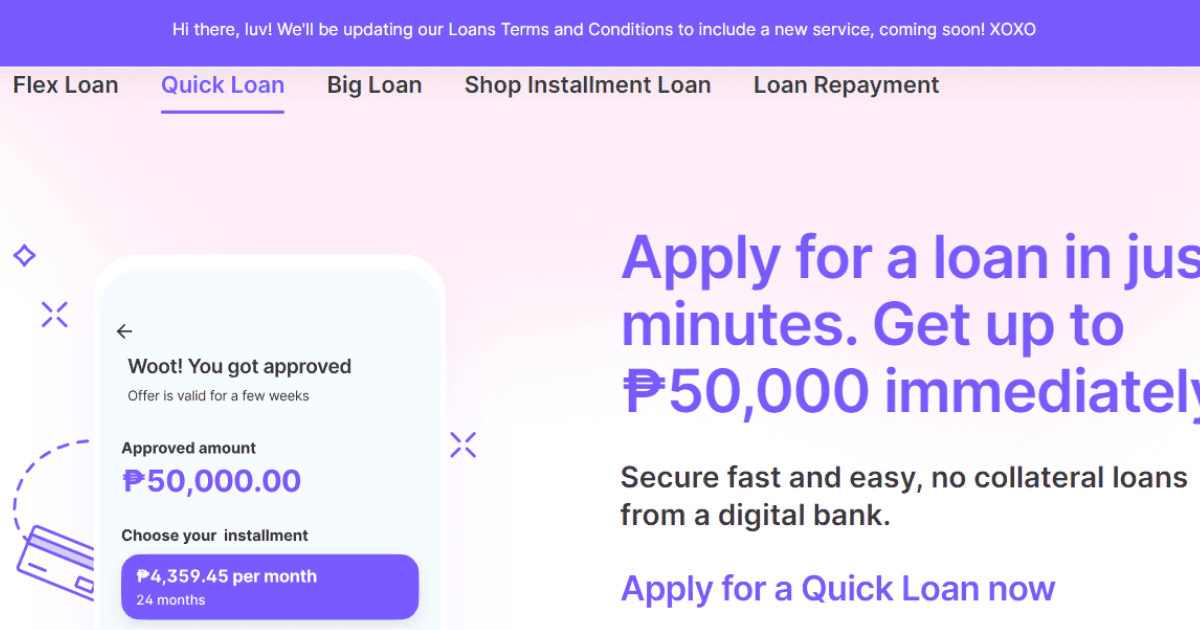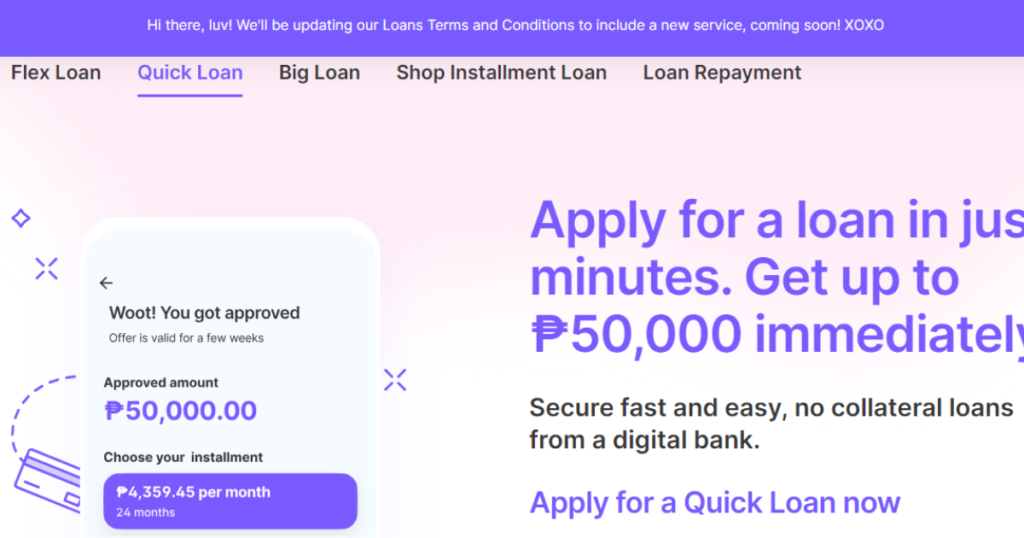 Receive PHP 5,000- PHP 50,000 cash within 24 hours after filing; how's that? That's what Tonik guarantees to you! And there's more. You DON'T NEED A COLLATERAL in applying for a loan! Get your loan approved in the comfort of your home!
Tonik Bank is a 'neobank.' It is a revolutionary bank that operates without physical branches. It focuses more on serving Filipinos the high-quality service that they deserve, especially through their quick cash loan apps. So, if you want quick cash, visit Tonik!
Pros:
Licensed and regulated by the Bangko Sentral ng Pilipinas
Fast Approval Process
Flexible due date
Offers Big Loan, Flex Loan, Quick Loan, and Shop Installment Loan
Loans are 100% digital and accessible 24/7 through the Tonik mobile app
Cons:
Low annual savings interest rate (only 4%) on savings account
Poor customer service
Some users experienced slow response on the Tonic app
2. Online Loans Pilipinas (Fast approval, Super Easy application, Disburse to GCash)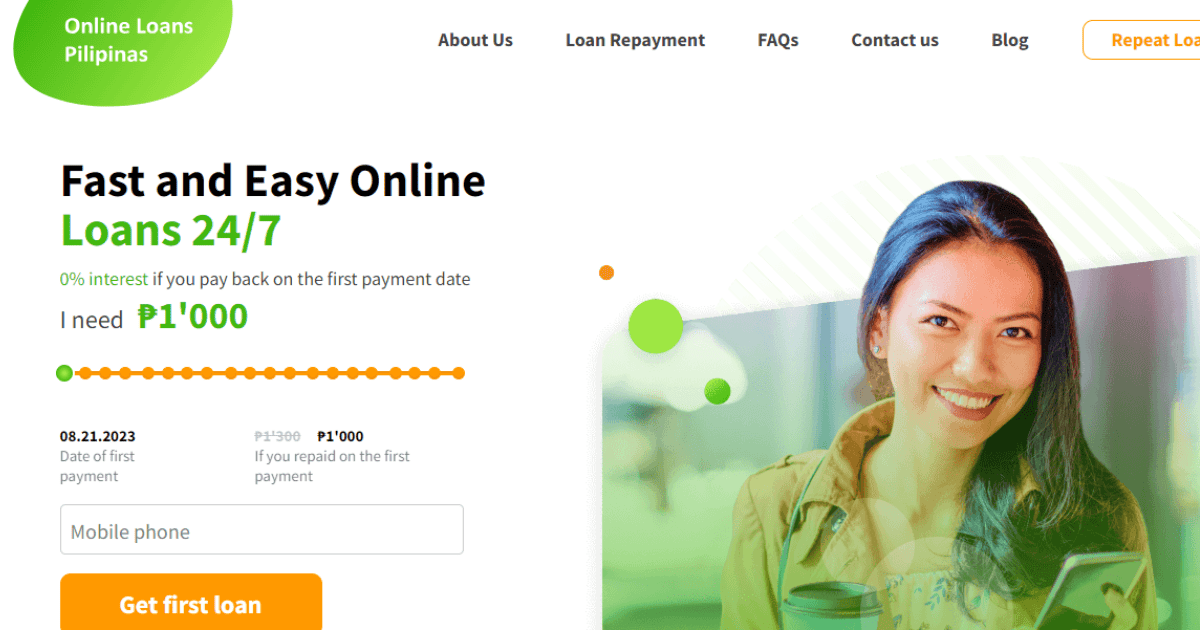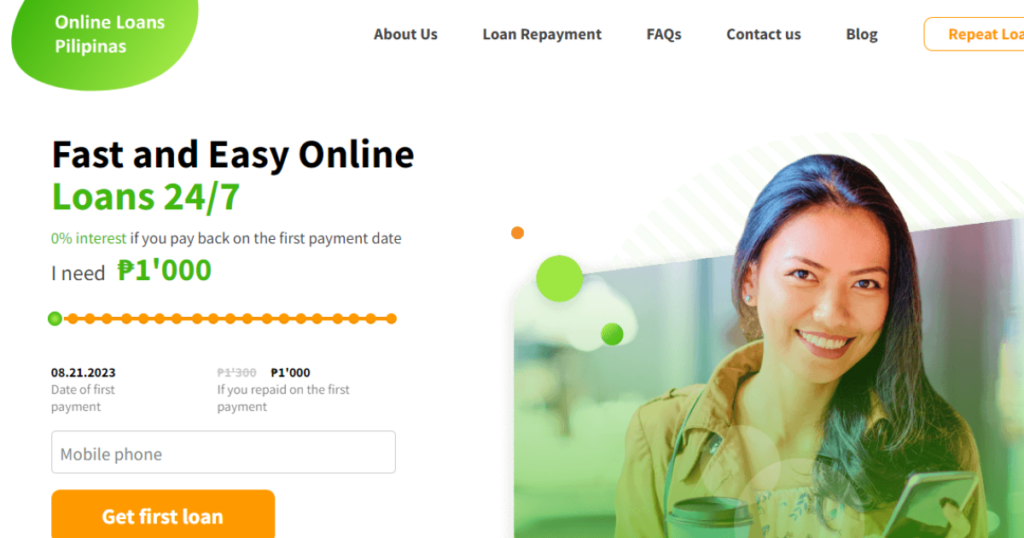 Hate the tedious process of applying for loans in traditional banks? Online Loans Pilipinas can help you!
It's a quick cash loan ph app that doesn't want to add pain. If you need cash, they can give you in no time. NO COLLATERAL is required.
Online Loans Pilipinas offers up to PHP 7,000 loan ceiling to first-time borrowers. And for repeat borrowers, you can apply for as much as PHP 20,000!
Through the online loan app fast approval process, both the application and approval are seamlessly conducted 100% over the internet.
Pros:
No collateral needed
Clients can use the Online Loans Pilipinas Calculator to check the net proceeds before committing to a loan
Fast loan disbursement
Simplified loan application process
Application and approval are made 100% online
Cons:
Some customers complained about hidden charges
Offers small loan amounts
High-interest rates and late payment is also subject to a penalty fee
3. Finbro (Fast Approval, 1 ID Only, 30 Days First Loan)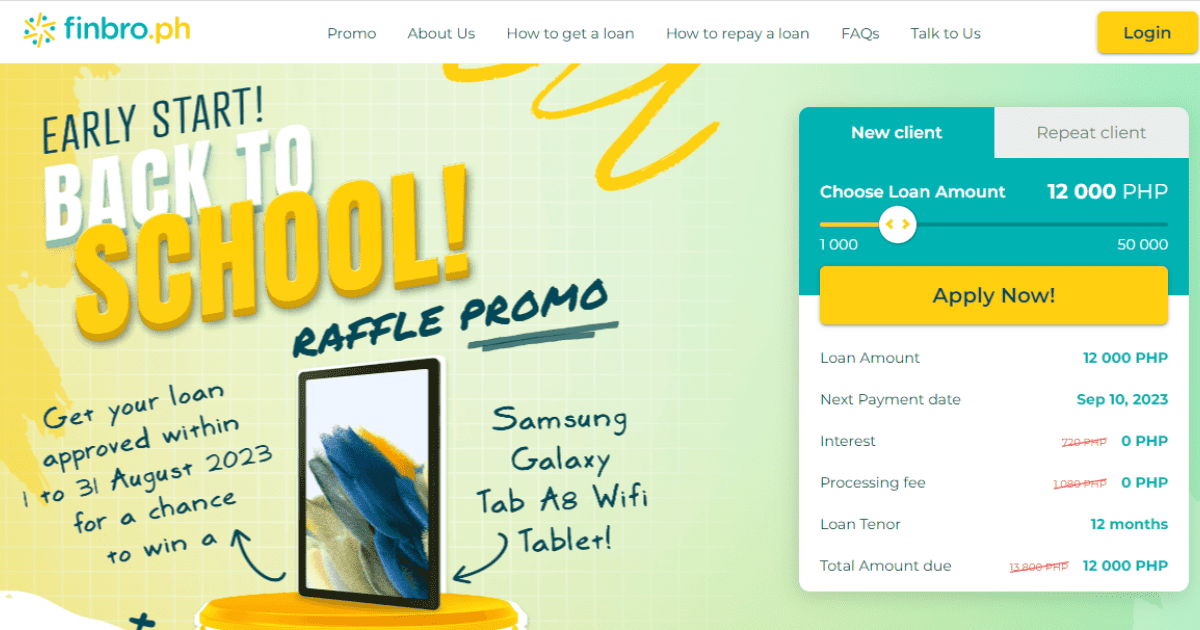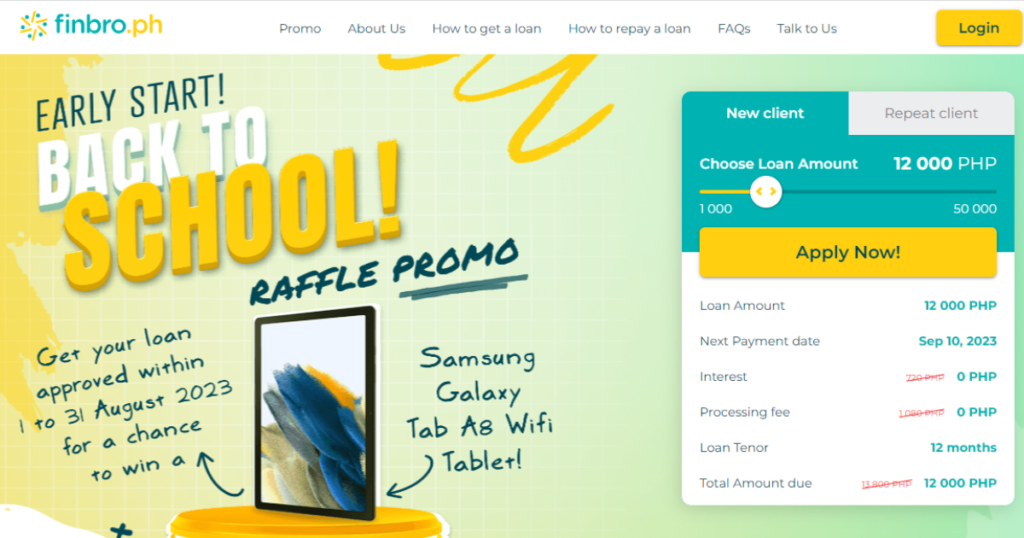 With just 1 ID and a selfie, you can secure a loan of up to PHP 50,000 from Finbro. All Filipino citizens, aged 20-70, are eligible. This is one of the most trusted quick cash loan apps for emergencies.
For first-time borrowers, you'll enjoy 0% loan interest! And for PHP 10,000 and up loans, you will no longer shoulder the processing fee. That's how this quick cash loan app value its clients! Want to experience it? Contact Fibro today!
Pros:
Easy loan application process
Fast loan release
No payslip required
Applicants will receive an SMS confirming loan approval
High loan approval rate
Cons:
Personal online banking details are required
Reports of 'dubious' rejection after getting personal banking information
High-interest rates
4. Digido (Fast Approval, Reliable Portal, No Certificate of Employment Needed)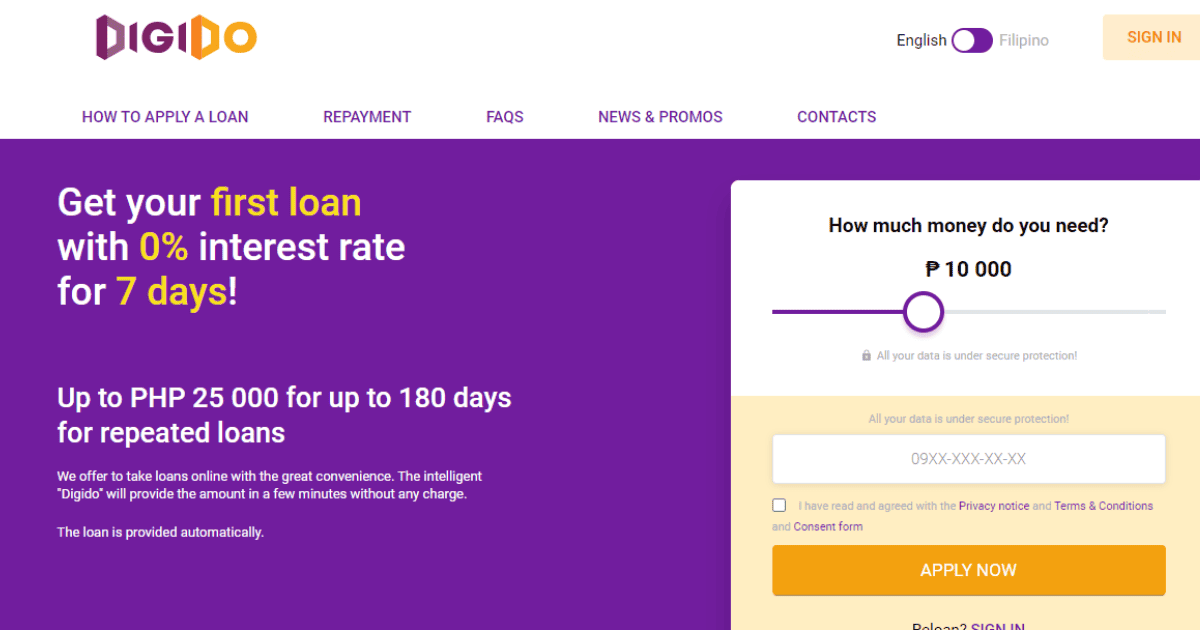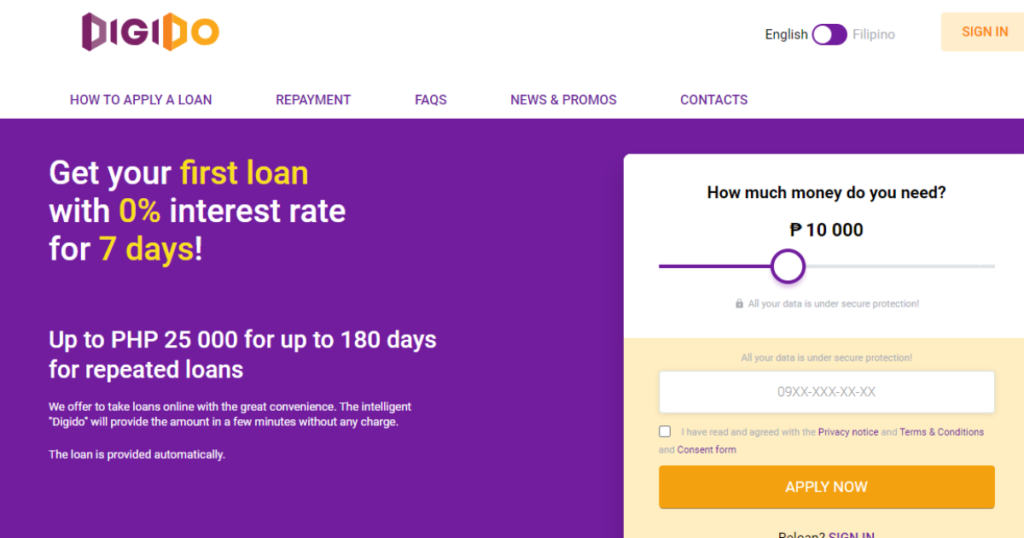 Enjoy 0% interest for your first loan and get up to PHP 25,000 during the reloan – that's what Digido, one of the reliable quick cash loan apps, can offer you! The loanable amount ranges from PHP 1,000 to PHP 25,000, payable from 3-6 months.
This quick cash loan app, with a positive fast cash loan app review, employs a reliable digital platform to serve its clients best. Aside from the state-of-the-art platform, it also deploys highly responsive customer service support to address concerns efficiently.
Pros:
24/7 Application Processing
Quick loan processing and approval
No certificate of employment needed
No processing fee
Reliable and fully automated online system
Cons:
High admin fee
High-interest rate
Personal data are maybe at risk
5. CashXpress (Fast Approval, Safe, Low-interest)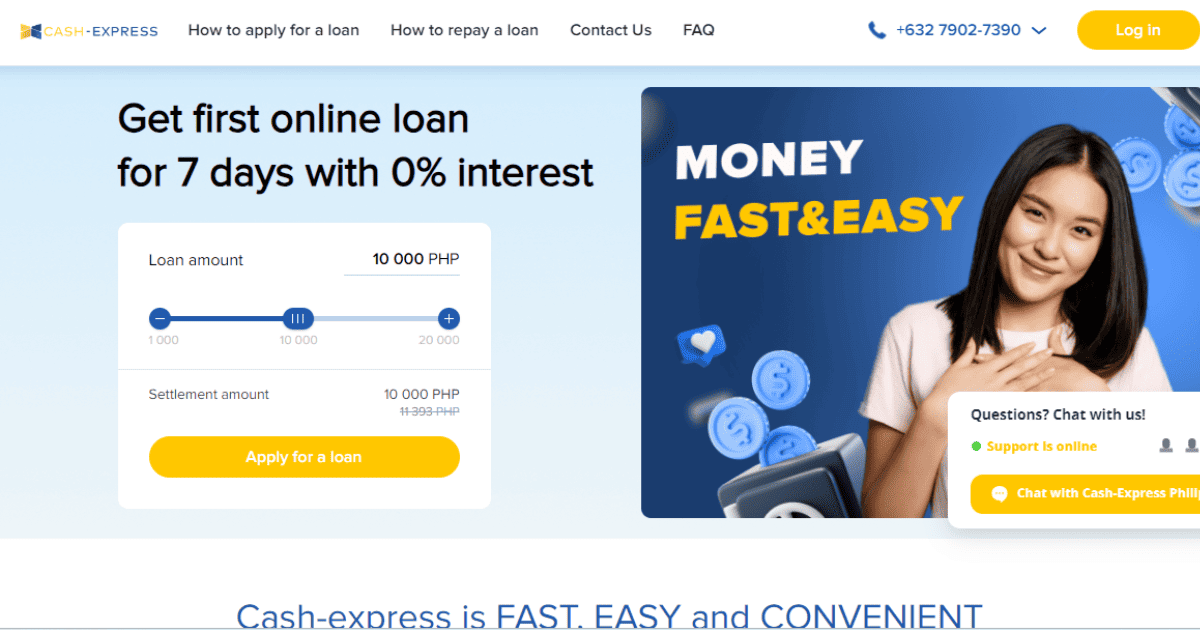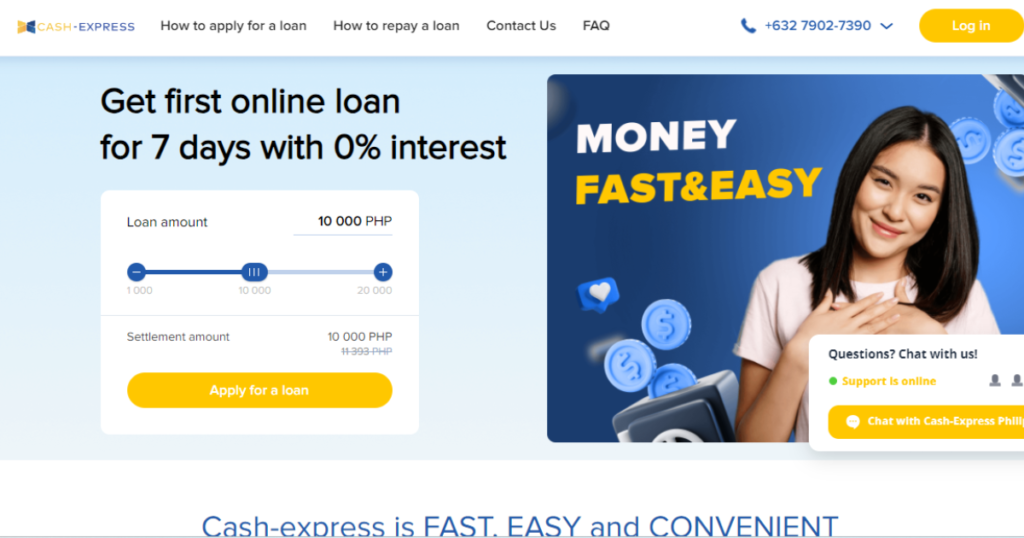 CashXpress provides quick cash loans to Filipinos, especially during emergencies.
It's a legal and duly authorized online cash loan app with Sec Registration no. CS201951088 and C.A. no.2918.
What are the features of CashXpress? Well, there's a lot!
Apart from offering quick cash loans Philippines during emergencies, it provides first-time borrowers with a 0% interest rate. You can apply for a loan ranging from PHP 1,000 to PHP 20,000 with a repayment option of up to 180 days.
Pros:
Quick loan approval
Low-interest rate
Loan due date extension is allowed
Data is protected
Transparent transaction fees
Cons:
Poor customer service
Some reported loan amount disapproval
Does not operate 24/7
6. PesoCash (High Amount, Low Interest, Easy Repayment)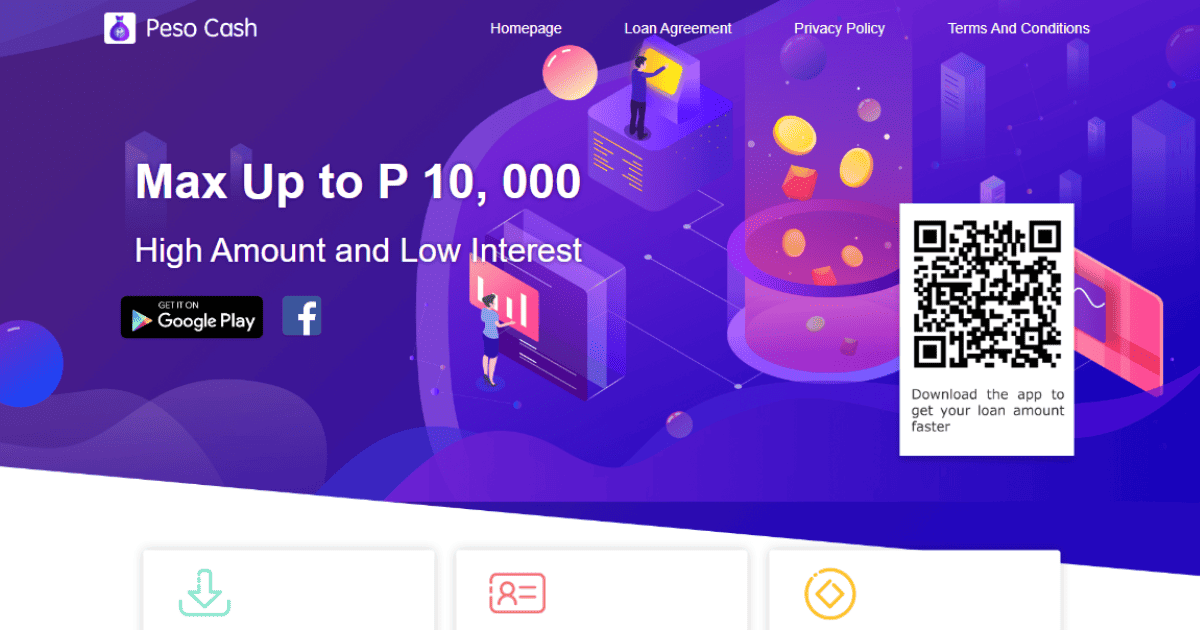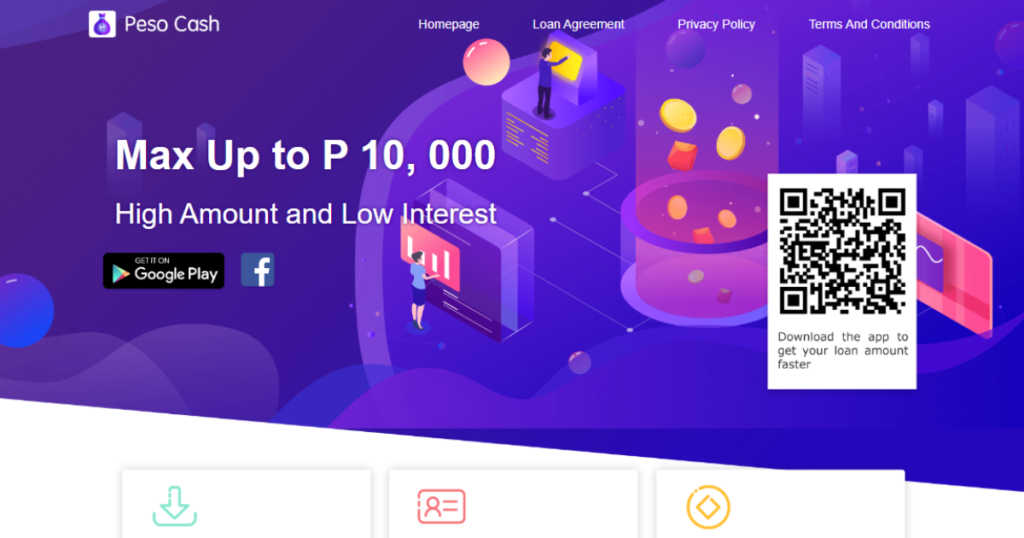 If you are looking for quick cash loan apps offering a high loan amount with a low-interest rate, there's Peso Cash.
The maximum amount is PHP 10, 000 payable from 96- 365 days.
Peso Cash has made loan repaying super easy. You no longer need to log in to your Peso Cash account to pay. Instead, you can pay from over ten channels, including bank transfer, LBC Express, 7-11 Convenience Stores, M. Lhuillier, quick cash loan Cebuana, and SM Department Store/Payment Counters.
Pros:
Easy application process
High loan amounts
Low-interest rate
Transparent and secure platform
Multiple repayment options
Cons:
Late payment fee charge
Files legal actions for default loans
High additional transaction fees
7. Cashalo (Fast Processing, Convenient, Easy)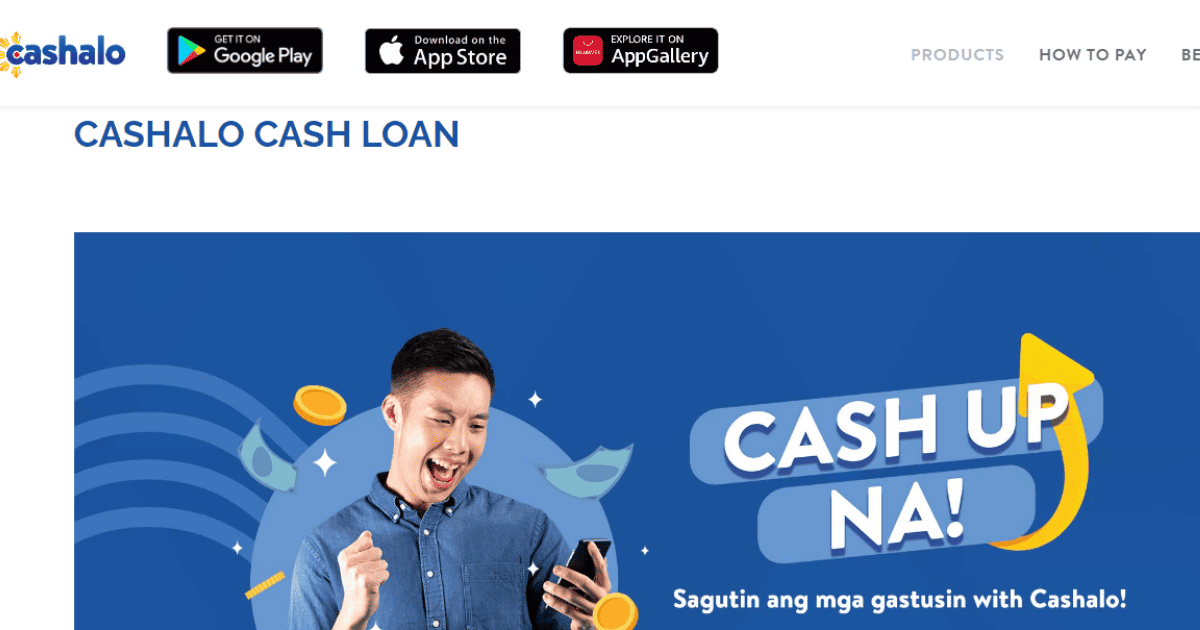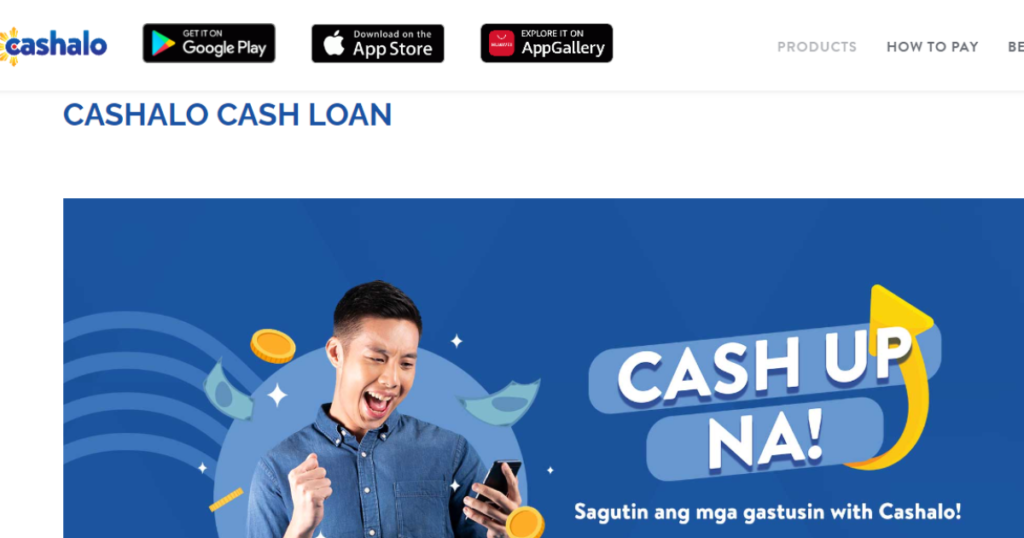 With over 4 million users, Cashalo is one of the country's most trusted fast cash loan app download options.
Cashalo offers no-collateral loans ranging from PHP 1,000 to PHP 10,000, payable in 15- 45 days.
One of the best quick cash loan apps is Cashsalo. It stands out from its competitors because it implements uniform interest rates. Moreover, it employs advanced technology to protect your data online. And with Cashalo's CashAcademy, many Filipino youths are becoming financially literate.
Pros:
Easy application
Fast disbursement
Multiple repayment channels
Convenient loan repayment
BSP and SEC compliant
Cons:
High-interest rates
Requires a 5% (of the granted loan amount) one-time fee
Strict requirements for loan applicants
8. JuanHand (No Collateral, Fast Loan, 5-Star Customer Support)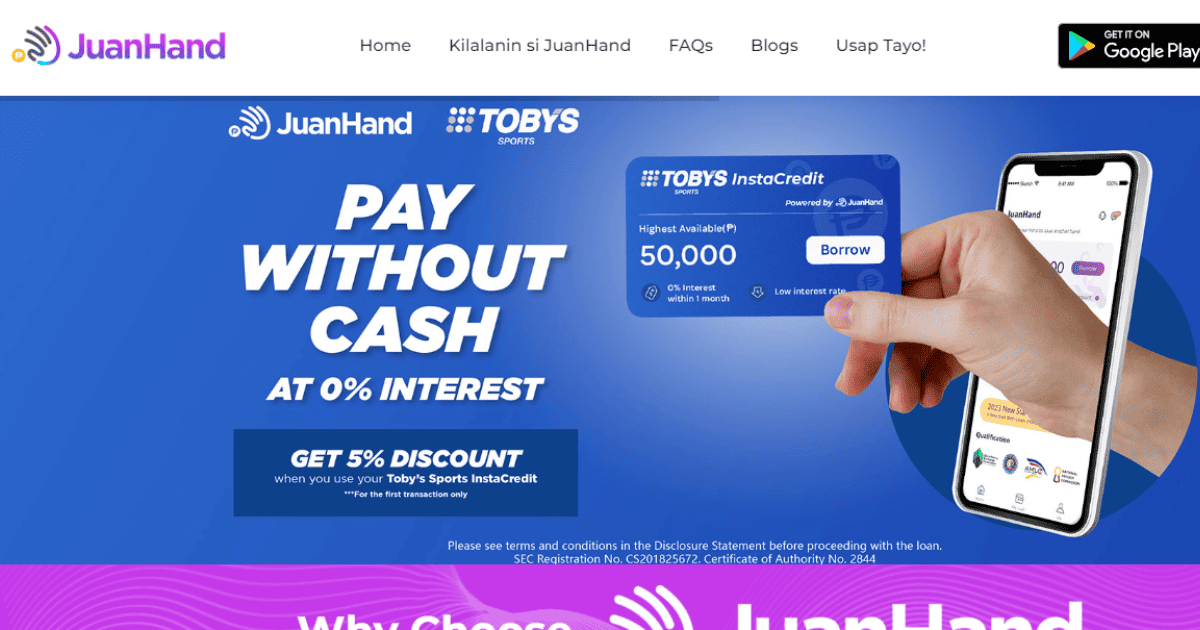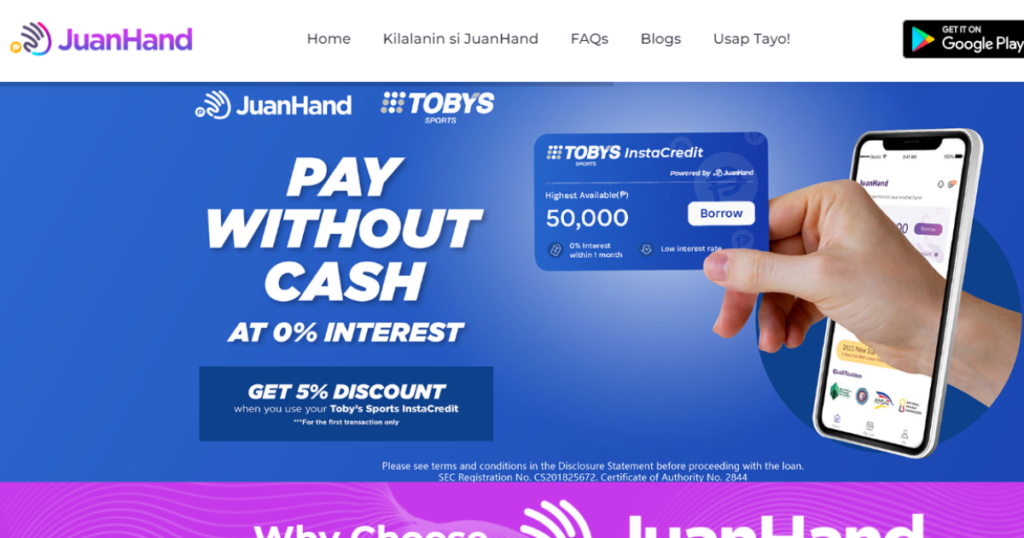 High loan amounts, longer payment terms, quick loan approval, safe and trusted- these are reasons why you will love Juanhand!
JuanHand offers PHP 2,000- 50,000 PHP quick cash loans that can be paid for up to 90 days.
Another unique feature of this quick cash loan app is its active customer service. A dedicated CS representative will help you find the perfect loan option that suits your needs and preferences.
Given these numerous features, it's evident that JuanHand ranks among the finest quick cash loan apps in the Philippines
Pros:
Longer payment terms
Easy and fast approval
High loan amount
Easy payout
Safe and trusted
Cons:
Low loan limit
Short installment period (only 3 months)
Additional service fees
9. PesoQ (Super-fast, Low Interest, Transparent)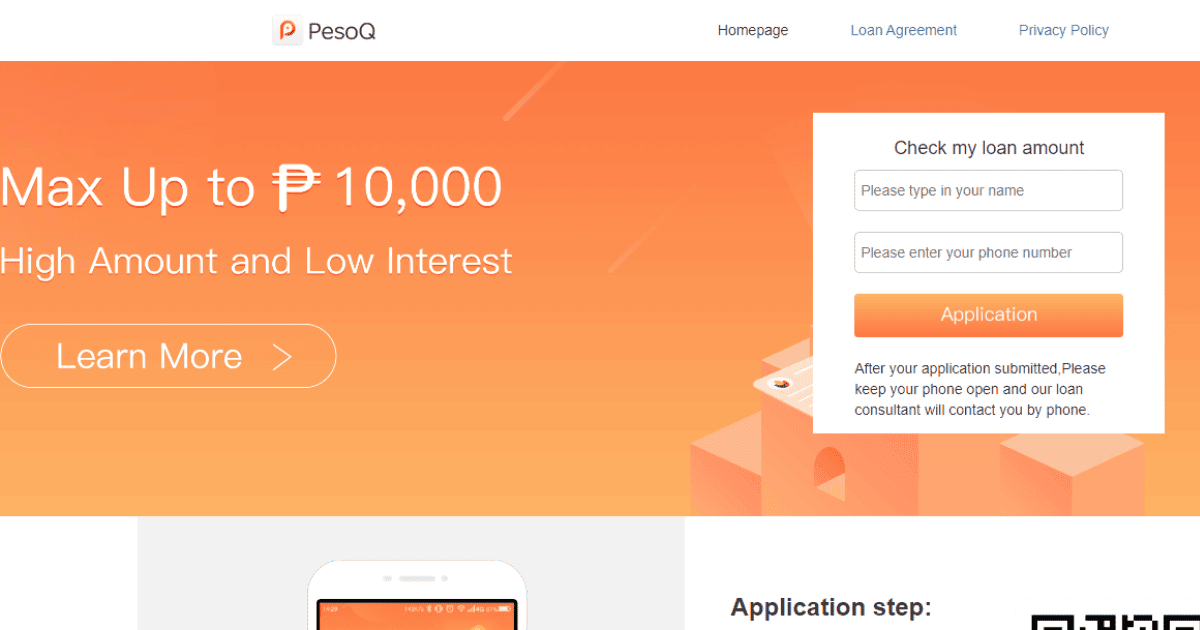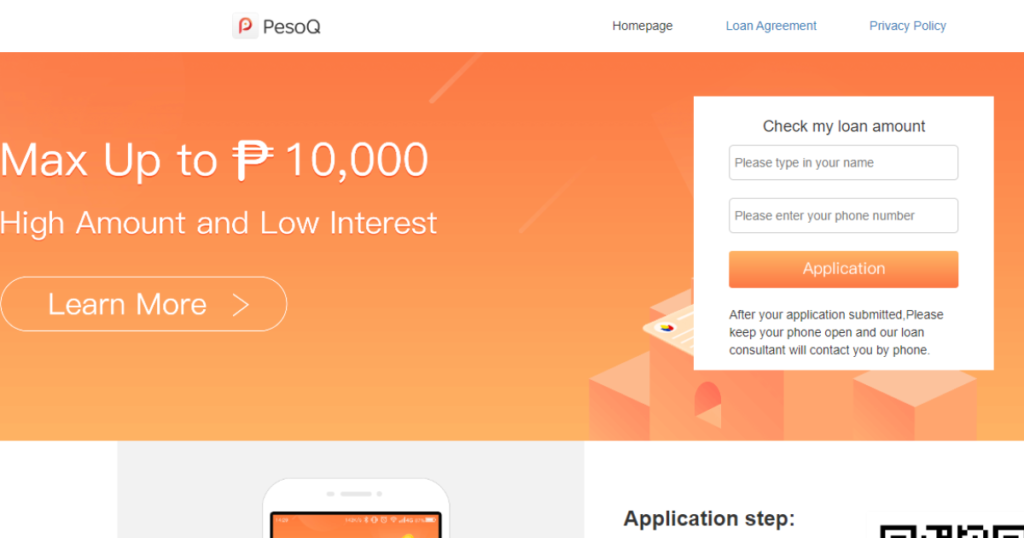 Why not choose Peso Q if it offers first-time borrowers a 0% interest rate? Not only that. Apply for a loan, from PHP 1,00 to PHP 10,000, and get approved within 10 minutes! The loan terms? It's super flexible as well! You can pay within 3 to 6 months.
Regarded as one of the best quick cash loan apps in the Philippines, PesoQ prioritizes transparency. It promptly presents essential details like costs, interest rates, and processing fees during the loan application process.
So, if you are cash-strapped, why not get cash from PesoQ?
Pros:
Low interest
High amount
Easy application process
Quick cash disbursement
Secure data
Cons:
Auto loan denial for applicants with poor credit scores
Reports of hidden charges
Many additional fees
10. BillEase (Online Purchase Partner, Flexible Loans, Intuitive App)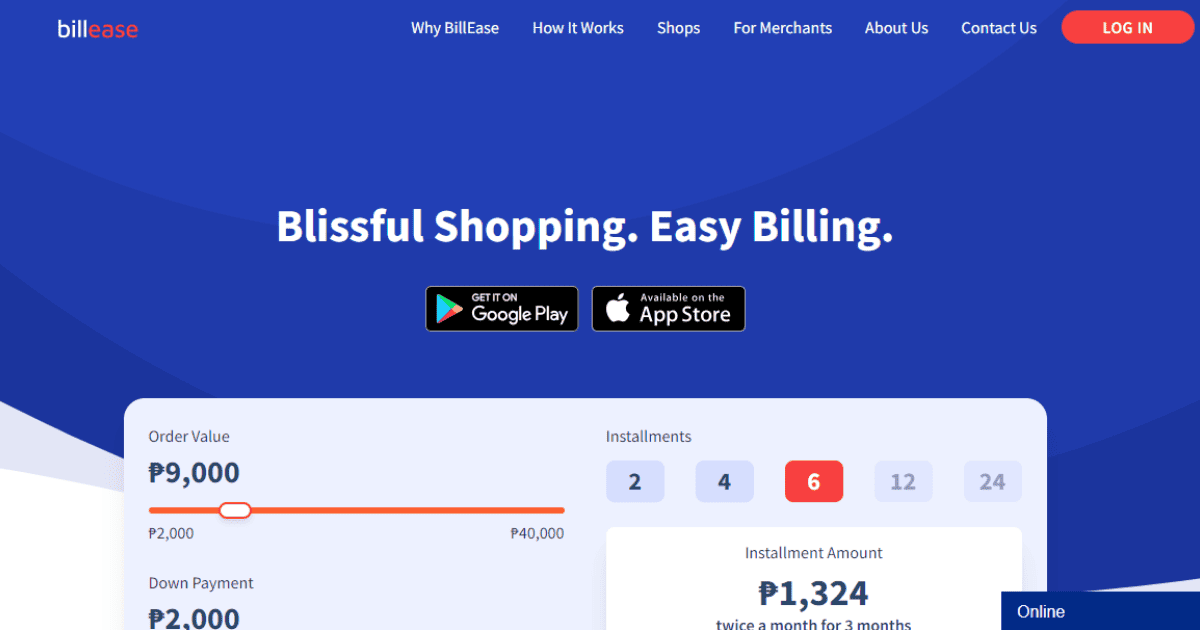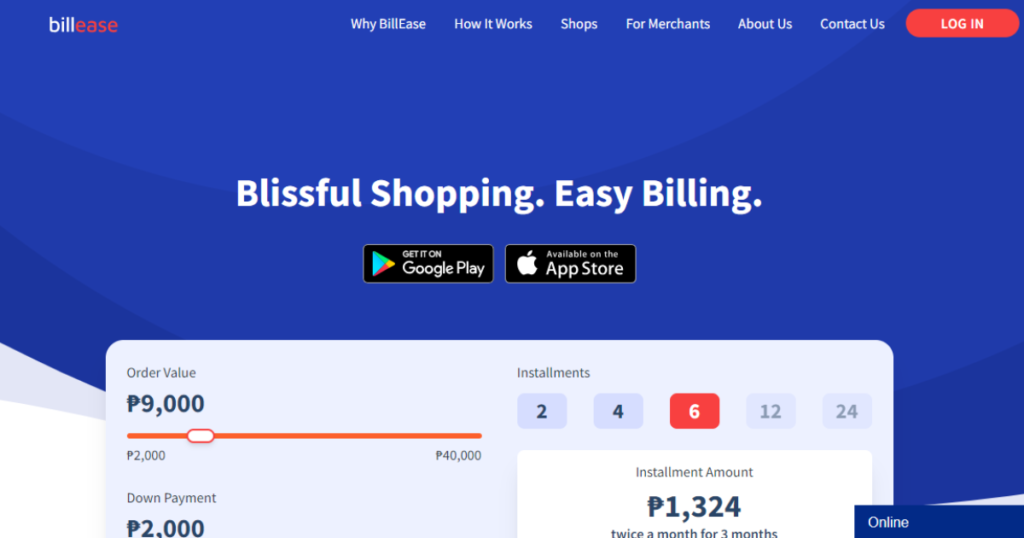 Looking to buy a new phone, appliances or need funds for shopping and travel? Consider BillEase as your partner. It is one of the top quick cash loan apps in the Philippines!
BillEase knows people have varied needs, so they offer two loan options: Buy Now, Pay Later, and the BillEase Cash Loan.
New borrowers can loan from PHP 2,000 to PHP 10,000, but this can increase to PHP 40,000 if you're a good payer.
Pros:
Quick application process
Fast Approval
Multiple payment channels
Many partners
Flexible credit line
Cons:
No loan for no income
Low (70% only) approval rate
Daily penalty for missed payments
11. Madaloan (High Loan Amount, Low Interest, Fast Disbursement)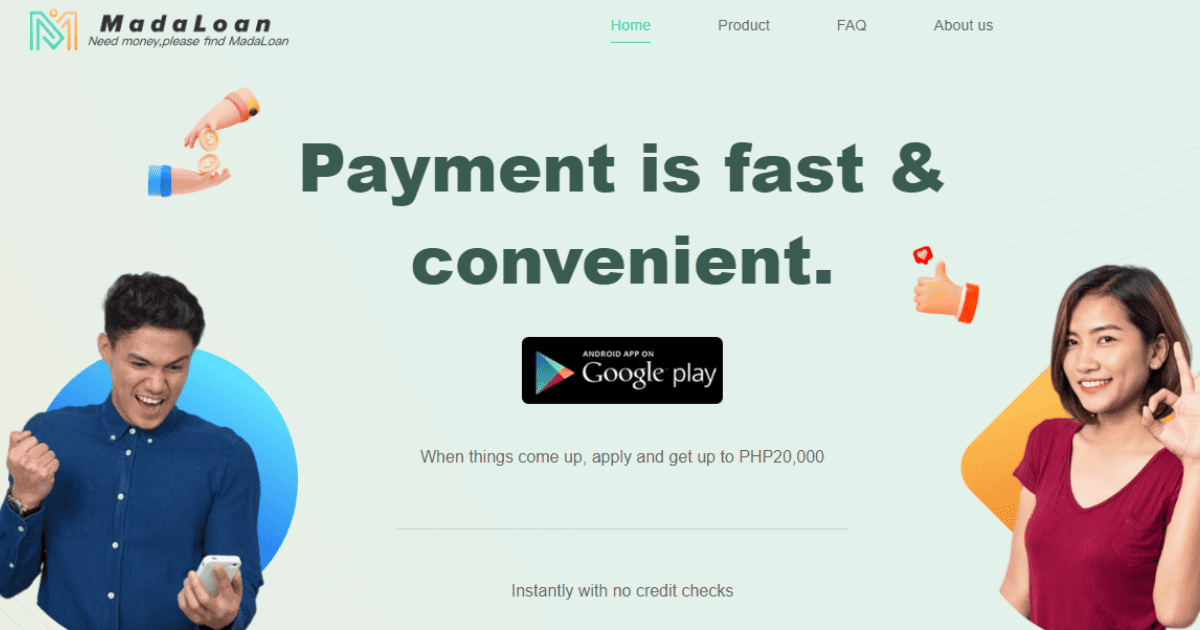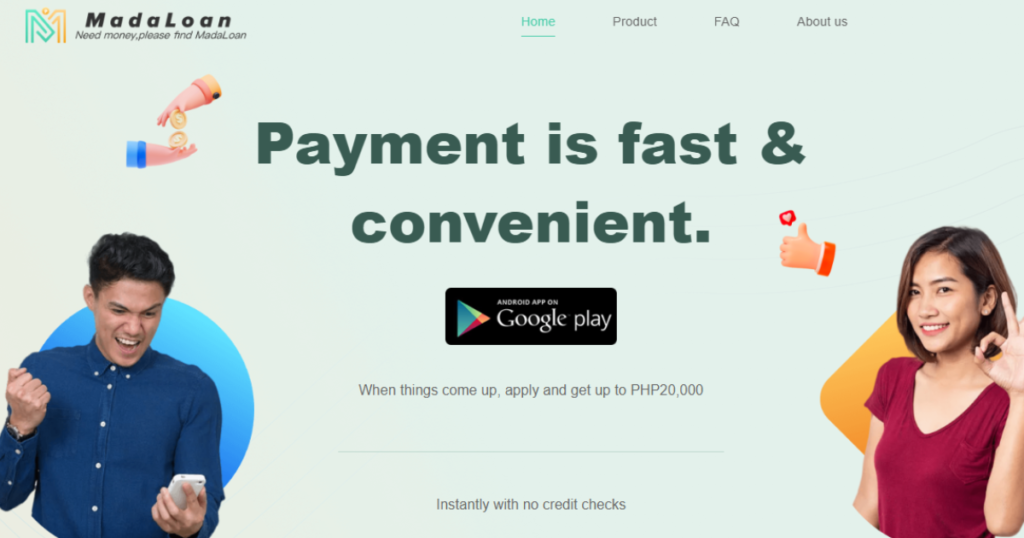 Madaloan will instantly let you borrow up to PHP 20,000 without credit checks!
With a 0.08% interest rate, Madaloan is one of the quick cash loan apps to reckon with during financial emergencies.
Madaloan also provides multiple repayment options for your comfort, including quick cash loans without a bank account in the Philippines. You can pay at 7-11, MLhuillier, RD Pawnshop, TrueMoney centers, or through bank transfers.
Pros:
Fast and convenient payment
High loan amount
Low-interest rate
No credit check
Minimal documentary requirements
Cons:
Late payment penalty fee applies
Some reports of 'aggressive' collection tactics
High additional charges
12. OPESO (24/7 Service, No Collateral, Safe)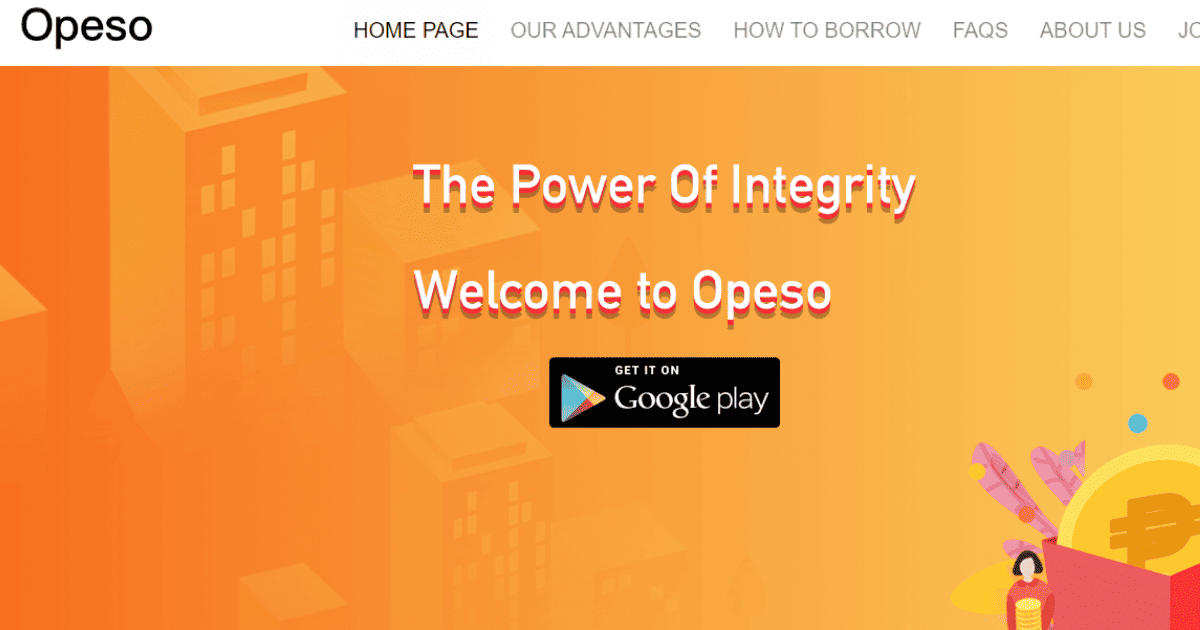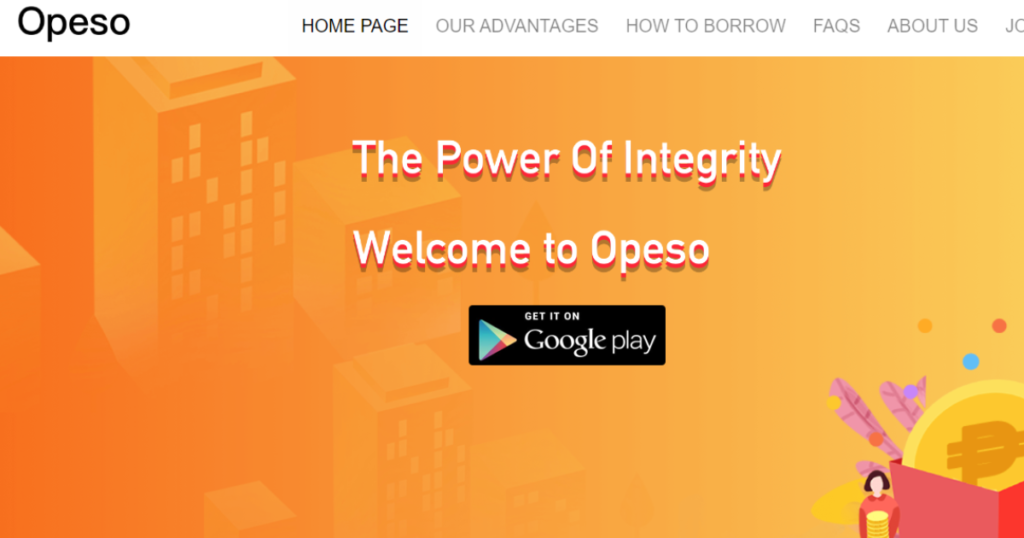 Providing short-term credit, it offers loan amounts ranging from PHP 2,000 to PHP 20,000. Loan tenure spans 91 to 120 days. These factors contribute to making it one of the most trusted quick cash loan apps in the Philippines.
Repaying loans is not a problem in Opeso. You can pay from various channels, including GCash, 7-11, ECPay, and other select banks.
This quick cash loan app doesn't have hidden penalties or fees. And with a 3.50% monthly interest, Opeso is an excellent quick cash loan app for Filipinos who badly need cash!
Pros:
Professional and intuitive portal
Transparent
Reliable data risk control
Secure user data
Fast cash disbursement
Cons:
High-interest rate
Aggressive collection policy
May file legal actions as the last resort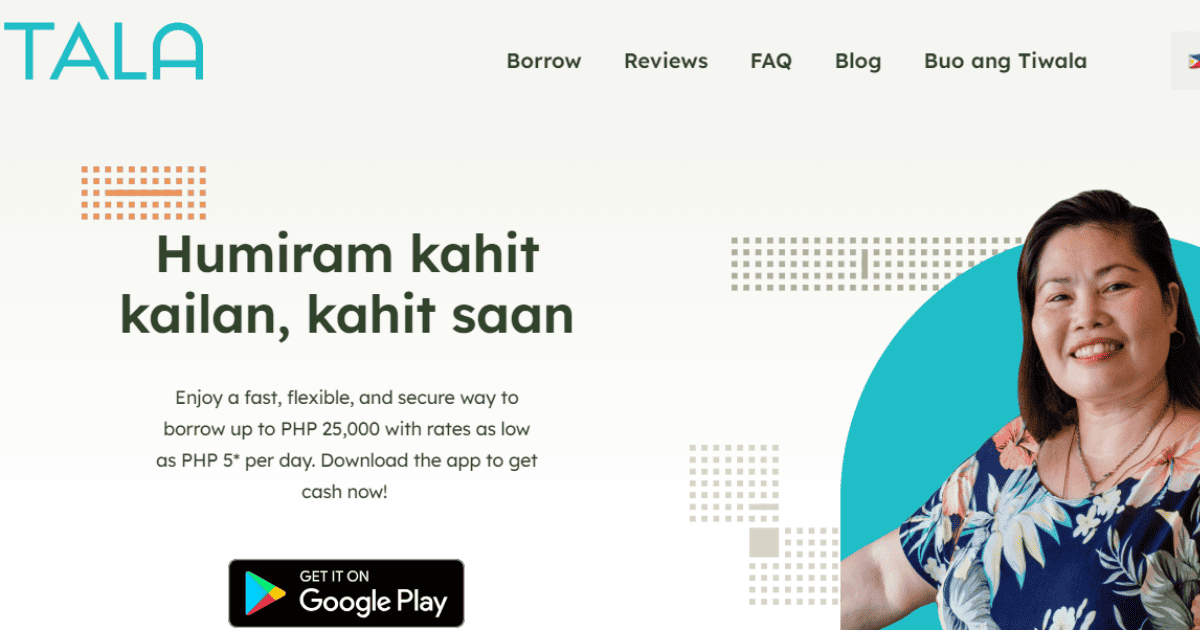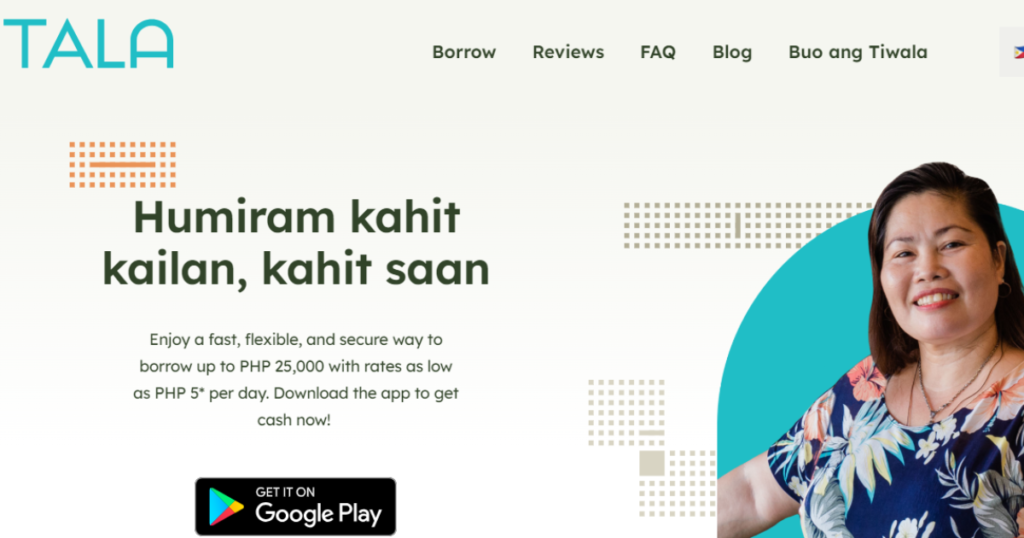 Want to avail as much as PHP 25,000 loan in 10 minutes? It's possible with Tala Philippines!
Tala is a perfect partner for Filipinos who want financial independence. We assure you this is not another loan shark that will trap you in the loan-reloan cycle for a lifetime! In fact, a recent survey revealed that 90% of people improve their financial management ability after using Tala.
Tala provides loans up to PHP 25,000 without ANY hidden charges. Repayment ranges from 1 to 61 days, tailored to your choice. These distinctive features contribute to Tala being among the country's most favored quick cash loan apps.
Pros:
Easy to apply
High loan amount
Transparent fees
Trusted and secure
Flexible repayment options
Cons:
Late payment penalty
Previous loans need to be paid before you're allowed to apply for a new loan
Fewer payment channels
14. Unacash (Low Interest, High Loan Amount, Fast Approval)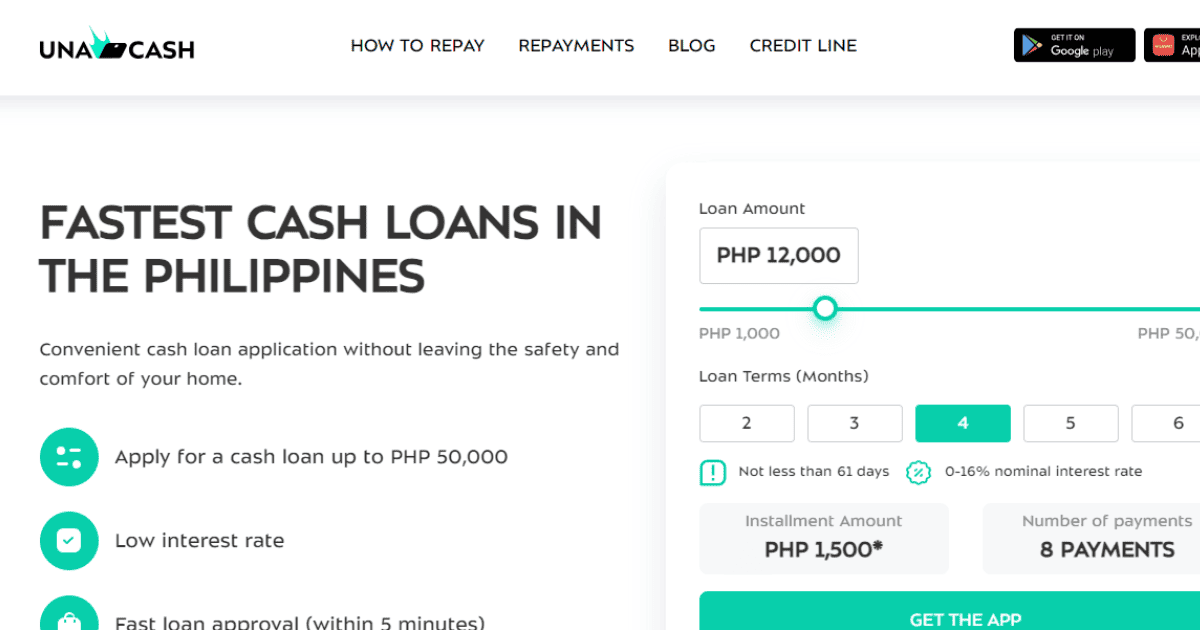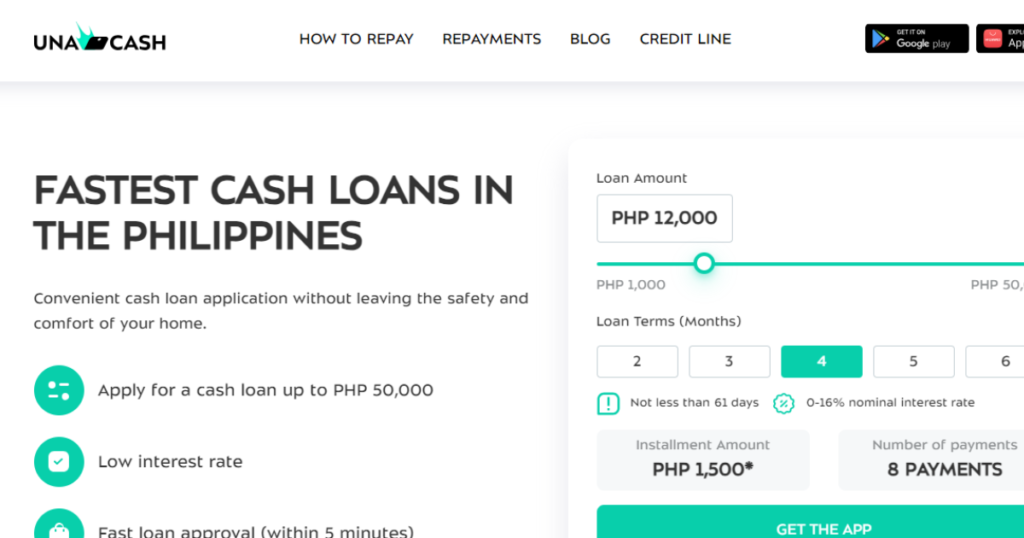 With a guaranteed 5-minute loan approval time, UnaCash lives up to its core promise of serving clients FAST. And you're absolutely correct! It stands as one of the top quick cash loan apps to rely on during financial emergencies!
You can loan up to PHP 50,000 within flexible loan terms of up to six months. Want more? Una Cash also offers a personal line of credit with a 1,000 to 50,000 limit to help you cover unexpected expenses.
Pros:
Low-interest rate
Fast and easy repayment
High loan amount
Fast loan approval
Flexible loan terms
Cons:
Longer verification process
Limited partner merchants
Overly aggressive payment reminders
15. Fast Cash (Easy Application, Low Interest, Hassle Free)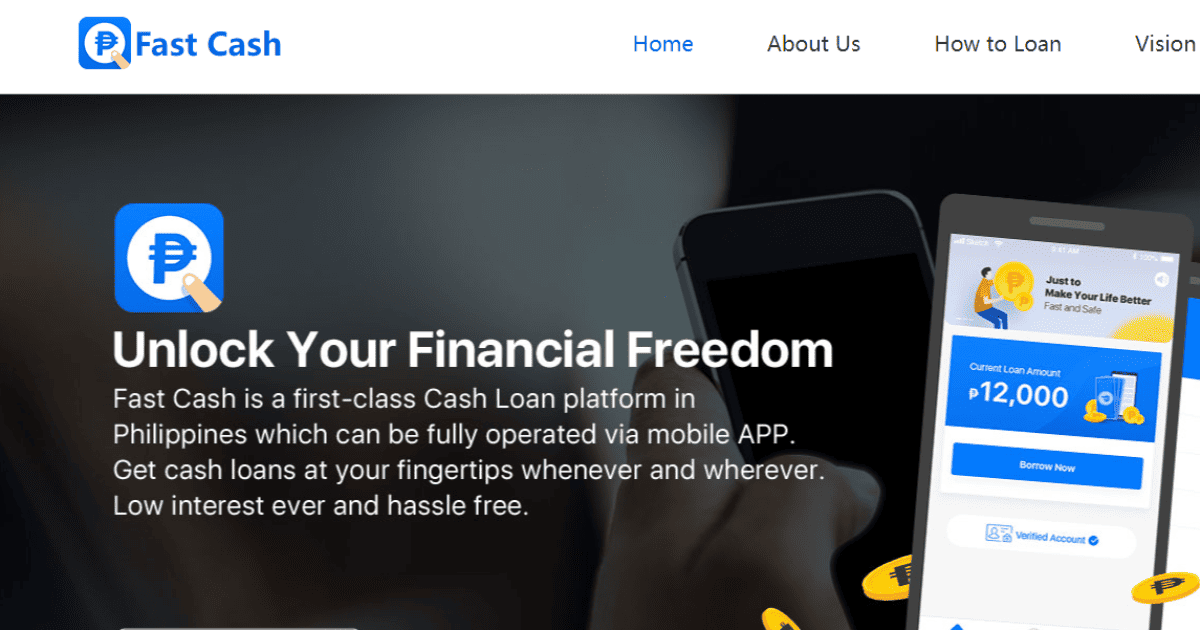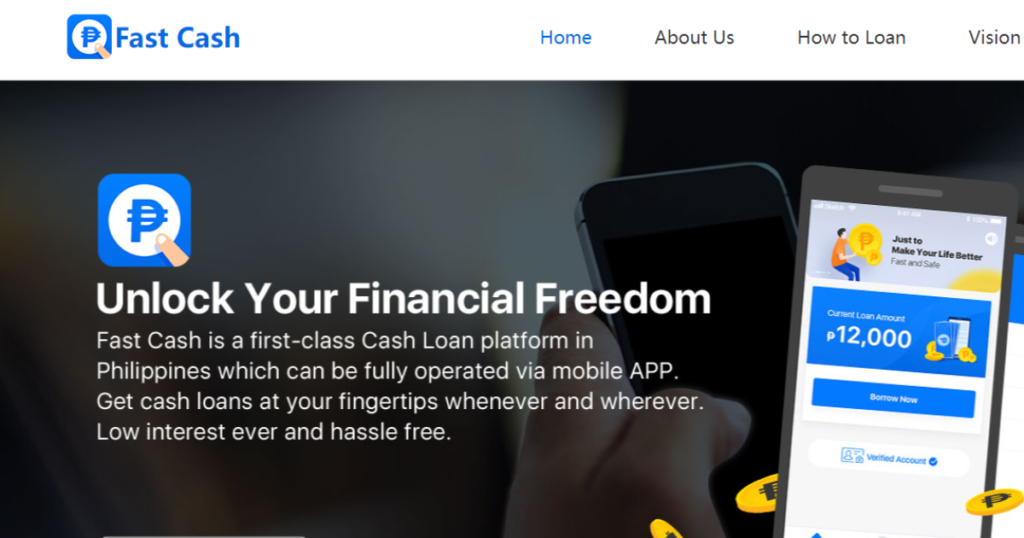 Offering loan amounts from PHP 2,000 to PHP 25,000 with low-interest rates and flexible repayment options, this trusted fintech app is undoubtedly one of the most popular quick cash loan apps in the Philippines.
But what will surely attract you is that Fast Cash doesn't require any collateral or guarantee to avail of a loan. Just register on the fast cash loan app Philippines, present a valid ID, and wait for minutes to receive your cash. This is how Fast Cash shows sympathy to every Filipino who can barely meet both ends. So, if you have financial problems, get QUICK cash from Fast Cash.
Pros:
Fast
Convenient
Safe
Transparent
Low-interest rate
Cons:
5% late payment fee
After the due date, a 2.5% daily penalty fee will be applied
Legal actions for borrowers who refused to pay their loans
Conclusion:
We highly recommend these 15 quick cash loan apps to Filipinos. Read each and decide which will cover your needs. Remember, you don't deserve the burden of not having enough cash. As a Filipino, you deserve a QUICK CASH!
The best loans for you 💸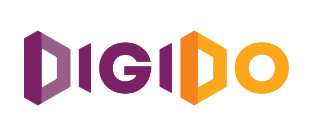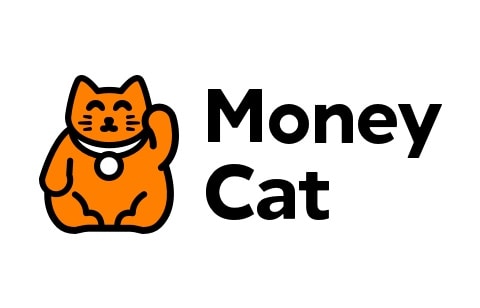 Repayment: Up to 180 days