Hello Ka-Juan, I know that you are waiting for this tutorial.
Many of you are asking us in our Facebook group about online lending that offers a cash pickup option.
Here it is 🤑.
It's called U-peso. We had tested this app last December 2018, and we were approved an amount of 6,000 Pesos. It was payable in 30 days. We have received the approved loan in full 👍.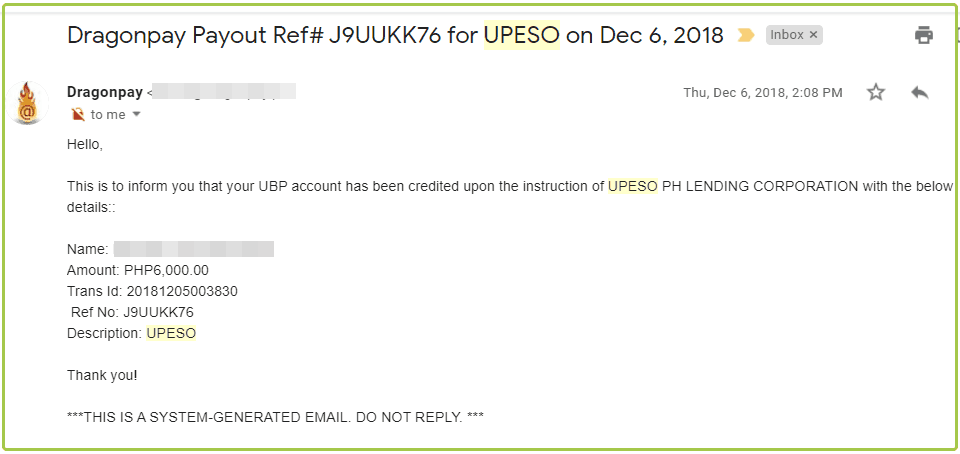 Tip: make sure that your email address is valid because certain information like this will be sent on your email address. The sender was Upeso PH Lending Corporation via Dragonpay.
Today, we have tested this again to update you about the loan application process.
The application flow might change from time to time because online lending providers are updating their mobile app every now and then.
Warning: don't ever entertain someone on Facebook or messenger that tells you to help you with U-peso, or apply directly on messenger with U-peso. The application can only be done on U-peso's mobile app.
There are so many scammers on Facebook right now, and they are using the names of several legit lending companies.
Scammers want money from you. Your hard-earned money 😰. Or maybe the only money left in your pocket or savings 😭.
500 Pesos turned 10k, or 2k turned 40k… That's a BIG lie.
As soon someone asked you to pay first tru a remittance center before he will send the money 💸, that's a scam 😡.
These are the terms commonly used by scammers:
Processing Fee (PF)
Membership Fee
Advanced Interest
But remember, regardless of the term used, there should be NO fee associated with a loan, especially if you have to send it to someone via remittance centers like Smart Padala and Palawan Express.
If you want to further investigate a personal loan offer, read our post on how to determine a legit offer from scam.
---
---
Steps on how to apply with U-peso
Step 1. Download U-peso in the Google Playstore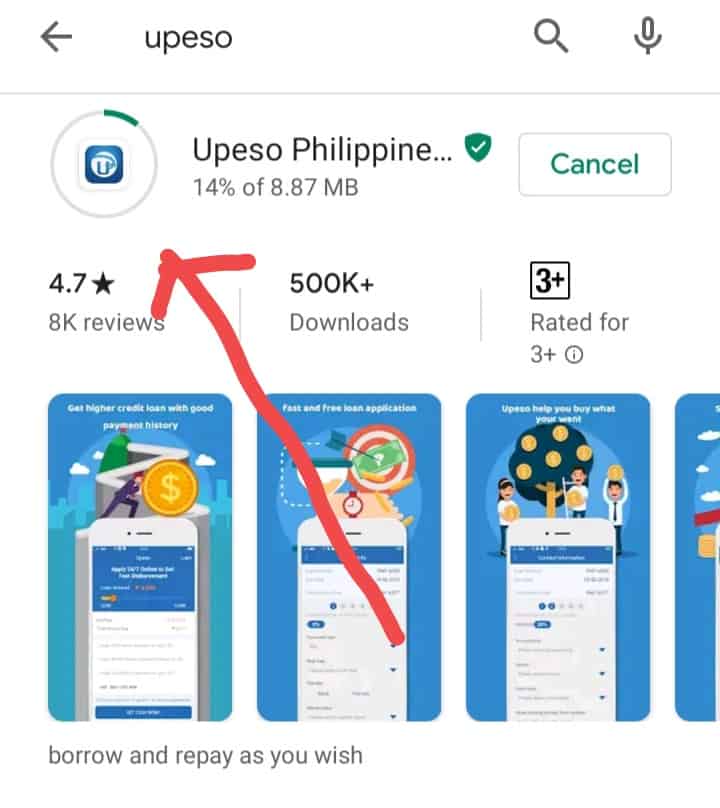 The app is not heavy. I think it is compatible with most Android phones. The file size is only 8.87MB.
Step 2. Upeso will ask certain permissions so you can start using the app.
Phone information
Contacts
Camera
Location
So, you have to acknowledge first that you have given the app the permissions to manage or utilize the above features of your phone.
This will help Upeso determine your ability to receive a loan.
If you are already our followers, we assume that you already read our post regarding the danger that is associated with installing and applying a loan using the famous mobile lending apps. But, if you haven't read that yet, now is the time. Make sure to read this post.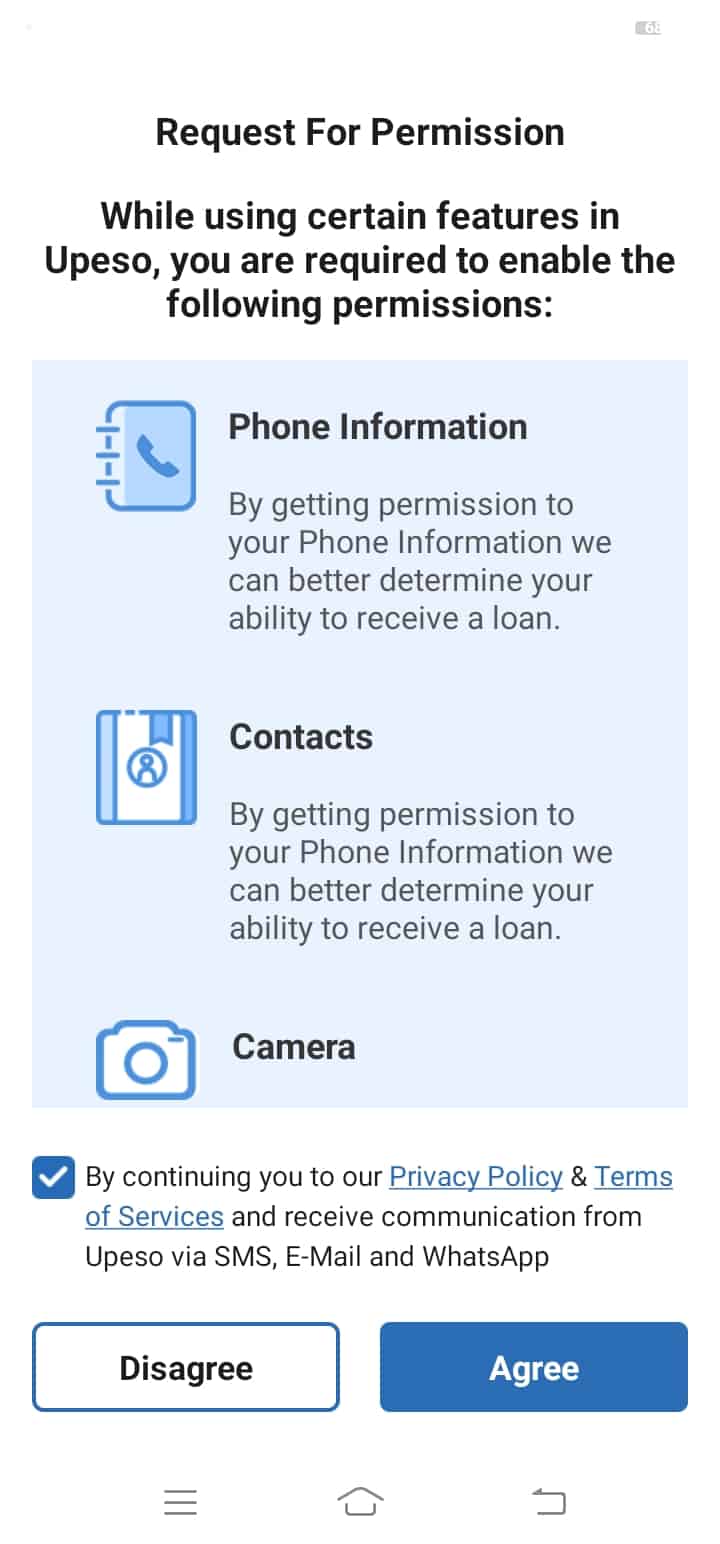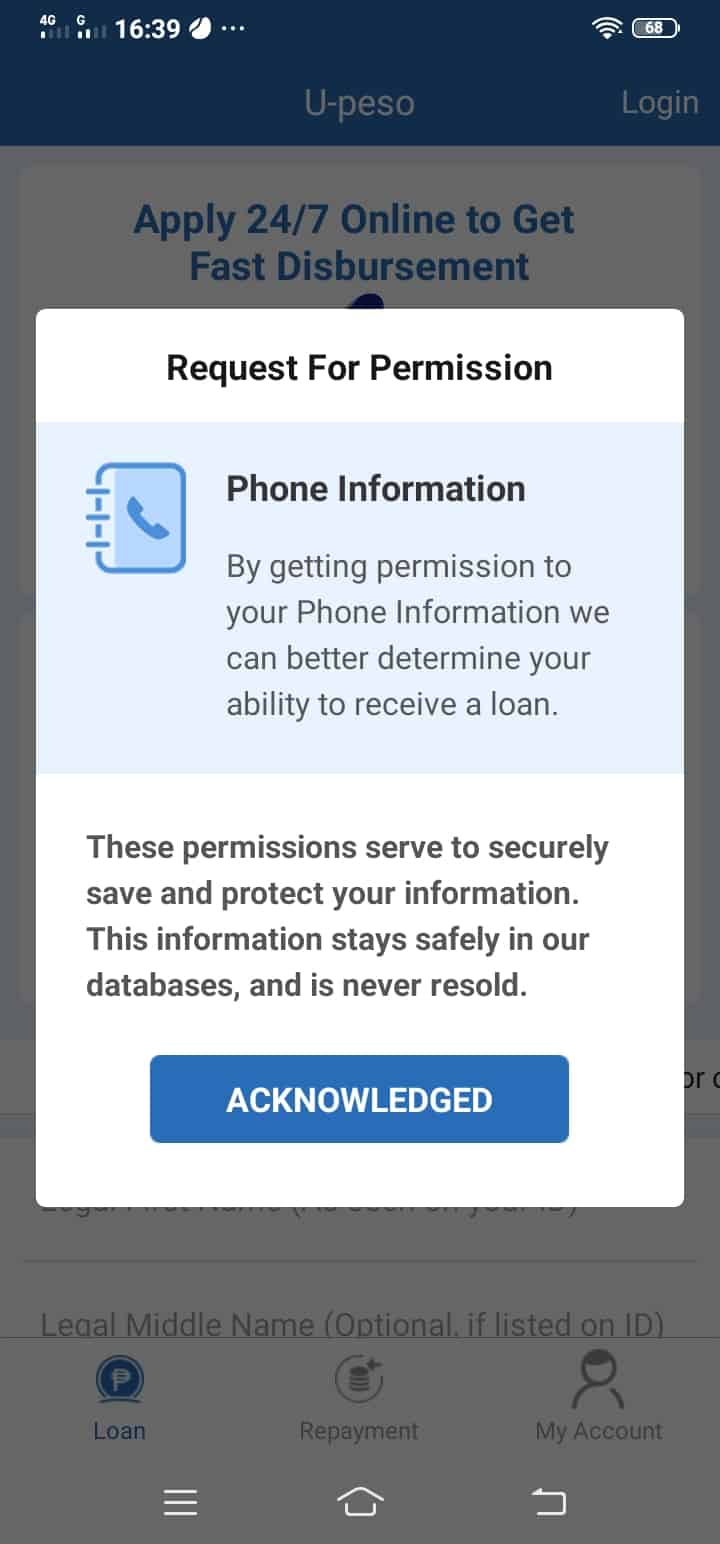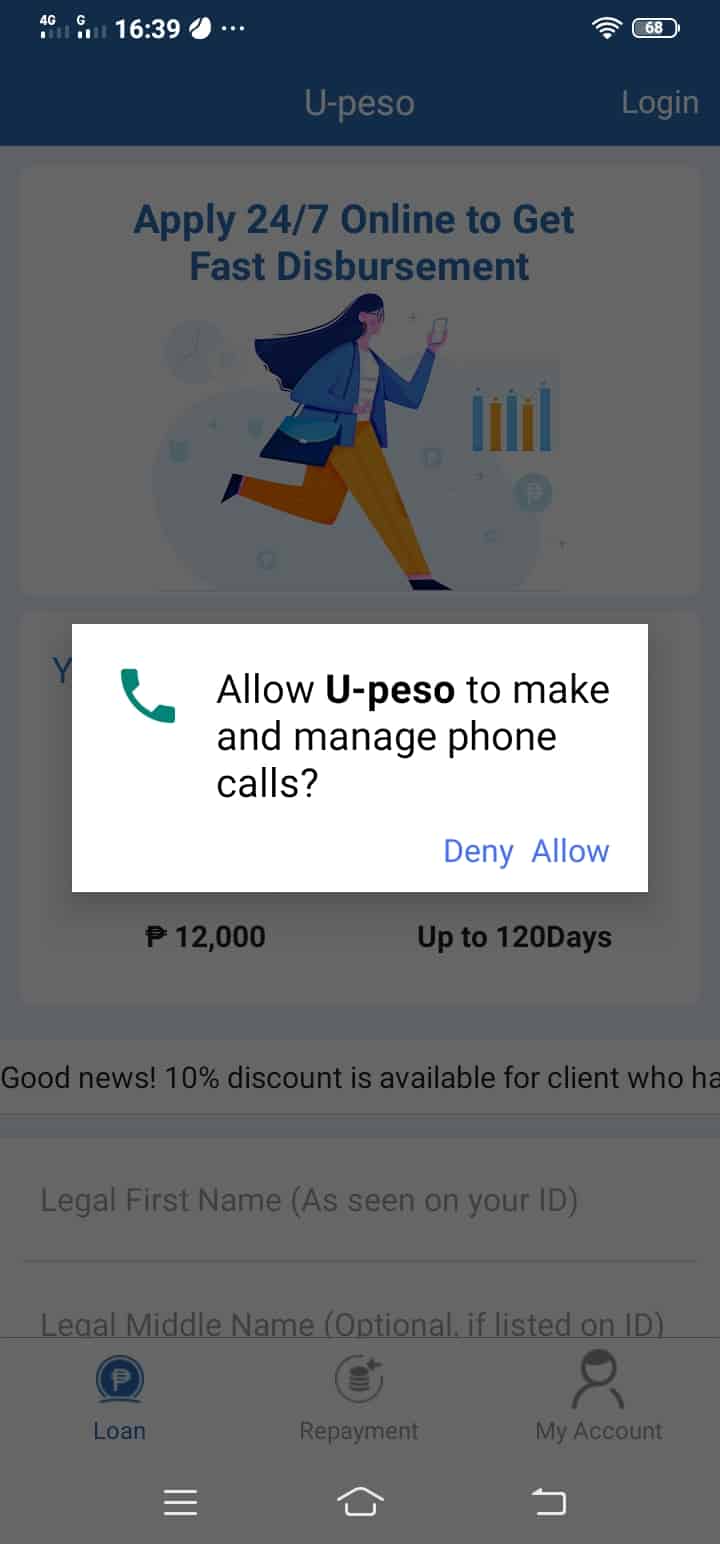 Step 3. Fill-up the required information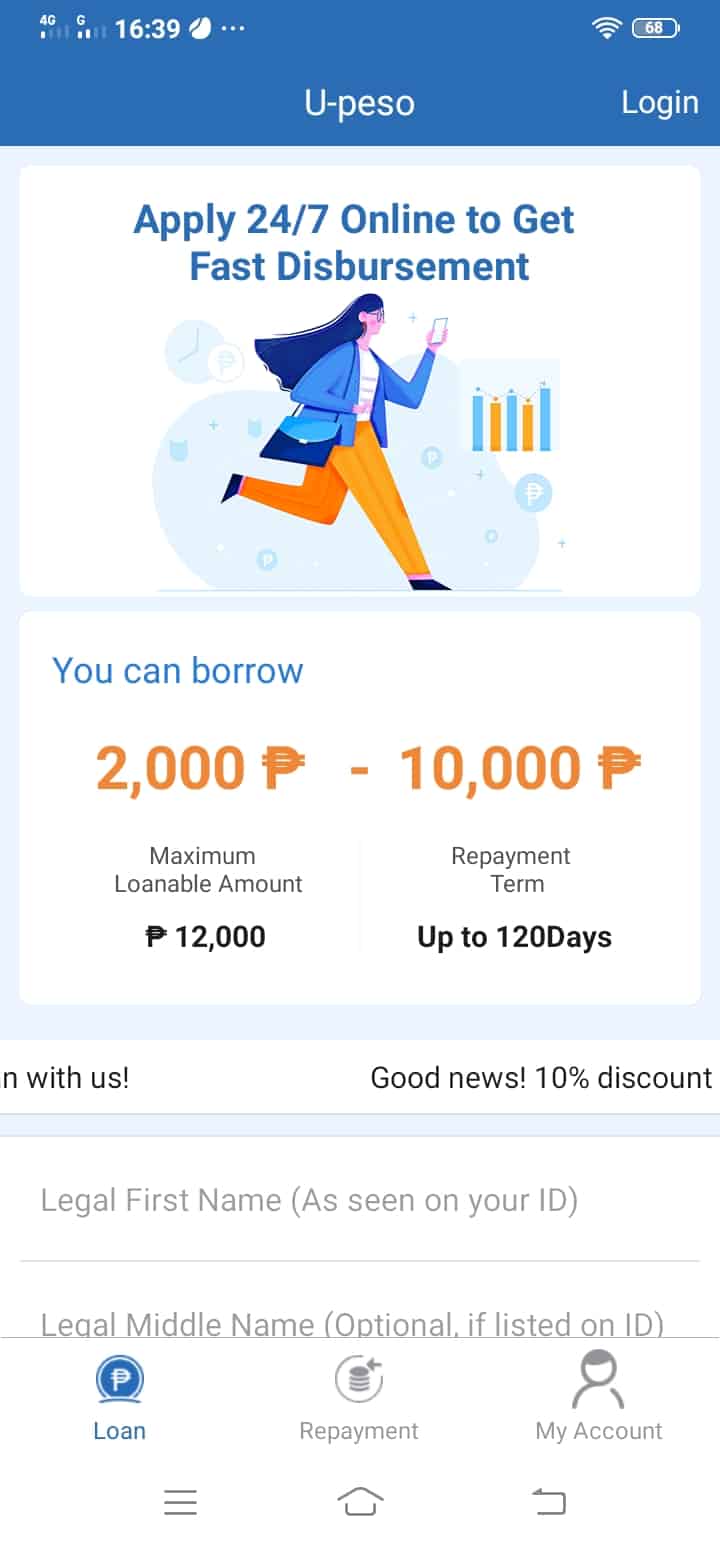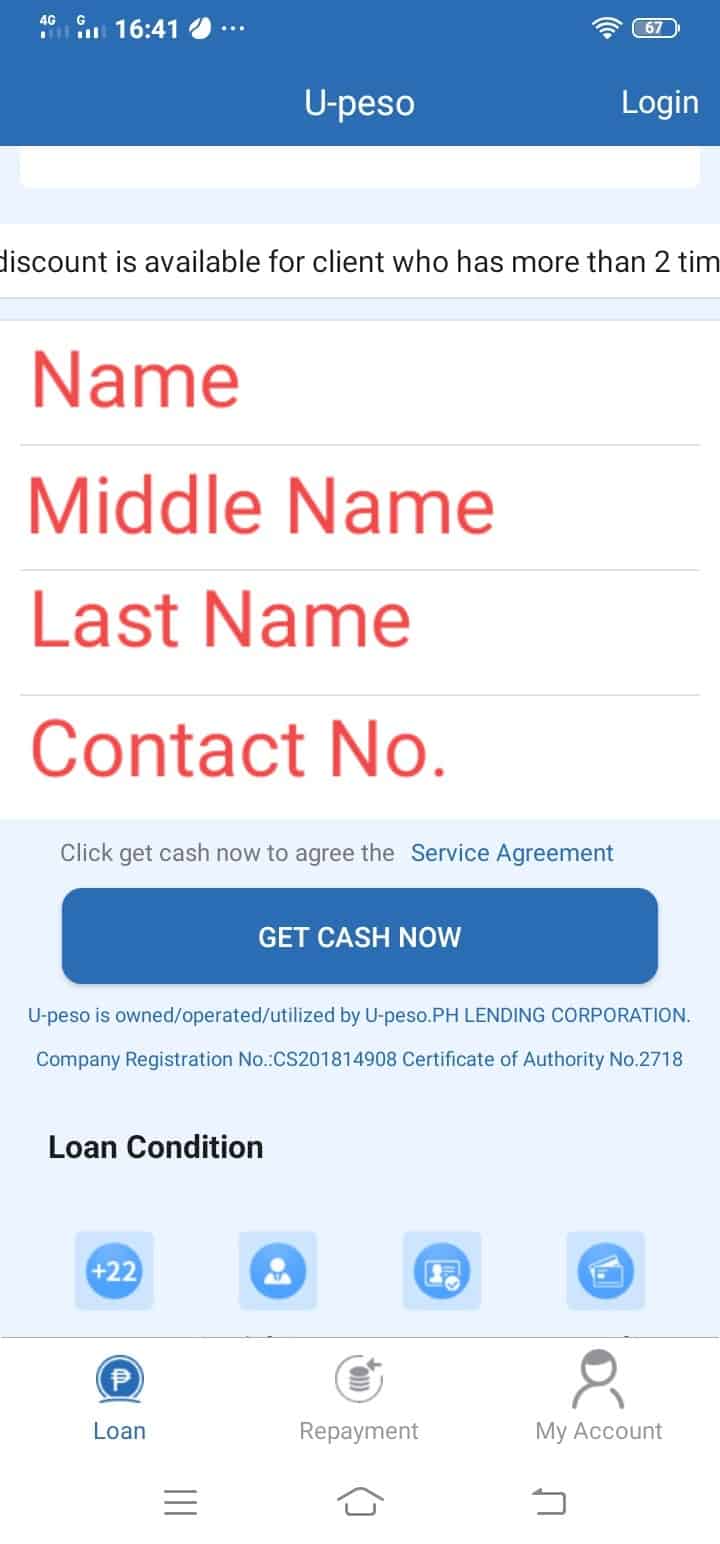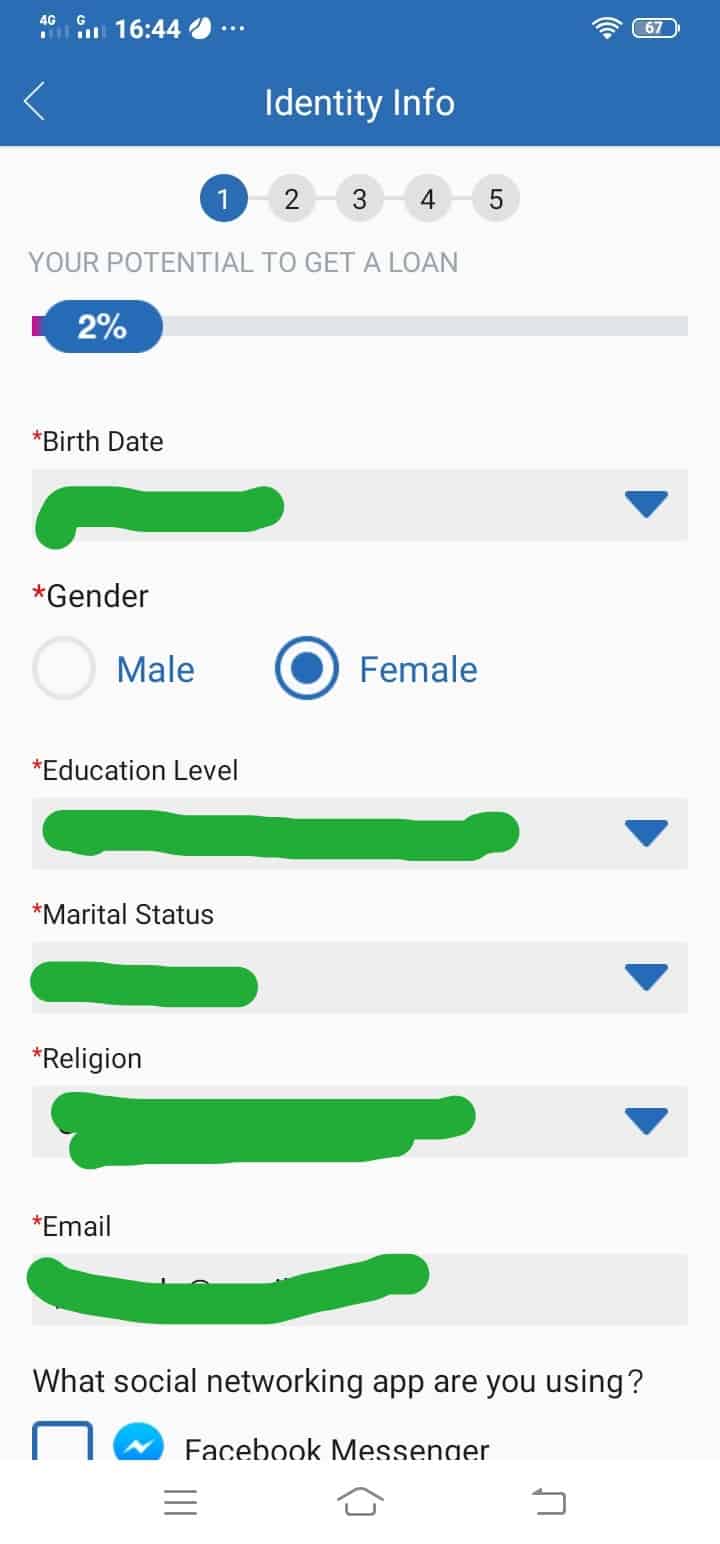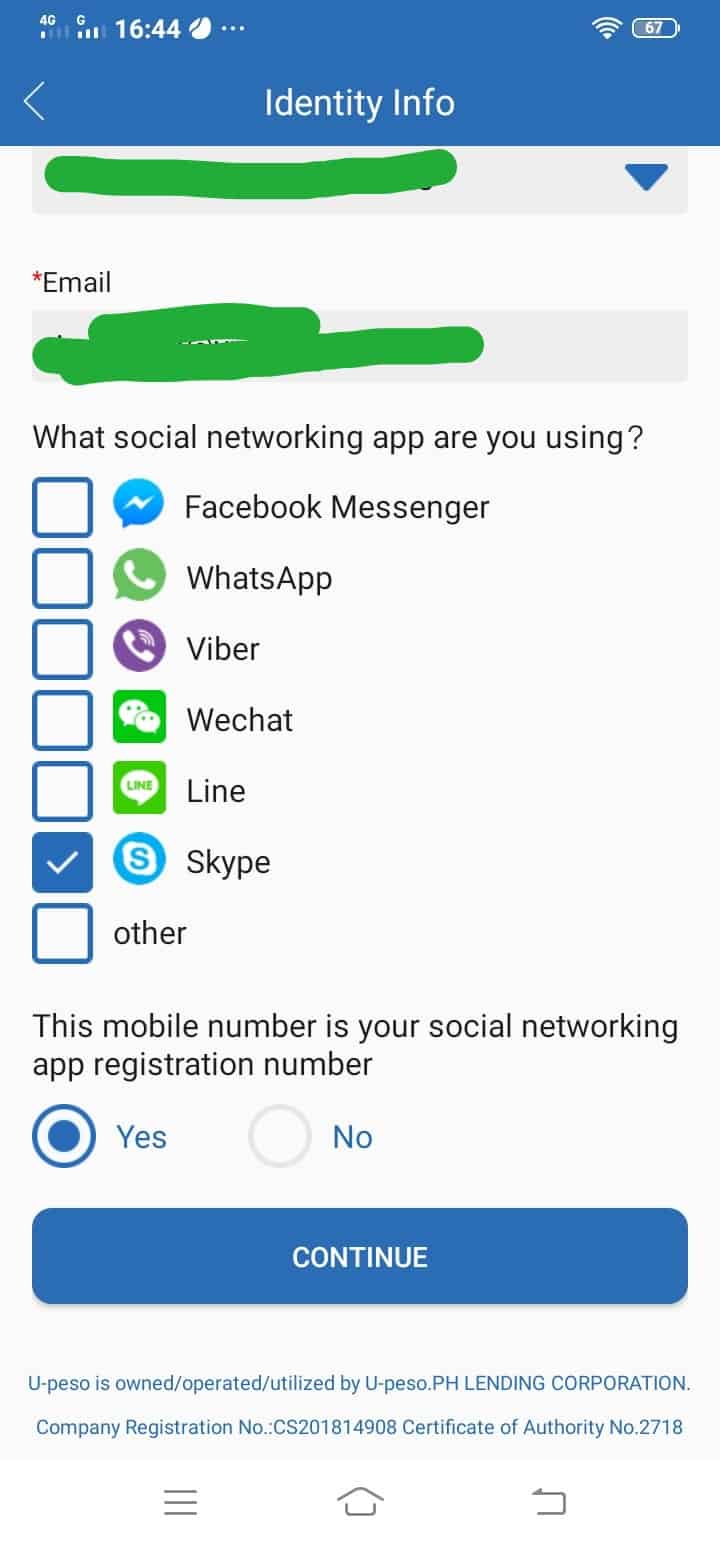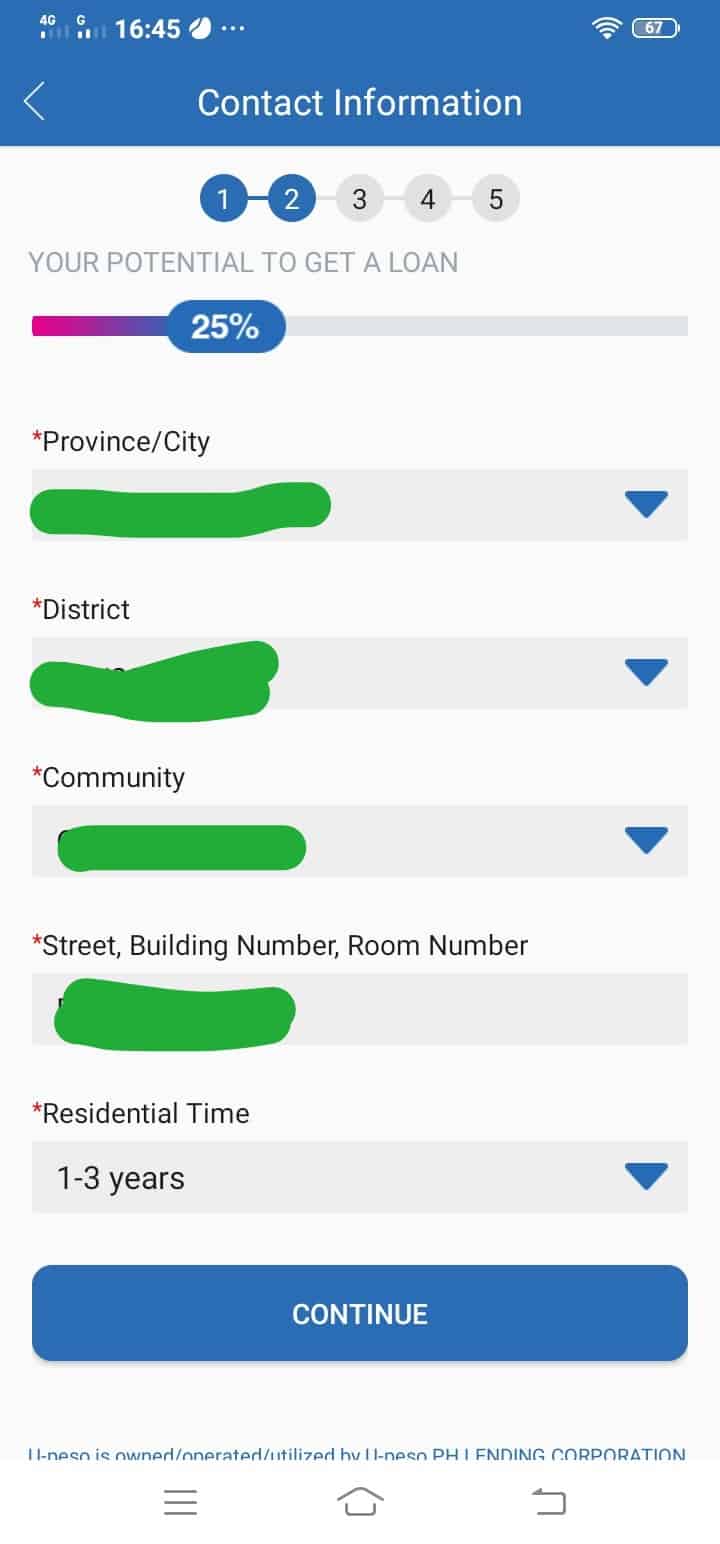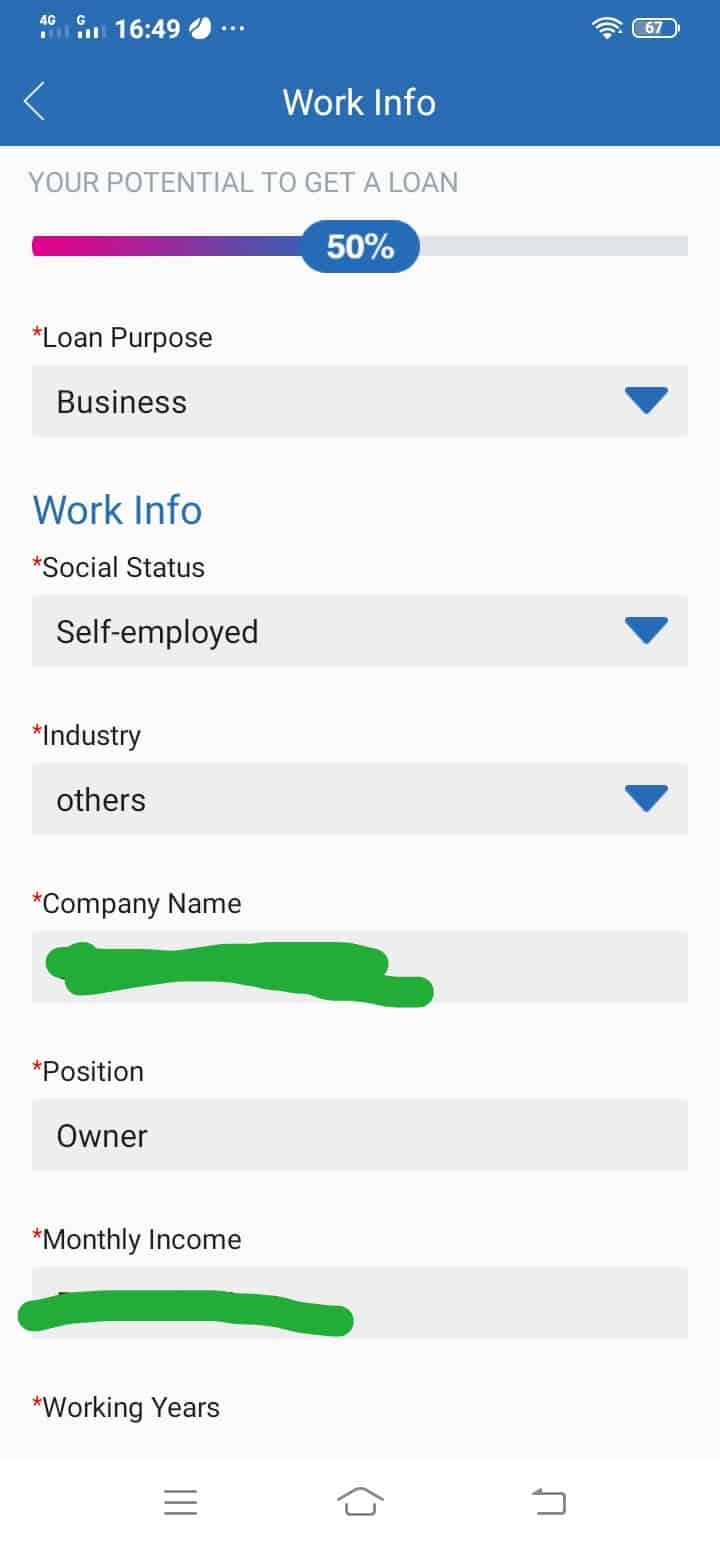 Since I have chosen "self-employed", it does not require me anymore for a company contact information. Instead, it asked for my relative contact no.
Take note that the app will again ask you to acknowledge Upeso Philippines to access your contacts even if you have done that in the beginning 😪.
Take a look at the screenshot again.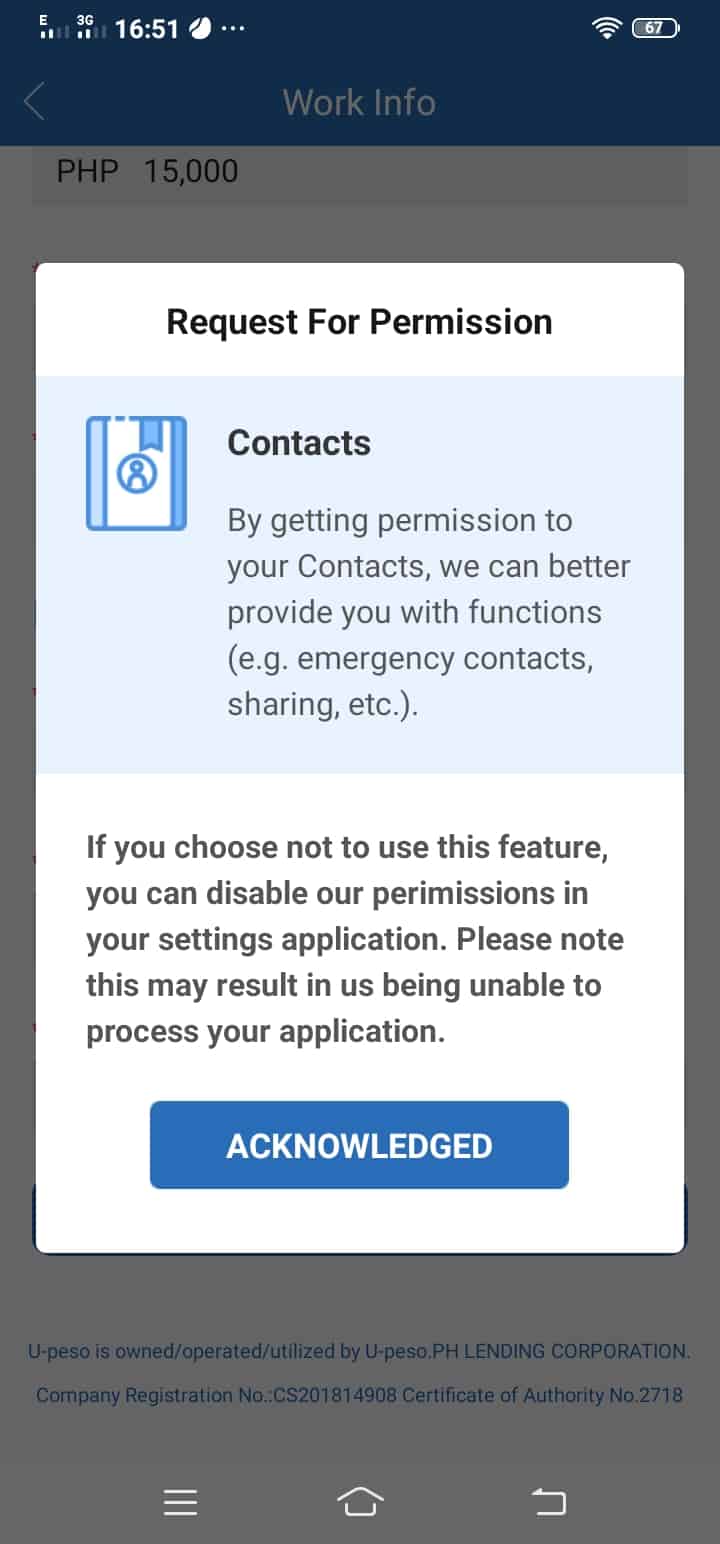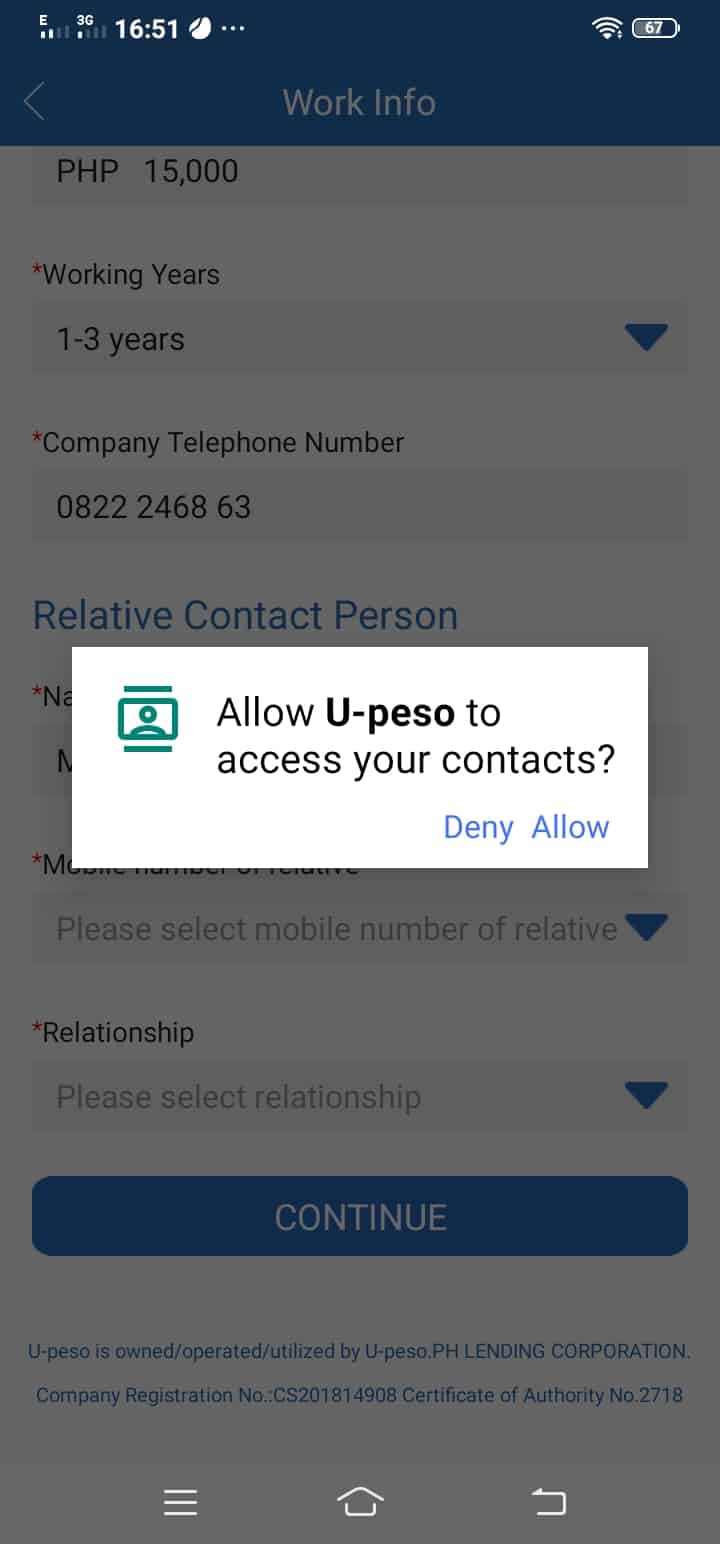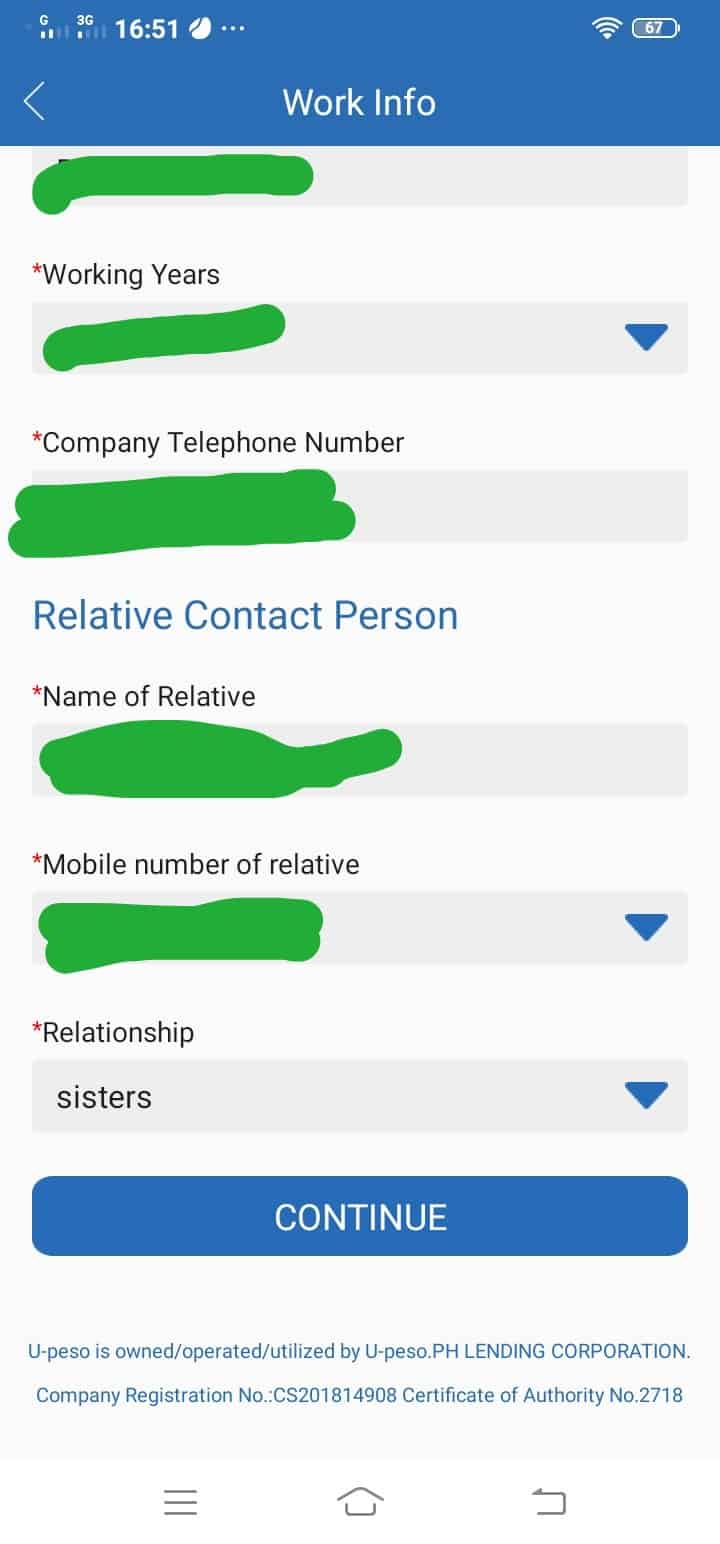 Upeso lending accepts the following government-issued IDs (Only 1 is needed):
SSS ID
TIN ID
UMID
PRC ID
Driver's License
Your name on the application should match your valid ID. For example, if you are already married, you can't use your ID when you were still single (for women).
Take a clear picture of your valid ID, else the system will reject it, and you have to take another shot again…
You also need to take a clear selfie, and it should match with the picture in your ID. Good thing, unlike other lending apps, you don't need to hold the ID in your selfie picture.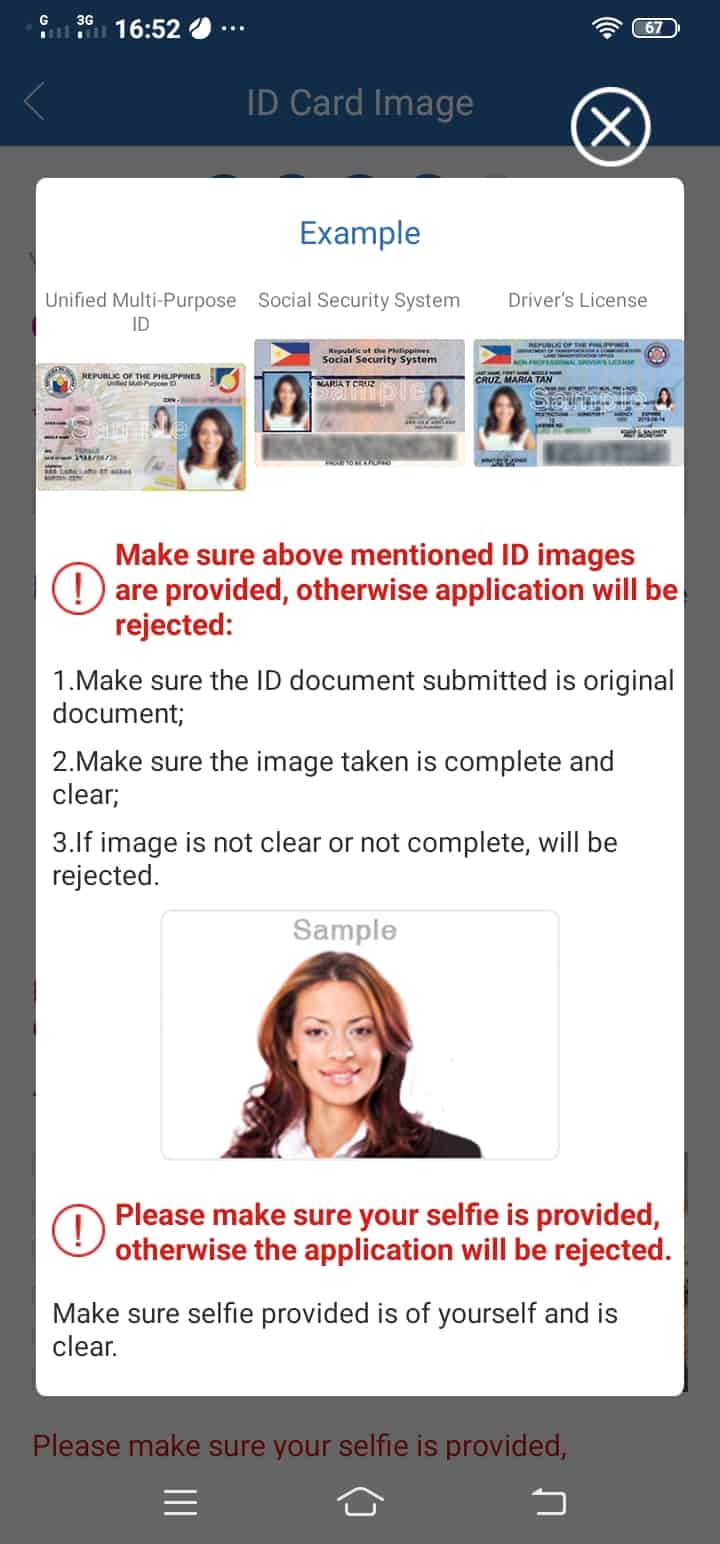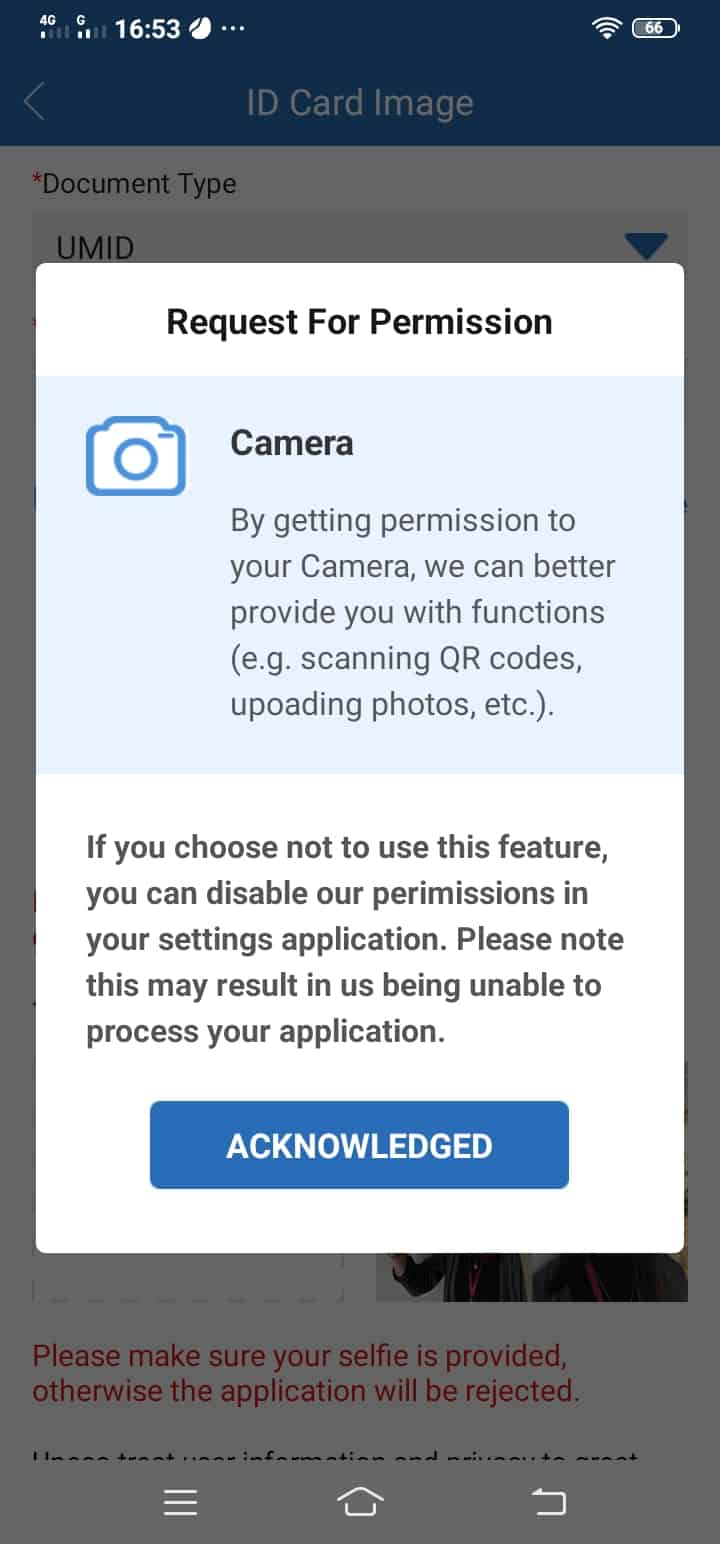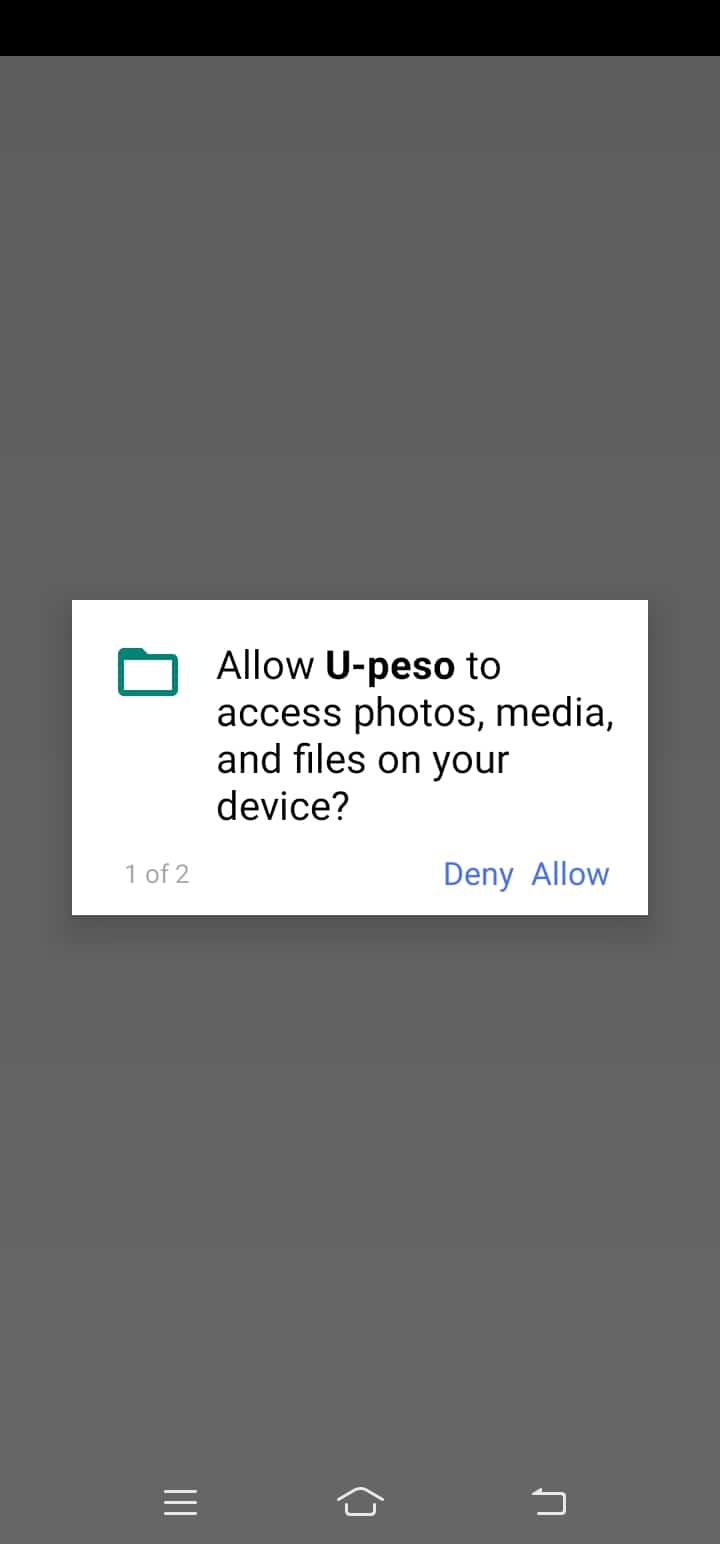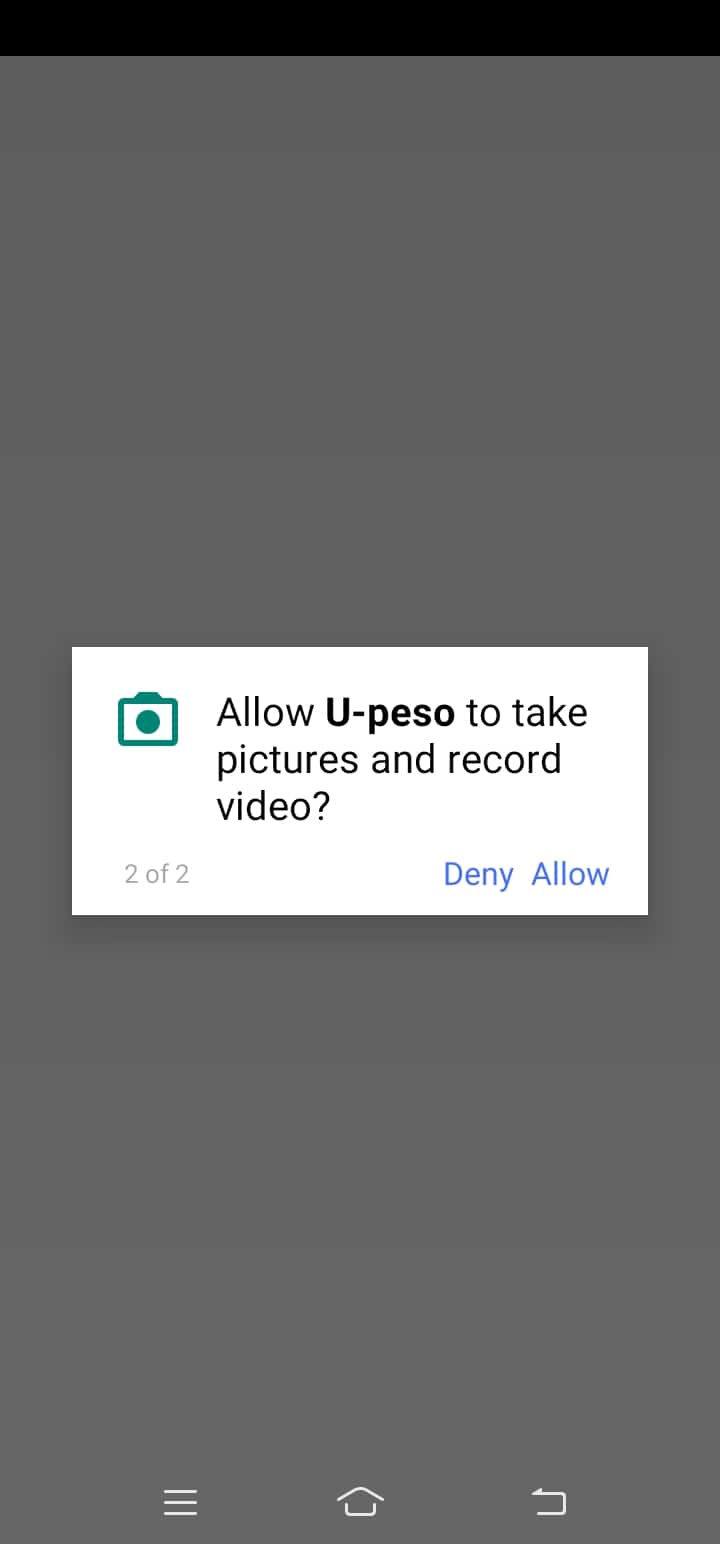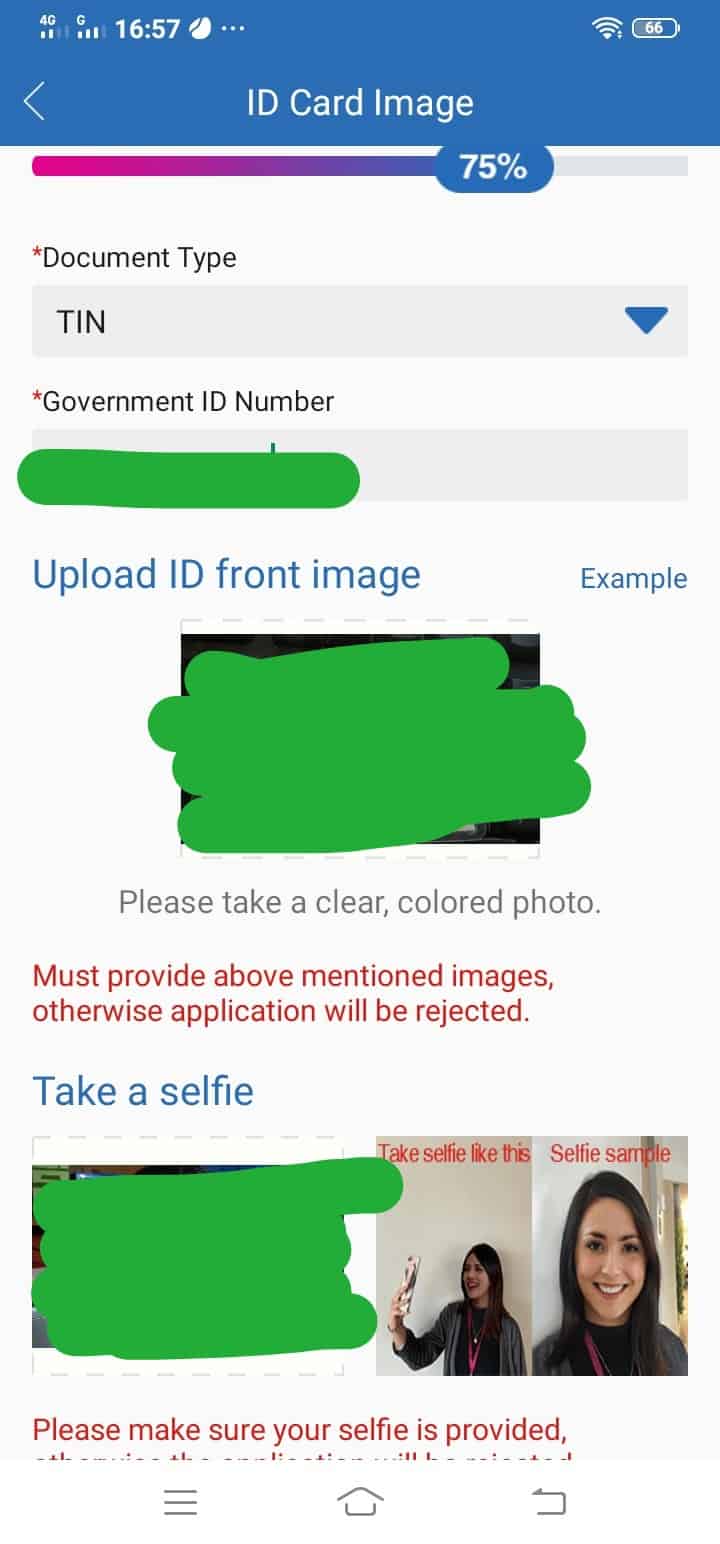 If you submit a bank account, the chance of approval is higher.
I know most of you are looking for online lending with cash pickup options like U-peso, however, most of these lending companies are more in favor of borrowers with a personal bank account.
If you don't have a bank account, well, getting one is easy as 1-2-3. You can sign-up online with EON. It's a product of Unionbank. Even if you have a bank account right now, but not all bank accounts are accepted either… luckily, Unionbank is accepted with almost all lending apps today because it's one of the major banks in the Philippines.
Make sure to check our post on our Facebook group regarding EON. There are several members who already signed up with EON. If you are not a member yet of our group, join now.
However, U-peso Online Loans allow you to choose a cash pickup option. Again, the chance of approval is lesser compared to a bank account option.
Take screenshots below: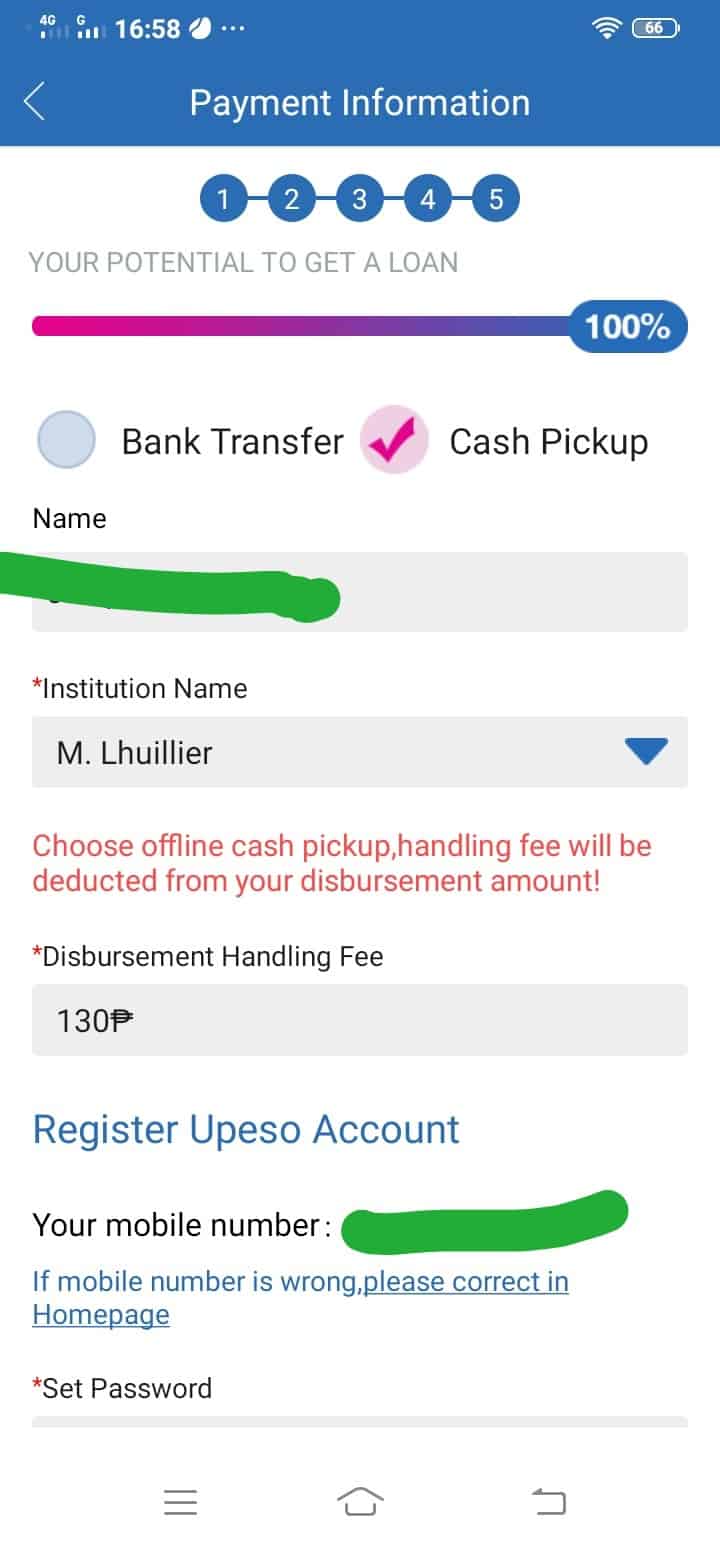 Before you can submit your application, you need to verify your contact number. Upeso will send a verification code via SMS like this: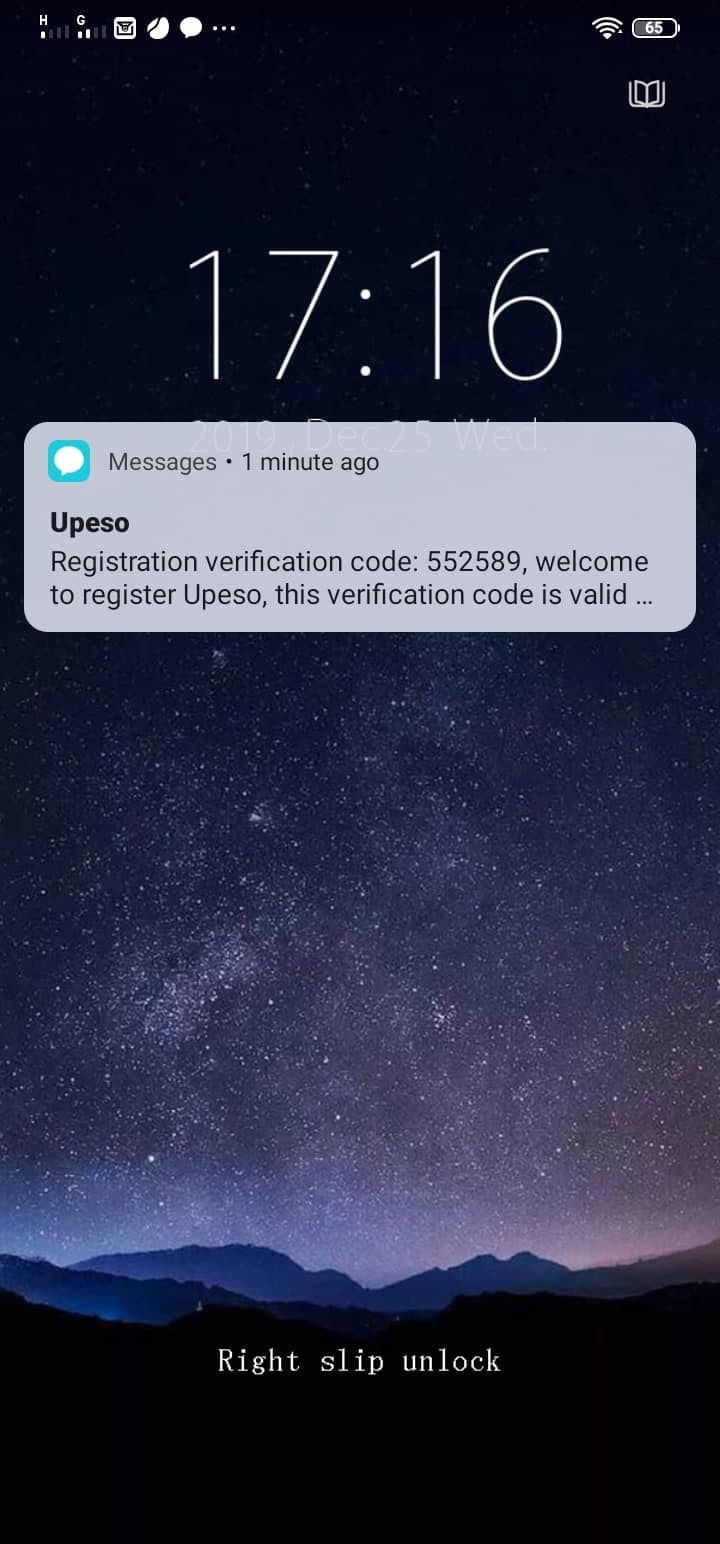 Disclaimer & Credits: We are not sponsored by Upeso PH Lending Corporation. This is a free review made by someone who actually tested U-peso. In addition, these screenshots are taken from the Upeso lending app, therefore the credit of these images goes to Upeso PH Lending Corporation.
---
---
The best loans for you 💸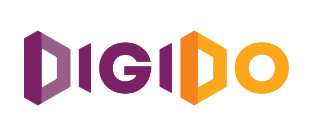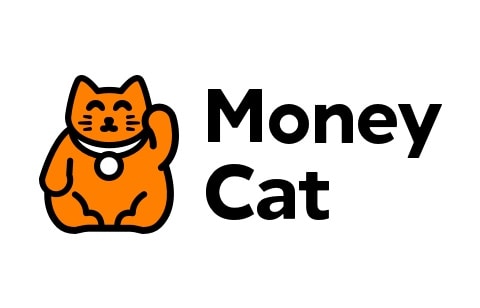 Repayment: Up to 180 days