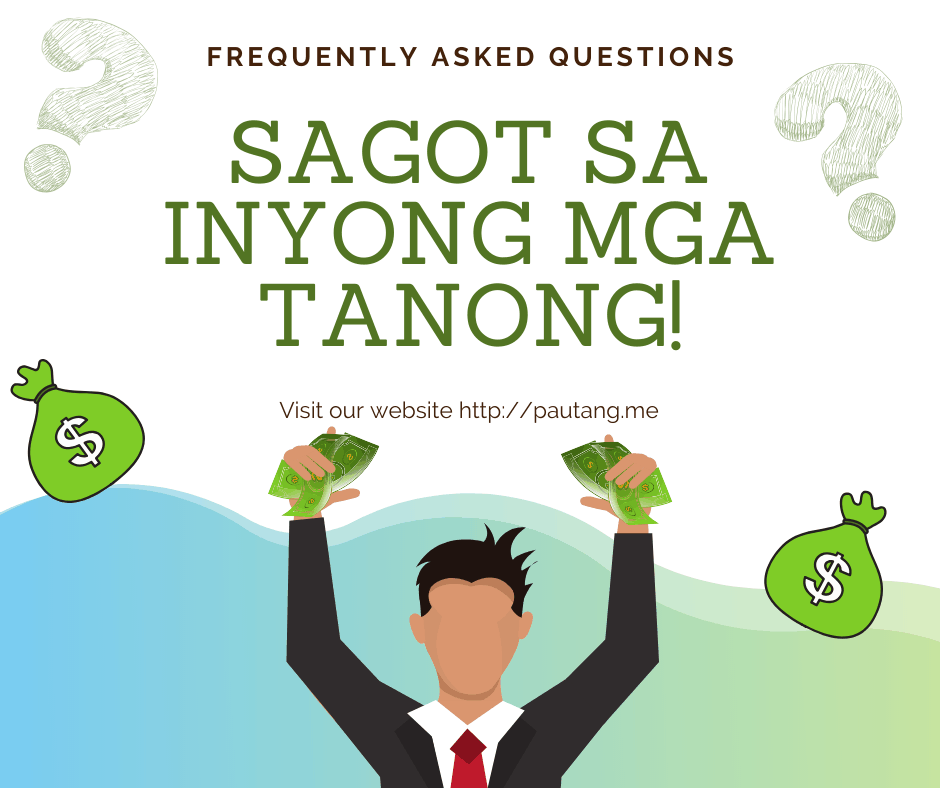 Hey Kabayan. This page will answer your most frequently asked questions.
---
How to apply for a loan here?
Answer: First, we only promote tested online lending companies. In order to apply for a loan, make sure that you have an internet connection. Prepare some Valid IDs. Government-issued IDs are recommended such as TIN, SSS, UMID, Voters, etc.
If you want to apply now, you can check our all available offers.
What are the valid IDs accepted?
Answer: Different lenders have different sets of accepted valid IDs. Basically, you only need to submit one. For example, we can tell that all online lenders accept UMID. If you are an SSS member, you should have a UMID ID.
In order to know a particular online lending and its accepted valid ID, please visit our Online Utang page.
Is this a short-term or long-term loan?
Answer: This is a short-term loan, like very short. Some will due in 14, 21 or 30 days. But it still depends on which lending company you applied for a loan. However, for repeat-borrowers, loan payable may extend up to 6 months, though a very rare scenario… so, expect some short-term payables.
How much are the minimum and maximum loan?
Answer: The minimum may be as low as 1,000, and the maximum loan may be as high as 25,000… but if it's your first time, expect a lower amount like between 1K to 7K. For example, even if you apply for 7K, the decision is based on many factors, like the information that you have submitted during the application. So, if you are not approved for 7K, you might be approved for a lesser amount…
For example, with Online Loans Pilipinas, you can move the bar and specify what amount you want to loan from them, however, they will inform you later the exact amount they approved you.
Are you legit, how safe is your website?
Answer: Of course we are 100% legit. In fact, you are visiting an encrypted website. We even spent money to host our website with an award-winning WebHost that is in business for over 20 years. And this website is on a VPS. You are very safe, indeed.
We only promote tested online lending companies, although we consider offering our avid followers with the lowest interest loan coming from our pocket in the near future… rest assured we only promote tested cash loans.
Right here, we will never ask for your personal and sensitive information, not even your contact number. We might ask for your email address for follow-up purposes, but that's kept on our server and never shared with anyone or any outside party.
We will NEVER ask for any fee like processing fees or whatever. Heard about SCAMS? There are so many out there, we even encourage you never send money to anyone else that represents some big lending company, even if they have the so-called contract or agreement… especially via SmartMoney, Palawan Express, etc…
To know if you are transacting with a legit or Scam person or lending, make sure to read this post:
Can I claim the money within 24 hours?
Answer: It depends, sometimes it is literally fast. Based on our experience, with Online Loans Pilipinas, the waiting time from the application to loan disbursement is only 4 hours.
That's right, we applied around 10 AM, the money was deposited to the bank around 1 PM. But take note, this is not always the case. There are several factors that might cause the delay of the disbursement.
Aside from our own experience, we have heard a lot of friends or even group members who have informed us that Online Loans Pilipinas is really good for emergency purposes.
But, all our recommended lending providers are known to be quick in both application processes, approvals and loan disbursements.
How to apply if I have no bank account?
Answer: Well, you can still apply if you have no bank account… but your chance of trying some more online lenders is very limited because of them requires your personal bank account.
Anyway, RoboCash has thousands of branches nationwide, so you can visit the branch and ask for ways how you can apply even if you have no bank account at the moment. Sure, you can also choose GCASH when you apply online via the RoboCash website.
I am an OFW, how can I apply for a loan online?
Answer: At the moment, we do not promote OFW loans, but we might cover some OFW legit offers on our blog. Having said that, we would like to invite you to join our Facebook group for our blog updates, or like our Facebook page so you can easily be notified.
I am a housewife, am I qualified for a loan?
Answer: Online loans are open to all Filipinos, 18 years old and above. So, even if you are just a plain housewife, you can apply.
Rather, you can also choose "self-employed" as your work status so lenders have the assurance that you are earning some income too, even if its a little home-based business.
Some lenders would also ask you the purpose of your loan, so you might say that it'll be used as additional capital for your home-based gig.
How to pay my loan?
Answer: When your loan is approved and disbursed, through a bank or other payment gateways, you will surely receive an email and a text message. Please keep this information, as it contains your reference number too.
Otherwise, when your loan is approaching the due date, a collector or an automated message will also arrive via SMS to inform you how to repay your loan on time, which includes any reference number that you need to pay the loan.
Paying the loan is convenient too because you can choose several methods like 7-eleven, MLhuillier, Western Union, LBC or other Bayad centers.
I do not want to install a loan app, is there an alternative?
Answer: Oh yes, there are a few chosen lenders that offer direct website applications. Meaning, you do not need to install an app anymore.
Recently, we have published a post that discussed the danger of installing an app from an online lender, we also provided an alternative on how to apply for a loan without the need of installing an app. Make sure to check this out.
Is it true that PayMaya offers loans to its users?
Answer: Correct, it is true. However, only PayMaya can tell. It is an exclusive offer for its current and active users. We are using PayMaya on a daily basis, and we were already offered a loan 3 times.
It is not a big amount of cash though, we were offered 2,000 pesos, but a big help since we do not need to apply anymore… it's pre-approved and the fund will be added on our account automatically.
While you are new to PayMaya, you should discover other things like how you can make extra cash while using it.
We have a post that covers it, it's more like for Christmas but is useful for all times…
If you have questions not covered here yet, please drop your comments below. We will update this FAQ page for you on a regular basis, so your loan experience will be seamless and fast 🙂
And please don't forget to JOIN our FACEBOOK Group!
The best loans for you 💸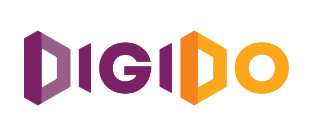 Repayment: Up to 180 days