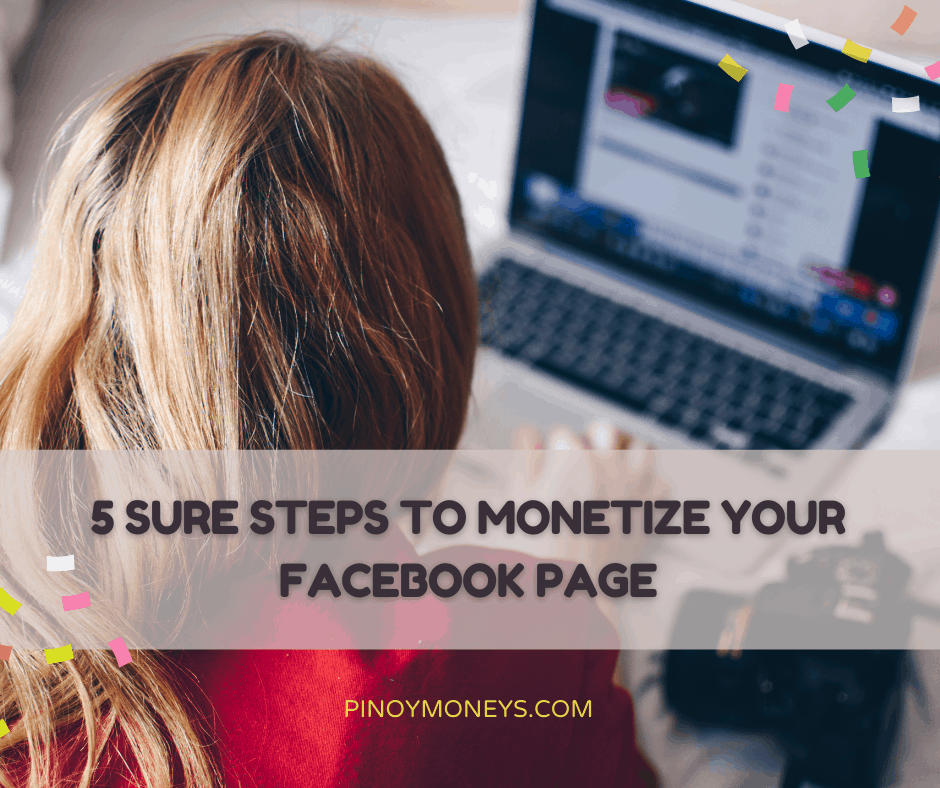 YouTube knows how it feels like to start invisible; no one clapping for you – and with zero views.
So, if you are a startup, digital marketer, entrepreneur, service provider, gamer, vlogger, streamer, or an aspiring YouTuber, wanting to throw the towel after so many dismal tries and not getting any results then be consoled by the fact that the most popular social media platform on earth started from nada, zilch, or zero.
Now, you'll be surprised as to how quickly YouTube has turned the tables around in just a year. Today, around 5 billion videos are watched by YouTube users all over the world; at which they spend an average of about 40 minutes per video.
What is the secret sauce?
Just Start
"Don't be afraid to start from scratch." This may not be a popular advice but it sure played well for YouTube who started their empire from the garage very much like Jeff Bezos of Amazon.
From being invisible or with practically zero subscribers and views, YouTube has earned its stripes with now having billions of views and huge following and business partnerships on a wide and phenomenal scale from all over the globe.
The second most popular social media network in the world (Facebook being first), started out with a 19-second video uploaded by co-founder Jawed Karim entitled "Me at the Zoo" on April 23, 2005, has now over 2 billion users all over the world (Statista, 2019).
No, success doesn't follow a predictable pattern. It's not always that big audacious idea that gets the applause. Simplicity was a game-changer for YouTube but this just made it easier for innovative minds to tap into its full potential.
From Zero to Billions of Users Worldwide!
YouTube was created on a Valentine's Day or February 14, 2005 by Chad Hurley, Jawed Karim, and Steve Chen and had its very first 1-million hits with a Nike advertisement that went viral in November 2005. From then on, YouTube never looked back.
From being completely unknown and just another startup idea (among millions of ideas out there), YouTube is now the most popular social media platform in the United States and the rest of the world.
As such, in October 2006, Google acquired YouTube for $1.65 billion which it remarkably coined by Google executives to be "the next step in the evolution of the internet."
YouTube and Google had pretty much the same humble beginnings and with founders who are visionaries that dare revolutionize the world. It was that "pivot" that turned the tables around for YouTube – and the rest as they say, is history.
YouTube Transformed into an Entertainment Dynamo
For the longest time, nothing has ever come close to the media power and influence of television – until YouTube came along.
If you remember the 56-second "Charlie Bit My Finger" viral video uploaded on YouTube in 2007 which showed a toddler named Charlie who bit his brother's finger is one of the cutest and most-watched YouTube clips during that time. In fact, this sensational YouTube video now has over half a billion views online.
In fact, as early as February 2012, the video with the cute little biter has earned more than $150,000. This only goes to show that sometimes when you over-think and wait for perfect timings and fail to execute right away, you just miss the boat. It could be game over somehow.
But, not for those who decided at that very moment to jump in to YouTube – even if it's the unpopular new-kid-on-the block. Well, a lot of times you just have to learn from Nike, who was one of the giant brands who believed in the power of YouTube marketing, and "Just do it!"
You Can Make Big Bucks on YouTube!
It's a content-obsessed generation. It's a cerebral type of flow that everyone just wants to both provide content and consume it in huge proportions.
According to Tubefilter, more than 500 hours of YouTube videos are being uploaded every minute which means you get to devour 720,000 hours of YouTube videos every single day. Take note, your audience isn't just watching YouTube videos but are in fact consuming them on a daily basis.
There are now around 2 billion active YouTube users which excludes a huge chunk of those who don't log in to Google to watch videos on YouTube. This speaks volumes of a large and active market right there waiting to be tapped.
It's not impossible to earn a six- or seven-figure income in YouTube as a lot of people are now earning a lot from the platform. YouTube has opened up earning opportunities even for regular users to scale their expertise or skills and hobbies into a full-time business.
Needless to say, if you're serious about your business, you need to have a YouTube presence. A lot of entrepreneurs, brand owners, and startups know YouTube as a fortress or a powerful marketing tool especially as roughly around 90% of buyers discover new products or brands while searching on YouTube (ThinkwithGoogle, 2019).
How do you make your brand stand out from other similar businesses out there? The only way to cut through the noise is to know how to position your brand as the expert for that niche or the go-to authority for a specific pain point.
Video marketing is very potent now more than ever especially if you are trying to strengthen brand visibility, increase engagement, target a new market, or pique the interest and curiosity for your brand. So, if you want to become popular and capture the attention of your target market, then YouTube should be a part of your overall marketing strategy.
There are tons of video content that you can try out for your brand such as service or product reviews, informative or entertaining videos, unboxing, music or game video streaming, tutorials, coaching sessions, challenges; and the like.
The key here is to get that customer avatar ready and create video content that your audience would binge-watch.
So, YES, you can definitely make money on YouTube, and if you're clueless on the right strategies to implement, then this complete guide will give you the A-HA moment on the sure ways to make money from home or anywhere using YouTube. Let's go!
Earn from Ads with YouTube Partner Program
You can earn from YouTube even if you don't plan to create videos by just joining its YouTube Partners Program and then setting up monetization once you qualify and hit 1,000 subscribers plus the required minimum or at least 4,000 watch hours.
Here's how you can enable monetization for your YouTube account:
First, you need to have a YouTube account.
To enable monetization, sign in to your YouTube account and then click the icon that can be found on the top right corner of your screen.
Click on YouTube Studio.
Other Features > Monetization.
Go over the YouTuber Partner Program terms and click Agree.
Register for an AdSense account or connect one to your channel. (This is how you'll get paid)
Set preferences.
Once you've got the above steps covered, go to your Dashboard and then click on the Analytics tab and then select Revenue> Monthly Estimated Revenue so you can get an estimate of your predicted revenue.
It's important to note that with the YouTube Partner Program, the number of views won't really matter because YouTube has specific criteria to bill advertisers. Viewers must click on an ad or watch the ads in full so you will get paid.
So, even if your videos would generate thousands of hits or views but if the viewers don't watch the ads in full or click on any of it, then you won't earn money.
Keep in mind that the advertisers would place YouTube ads on your content depending on your target audience and niche. So, the ads would generally come from large corporations or known brands and even small businesses.
With YouTube advertisements, content creators earn from their videos and YouTube gets to keep 45% of that.
Advertisers always lean towards good or valuable content or "advertiser friendly" content and YouTube has been transparent about this so if the nature of your content does not fit the requirements or branching out into the experimental or unconventional terrain then you should tweak it OR explore other revenue options.
YouTube could exclude your channel from ad revenue if your content includes the following:
Sexual humor, nudity (full or partial), or sexually provocative content
Violence in extremes
Harassment, use of vulgar or inappropriate language, or profanity
Selling, abuse, or promotion of drugs and other regulated substances
Controversial topics or events including political conflicts, war, tragedies, and natural disasters
Demonetizing content has been going on since 2012 using an automated process without issuing warning or seeking content creator's approval.
With recent developments, now creators are notified immediately once their content is flagged as violating the above terms and you can freely contest this decision if you think your videos have been tagged by mistake and excluded from YouTube advertising.
It's fairly easy to set up the YouTube Partner Program and you'll be on your way to earning loads of cash like a boss just be extra careful on content quality and make sure that you are not violating any of the above conditions.
Go for YouTube Premium – A Paid Membership Program
With the YouTube Premium, your viewers need not bother about the ads because there's none. This is a paid membership program where your fans or viewers can watch your videos and support channels without the hassle of ads.
This Memberships program or feature was rolled out by YouTube in 2018 for content creators who have more than 30,000 loyal fan base or subscribers. This feature allows content creators to offer their subscribers an option for getting premium or exclusive content by joining the membership tier for only $4.99 per month.
With this special feature, your members get exclusive or members-only content plus other special perks and bonuses like discounts for your products or free merchandise.
As a content creator, you won't need to make any changes because you will be paid for both your content on YouTube Premium and regular videos watched by non-members or thru ads. With the YouTube Premium, your earnings would depend on how much your members consume content. This is great because you're generating revenue from diversified streams.
Promote Your Own Products and Services
It's very easy to leverage and use your own YouTube channel to promote your businesses online. A total no-brainer!
If you have multiple streams of income then video content in this platform is the best way to get the word out there about your brand and your latest offers.
This will allow you to drive massive leads to your products or paid offers and services without breaking the bank.
If you are a service provider, coach, digital course creator, consultant, brand owner, entrepreneur, book author, or a digital marketer then you can easily tackle content marketing to work to work optimally for your business. You can create helpful and engaging content that provides free valuable information with a product or a paid offer in the description and at the end of your videos.
Sell Your Products or Merchandise
Don't let this intimidate you. If you're just starting out and growing your fan base then you'll get there – I promise! You just have to put in the work, tweak when you have to, and trust the process.
With YouTubers who have created a strong brand presence and following then you can explore the potential of selling your own merchandise. With a loyal and huge fan base, you can start selling your merchandise to subscribers who support your vision and are fans of your content.
So, you have two options right here. You can either sell your merchandise in bulk by putting it out there for retailers or sell it directly to your fans. You can do both and also help out small retailers who happen to be your subscribers as well.
You can sells toys, gadgets, mugs, t-shirts, caps, and other merchandise depending on your brand and your market.
Dive into Affiliate Marketing
With affiliate marketing, you get to promote someone else's product right at your own channel or audience and then receive a commission or percentage for the sales generated.
You can dive into this if you already have a solid following or audience on YouTube. In this way, it would be very easy and quick to generate revenue from your channel thru affiliate marketing.
Here are different ways to be an Affiliate Marketer on YouTube:
Check out brands or companies (related to your niche or content) that has an affiliate program and apply
Be an Amazon Associate and choose Amazon products that fit your niche and target market
You can join other affiliate programs like Clickbank, Awin and Shareasale. There are tons you can choose from.
Create tutorials that will help build trust and rapport with your audience. Help them solve real-world pain points thru your content. It would also help to provide solutions that
Create unboxing videos and provide links to your video description.
Dish out product reviews which are very popular because they provide your followers honest and helpful reviews on products that help in buyer decision.
Reach out to brand owners or companies to see if they would be interested in giving you commissions or percentage of sales in exchange for a tutorial or review of their products on your channel.
Two heads are so much better than one. You can greatly maximize affiliate marketing on your site by running a blog alongside your YouTube channel and also adding affiliate links. Doing this, you're not just solely monetizing on YouTube but harnessing the power of content marketing with your own website or platform.
Advertise Yourself and Get Paid Opportunities
When I say advertise yourself, don't shove your services to people's throat.
In other words, don't use that old car salesman technique because it doesn't work at all! If anything, it can make you look desperate. Start that salesy tone, and you'll see people going the opposite direction and avoiding you like the fluke.
You can easily leverage your own YouTube channel to snag more paid opportunities just by providing your audience with helpful and valuable content that showcases your skills and expertise on a subject or industry.
People are watching. So, while you are teaching people how to troubleshoot a PC problem, baking a blueberry cheesecake, providing an honest review on the newest game craze or a smart home device, or a free coaching or guide on freelancing opportunities then you are opening the doors to vast paid opportunities such as for paid coaching, website design and development, consultations, writing, gaming, modeling, or keynote speaking.
This can also generate more leads for people who want to buy your books, design templates, or who want you to be their brand ambassador or influencer just because you are really good at what you do. There really is a TON of paid opportunities out there that is waiting for you to TAP into.
This strategy is self-advertising which is very effective because you are not doing any direct self-promotion or selling but you still get massive LEADS or people and businesses that go straight to you offering paid opportunities because they have seen your videos and find you a great match for their business or branding needs.
Fan Funding
Yes, you ask for donations on your YouTube channel. It's like your very own tipping jar – on a digital platform.
A lot of very popular and successful YouTubers do this too like PewDiePie but he stopped accepting streaming donations since November 5 after he gave donations to Twitch streamers and realized it was "weird" to be accepting donations.
The Fan Funding program has been rolled out and creators can enable this feature from their own YouTube channel. With this program, fans can support their favorite video or content creators thru donations or tips.
You can always ask your viewers for a tip or donation if they get immense value from your content or your videos. The button to donate can be found at the top left portion of your videos and you can pay using Google Wallet.
There are some YouTubers who would directly ask for support or donations with a PayPal link or sending a link to their Buy Me A Coffee page.
Be a Brand Influencer
Influencer marketing is definitely gaining momentum the past few years and it's going to be the beacon of advertising for the next decade.
If you know Gary Vaynerchuk (which I'm sure you do!), you'll see the impact of influencer marketing to many businesses worldwide. Brands are investing heavily on popular YouTube influencers who already have a huge fan base to get a clout on that following.
As a brand influencer, you can successfully monetize this opportunity with the right deals. It's important that you know how to align your content or niche to brands. For instance, if you are a mommy blogger, you can instantly get winning deals with brands and products catered to moms and babies.
You can also reach out to brands or products that you love and already use. This helps with genuine promotions and no hard-sells because you actually use and adore the products and not just get paid to promote them.
Overall, the brand has to be a good fit for your content and also your audience demographics so you can arrange a better deal.
To give you an idea of how much brand influencers on YouTube earn, an average influencer charges $20 for every 1,000 subscribers.
And that is just the average… so do the math.
You can also connect to different influencer marketplaces that can gain you more visibility and reach with brands that are streamlined to your niche.
For brand-sponsored content, you should only endorse products that you support or believe in. If you are endorsing something new or haven't tried yet, then be transparent about it to your audience and be as authentic as possible.
Super Chat Feature
This feature is similar to Twitch feature called "Cheering". This allows content creators especially live streamers to actively engage in real-time with their fans. Basically, this feature allows fans to pay in order to pin their comments.
When a YouTuber goes on a live stream, a dollar bill symbol appears on the chat window. Once you click on the button, it open up a slider that will allow you to select the amount that you like to send to the YouTuber. After the payment, your comment will be highlighter. The higher amount paid, the longer your comments are pinned on chat.
The goal for this feature is for YouTubers to engage and prioritize with their most avid fans during the stream.
Crowdfunding
There are different ways to get project-based financial support from your viewers or subscribers like crowdfunding campaigns with sites like Patreon, Kickstarter, and GoFundMe.
With this, you can offer your viewers or subscribers to sign up in exchange for private or one-on-one video chats, exclusive guides, classes, or courses, and merchandise.
Patreon is the most lucrative and promising of all other options. With this online platform, content creators, and artists can easily share their work with "Patrons" or the paying audience. You can choose between having to charge per post or a fixed monthly payment in exchange for exclusive access to content. It's somehow similar to the YouTube Membership program except that you get the upper hand when it comes to pricing.
License Media Content
Finally, if you happen to create video that goes viral online and many people have so much appetite for your content then you can license it for media like online news sites or TV news and media outlets that might have some good use of your content.
Other content creators or brands can also directly reach out to you for rights to use your videos.
A lot of content that has went insanely viral were very simply made like Charlie biting his brother's finger or a cat in a cute costume. These are videos that even the creators did not think would go viral but did so the sky is the limit, really.
Sell Out and Get Paid!
Many content creators are quite adamant about selling out. However, if you don't try anything, you'll not move one inch.
There are different ways or strategies to monetize your own YouTube channel, you just have to decide on what campaigns would work for your brand products and services or paid offers.
Always put a call to action on your videos. If you don't ask, people would forget. S
You can simply put this one, it works like a gem: "If you enjoyed this video, then hit the Like and Subscribe."
You can modify this according to your own style and other paid offers. Add links to your video description to funnel your audience to the revenue part of your content.
By suggesting or placing a call-to-action, your audience would actually respond and do it.
Go ahead and promote your offers on all other platforms like Facebook, Instagram, Twitter, or if you have an Amazon store for your products then link to that too.
Content creators on YouTube would always talk about their vision or creating an impact in the world – and money just follows after all that.
There may be a steep learning curve at first and the competition for visibility on YouTube is very intense. But, YouTube has made millionaires from regular people. Yes, you do not have a popular influencer to earn from YouTube, you just have to strategize and leverage what you already have and bring it out there for the world to devour.
And that's a wrap!
The best loans for you 💸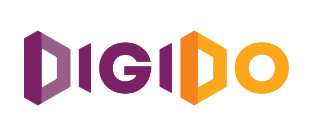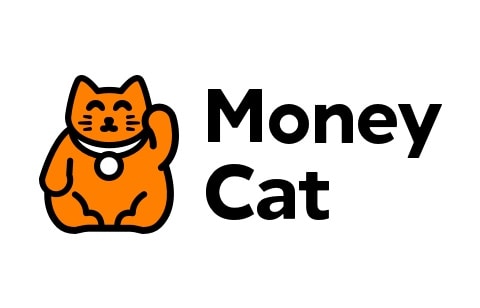 Repayment: Up to 180 days