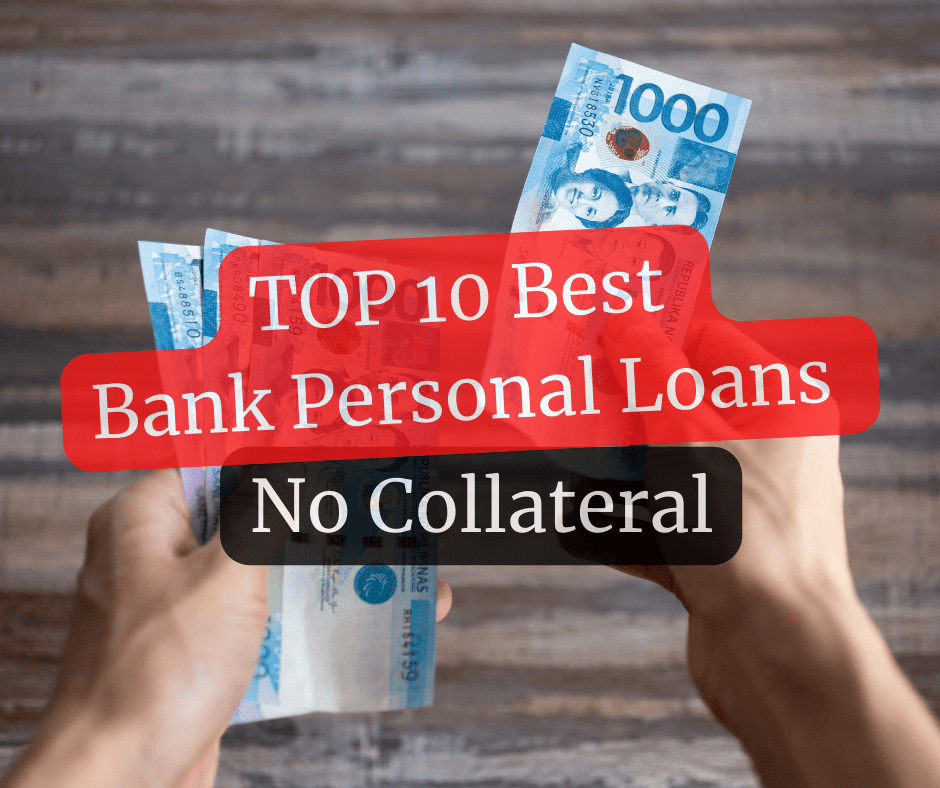 The ability to find the best bank personal loans without collateral is indispensable in the Philippines. You might come across an emergency, and you don't have the funds to respond with. However, most people shy away from getting loans because they fear the risk of collateral.
The good news is – some banks offer unsecured loans or those that don't demand collateral. With the best bank personal loans without collateral required, Filipinos can now borrow money without worrying about losing an asset in case of default.
Security Bank Personal Loan – Best Bank Personal Loans With Fast Approval
The first in our list of best bank personal loans with low interest is Security Bank's SB Personal Loan. The SB Personal Loan lets employed, and self-employed clients borrow at least PHP200,000 and at most PHP2 million. You can use the cash for various purposes, including:
Medical emergencies
School expenses for the kids
Renovation projects in the house
Downpayment for real estate investment
Travel funds
Automobile-related expenses
Security Bank's approval process is fast and convenient. You can use the Loan Calculator on the bank's official website to determine how much you have to pay per month. If you're happy with the results, click Apply Now to proceed. Security Bank will respond within 5 banking days.
The SB Personal Loan is payable on 12-month, 18-month, 24-month and 36-month terms. The loan has a 1.89% add-on rate every month.
Fees and charges include a PHP2,000 processing fee, PHP100 notarial charge for the documents, and documentary stamp taxes equivalent to the loan amount divided by 200 and multiplied by 1.50%. The late payment fee is 3% of the remaining amount payable.
BPI Personal Loans – Best Bank Personal Loans Without Collateral
Like the SB Personal Loan, the BPI Personal Loan has a borrowing cap of PHP2 million. The minimum amount you can borrow is three times your gross monthly income. These best bank personal loans with low interest are available in 12-month, 18-month, 24-month and 36-month terms
You can use the proceeds of best bank personal loans without collateral for personal purposes, like:
Expenses for education
Home repair and renovation
Start a small business
Fix your business' cash flow problems
Pay for travel expenses
BPI maintains an online facility where you can submit your application. The rest of your correspondence with the bank is through electronic mail. After applying on the website, you'll receive an email requesting you to forward the documents needed to evaluate your loan eligibility.
The BPI Personal Loan's fees and rates are more affordable than the SB Personal Loan. The monthly add-on rate is only 1.2%, while the processing fee is only PHP1,500. The loan includes a documentary stamp tax of PHP1.50 per PHP200 value for loans exceeding PHP250,000. However, the late payment fee is higher at 5% of your remaining balance.
BPI uses an auto-debit facility for your monthly installment payments. You have to open a personal account with the bank after loan approval.
Citibank Personal Loan
The Citi Personal Loan by Citibank is distinct for having a faster approval process than the other best bank personal loans without collateral. According to the bank's website, the approval process can be as short as 24 hours after the client sends his application.
The Citi Personal Loan lets you apply for at least PHP100,000 worth of financing. You have options for longer term lengths for repayment. While both the SB Personal and BPI Personal Loans offer up to 36 months, Citibank lets you choose to settle the loan within 5 years.
However, the processing fee is between the two aforementioned Personal Loans at PHP1,750. Documentary stamp tax is also at PHP1.50 per PHP200 of value. If you miss your scheduled payments, you'll have to pay an additional 6% of your total pending balance on top of your monthly installment.
The Citi Personal Loan is open to Filipino and foreign residents who own a credit card, earn at least PHP250,000 yearly before taxes and have Tax Identification Numbers.
You can use the proceeds from your Citi Personal Loan for home improvement, business investment and personal concerns.
RCBC Personal Loan
The Rizal Commercial Banking Corporation brings affordable financing to employed and self-employed individuals through its Personal Loan product. Clients can pay as low as PHP2,000 for a PHP100,000 loan over 3 years.
The RCBC Personal Loan product offers at least PHP50,000 in financing for Filipino residents and residents with dual citizenship. The highest loan amount available is PHP1 million. Clients can choose between 6-month, 12-month, 24-month and 36-month terms for repayment. Interest rates are also very low at 1.3% per month.
Unlike the above best bank personal loans without collateral, interested borrowers can only apply for a loan at any local RCBC branch. However, you can visit the website to use the loan calculator and check how much you will be paying every month for your desired loan amount.
RCBC accepts post-dated checks from other banks, so clients don't have to open an RCBC account to borrow. However, having an RCBC account lets them access the bank's online banking facility to keep track of their loan balances.
UnionBank Quick Loans
UnionBank Quick Loans offers UnionBank clients access to quick cash whenever they need it. The program offers up to PHP1 million in loans and as little as PHP1,000. More importantly, loan approval takes only a few minutes through the UnionBank app.
To apply, clients will need to have an Invite Code sent to them by UnionBank through SMS. After receiving the said code, they will need to log in to their online banking portal or the UnionBank app. Potential borrowers have to prepare the following details to apply:
Active email address
The last 5 digits of their payroll account or ATM
Current mobile contact number
The available loan amount will depend on the account holder's credit score or their monthly salary earnings to their UnionBank account. This detail will appear in the SMS with the invite code. As for processing fees, it would depend on the loan amount as follows:
PHP100 for loans PHP1,000 to PHP1,999
PHP300 for loans between PHP2,000 and PHP4,999
PHP500 if the loan amount is from PHP5,000 to PHP9,999; and
PHP2,000 for loans PHP10,000 and above
All UnionBank Quick Loans are payable for up to 12 months. The bank will automatically deduct the installment from the borrower's UnionBank savings account.
Tonik Quick Loan
One of the newest kids on the block, Tonik provides a very affordable and convenient Quick Loan for Filipinos looking for non-secured financing. To qualify, all you have to do is download the Tonik app to your phone and initiate your application.
Through Tonik's Quick Loans, you can access up to PHP50,000 in microloans payable in installments for up to 24 months. These loans carry a fixed monthly interest rate of 7%, which you can reduce to 5.42% when you link your ATM card with your Tonik app.
Flexibility is one of the Tonik Quick Loan's most distinct features. You can set your own due date to coincide with your payroll dates or a few days later. The app also auto-debits your Tonik bank account on your due date; all you have to do is top up your savings account, and the program will do the rest for you.
Last but not least, Tonik's app is a one-stop-shop for savings and best bank personal loans with fast approval. Once approved, your loan's proceeds will be deposited directly to your Tonik account. You can use the app to pay bills, transfer money, and purchase load. Best of all, the approval process will give you results within just 5 minutes.
EastWest Bank Personal Loan
A recipient of various awards in 2020, the EastWest Bank Personal Loan is only one of the many financial products the bank offers.
With this offering, you can access up to PHP2 million in financing that you can use for several purposes, including travel, shopping, debt reorganization and others. If PHP2 million is too high for you, you can loan PHP25,000 only.
The EastWest Personal Loan features a progressive interest rate that depends on how much you borrow from the bank. For borrowers with credit cards they held for at least 12 months, the rates are as follows:
1.49% for loans payable within 12 months
1.59% for 18-month and 24-month terms
1.69% for loans with 36-month settlement periods
On the other hand, applicants with no credit cards or cards less than 12 months old can expect an interest rate of 1.89% regardless of term length.
The EastWest Bank Personal Loan is available for employed and self-employed Filipinos and foreigners with the requisite documentation. You can apply by downloading the application form from the EastWest Bank website, filling it up and emailing the form together with supporting documents to the designed bank email.
Maybank Personal Loan
An affordable interest rate makes Maybank one of the best bank personal loans without collateral in the Philippines. Unlike most of the entries in this list, the Maybank Personal Loan charges only 1.3% interest!
However, Maybank is a bit picky when it comes to qualifications. First, you have to be a self-employed or employed Filipino. Employees who apply for the personal loan have to prove that they're working for one of the Top 7000 companies in the Philippines. They must also be working for their current employer for at least 2 years and earn at least PHP25,000 per month.
Self-employed individuals must also show registration papers with the Department of Trade and Industry or the Securities and Exchange Commission. The business must be at least three years and have two consecutive years of profits and average monthly revenue of PHP200,000.
Loan amounts can go up to PHP1 million and maximum payment terms of 36 months. Maybank accepts payments from multiple channels, including Gcash, ING Bank, and its proprietary banking app and website. United Coconut Planters Bank branches also accept payments for Maybank loans over-the-counter.
HSBC Personal Loan
Known more for its popular credit card products, the Hong Kong Shanghai Banking Corp. also offers one of the best bank personal loans with low interest rates for eligible Filipinos. The loan provides slightly lower amounts for borrowers; loans are capped at PHP500,000, but clients can apply for at least PHP30,000.
HSBC's Personal Loan also distinguishes itself with a competitive add-on rate of 0.65%. Late penalty fees are affordable at 36% per annum on the account balance, or only 3% per month. Moreover, loans can stretch up to 36 months. If you don't like dealing with lengthy repayments, you can choose to repay the total amount within 6 months or 1 year!
HSBC is an already established financial institution in the Philippines and internationally. It has already set up a network of payment channels for your convenience. Aside from the HSBC Savings Bank EasyPay Machines, you can also pay through the following channels:
Banco de Oro branches
Bank of the Philippine Islands
Automated teller machines for Megalink cardholders
SM Bills Payment
Unionbank
You only need to visit an HSBC bank branch near you to apply. You will also need to claim your loan's proceeds from the unit when approved.
BDO Personal Loan
The last entry in our list of the best bank personal loans with fast approval in the Philippines is the Banco de Oro Unibank Personal Loan. True to its slogan – We Find Ways – BDO has created one of the most competitive personal financing products in the Philippine market.
Let's start off with the add-on rate. The BDO Personal Loan features the lowest add-on rate in this compilation, at only 1.25%. You can choose to repay the loan in 3-month, 6-month, 12-month, 18-month, 24-month and 36-month terms. The minimum borrowing amount is PHP10,000, which you can use for various personal purposes, including events, furniture purchases, home renovation and gadgets.
As with most of the loans in this list, the BDO Personal Loans are offered to Filipino citizens and foreign residents.
Conclusion
Secured loans give banks plenty of assurance, but they also put consumers at a disadvantage. If you run across financial crises that leave you unable to settle your loan, you could lose the asset you pledged as collateral.
Fortunately, the best bank personal loans with fast approval don't require collateral. All you need are evidence of your income sources, and you're good to go. Take a look at the ten examples above and find which ones fit your budget and needs. Make sure to borrow responsibly.
The best loans for you 💸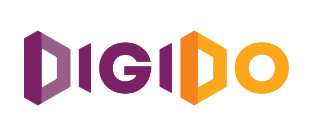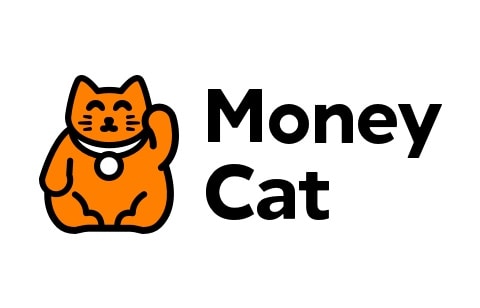 Repayment: Up to 180 days