I have a good news today. Sino ba ang gustong magkaroon ng credit card? Compared to wealthy countries, dito sa Pilipinas hindi po karamihan ang may credit card — kasi, mahirap din magkaroon nito. Kung wala kang banko, it is hard to get one.
Pero it is possible to get a credit line through GCash's GCredit. So, kung wala pa kayong GCash account today! You should get one and get it verified the same day.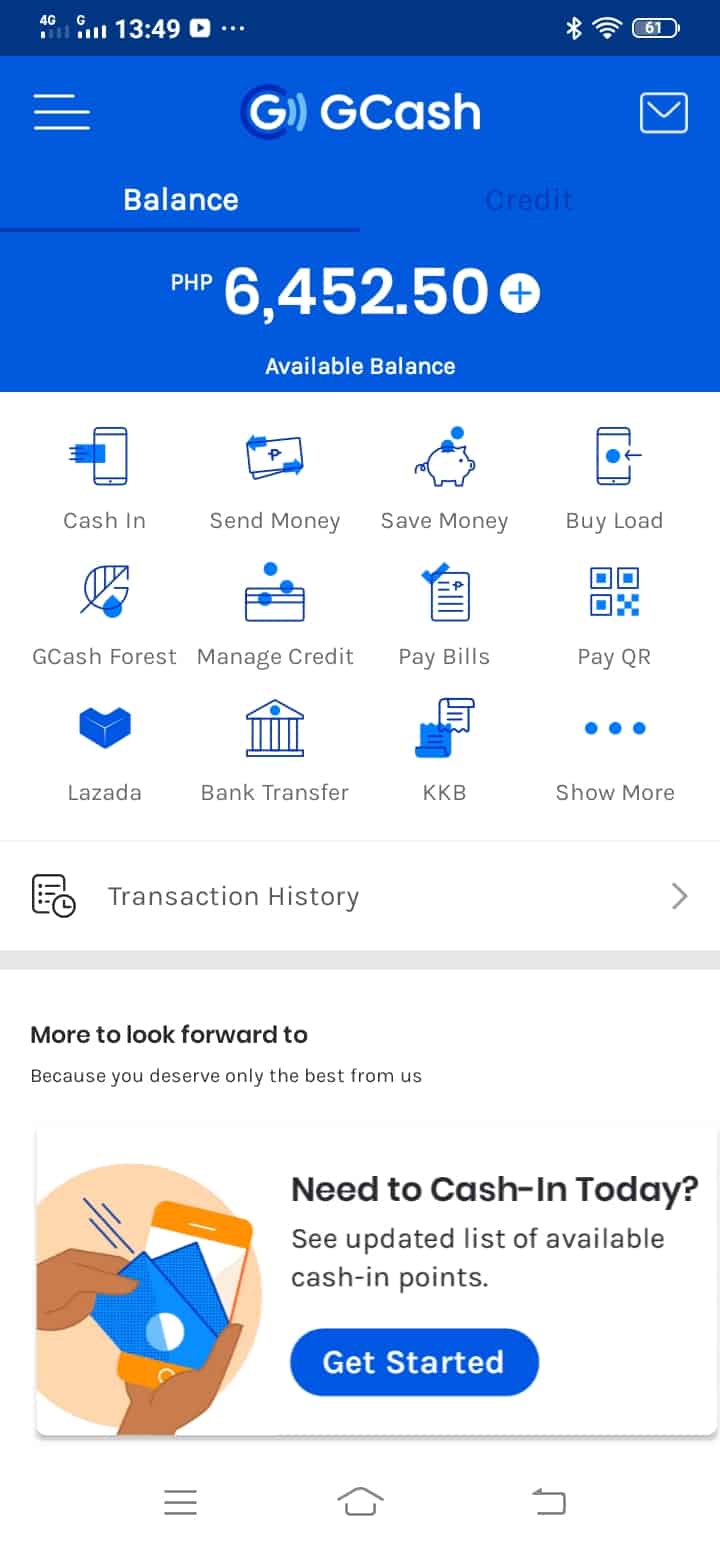 Huwag na pong mag-aksaya ng oras, magbibigay si GCash ng P70.00 worth of freebies if you join now under a referral — here's my referral link https://gcsh.app/r/r5aVf3W
Visit the link above 👆👆👆, download and install GCash! And collect your freebies amounting to P70.00! After that, you can start referring your friends to GCash, and earn P50.00 when someone joins using your link. Your referral should collect their freebies so you'll get P50!
How to qualify for GCredit – Ang Virtual Credit Card?
In order to qualify, dapat po e-verify mo ang iyong GCash account!
And it is very easy to qualify your account. When I registered with GCash, the verification only took less than an hour! Unlike PayMaya, wala nang video call na mangyayari…
Step 1: Take a picture of your valid ID — I used UMID.
Step 2: Take a clear selfie and submit these info to GCash!
Waiting time can't be longer than 1 hour! When you are already verified, GCash limits are being lifted for you, you'll enjoy all benefits that GCash offers for all its verified users!
And, importantly, you are now qualified for a credit line through GCredit. Maximum credit line is up to P30,000!
What is GScore? Why it is important?
GScore is a credit scoring of GCash! It will determine if you are already qualified to open a credit line.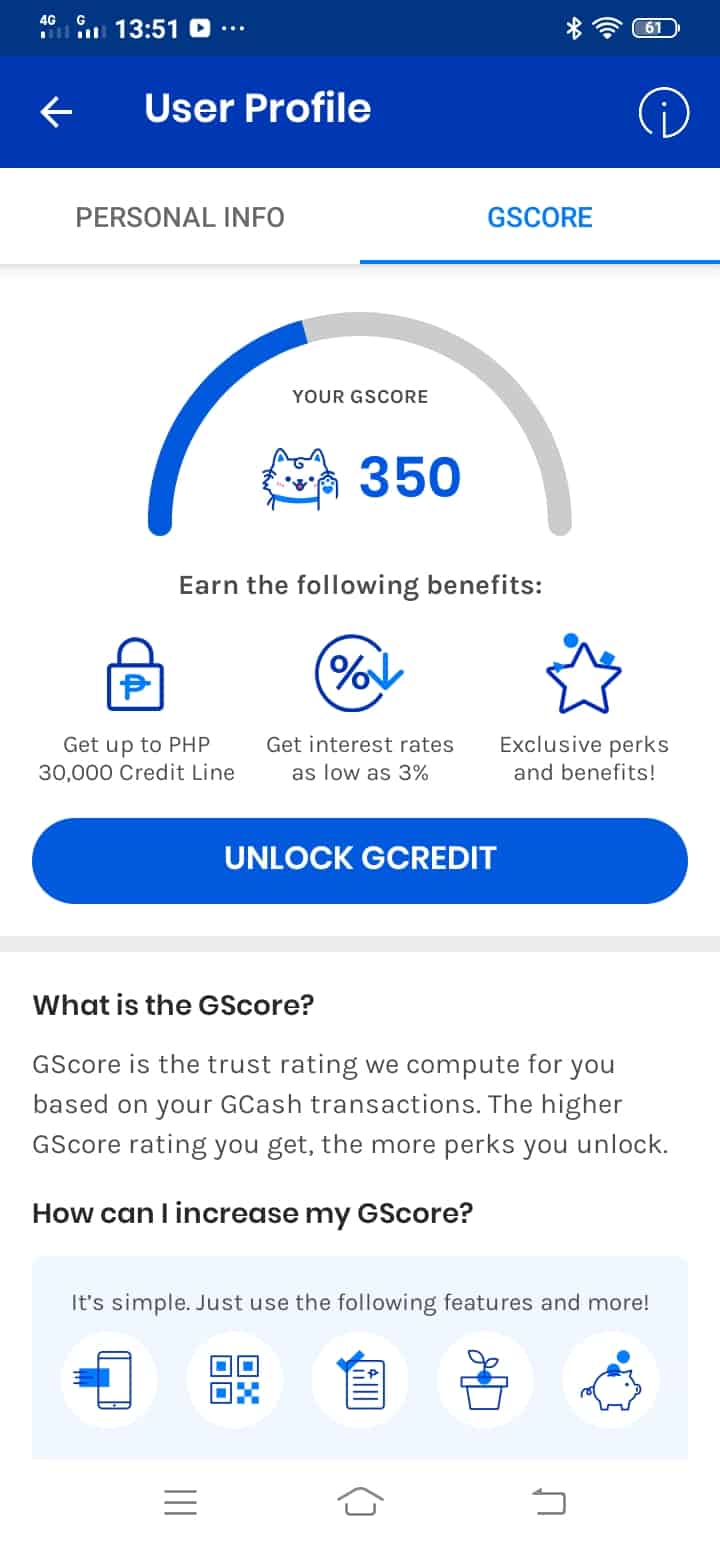 So, all you have to do now is to increase your GScore and how?
It's simple, just use the app every day! Make sure to take a look at all its features, and use them if applicable for you!
Maybe the most common thing that you can do everyday is the "load" feature… Hindi ka naman araw-araw maglo-load, but you can open a loading business using GCash!
Ask your neighbors na naglo-load ka!
Pay bills using GCash!
You can pay your electric bill using GCash! I had tried it, and it is very easy to use to pay my Pru Life UK monthly premium!
Save Money Using GCash with 4.10% Annual Interest!
I started with 5,000 savings! Well, it's a member of PDIC, so secured ang pera natin up to 500,000 at malaki po ang annual interest compared to other banks because you are actually saving at CIMB Bank! Yes, ang Save Money feature ng GCash is actually its partnership with CIMB Bank!
Also read: How to apply for a personal loan at CIMB Bank (Up to 1M)
Good thing, you'll get an automatic account at CIMB Bank by unlocking the "Save Money" feature of GCash or GSave! Great!
So again, the bottom line here is — use GCash everyday or as often as you can to get a higher GScore so you'll unlock GCredit and make it higher up to 30,000 Pesos.
What to do with GCredit?
Kung kulang ang budget, you can use GCredit just like any credit card can do! Use to pay your shopping!
There are thousands of partner stores where you can pay through scanning a QR code!
And take note, you are only opening your smartphone's camera and scan a QR Code! Mas safe, di ba? Especially in times like this that we can't see the enemy (COVID-19 😷😷😷).
Aside from that, you can pay your electric and other bills using GCredit!
In fact, I could pay may Pru Life U.K. monthly premium using GCredit! Bongga! 😍😘😘
Get a GCash account now, signup using this link and collect your P70.00 amount of freebies https://gcsh.app/r/r5aVf3W
The best loans for you 💸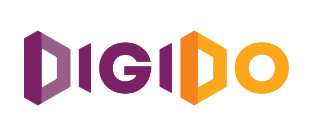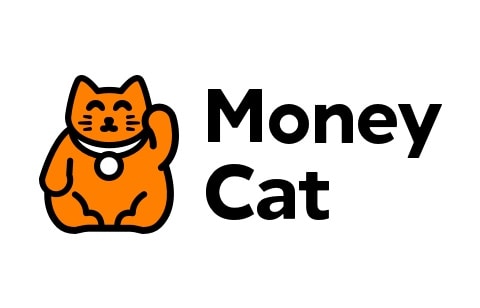 Repayment: Up to 180 days