Do you want to open a bank account, but you don't have time to go to the branch, or are you simply allergic to going to the bank?
Well, I have good news for you.
PayMaya was rebranded to Maya. And Maya is now a full-fledged bank. Maya Bank is supervised by the Bangko Sentral ng Pilipinas. The PDIC also ensures depositors' money at Maya Bank, up to P500,000 per depositor.
Interestingly, Maya Bank gives us an introductory interest promo of 6% per annum until August 31, 2022.
My experience is excellent. I have had a positive experience with Maya App and Maya Savings.
In terms of speed, Maya App remains fast. Although there are mixtures of reviews on its UI, for me, it improves a lot compared to the previous app (the old PayMaya).
Recommended reading: TOP 10 Best Bank Personal Loans without Collateral in the Philippines
I know that many Filipinos still do not have bank accounts nowadays. This initiative to turn the e-wallet into a full-fledged bank will help Filipinos open their first savings account without any hassle.
One valid I and no maintaining balance!
You can download the Maya App at the Google Playstore or the Apple App Store and install it. Create an account just like the old PayMaya. Verify your account using your valid ID.
That's it. And you can activate your Maya Savings to access the power of its digital banking.
Depositing money from your Maya wallet balance to your savings account is seamless. The transfer will happen instantly. Perfect. The transfer has no fee. Withdrawing money from your savings account to your Maya wallet is also fast.
You can transfer money from other digital banks to Maya savings. And you can still enjoy the feature of sending money to your Maya wallet the old way — that is, using your mobile registered number of the Maya app.
Missing features — features that I like that are not yet available on the Maya app.
The Maya app is everything; it's an all-in-one wallet. The features of the old PayMaya are still there — you can purchase a load, pay your bills, buy tickets, shop, purchase insurance, and so much more.
Yet, I would like to see a scheduled deposit on Maya Savings. I guess that's the thing that is missing, one important feature to encourage Filipinos to be consistent on savings.
Overall, I can say that Maya Bank or Maya Savings is a big help to unbanked Filipinos. However, I want them to consider adding the scheduled deposit soon, I am satisfied.
Recommended reading: REVI Credit Review – Can I Pay My REVI Credit Loan on Installment Basis? REVI by CIMB Bank Philippines
Maya App on the Google Playstore
Maya App on the Apple App Store
The best loans for you 💸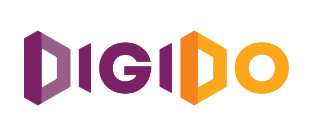 Repayment: Up to 180 days