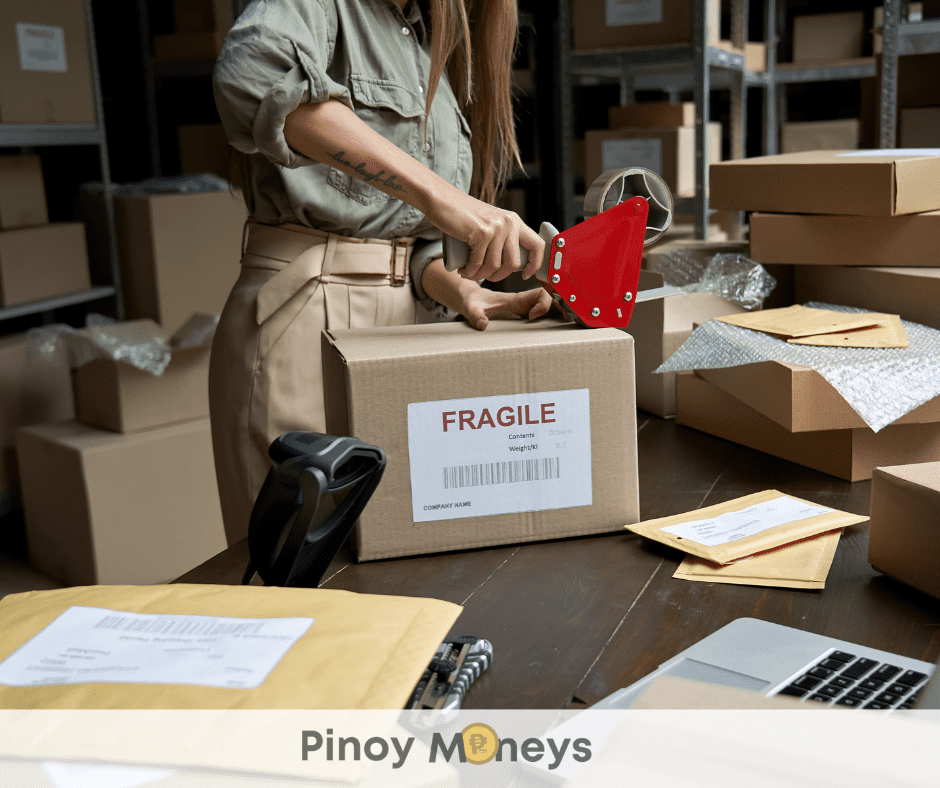 Dropshipping is an excellent source of residual income. You don't even have to leave your job to start a dropshipping company. Everything that needs to be taken care of can be addressed through your mobile phone or computer. In most cases, the entire process is automated and does not require your direct intervention outside of referring customers.
How Is Dropshipping Defined?
Dropshipping is a business model where you earn money by selling other people's products. It resembles being a middleman between a hog grower and the food industry. However, being a drop shipper gives you more products to market to potential buyers. There are hundreds of niches to choose from on a single platform.
You're actually reselling the provider's products for a profit. You pick a product you think will sell like hotcakes, mark the price up, and advertise it to prospective customers. Your next step is to forward these orders to the supplier, who will handle the fulfillment side for you.
Benefits of Dropshipping
Like any good entrepreneur, you will want to know why dropshipping is a good investment opportunity. Let's look at the myriad benefits of this type of enterprise and why it justifies your investment.
No Expenses on Inventory
As mentioned earlier, the supplier handles the shipping and delivery logistics. This means that you don't need to maintain any inventory. However, you can order a few samples if you think they're necessary. Otherwise, you don't have to spend money on warehouse space nor exert effort to set aside space at home for stocks when you engage in dropshipping.
Minimal Capital
Starting a dropshipping business doesn't require a significant initial investment to get off the ground. Signing up for an account at a supplier's platform is free. Selling on social media is free unless you decide to spend money on sponsored ads, which are relatively cheap since you're marketing locally.
You could start an e-commerce profile on Shopify and spend cash on certain features, but the startup costs will not break the bank.
Diversity and Scalability
As a drop shipper, you're not limited to only one product. If you've managed to set your first marketing campaign on autopilot, you can turn your attention to other commodities as well. This is a very effective method of scaling up your business and earning more profits in the long run.
In other words, you can boost your potential income by offering as many products for sale as possible. This is attainable since you don't have to worry about running out of storage space. This way, dropshipping lets you earn from as many orders as you can handle in a single day.
Flexibility
Traditional brick-and-mortar businesses are inflexible. While they enjoy the advantage of a physical presence, they also confine their entrepreneurs to working only in one location during business hours. Being rooted in one area also severely restricts their customer base to those that could access their store.
On the other hand, dropshipping allows the proprietor to work from anywhere. They could manage their business even while on vacation. All they need to ensure is the availability of an Internet connection. Imagine sipping a glass of wine in Boracay while checking your earnings on your laptop.
Aside from that, dropshipping can target virtually all locations in the Philippines. The only limitation is the drop shipper's budget for advertising.
Starting Your Dropshipping Business
As with most business opportunities, laying the foundation and taking the first steps forward are the most challenging parts. If you've resolved to make dropshipping a full-time business, here are some tips to bear in mind.
Pick Your Niche
The first step to starting a dropshipping business in the Philippines is to pick your niche market. As defined by Shopify, a niche is a specific part of a larger market with distinct features and requirements that set it apart from the general market. Customers in this segment have their own preferences, needs, and pain points that your business could target.
The main reason why you should settle for a niche is that it narrows down your competition. Because of its viability, the dropshipping industry is densely populated with enterprising individuals worldwide. Focusing on a specific segment reduces the number of competitors you have to work against.
Build Your Business Plan
A business plan is what you need to guide you through everything your dropshipping enterprise goes through. For instance, you must keep yourself aligned with your strategy while considering growth opportunities. In other words, the business plan defines the direction that you want your project to go, giving you a reference whenever a chance to scale up comes.
Here are a few questions to consider when building your business plan:
How profitable is my niche market?
What are my competitors' marketing strategies, and how can I compete with them?
What do I need for my startup?
How much are my startup costs?
How much do I expect to earn after one year?
There are also free business plan templates that you can download online and use as guides.
Find a Reliable Supplier
Lastly, you must find a reliable supplier to source your products. You must ensure that the platform's terms and conditions are conducive to your business plan and budget. To do that, you must conduct due diligence by thoroughly checking their processes, terms, and conditions.
You must also choose a wholesale platform with a positive reputation amongst its customers and dropshippers. All it takes to unearth testimonials is a Google search and an hour of browsing through reviews.
Supplier Recommendations
There are numerous options for dropshipping suppliers online. We culled together the following choices to help you save time in research.
Alibaba
Alibaba is perfect for dropshippers who are selling and buying products in bulk. It is a business-to-business platform with an extensive catalog of products and an expansive community of suppliers. You just need to search for a particular product you're interested in, and the system will pair you with multiple providers to request quotations from.
Suppliers in Alibaba operate on an MOQ basis, meaning you have to order a minimum quantity. MOQs are generally at 50 to 100 pieces for a start. However, it is to your advantage as an entrepreneur because you get to enjoy discounted prices. Most businesses also outsource their branding and manufacturing to Alibaba sellers as well.
Lazada
Lazada is known more as a retail outlet in the Philippines. Still, most people don't know that the marketplace can function as a dropshipper.
To dropship through Lazada, you must first sign up for a seller account. If you already have a buyer account on Lazada, you can use the same credentials to register as a seller. Lazada will require you to fill up some forms and provide your email address. Once you're on board, your next task is to seek dropshipping companies that integrate with your Lazada seller account.
There are various options, but reviewers agree that Dropify is the best dropshipping company in the Philippines for Lazada. The company's extensive catalog includes shoes, baby products, grocery items, sleep and bath essentials, and household items.
To use Dropify's services, you'll have to pay a monthly subscription fee between PHP6,500 and PHP8,000. This subscription fee includes your store creation in Lazada and the logistics of processing orders.
AliExpress
AliExpress is a retail unit under the Alibaba Group banner. Like AliExpress, it allows Filipinos to purchase high-quality items from Chinese suppliers. Businessmen in the Philippines can also source products from AliExpress to sell on their e-commerce websites or through their seller accounts on sites like Lazada and Shopee.
Like Alibaba, AliExpress has a comprehensive product catalog. Its top sellers are cases for various models of smartphones, including Apple's iPhone products from Apple. However, you can also find motorcycle brake pads, spare parts, and accessories on the website. You can pick any niche you want, and you're guaranteed to find the products you want to sell on AliExpress.
Final Thoughts About Dropshipping in the Philippines
The Internet has given us the technology to quickly start a dropshipping business in the Philippines. For instance, you have the tools to integrate supplier platforms and your e-commerce account and automate the ordering process. You can also link the necessary payment portals for your seller accounts.
Of course, starting a business is only the first part of the process. Once the foundations are laid, you'll need to focus on generating income for your dropshipping enterprise. In other words, you must formulate compelling marketing campaigns that convert traffic into hard sales. You will need to hire a copywriter or take a free course online.
You should also learn to study trends and analytics. E-commerce sites offer those tools for free. Reading the data in your dashboard's insights will help you understand customer behavior. This information is essential when planning future marketing campaigns. It also lets you know which products are not seeing enough traffic or sales so you can decide whether to discontinue or to create new advertising for them.
Creativity is also a trait you should start cultivating if you are interested in starting any business, not just dropshipping. The key to beating your competitors is to go around the pitfalls they encounter when serving their customers. Any customer pain points you unearth when doing competitor research is an opportunity for you to exploit and requires a creative approach.
Lastly, patience is a virtue. Don't get discouraged if you don't see huge sales right away. It takes time before you can build a customer base. If you feel disheartened, divert yourself by studying your analytics and trying to determine how you can improve your sales performance.
Dropshipping is an ideal business for Filipinos looking for a source of residual income. However, its potential can only be realized when the entrepreneur conducts due diligence, actively monitors his business' performance and takes action whenever necessary.
When done right, dropshipping can be the key to every Filipino's dream of financial independence.
The best loans for you 💸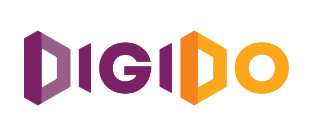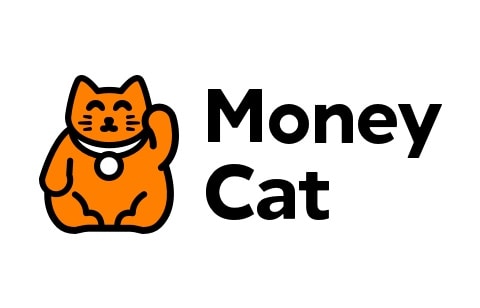 Repayment: Up to 180 days