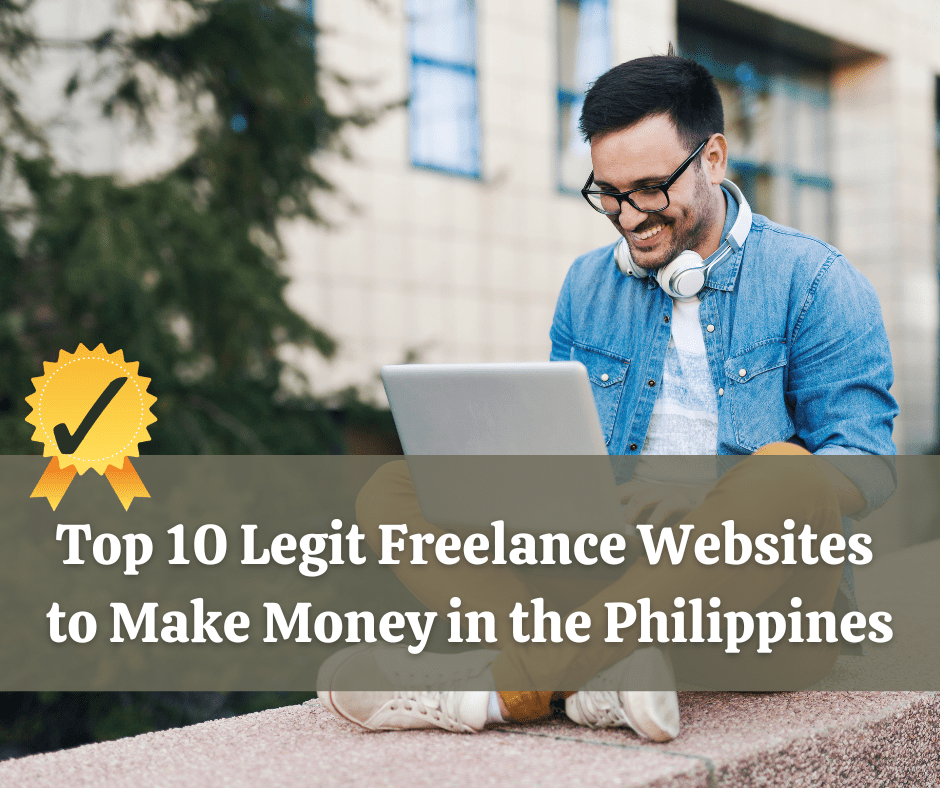 Thanks to the Internet, Filipinos looking for an additional source of income can find these easily online. With freelancing websites, Filipinos can find part-time jobs they can work on in their free time to earn extra revenue. The best part is that they can scale up a freelancing gig, so it becomes a source of residual income in the future!
Benefits of Freelancing
Freelancing as a concept means working without a fixed employment contract. One of its benefits is that you can choose to work for more than one client as long as you can manage your time right. Doing so maximizes your potential income. You can also be flexible with your earnings; if you don't want to work too hard in one month, you can choose to take a break until you're ready to take on additional projects.
Your paycheck is not the only aspect you can be flexible with as a freelancer. If you've always chafed at a strict 9-to-5 regimented schedule, you'll love the ability to work whenever you desire. This capability will help you attain a work-life balance and avoid stress. You can even take your work wherever you go if you can secure a laptop and a strong Internet connection.
Freelancing also presents an opportunity to start a business. You can find multiple projects and outsource them to people with similar skills as you. You can focus on managing the tasks by hiring more people instead of working on them yourself. This setup will multiply your earnings exponentially.
Where Can You Find Freelance Clients?
Freelancing has become prevalent, with statistics saying that 31.4% of the world's working population are employed as independent contractors. With the Internet reaching more areas in the Philippines, the gig worker population in this country will grow even further in the future.
If you've always wanted to try freelancing, now is the time to start acting on your plans. You may feel like you have plenty of competition today. Still, that number will significantly increase if you wait further before starting your freelancing journey.
Your first step is to sign up for a legitimate freelancing website. Remember that the rising number of freelancers worldwide, not just in the Philippines, make the industry a target for scammers. You must be careful where you source your clients, or you could end up unpaid for your hard work.
Below are 10 legit websites you could find freelancing contracts to work on.
Upwork
Upwork emerged from a merger between top freelancing websites oDesk and eLance. If you're familiar with oDesk, you'll find the interface familiar when you go back to Upwork. You'll find the competition on the website even fiercer than before!
There are many jobs available on the website and an equally numerous community of employers. You can bid on all sorts of projects, and all budget ranges since large companies and small businesses are on the marketplace looking for independent contractors. You can even pick between hourly and project-based compensation.
One drawback to Upwork is that you have to build your reputation from scratch. This means that you might have to bid lower than your desired rate. However, after successfully concluding several projects, you'd have built enough background to raise your asking price.
Fiverr
This website's name comes from a facet of its history where people could only charge a $5 basic rate for their services. Fiverr has since evolved to allow its freelancer community to pick their own prices for their service packages.
Unlike Upwork, Fivver is solely a project-based platform. It also has an escrow feature that lets clients pay the website upfront for the task that they've assigned to the freelancer. The website will release the payments once the client approves the final output. This arrangement protects both the employer and the freelancer from fraud.
Marketing yourself on Fivver requires some creativity on your part. One effective method that experienced freelancers use is to offer lower-priced packages to attract new clients to whom they could offer upgrades.
PeoplePerHour
UK-based PeoplePerHour employs an innovative system that eliminates the guesswork for freelancers and clients. The process taps the abilities of artificial intelligence to link prospective employers with talents based on specific criteria.
Most potential employers registered to PeoplePerHour are small business entrepreneurs looking to fill their rosters with independent contractors. This means that obtaining a gig through PeoplePerHour presents freelancers like you with an opportunity to work on a long-term project. That's because these clients may want to scale up their operations in the future.
Like Fivver, the platform has a built-in payments portal for seamless transactions between freelancer and customer.
99Designs
As its name suggests, 99Designs is a freelancing platform dedicated to independent graphic designers. It provides a means for businesses who need some images done but don't want to establish an in-house graphic design team yet.
While most of the outputs associated with 99Designs are commercial branding like logos, the website also caters to other art forms. Aside from graphic designers, other freelancers on the platform include website designers, mural artists, book cover creators, and others.
99Designs allows you to set up your profile and specify a skill level, which is handy if you want to avoid projects that you think are beyond your abilities to address. You can modify this setting later to scale up your ranking and find more lucrative projects.
Toptal
Toptal claims to be the cream of the crop. The company boasts of fielding only the top 3% of the world's freelancing talents to its clients. It's a niche on its own, but it's worth trying, especially when you've already built a considerable skill-set worth a high rank in the corporate world.
However, you must be mentally prepared because Toptal has a very stringent recruitment process. You'd also want your portfolio ready to prove your worth to prospective clients, including A-list companies like Airbnb and Shopify.
All in all, it is an uphill battle to join the ranks of freelancers working for Toptal. However, the opportunity to work with big market names and put a feather on your cap is too good to pass.
LinkedIn
LinkedIn is not just a place for professionals to build their social media profiles. It is also a place for one to network and find projects, whether full-time or project-based. These days, you must have a LinkedIn account actively maintained because that's where some unexpected opportunities could arise.
LinkedIn's most beneficial feature for freelancers is the ProFinder. The functionality lets companies on the social media platform search for talent that fit their requirements for short-term or long-term employment. Therefore, it is imperative that you, as a freelancer, must build an updated and accurate profile on LinkedIn to raise your chances of employment.
It doesn't take much to maintain a LinkedIn profile. Once you've filled up your employment history and personal background, all you have to do is just log in each day and share a post or two. It's also an excellent venue to prove your expertise in your chosen industry.
We Work Remotely
We Work Remotely stands out from other freelancing websites by requiring potential clients to have a $299 budget before they can list their job openings on the platform. Lowballing is an unfortunate experience, especially among Filipino freelancers, but the website's floor on client spending removes any possibility of that.
Just like Toptal, We Work Remotely boasts an impressive portfolio of clients. Google, Amazon, and InVision have posted job opportunities on the website in the past. There's no doubt about the website's legitimacy.
Another benefit of seeking work at We Work Remotely is that you don't need to sign up for an account. You only need to visit the website, search for job postings, and click the link on any listing you're interested in to apply.
Behance
Behance is more of a venue for creatives to post their portfolio rather than a job-oriented platform. However, it does include a Jobs section where you can find prospective employers or clients. It's not as numerous as 99Designs or Upwork. However, Behance closely vets its posters to ensure that job postings are to the members' benefit and avoid scams.
Suppose you're a graphic designer or a Photographer. In that case, you should take the opportunity to post your best work samples on Behance. There are cases where a client will contact you directly to offer you a job upon viewing your portfolio.
Aside from potential jobs, Behance is a great place to get to know other artists. While you're naturally competitors, establishing a network with other skilled workers like you can lead to referrals in the future.
Guru
Guru is a throwback to the early days of freelancing when everything was simple, but it also addresses the pitfalls of those times. What you get is a secure, cost-effective, and fair website for freelancers and prospective clients.
The platform employs a built-in verification system that identifies freelancers according to their experience level, feedback scores, and real-time transactions within the site. The data built by this program serve as criteria for the hiring process to ensure that employers find the ideal independent contractors for their projects.
Guru caters to a wide range of freelancers. You can find jobs for web developers, Python programmers, web content writers, graphic designers, human resource specialists, and even legal experts.
Freelancer.com
Lastly, Freelancer.com, like Upwork, is one of the oldest platforms offering independent contracting jobs for people around the globe. Its website's main page even lists names like Deloitte, Facebook, Amazon, Airbus, and even NASA as some of its job posters.
Although there are many alternative freelancing platforms, Freelancer remains one of the most populated, with more than 50 million contractors from multiple countries signed up for the service.
Bidding is central to the platform's functioning. To succeed in Freelancer.com, you must learn how to properly select projects and bid for the contract. There is considerable competition, but you can stand out with innovative marketing and a solid portfolio.
Give Freelancing a Try!
Leaving a full-time job in the Philippines entails considerable sacrifice and risk. At the start, you won't enjoy a fixed paycheck as a freelancer. You can hedge yourself by first freelancing part-time before you decide to pursue it for good. You can try to build as many clients as you can handle and, when ready, leave the corporate world and go full-time freelance!
The best loans for you 💸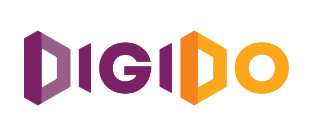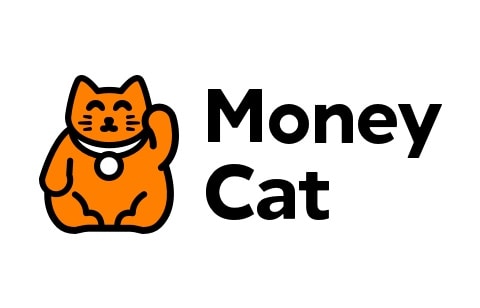 Repayment: Up to 180 days