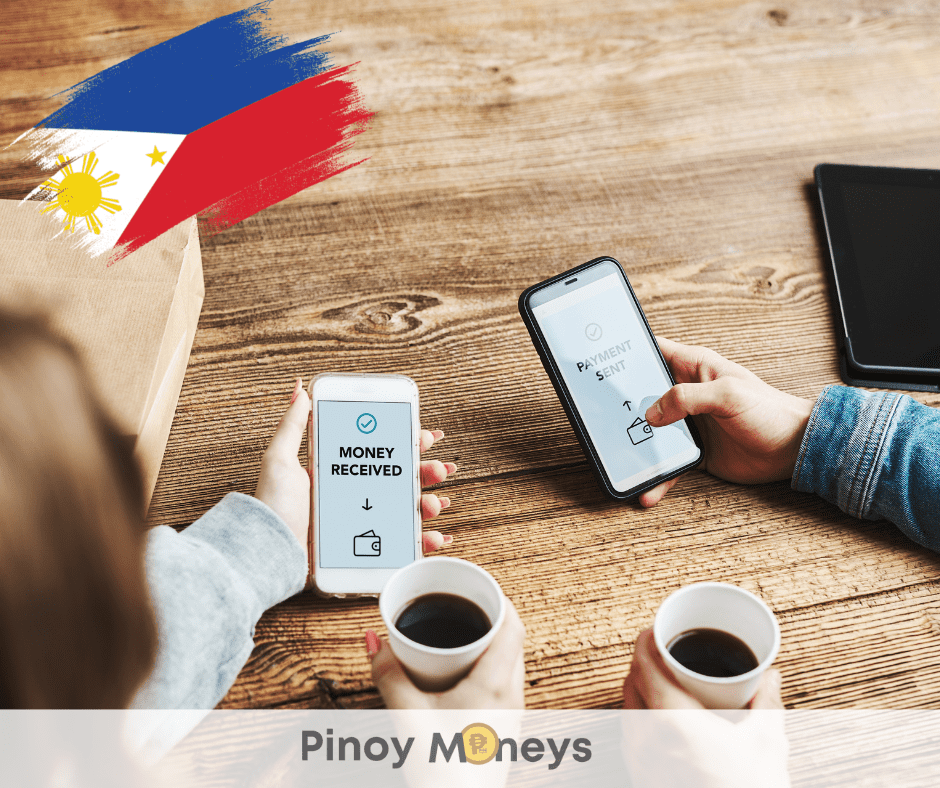 The mobile phone is very ubiquitous here in the Philippines. Nearly everyone has a smartphone. It's evolved from being a luxury to a necessity. For instance, the strict lockdowns at the start of the pandemic highlighted how crucial smartphone technology is for business, education, and communication.
Don't take your smartphone for granted. This handy device can actually earn you a considerable amount of income if you know what to do. You can take it anywhere, making it possible to make money while on vacation somewhere. For instance, you can enjoy surfing in Siargao while managing your business through your smartphone.
In other words, your Android or iOS phone may be your ticket to that perfect work-life balance and financial freedom! Let's learn about the possible ways of making money using your smartphone.
Idea #1 – Prepaid Load
The prepaid loading business is the first thing that comes to mind when people think about income sources using a smartphone. Selling prepaid credits has already been a cash cow for roughly 20 years. Still, it remains an ideal residual revenue for many people today.
The basic setup requires a phone, a retailer SIM and a wallet retailer. The retailer SIM contains the features necessary for selling load, which you can access through the SIM card menu. You may need multiple SIM cards to sell load for the three telecom providers: DITO, Globe, and Smart.
To earn money, you simply need to advertise your e-loading business to attract buyers. You receive a commission from every load package that you sell. For instance, selling a regular load worth PHP50 deducts only PHP47.50 from your balance, earning you PHP2.50 from that transaction.
You can also sell load using digital wallets like Coins.PH, GCash, and Paymaya. Some online banking applications also allow you to buy credits at a discount. The arrangement is the same as a retailer account, but you will need only an Internet or data connection.
Idea #2 – Online Selling
Despite the fierce competition in the market, online selling is still a lucrative business concept for smartphone owners. There will always be somebody looking for something. If you position yourself right, you'll be the one to answer and earn income from that constant demand. You'd also need to select the right products to sell as well.
There are various avenues to sell online. Facebook Marketplace is an ideal place to start. It allows you to focus on your local area. One advantage is that you don't have to invest much capital. You can buy items from supplier websites like Alibaba, AliExpress, or Lazada and have them delivered to your home. If someone orders from you, you can use apps like Lalamove, Grab, and Maxim for logistics.
You can take your selling one step further by targeting the entire country. All you need to do is sign up for e-commerce websites like Lazada or Shopee and sell your products there. The company will handle the delivery and payment processing for you. You just need to keep track of orders and pack them on time.
There's no floor or ceiling amount for capital in online selling. You can start selling no matter how small or big your initial budget is.
Idea #3 – Mobile Gaming
You may find a person's claims that he earned money just playing mobile games too good to be true. However, there are legit methods to make a living out of playing games on your smartphone, and most of them are possible without capital.
Mobile Legends: Bang Bang is a great example. Many players have converted their passion for playing the MOBA game into an income source. There are many ways that you can earn money from playing the game, which fans passionately call "ML."
The most common method is to grow the account from scratch until it is powerful enough to be sold. You'll have to invest time and effort to improve the account's statistics and rankings. Once the account reaches a certain level, you can sell it to other players. You can repeat the process again if you want to earn more money.
Yet another way to turn ML into a revenue source is to start YouTube and Facebook channels. You can earn money from ads and possible sponsorships if you build enough viewership for your YouTube ML videos. On the other hand, you can receive Stars for your Facebook videos and receive payouts each month.
Idea #4 – Gcash Pera Outlet (PO)
Gcash has fully integrated itself into the life of the average Juan. Filipinos now recognize the need for a cashless alternative that eliminates the hassles and risks of carrying money daily. Gcash also provides means to conveniently settle their bills: its bill payment feature ensures timely payments and removes the need to fall in line.
COVID-19 has compelled Gcash to provide users with the means to cash in and out of their accounts. They can now go to remittance centers like Palawan Pawnshop and Cebuana Lhuillier, as well as over-the-counter partners like ECPay, Robinson's, and SM Supermarkets.
Gcash also created the Gcash PO program, bringing cash in and out services closer to the neighborhood. If you have a sari-sari store registered with the Bureau of Internal Services or your barangay, you can apply to become a Gcash Pera Outlet. You can now provide cash in and cash out services to your neighbors with Gcash accounts.
Idea #5 – Vlogging
Smartphone technology has advanced enough these days to compete with cameras in image quality. These advancements now allow you to use your mobile device to record videos and start a Vlog channel on YouTube and Facebook.
Vlog is a portmanteau of "video" and "blog." It's basically blogging but with video content instead of a WordPress post. Many prefer watching videos instead of reading text when researching specific topics. For instance, a motorcycle mechanic will choose a video tutorial on changing the brake shoe for a Yamaha Mio i125 rather than read a lengthy article. For these people, videos save them time learning something they're interested in.
To succeed as a vlogger, you must select a topic with plenty of viewership so you can attract organic traffic. You can use YouTube's analytic tools to research which topics you're interested in are also trending on the video hosting site. Once you've zeroed in on your niche, you'll need to create a content plan and produce videos according to that framework.
Idea #6 – GInvest
As implied earlier, GCash is a complete platform for your financial needs. It is mainly used to send and receive cash, pay bills or buy load. However, you'll find various other solutions in GCash that can help you establish a source of residual income. One of these solutions is GInvest.
GInvest is a sub-platform that lets you invest money on multiple funds. You can think of it as a mutual fund hosted on the GCash app. There are various funds to choose, most of them offered by the company ATRAM. The Bank of the Philippine Islands (BPI) also has two unit investment trust funds in the GInvest menu. You can buy shares in the UITFs with just PHP50.
If you are looking for options with higher returns than savings accounts, give GInvest a try. Make sure to study each fund before you put in money. You should also develop a long-term mindset when investing in any financial vehicle, not just GInvest.
Idea #7 – Stock and Forex Trading
Stock and forex trading offer significant profits in exchange for their risk. Apps let you open an account with legitimate financial brokers through your mobile device. These apps allow you to enter the world of stock and foreign exchange trading.
You can start trading with just PHP1,000. However, experts advise investing at least PHP5,000 because it is the amount that has the lowest broker fees. Broker fees can cut your potential profits, making it challenging to recoup your investment and earn residual income.
There are two ways to trade and earn money. Most traders like to engage in short-term trading. In this model, they invest in a stock or a currency pair for only a short time. When the price has gone up, and they're happy with the growth, they sell their holdings to realize their profits.
On the other hand, some traders park their money on a stock or a currency pair for a minimum of two years. The investment will suffer some highs and lows, but the goal is to earn from accumulated growth after many years.
Idea #8 – Become a TNVS Operator
Do you use applications like Grab, Lalamove, or Maxim? If you're tired of your regular job and want something more adventurous, you can use your mobile device to sign up for these TNVS services. As a TNVS operator, you can earn money by driving your vehicle for your customers.
Of course, becoming a TNVS operator takes more than just signing up for the app. You have to fill up some paperwork with the company. For companies like Angkas, you'd have to undergo rider training to ensure you're safely conveying your passengers from pickup point to destination. In any case, these prerequisites don't take too long to accomplish. You'll be up and running within 30 days of starting your application.
The beauty of being a TNVS operator is that you control your income. You can choose to work less on certain days as you take a rest and catch up the next day. TNVS operators also have the freedom of selecting the trips that they accept. Some like to get booking of a short distance, while others prefer only the higher-paying long-distance rides.
Idea #9 – Broadcast on Kumu
Kumu is the Philippines' first home-grown social media platform. It also happens to be a perfect revenue-generating venture for many Filipinos. You can also earn money as a broadcaster on Kumu using just your smartphone's camera and your own creativity.
Like your YouTube channel, your Kumu broadcast account lets you create live content on various topics. Popular niches are music, cooking, and social commentary. You can showcase your talents through your Kumu channel if you have a knack for singing. You can comment on current events and topics if you're uncomfortable with belting out the notes.
The sky is the limit. Your only concern is keeping your content wholesome. This means avoiding sensitive topics, images, and footage.
Kumu has its own in-app currency, the diamond. If your viewers like your show, they can give you diamonds as a sign of appreciation. You can exchange your diamonds for cash when you've reached a specific threshold.
Aside from receiving Diamonds, you can earn real cash right away by joining quiz shows and contests on Kumu.
Idea #10 – Freelancing
Lastly, you can pursue freelancing with just your mobile device. It is a common misconception that you need a laptop or a personal computer to become a freelancer and that using a smartphone is frowned upon by clients. You can use your phone to work on your freelancing tasks as long as you're comfortable.
All you need to do to start is to install the mobile apps of websites like Upwork so you can find jobs on the go. You can take on as many projects as possible with your limited time during the day. Many opportunities are available online, like content writing, virtual assistance, and inbound customer service.
The best thing is – You can take your job anywhere with an Internet connection when you freelance.
Conclusion
The mobile device is one of the most beneficial technological innovations of the 20th and 21st centuries. Not only does a smartphone help us communicate with friends and colleagues, but it also allows us to establish a passive income source. After all, earning a side hustle is vital in the Philippines because of the current economic recession.
It's time to look beyond what you regularly use your mobile device for. It's time to start thinking about how you can monetize your mobile device to attain financial freedom and independence.
The best loans for you 💸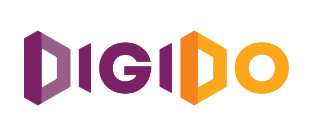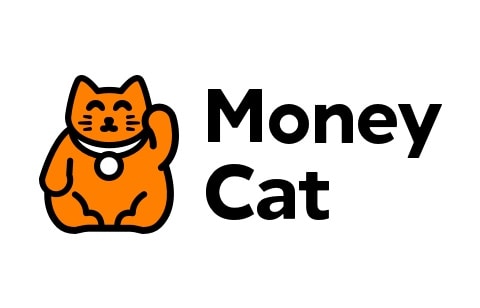 Repayment: Up to 180 days