Our previous article about Online Loans Pilipinas informed you how easy it was to apply for a loan online. Unlike most loans that need their apps to be downloaded and access your contacts list, Online Loans Pilipinas relieves you from all the hassle and worries. If you were encouraged to try taking a loan from Online Loans Pilipinas, how was your experience? Please do share with us if you encountered any difficulties. Let us know if there were any discrepancies with the information we shared. It will also help others learn more about what to expect when they have decided to try Online Loans Pilipinas.
For those who have tried to apply for a loan and are probably thinking of reloaning after full payment, this article should help you feel more comfortable doing so. Loan disbursement, either through a bank or e-wallet, only takes about 10 minutes. You will feel like a thorn pulled out of your chest since this best online loan app can be your gateway to acquire the amount that you direly need immediately.
Are You Planning To Reloan?
Before I explain how fast and easy it is to apply for a reloan, I would like to remind you of a few things.
Make sure that you have paid your loan in time. Online Loans Pilipinas will not approve any loan application unless paid in full.
Since your first loan is interest-free, this would be easier for you to pay your loan without having to worry about paying an additional amount. Only Online Loans Pilipinas offers this!
As mentioned in the previous article about the Best Online Loans App in the Philippines, you need to be responsible for managing your finances. You should not take a loan with the intent of merely using it to pay for another loan, to finance your gambling, to splurge on unimportant things, or to loan on behalf of someone else. Make it a habit to think and rethink before deciding on whatever aspect in life. That includes the intent of applying for a loan.
You may need more resources to fund particular needs. And an ordinary Juan would likely resort to loaning from members of the family or friends. It is unfortunate, however, that not everyone you seek help from has extra money to spare for your needs. Hence, these loan apps have become available to people.
Previously, only banks and other financial institutions could provide the help needed by someone who may require additional cash, whether they needed to pay tuition fees or bills. But now, it has become more convenient for every Juan to seek a loan using the loans app. To make it clear, the bank may charge a much lesser interest compared to these loans app. However, getting a loan from banks can be challenging since they must submit documents to be sure that the loaner can pay them back. And since most ordinary Juans cannot produce these documents, these loans app have been their go-to savior in their times of need.
Online Loans Pilipinas offer an interest-free loan on your first loan. But for, the succeeding loans may ask as much as 48%. There are two payment terms – 15 days and 30 days.
What Makes Online Loans Pilipinas the Best Loans App in the Philippines?
So, let's say you have finally paid your initial loan. And you decided to take a reloan because you think that you still need to have additional funds to pay for something urgent or essential. Don't try to apply for a loan as soon as you have paid back your first loan. You are unlikely to be approved. Allow some time before reapplying a reloan.
You don't need to specify the amount that you need as Online Loans Pilipinas will be the one who would offer you how much you can reload. I think it is a safe way for how Online Loans Pilipinas can manage their resources and allow the loaner to have more control with the money. A financing institution also has its limits. Even if their capital is 1 million Pesos, they will not lend it to just one person. They will need to distribute the amount to ensure that they have enough. If you think about it, a person who loans would not be tempted to borrow more money which he may use unnecessarily.
Just imagine if one is allowed to loan with an unlimited amount, that person might think of misusing it. For example, you only need Php5,000.00, but since you can still borrow up to Php10,000, you might think of using the rest of the money for something that is not important. Remember that the bigger the money that you loan, the interest increases, as well. The main reason that you are applying for a loan is to relieve yourself from having to worry where to find the money to pay for your needs. But with a huge amount of loan, this may not be a wise move. Only loan the amount that you truly need.
Payment for your loan has also been made easier as you can pay through Gcash. Payments are posted in real-time. So, you are assured that Online Loans Pilipinas receives your payment immediately.
Steps On How You Can Pay Your Loan
Upon logging into your GCash account, the dashboard displays a wide selection. Click the "Bills."
After clicking, search for "Loans."
When directed, type in the search box for "Dragon Loans."
Provide the following details:
Amount
Reference number
Contact number
Email address
Click "Next," which will direct you to another page where you need to check if all the details you provided are correct.
If all details are correct, then click "Submit." If not, you may go back to the previous page to correct the details.
Online Loans Pilipinas will send a confirmation email of your payment.
Are You Planning To Reloan?
You might be thinking of taking another loan. Be reminded that loans are not for free. There is a need to pay for the interest above the principal amount. Remember that the total amount of money you will need to repay the loan depends on the interest rate. Add to that the additional charges should you fail to pay by the end of the term.
If you have fully paid your previous loan and plan to reloan, all you need to do is to go to their website and click on the tab that says "REPEAT LOAN". It will direct you to a page requiring you to type your mobile number. Online Loans Pilipinas will send you a one-time pin (OTP) to your mobile number, which you need to encode. As soon as you have entered the details, click "SUBMIT". The next page will inform you that your loan limit has been upgraded. The loanable amount is upon the discretion of Online Loans Pilipinas, in which you have an option to pay either in 15 days or 30 days.
Sample Computation
For example, the amount you have loaned is Php3,000. The full amount will be transferred to your chosen disbursement channel in less than 10 minutes. Opting to pay back in 30 days incurs a 45% interest.
Php3,000 (Loaned amount)
x 45% (30-day term)
Php 1,450.00
Referring to the above computation, you need to pay in 30 days, which will be Php 4,350.00. If you compare it with having to loan using other means, loaning from Online Loans Pilipinas has a higher interest rate. But, this is due to the ease of applying for a loan without needing to submit many requirements. Remember that all it takes is to provide one government-issued ID, and you can expect to receive your loan in 10 minutes!
Breakdown of Interest
Online Loans Pilipinas are charging a higher interest rate than other online loan apps. However, when loaning from them, you will receive the loaned amount in full, unlike other online loan apps, which will deduct the charges upfront.
Interest Rate 15%
Prolongation Fee 28%
Late Payment 5%
Total Charges 48%
Typically, the Prolongation Fee and Late payment fee are only added if you fail to send payment after 30 days. But with Online Loans Pilipinas, they have included these charges with interest. All these charges will be explained before proceeding with the reloan. Other online loan apps will deduct the charges upfront and only have a 7-15 days term. But with Online Loans Pilipinas, you have the option to pay up to 30 days.
Consider the amount of Php3,000 as the amount you loaned with an interest of Php1,350.00. You only need to set aside Php145.00 a day to fulfill your obligation of paying back your loan after 30 days! Not bad, right?
Php 4,350.00 Payable amount/ 30 days = Php145.00/day
It can be beneficial for small business owners who earn every day. With that minimal amount to save the day, they are sure that they can pay their loan on time.
A Word of Advice
Let it be clear that we are not encouraging everyone to take a loan. It is still wise to live within our means. But we understand that uncertain events are bound to happen, and taking a loan may be the only option. It is to be stressed that taking a loan incurs responsibility. Only take up a loan if you direly need it and if you have the means to pay it back. It has been detailed in the previous post that you should only take up a loan to pay for something essential and should not be utilized as capital for gambling or for unwisely spending on insignificant things. Taking up a small loan can be of enormous help if you need it for an existing business since you can pay back the loan.
Be responsible for paying your loan on time. Remember that apart from the interest you need to pay after the term of your loan, you will surely need to pay more if you fail to pay on time. You want to take a loan to ease the burden off your shoulders and not to add more problems. Hence, it is wise to always plan well on how you spend your money to avoid having to end up in debt.
The best loans for you 💸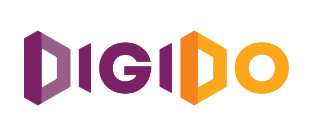 Repayment: Up to 180 days