The pandemic has forced so many people to become unemployed. The struggle is mainly due to the closure of some countrywide businesses. Although some business owners were hesitant to take this step, it was a choice that they had to make, even with a heavy heart. The ordinary "Juans" suffered tremendously from this fall. Although this was the negative impact brought about by the pandemic, this also became the means for other more relevant businesses to blossom.
Filipinos are well-known for their resilience. Although there are many affluent families in the Philippines, the majority of Filipinos live dependently on their paycheck. But since having the means to sustain the family's needs has become the primary problem, our "madiskarteng Juan" took the initiative to start a small business. Small businesses have become rampant- from putting up a store at home and selling them to their neighbors to selling them online through popular social media sites such as Facebook and Instagram.
How can Juan have the resources to start a business in mind? For those with the means, creating their own business was not difficult. They face challenges knowing exactly which product to sell and how people would know about their products. For those who barely have any savings, it is impossible to loan from someone you know who is also finding it difficult to put food on their table. Applying for a bank loan is impossible since the bank would need collateral, which an ordinary Juan does not have. It's a blessing that different loan apps are available as they felt the need of the Filipinos to start anew.
The emergence of these online loans tremendously lifted the spirits of so many – just in time when they had almost lost hope. Since loaning from a bank was impossible because of its long list of requirements and in, which an ordinary Juan cannot provide, online loans promise less hassle and instant approval.
Benefits of Choosing Online Loans Pilipinas
Online Loans Pilipinas is one of the best online loans app in the Philippines. Check out what gives Online Loans Pilipinas the edge over its competitors.
There is no need to download the app to start applying for a loan. All you have to do is to go to the website and directly apply from there using Chrome. A loan application will not be a problem if you evade downloading apps. You don't need to be worried that your account details will be stored in the app since the application is web-based. And you still have enough storage to download other apps that you like.
While most loan apps may need to give you a call to verify the authenticity of the submitted loan application and evaluation, Online Loans Pilipinas approves the application in as short as 10 minutes! Some loans app may take 1-3 days to process the loan application. With Online Loans Pilipinas, you can expect to receive the loan sent to your chosen channel in just a 10 minutes.
Usually, when you request a loan, you must provide your bank account details. With Online Loans Pilipinas, you do not need a bank account to apply. It is made convenient for those who do not own a savings account. You may link it to your GCash, Maya, or GrabPay account to receive your loan. Why is this possible? GCash, Maya, or GrabPay requires the applicant to submit a government-issued ID to verify their identity along with the applicant's screenshot photo. It is safe enough to be trusted by Online Loans Pilipinas.
Since applications can be made directly to their website, there is no way they can gain access to your contacts. Some loan apps require access to the applicant's contact list to verify the applicant's identity (and, yes, inform them should the loaner fail to pay on time).
Enjoy an interest-free loan on your first application. Having an interest-free loan means you only need to pay the principal amount with no additional cost.
Steps in Applying for a Loan
Follow these six easy steps. You need to provide the following details:
1: Personal Information
Complete Name
Birthday
Gender
Active email
2. Address Details
Province/City/Municipality
3. Employment Details
Contact Person Mobile Number (phone number of a relative, colleague, or close friend)
4. Photo Verification
You need to upload any of the following government-issued IDs:
Please follow the instructions on how you should upload the ID. Make sure that the uploaded photo is clear and all details are readable.
5. Document
Type of Document (choose from the drop-down menu)
6. Disbursement
Choosing to provide a bank account guarantees up to 100% approval. However, you have the option to provide your bank account details or an e-wallet account. There is a deduction of Php50 for the disbursement fee upon approval. Online Loans Pilipinas will send a four-digit security code.
You will be directed to a page informing you that your application has been submitted successfully. Online Loans Pilipinas will ask for your bank details again, but you can provide your e-account information if this was the option you chose in step 6.
Processing takes only about 10 minutes. You will be notified that the loaned amount is transferred to your selected disbursement channel. Now, you can go ahead and use the amount for whatever purpose it may serve you.
Helpful Reminders:
We understand the need to take a loan in certain instances wherein we are short of cash. And probably seeking a loan can help relieve an immediate need. However, ensure that you have the means to repay any loan you make. Otherwise, you will end up in debt with all the interest that has accumulated over time. Make sure that you can pay the amount of loan you have requested within the given time.
Before you start thinking of taking a loan, be sure that they are not because of the following reasons:
To sustain your gambling. It is the worse reason to take a loan. With gambling, you are unsure whether you will win or lose. What if the odds were always against you? Usually, short-term loans need payment within a week or a month. The amount you gamble may be the amount you have loaned. What do you think will happen next if you lose this money in one bet? You might end up borrowing money from another person again, and the cycle might continue leaving you in outstanding debt. Gambling can be fun when you are winning. But how likely does one win all the time? Think about it.
Never apply for a loan in behalf of another person. Some people may not have the requirements to take a loan. And because you are a good friend capable of taking a loan, you readily agree to help your friend. Uh-oh! What if you and your friend suddenly fought? You can't expect that your friend would continue to make the payments for the loan. For sure, your friend would want you to suffer the consequences. You are responsible for paying back the debt since the debt is under your name.
If you can't cover your living costs with your income, never consider taking a loan. Let's say there is an upcoming event in your family in which you want to take the whole family to a fancy restaurant to celebrate. You can only feel momentary happiness. The stress creeps in when the due date is approaching. If you have not raised the amount to pay your loan, this might lead to more financial disability.
Never think of taking a loan just because your favorite designer brand is on sale. We tend to overspend when we see the word "SALE" on the mall's glass window. If you are not wise enough to know the regular prices, that wrong mindset might lure you into buying the item at the same price but with a colored tag that the store claims refer to a SALE item. Let's face it. Most of the things we buy on sale end up all stocked inside our closets- either broken from the time of purchase or left unused.
Never take a loan as an initial payment for a real estate property. There is no problem dealing with cash transactions. However, taking a loan is not the answer if you tend to buy a property and pay it via installment. Financial institutions only allow this if you can support it with sufficient collateral or have a stable income. If you don't, you probably need to save more until you can buy a property in cash.
The Best Way To Ensure Loan Payment
One should always learn to live within their means. However, certain circumstances forced an individual to take a loan. Not everyone may be open to the idea. However, if you think you can repay your loan in time without having to go through any problems, then securing a loan might just save the day.
Only loan when you are expecting an amount that can cover payment for the loan.
Exert efforts in finding ways on how to earn more money.
Learn how to budget your finances so that you can set aside an amount that can help repay the loan.
Keep an eye on your loan account. Make sure that you never miss even a day in paying what is due.
Be wise in spending your hard-earned money. Even if loan apps are available, it does not guarantee to improve your life. Being responsible is the key to taking care of your finances. Make sure that when you take a loan, you expect an amount that can cover repayment.
Make your life easier and stress-free. Online Loans Pilipinas is one of the best online apps with instant approval. If you are in dire need of money, taking up a loan might be your saving glory. Be in control. Don't let money dictate how you should live.
The best loans for you 💸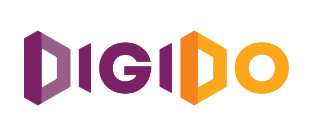 Repayment: Up to 180 days