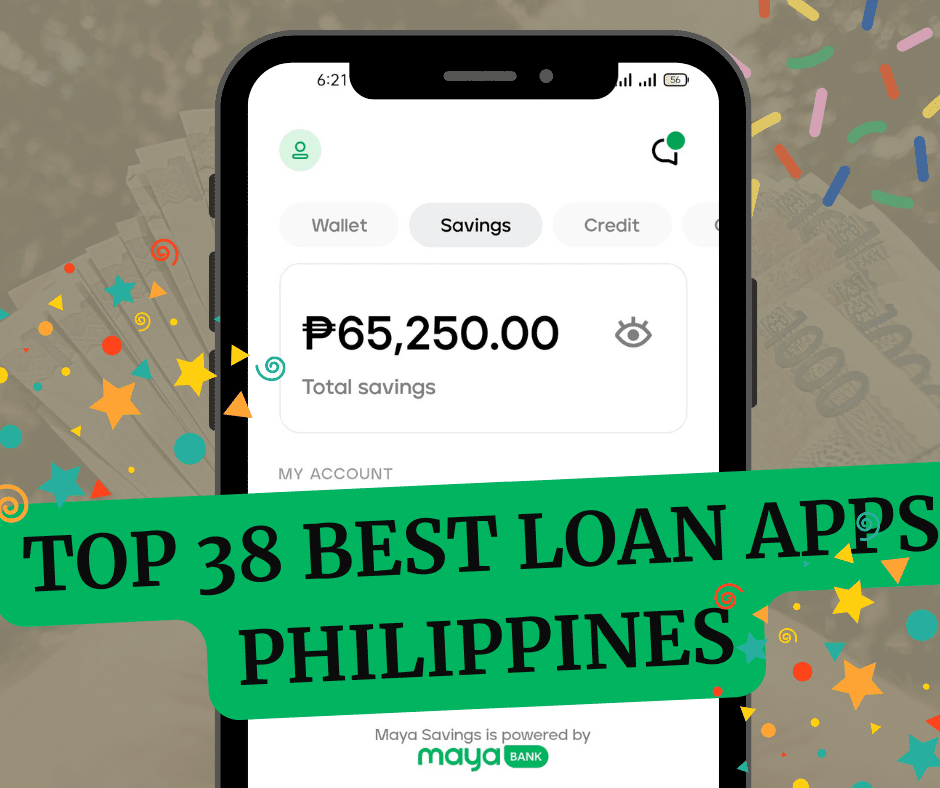 The majority of Filipinos have little to no credit score. Unfortunately, the absence of a credit rating makes it difficult for the average Juan to access financing. However, thanks to these 38 loan apps, every Filipino with a source of income and valid identification can borrow money for their purposes.
Shop Now, Pay Later Apps
These apps provide Filipinos who wish to shop in their favorite department stores or online selling apps options for installment payments.
BillEase
BillEase allows consumers to pay installments of up to 24 months for their purchases on its various merchant partners, including Lazada, Henry's Cameras, Cart Spree, etc. BillEase claims to offer the lowest interest rates, charging only 3.49% per month. Users can also enjoy 0% APR when they purchase through offers by BillEase's merchant partners.
BillEase also offers several exclusive perks for those clients who faithfully maintain good-paying records. These perks include system-generated increases in their credit limits. Moreover, app users can also use BillEase to purchase load, replenish their e-wallets, and pay bills.
Users only need to download the BillEase app or apply through its official website to apply for an account. They should prepare one valid ID, proof of income, and proof of billing. Once approved, they can pay for their used credit via bank transfer and e-wallets like Gcash and Coins.PH, and over-the-counter.
UnaPay
UnaPay offers not just an installment plan for e-commerce purchases but also salary loans for employees. Users can stretch payment from at least two months to 12 months for installment plans.
All they need to submit to qualify for a shopping loan are 1 Valid ID and updated proof of income. They have to download the Unapay app to apply because the company does not support sign-ups from their official website.
UnaPay also offers salary loans for employees working in their partner companies. Employees can borrow up to PHP100,000 that they can use for emergencies, house renovations, bills payments, and for starting a small business.
Clients can pay off UnaPay loans through Gcash, online banking, and over-the-counter outlets.
SPaylater
Spaylater is an exclusive installment plan within the e-commerce giant Shopee. Only qualified Shopee users can take advantage of its offerings and purchase the stuff they want on credit.
To apply, users only need to activate the SPaylater functionality within the Shopee app. They will be required to upload a picture of their government-issued ID and pass a facial recognition step. Twenty-four hours after applying, the app will inform them of the approval or disapproval of their request. They will also receive a notification with their credit limit, which could go up to PHP50,000.
SPaylater charges low interest rates between 1% and 5%. There is also an additional 0 to 2% processing fee when using SPaylater to finance your orders. Late payments may also invoke fees of 2.5% to 5%.
TendoPay
TendoPay lets you pay for your purchases on credit with any of its merchant partners. These partners include Zalora, Lazada, Anson's, 7-Eleven, Timex, Tobey Sports, and Samsung. TendoPay also lets you repay it in full on your due date or stretch payments for up to 2 months.
Users can download the app or go to its official website to apply for an account. TendoPay's requirements are not so stringent compared to other providers. You only need to present one valid ID and 1 document that provides proof of income to qualify. The approval process is also very convenient – you'll receive an SMS informing you of the result to your registered number.
TendoPay lets you pay through e-wallets like GrabPay, GCash, and Paymaya. For over-the-counter payments, you can pay through the following:
7-Eleven via Dragonloans
SM Department stores
LBC
Bayad Center
Robinson's Department Store
Cebuana Lhuillier
M. Lhuillier
They can also pay through online banking. However, TendoPay only accepts Banco de Oro Unibank and UnionBank accounts payments.
Akulaku
Akulaku offers up to PHP25,000 in credit for qualified users. They can use this credit to purchase items in its e-commerce shop and pay in installments for 12 months or less. Akulaku focuses its business only on four countries: the Philippines, Vietnam, Indonesia, and Malaysia.
Akulaku is more than just a "Buy Now, Pay Later" program. Aside from providing cash loans for shopping, it is also a one-stop-shop for settling your bills, topping up your game accounts, and reloading your beep card. You can also purchase load through the Akulaku app.
Akulaku maintains a large e-commerce shop, with brands like Vivo, SanDisk, Adidas, and Sony selling their products in it. You can also find premium brands like Polo Ralph Lauren, Coach, BVLGARI, H&M, and Lacoste.
The process is simple – you only need to download the app, register for an account, and receive a credit limit. You can even sign up to be a merchant in the Akulaku community.
Plentina
Plentina is one of the Philippines' newest fintech and "Buy Now, Pay Later" programs. The company first launched in October 2020, initially offering 14-day loan terms for its early users. However, as of November 2021, Plentina is offering three-month installment loans as it caters to a growing number of e-commerce partners.
The company offers financial assistance to purchase from a wide range of shops. Aside from e-commerce giants Lazada and Zalora, Plentina also provides financing to buy airline tickets in Agoda and Philippine Airlines. You can also use your Plentina credit limit in pharmacies and convenience stores like the Generica Drugstore, Southstar Drug, and 7-Eleven. Plentina also lets you pay your bills and top up your gaming accounts through its app.
Plentina is unique among its competitors as it uses a voucher system to provide credits to its users. Users need to apply for credit for each merchant they plan to shop in. The app does not allow you to transfer credits from one merchant to another.
Flexi Finance
Flexi Finance allows customers to purchase items on installment directly from their partner stores. They offer product loans to customers looking to buy new phones, household appliances, etc.
Like its closest competitor, Home Credit, Flexi Finance requires a downpayment that represents around 25% to 30% of the product's total price. Afterward, they can choose the most comfortable repayment terms according to their budget. Repayment length is at least six months and at most two years, depending on the financed item.
Flexi Finance also has an extensive list of repayment outlets. These include e-wallets like Paymaya, Coins, and Gcash and remittance centers like Cebuana Lhuillier, Palawan Pawnshop, and M. Lhuillier. Clients can also pay through online banking or Flexi Finance's over-the-counter payment partners.
Home Credit
Known primarily for its product loans, Home Credit also offers clients financial solutions like credit cards and cash loans. Its app alone provides clients access to services like mobile loan top-ups, bills payment, and more.
Clients can avail of Home Credit's product loans by either visiting their partner stores or looking for promos or deals through the Home Credit app. You can also get a pre-approved loan number through the app to take to a partner store, where you'll finish the application. Since the pandemic, Home Credit has committed to 100% paperless transactions, including the application process.
Home Credit's most unique offering to date is the Qwarta loan. The Qwarta loan grants you a line of credit that you can use in your Home Credit app. You can use these funds for transactions within the app, including bills payment and mobile load purchases.
GGives
GGives is Gcash's cash installment program. Offered by its subsidiary Fuse – which also powers the GLoan product – GGives allows qualified users to purchase products on installment from its Partner Merchants. GGives directly finances the purchase with the merchant. Gcash users can then pay for the loan in 3-month, 6-month, and 12-month installments.
GGives can finance up to PHP30,000 worth in a single purchase. However, the actual credit limit depends on the user's GScore. The program also charges a low interest ceiling of 4.99% interest. This rate will even go lower when choosing shorter repayment durations.
Like its competitors, GGives can only provide one loan at a time. You will need to reapply after paying off your first debt.
---
Cash Loans
Cash loan programs are purely cash loans that do not require clients to download a mobile app. Instead, all registrations have an official website where users can apply and upload the requisite documents for approval.
ACOM Cash loan
ACOM is the provider behind the Revomax financial product. The REVOMAX loan is open to all Filipino employees between 21 and 65 years old. They only need to prove that they are earning at least PHP7,000 a month and have documentary requirements like 3 valid IDs, proof of employment, and proof of tax registration.
REVOMAX requires only one application process. Once approved, you can have unlimited access to your credit limit. If you're qualified, the loan can be used as a revolving line of credit. This means that you can make multiple borrowings as long as you have enough credit in your account. The repayment process becomes more straightforward since you only need one contract number for numerous transactions.
Clients don't need a bank account, but they can link their accounts if they want to. ACOM can also disburse loan funds through remittance partners. Repayment is also possible through 7-Eleven and Bayad Center outlets or through e-wallets Gcash and PayMaya.
UnaCash
UnaCash offers both a cash loan and a credit line similar to GCredit and Home Credit. For cash loans, you can apply for up to PHP50,000 while the credit line starts at PHP2,000 and goes up as you keep repaying your obligations.
Both the UnaCash loan and the UnaCash credit line can be repaid between 2 and 6 months from the initial date of borrowing. The company offers a very affordable interest rate of 194% per annum (APR). Applying for a PHP20,000 loan, payable over 6 months, charges only PHP1,000 interest every 15 days.
UnaCash offers its financial products to people at least 18 years of age. They only need to have a valid email address and mobile phone number. There's no need to open a bank account to receive funds from UnaCash. Clients can go to the nearest 7-Eleven, Cebuana Lhuillier, M. Lhuillier, Bayad Center, or the SM Store to repay their loan. They can also pay through Gcash.
Kviku
Kviku has the most straightforward approval process and most comfortable first-time repayment terms among its competitors. First-time borrowers can be approved for up to 60 days of repayment. Users can borrow up to PHP25,000 depending on their credit record.
To apply, you only need to sign up for an account at the Kviku website and fill up the application form there. Make sure to prepare one government-issued valid ID and keep your phone handy. Once approved, Kviku will disburse your funds to your selected channel. Kviku accepts bank accounts, Cebuana Lhuillier pick-ups, and G-cash.
Unlike its competitors, Kviku only accepts payment through cash transfer or your ATM card. Details of repayment are made available when you click on the "Pay" button on your personal dashboard on the Kviku website. Simply follow the instructions there to repay your loan.
Home Credit Cash Loan
Aside from its product financing, Home Credit also offers its clients a cash loan. However, this is only open to existing Home Credit customers. They would need to have an impeccable record of timely repayment to qualify for the cash loan.
Home Credit will primarily offer you a cash loan to recognize your outstanding record. However, you can try to apply for the service through the Home Credit app. If qualified, a Home Credit customer representative will call you to discuss your loan details, including repayments.
After you finalize the details, you can proceed to the nearest Metrobank branch to pick up your funds. Alternatively, you can also claim your loan at the closest USSC, Cebuana Lhuillier, Bayad Center, or LBC outlets.
The minimum loan amount is PHP10,000, but Home Credit may offer you higher loans if they find your record exemplary. Loan terms are 18, 24, 30, or 36 months.
Asteria
Asteria offers salary and personal loans to qualified Filipinos. According to their website, Asteria is also gearing up to provide business loans and car loans in the future.
Asteria is purely web-based in its transactions. Like Kviku, you need to first sign up for an account at the website and make your first application there. The app requires applicants to be at least 21 years old, a resident of the Philippines, with a government-issued valid ID. Applicants should also have a bank account under their name for disbursement purposes.
The company's application process is very straightforward. After submitting the required documents through your personal dashboard, a company representative will call you within the day to inform you of your loan status. Asteria uses the InstaPay platform, so you will receive the funds instantly after getting approved.
Asteria also makes it easier for you to make repayments by emailing you the contract details and the instructions for repayment. To settle your obligations, you just need to follow these pointers on your due date.
---
Online Loan Apps
Online loan apps offer Filipinos short-term cash packages that they can repay within 2 to 6 months. Each of the loan apps listed below features varying interest rates and may have features that are unique and not found in their competitors.
TALA
Thanks to its flexible repayment scheme, Tala is one of the most popular loan apps in the Philippines. Unlike most loans that offer only 30 to 45 days, Tala gives its clients at most 61 days to settle their obligations with the company.
Applicants can download the Tala app to their smartphone and start applying. They can borrow PHP1,000 as a starting amount, and borrowing can grow with consistently on-time repayment. Tala is one of the most transparent platforms as well. Everything you need to know about your loan is laid out in the app before withdrawing the funds.
Tala is a multi-national fintech company in Kenya, India, and Mexico, aside from the Philippines. The company aims to provide people who don't have access to traditional financing the tools to achieve financial growth. The company's app is fully automated – applicants can receive notification of approval within a few minutes after submitting required documents.
Cashalo
Cashalo offers multiple loan options for Filipinos who don't have access to traditional financing. Its primary offering is the Cashalo loan, which it disburses through the Cashalo app. All users need to do is install the app, submit the documentary requirements, and wait for approval within the next few minutes. Cashalo disburses funds directly to the user's bank account within 24 hours.
Cashalo also offers an installment program that can be used to purchase from Lazada. This separate loan program transfers directly to the Lazada app. Borrowers can then repay the loan after up to 90 days. Users can borrow up to PHP5,000 in Lazada wallet credits in this program.
Paloo Financing Inc., which operates the Cashalo program, also launched the Cashacart cash installment program. Similar to Home Credit, clients can approach Cashalo representatives in any of their partner stores to make purchases on credit.
Online Loans Pilipinas
Online Loans Pilipinas offers unsecured loans amounting to PHP20,000 for repeat borrowers. First-time users can borrow only PHP1,000, payable in 7 loans, but the terms and amounts grow after several repeat loans.
OLP offers two convenient ways of applying for a loan. First, you can create an account through the website using your mobile phone number. Alternatively, you can download the OLP app from the App Store or the Play Store. You only need one valid ID to apply, and the process takes only a few minutes. Once approved, OLP automatically disburses the funds to your nominated e-wallet or bank account.
OLP also has additional features like loan extension and loan calculators. Upon approval, clients can also preview their loan obligations like due dates and interest rates before the app releases the funds.
LoanChamp
LoanChamp offers the FlexLoan, which provides PHP2,000 to PHP20,000 in cash for qualified borrowers. The loan is open to all Filipinos at least 20 years of age who are employed or self-employed and can provide proof of income.
FlexLoan comes with affordable interest rates between 0.35% to 0.5% per day. Loans mature between 61 days and 180 days. This means a total interest of between 21% and 63% by the time the loan is due. FlexLoan also deducts a 5% processing fee and handling fees that depend on your chosen disbursement channel.
Interested parties can apply for a loan by registering their mobile phone number and Facebook account on the company's website. LoanChamp requires both of this information to verify clients' identities.
Digido Philippines
Digido Philippines provides Filipinos access to instant cash loans that can alleviate any emergency with its AI-dominated platform. All they need is a valid ID, a phone number, an email address, and a valid bank account.
Users can apply for loans by creating a private space on the company's website. With their account, they can apply for at least PHP1,000 and up to PHP10,000. They can submit their bank account details at the end of their application. Once approved, the funds are immediately forwarded to their account within 24 hours.
Clients are always welcome to reapply after fully repaying their earlier loan. Digido accepts payments from various channels to ensure its borrowers' convenience and safety.
LoanRanger
LoanRanger is the cash loan offering of the First Digital Finance Corporation, which also operates the BillEase cash installment program. Like BillEase, LoanRanger offers a convenient approval process and low-interest rates.
LoanRanger's loan approval process is fully automated. You can apply for a loan beyond office hours and still receive a notification of approval within minutes. The program does not have a mobile app, however. All applications must be facilitated through its website, which is 100% transparent about fees and interest rates.
You can apply for a first-time loan of PHP3,000 that you can pay off within 10 days. 20-day and 30-day terms become instantly available after you settle your initial loan. LoanRanger charges comfortable interest rates of 0.65% per day.
Cashme
Cashme ensures that Filipinos can still borrow money when at need, even if they don't have an e-wallet or a bank account.
Cashme is one of the few online loan apps that allow borrowers to receive their funds through remittance centers. In Cashme's case, approved users can pick up their cash at the nearest M. Lhuillier branch minus a transaction fee of PHP180. GCash and bank account disbursements come with transaction fees of PHP80 and PHP100, respectively. Cashme also charges a one-time transaction fee on your loan.
Applicants can borrow at least PHP2,000 for a start. As they build a record, Cashme can allow them to borrow up to PHP12,000 with a 91-day repayment term.
Fast Cash
Fast Cash is an online lending app operated by FCash Global Lending Inc. This should not be confused with the lending company FastCash Finance Company Inc., which provides only SSS, GSIS, and PVAO loans.
By comparison, Fast Cash is a mobile-only lending service. You can download its app and apply for a loan through its automated system. The least you can borrow is PHP2,000, but you can get approved for up to PHP20,000 if you build a good repayment record. Fast Cash charges 0.05% daily interest with repayment terms of at least 10 days and at most 30 days.
Fast Cash has a more stringent application process compared to its competitors. The app requires continually updated contact references, employment information, and bank account data for every application. The app also employs face recognition when verifying borrower information.
MoneyCat Philippines
Armed with just a valid ID, Filipinos seeking financing can now borrow money they can receive within the next five minutes through MoneyCat Philippines.
Interested applicants only need to go through three steps to get their money. First, they only need to open an account on MoneyCat with their phone number for OTP verification. Once this account is established, they can start submitting the documents required for approval. They only need to wait for a few minutes to receive a notification of acceptance. The funds then go to their nominated bank account.
Repayment terms start at 7 days. After settling their first loan, borrowers can apply for high amounts and longer repayment terms.
Lendpinoy
Lendpinoy offers the Tomo loan program. The program provides two loans for interested borrowers – single-payment and term loans.
Single-payment loans mature in 30 days and carry a 15% monthly interest rate. Under this offering, clients can borrow up amounts between PHP3,000 to PHP25,000. On the other hand, term loans are payable in 90 or 80 days. Borrowing amounts are between PHP5,000 to PHP60,000. They also carry a 6% interest rate per month.
Funds can be received through e-wallets, bank accounts, or the DA5 remittance network.
CashXpress
CashXpress' eligibility requirements are slightly stricter than other short-term loan apps. For example, its minimum age requirement is 23 years old instead of 18. Its services are also limited to employed and self-employed individuals who still have to present extensive documentation to prove their income.
CashXpress loans mature between 7 days and 30 days, with borrowing amounts up to PHP20,000. The company also has a website-only interface for loan applications. Nevertheless, the process remains straightforward. You create an account, fill out the necessary information, choose your loan amount, and wait for the call for approval.
The service disburses money to Gcash, Paymaya, and online banking. You can receive your funds instantly after receiving confirmation of approval.
Kusog Pera
Kusog Pera aims to provide a fast and convenient process of providing eligible Filipinos with much-needed financial assistance. You can start by downloading the service's app for iOS and Android smartphones.
First-time users can borrow cash worth PHP2,000 that they have to repay within the next 14 days. Afterward, they can borrow higher amounts and access repayment terms of 91 days. Kusog Pera imposes interest rates of 0.05% per day or a maximum of 18% at the loan's maturity date. The app provides a Disclosure Statement where clients can read and understand more about the service's loan and fee structure.
Kusog Pera is known for its speedy approval process. Just prepare one government-issued valid ID, fill up the required information in the app, and access your funds within minutes!
Juanhand
With its slogan, Juanhand presents itself as a reliable source of funds whenever the average Filipino experiences an emergency. The app puts forward a convenient and quick process for borrowing that can put cash on the borrower's hands within minutes.
Juanhand offers its short-term loan services to every Filipino between 18 and 60 years old with a stable source of income. They need only one valid government-issued ID and the company's mobile app to apply. They can borrow at least PHP2,000 for the first contract, but repeat borrowers with good payment records can apply for a maximum loan of PHP15,000.
The app also deducts several fees from the final loan amount. These fees include a service fee for every transaction.
PesoQ
If you're looking to apply for an unsecured loan and get approved right away, you can try PesoQ. Powered by U-Peso Lending Investors Corp., the online loan app offers Filipino looking for emergency cash up to PHP20,000. The approval process takes 5 minutes only, ensuring that you get the money you need when you need it.
PesoQ's loans charge a fixed interest rate of 0.06% per day regardless of term length. This rate is one of the lowest in the industry. To qualify, you only need to prepare a phone number, a valid government-issued ID, and proof of income. You can make your application through the PesoQ app for Android and iOS devices.
PesoQ disburses funds instantly to your bank account or your e-wallet.
Snapera
Snapera belongs to Fcash Global Lending Inc., which developed and operated the Fast Cash online loan app. Like Fast Cash, Snapera offers short-term loans that applicants can receive within an hour after receiving approval.
Snapera offers a minimum term length of 91 days. Repeat borrowers with an excellent payment record can apply for terms of up to 180 days. The app also limits itself to an annual interest rate of 26%. For borrowing amounts, clients can start at PHP2,000 and work their way up to PHP20,000 through repeat borrowing and consistent, timely settlements.
The service's loan products are available for Filipinos between 18 and 55 years old. They only need to provide one valid ID. Snapera accepts the following IDs: SSS, UMID, TIN, Passport, and Drivers' License. Passport and Drivers' License must not be expired during application.
PondoPeso
PondoPeso is ready to provide Filipinos with a reliable source of emergency cash that they can withdraw at times of need. Its process is entirely digital and paperless, making its borrowing process one of the most convenient in the industry.
The app requires only the client's personal information and one valid ID before approving their application. There will also be a call from a loan specialist from Armorak Lending Inc., which maintains the loan app, to verify client information. Once approved, the borrower only needs to wait 1 hour before they can see the amount reflected in their account.
Aside from bank accounts, clients can also nominate a remittance center or their e-wallet (Gcash and Coins.PH) as disbursement venues for their funds.
Vamo.PH
Vamo.PH is one of the newest players in the fintech industry, offering fast cash loans for employed and self-employed Filipino citizens.
Vamo.PH offers one of the highest interest rates in the industry at 1.3%. The initial term is only ten days, but the terms automatically increase to 30 days after the client repays the first loan on time. First-time borrowers can only borrow PHP1,000 to PHP5,000, but the limit will also increase upon repayment of the first contract.
Borrowers can only apply through Vamo.PH's website. They will need to prepare one of the following government-issued IDs: passport, TIN number, GSIS, and SSS. Vamo.PH will also require information on employment, revenue sources, and residence aside from the standard personal details. Lastly, the service will need information on the client's bank account, e-wallet, or remittance center for disbursement.
---
Digital Banking and Credit Services
These programs offer more than just cash loans. Most of these apps also provide their users with digital banking options like savings accounts, time deposits, and personal lines of credit.
Tonik Bank
Tonik Bank is the Philippines' first fully digital bank accredited with the Bangko Sentral ng Pilipinas. This means that users enjoy protection from the Philippine Deposit Insurance Corporation for their savings placed with the bank.
Tonik Bank offers standard features like bills payment, loans, and savings accounts. Aside from these, the bank also allows unique offerings like time deposits and group savings. Tonik Bank's time deposits can earn 6% per annum in interest for a minimum deposit of PHP5,000. Unlike most time deposit products, you can withdraw your deposit after only 6 months.
The platform also offers you the ability to organize your savings according to your purpose. For example, you can create a "stash" for your travel fund and set up another for your bills payment. These features provide plenty of transparency and control for Tonik Bank users looking to manage their finances effectively.
CIMB Bank Personal Loan
The CIMB Bank Personal Loan is open to both CIMB bank account holders and non-holders. The minimum income requirement is PHP15,000 and must be demonstrated by documentation. In addition, applicants must be Filipino citizens between 21 and 65 years old. Self-employed individuals can also apply if their business has been operating for at least a year.
CIMB Bank's personal loan program offers a PHP30,000 minimum borrowing amount. Applicants with higher qualifications can even borrow up to PHP1 million. Moreover, CIMB Bank allows clients to repay their loans for at least 1 year and at most 5 years.
Borrowers with CIMB Bank accounts can offload their loans to these accounts free of charge. If they choose to disburse the loan to other banks, CIMB Bank charges an additional 1% taken off the loan proceeds.
Revi Credit
Revi Credit is CIMB Bank's revolving credit line offering for its existing CIMB Bank clients. Revi Credit is open to all CIMB Bank account holders who are Filipino citizens and earn at least PHP10,000 per month. Applicants should also be between 21 and 60 years old to qualify.
Revi Credit offers up to PHP250,000 in credit, 70% of which clients can convert to cash. Cash conversion becomes a term loan that is payable over several months. Another perk of this credit program is its zero annual fee scheme, whether you frequently use your credit line or not. Users can also enjoy a 5% rebate when using their credit line to pay bills.
Revi Credit is a separate credit program from CIMB Bank's personal loan. Users can apply for a Revi Credit line even if they have a pending personal loan.
GCredit
Gcash's first-ever credit offering, GCredit provides qualified app users with a revolving credit line. This credit line, which CIMB Bank powers, has a variety of uses, including bills payment and Play Store purchases. Depending on your GScore, you can get up to PHP30,000 worth of credit in your account.
GCredit charges up to 7% of interest for people with the minimum GScore required. The higher your GScore is, the lower your interest rate will be. You have 45 days to settle any used credit, but you can repay your loan anytime through the app itself. GCash imposes a PHP200 penalty for late payment, with an additional PHP100 for every 30 days of a missed payment.
GCredit also automatically deducts from your balance if you fail to settle your dues on your due date.
GLoan
GLoan is one of two loan products powered by Fuse through Gcash. The other one is the installment program GGives. Unlike GCredit and GGives, GLoan gives users access to cash disbursed directly to their Gcash account. They can use the funds for their intended purposes, like paying bills, making purchases, or transferring them to bank accounts. Users can also use the funds to transact with Gcash's partner merchants.
Qualified users can borrow up to PHP25,000, or at least PHP1000. The default repayment period is 4 months, but as your Gscore grows, you can choose longer repayment terms. Depending on your credit score, you may pay up to 4% interest. However, paying on time can improve your score and access higher borrowing amounts and lower interest rates.
Simply check the GLoans section of Gcash to see if you're eligible for this service. Gcash will show you your actual credit limit and interest payments once you're prequalified.
Home Credit Credit Card
The Home Credit Smile Rewards Credit Card is an exclusive perk for Home Credit clients that have established a good payment record. Qualified members can receive a Home Credit card when approved for a commodity loan. They'll receive an offer for a credit card when they cash out their product loan at any partner store or when they're contacted by customer service personnel.
Smile Rewards cardholders can purchase load or pay bills through the Home Credit app. There are no transaction fees when using the card to pay bills. Cardholders also enjoy a 5% discount when buying load using the credit card.
Everything is convenient with Home Credit's Smile Rewards card. You don't have to wait for the billing cut-off to view your balance and pending payments. This information is yours to look at in real-time through the Home Credit app.
Diskartech
Diskartech is the Rizal Commercial Banking Corp.'s foray into the fintech industry. RCBC describes the app as a "super app" with multiple features, including banking, bills payment, and healthcare solutions. Diskartech caters primarily to people that lack access to traditional financial institutions, especially those living in the rural areas.
Diskartech's most unique feature was its "Ipon Galing" Promo in 2021. This program encouraged users to use the app by offering prizes to lucky winners. Awards include additional cash on top of their existing balance as a reward for using Diskartech.
The app also allows users to apply for business, auto, and home loans, pay bills, buy load, and purchase telemedicine subscriptions.
Conclusion
Today's digital world has changed the financial landscape. Financial technology has evolved to the point that even the average Juan with no positive credit can now borrow money for emergency needs. Whatever your needs may be, there's an app ready to provide you with a financial solution to your specific circumstances.
The best loans for you 💸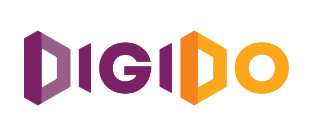 Repayment: Up to 180 days