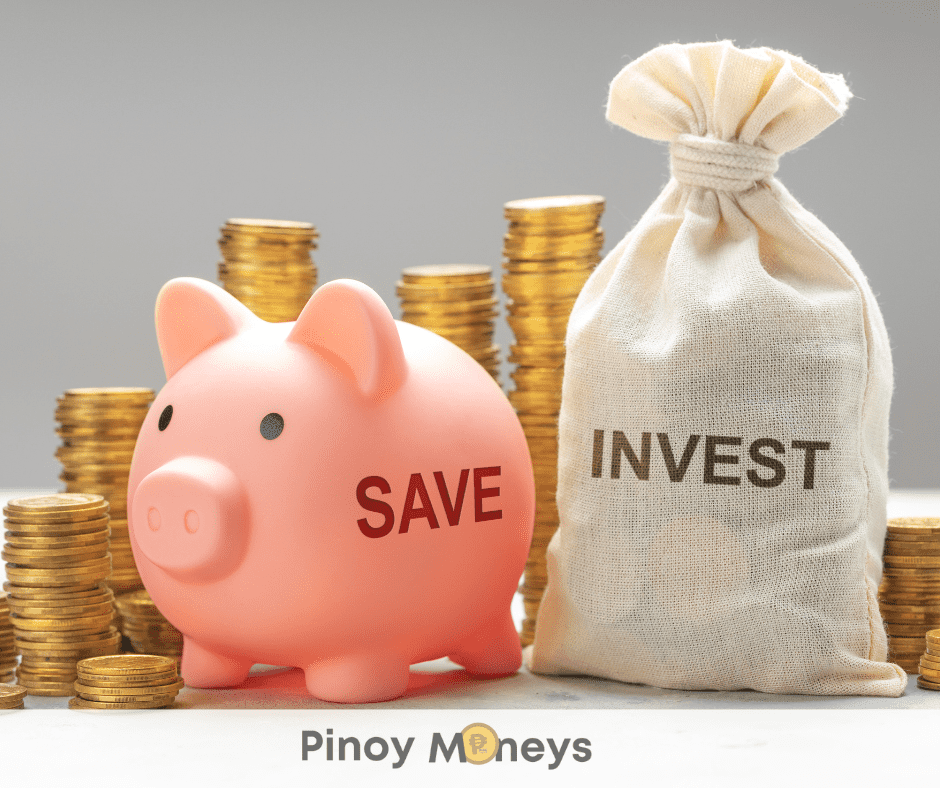 Any Filipino needs to know which banks offer high-interest savings accounts in the Philippines. Knowing which of the top banks in the Philippines offer the highest interest will help you decide where to open a savings account and earn the most money.
Sadly, most Filipinos prefer to just keep their money at home instead of letting the banks and financial institutions take care of their savings. This is unfortunate because having a savings account in a banking organization can have various benefits.
Why You Should Open a Savings Account With the Top Banks in the Philippines
There are various reasons why you should consider opening a savings account instead of hoarding your money on piggy banks.
It Streamlines Your Financial Habits
Most people hold only a payroll account because of their work. While this is the source of their income, it can become challenging to monitor your finances with only one account. Having a savings account or multiple accounts lets you organize your money appropriately. For instance, you can set up one account for an emergency fund, another for your travel fund, and a third for earning interest.
It Keeps Your Money Safe
Keeping your money at home is the riskiest move you can make. They can be stolen by strangers and family members. In some cases, saving paper money faces the risk of fire, which will consume all your hard-earned savings in a conflagration. Floods can also damage paper currency and render them useless. Lastly, saving money at home exposes you to losses due to inflation.
On the other hand, the top banks in the Philippines have invested in stringent safety measures to preserve their clients' money. These include fire-proof safes, 24/7 CCTV camera coverage, and vault time locks.
They also invest the money to ensure the account earns additional monthly value and combats inflation. In case of theft, each savings account in a bank is insured by the Philippine Deposit Insurance Corporation, which reimburses clients for any loss of money.
These benefits are apparent, but why do many Filipinos still fail to set up high-interest savings accounts in the Philippines with their preferred bank? That's because false facts propagate among the Philippine population concerning opening a bank account.
Common Myths About Opening a Bank Account
One reason why Filipinos are averse to opening a bank account is the existence of myths and misconceptions. These erroneous beliefs lead people to conclude that opening an account with a bank is detrimental to their financial well-being.
Below are some common myths Filipinos believe about opening high-interest savings accounts in the Philippines.
Bank Accounts Only Benefit the Rich
This myth came about because of the previously high maintaining balances required by the banks. The high average daily balance requirements actually have benefits in terms of interest earnings. However, the amounts discourage the average Pinoy who finds it difficult or challenging to save vast amounts of money.
These days, people have the option to open accounts in thrift banks and digital institutions. These organizations allow Filipinos to create the best savings accounts in the Philippines with low initial deposits. Internet technology also lets Pinoys open their accounts using only their mobile devices.
It Takes a Long Time to Earn Money on Interest
As mentioned above, banks previously required depositors to maintain high amounts of money in their accounts. This is because a higher average daily balance can earn more interest per annum. As a result, only rich people or those that can raise the required initial deposit open savings accounts.
These days, banks have focused on bringing financial solutions to Filipinos of all wage levels. Thrift banks now encourage people to start saving money by lowering initial deposit amounts and interest-earning maintaining balances. With just PHP3000, Pinoys can now establish savings accounts they can regularly deposit money to.
It does take time to grow your money using interest earnings alone. People should understand how compounding interest works to appreciate how they can earn money on interest. Banks multiply your balance by the interest per annum rate to determine your earnings. They then divide the result by 12 months and add that amount to your account. The system performs this process at the end of each month.
Because of compounding interest, the amount you earn every month grows since the system considers the new principal amount in your account. You'd make even more money if you regularly deposit to your account!
It Is Difficult to Open a Bank Account
Traditionally, people must line up at any bank branch to open a savings account. If the bank is busy, the line may be long. As a result, Filipinos have to spend hours opening an account with a financial institution. The actual process is short, but most people become discouraged by the long queues in banks.
That is true before the digital age. These days, Filipinos can use just their mobile device and an app to conveniently open a bank account. For instance, the best banks in the Philippines like RCBC, Unionbank, and East West Bank have launched digital solutions that make this possible. Instead of spending hours in a branch, Filipinos can now set up their accounts in just a few minutes.
The 10 Best Banks You Should Open a Savings Account In
Here are 10 of the best savings account in the Philippines that offer the most favorable interest rates in the country.
Bank #1 – Tonik Bank Stash
Digital bank Tonik is rapidly making a name among unbanked and underbanked Filipinos. Its nature allows the average Juan to open a bank account without going to a physical branch. Moreover, the institution offers a variety of financial products, including the Bank Stash.
What is a Stash?
The Stash is more than just a savings account. Tonik allows you to open multiple stashes that you can organize according to your purposes. For instance, you can create a stash for your emergency fund, another one for your travel funds, and the third one for your child's educational fund. Tonik even allows you to create a Group Stash, where you and your friends can pool money together for a common purpose.
Tonik is fast becoming part of the top banks in the Philippines not only because of the convenience it offers its clients but also for its exceptionally high-interest rates. You can earn 4% on a personal Stash. As for group stashes, the account receives 4.5% in interest every year.
How Do You Open a Tonik Account?
To open a Tonik bank account, you only need to download its mobile app. No initial balance is required to create a Stash: you can deposit any amount anytime. There's no required maintaining balance for the Stash to be eligible for monthly interest. Aside from parking your money in the app, you can also use the Tonik software to pay bills.
Bank #2 – DiskarTech
The Rizal Commercial Banking Corporation (RCBC) launched the DiskarTech app in July 2020, when many parts of the Philippines were under enhanced community quarantine. At this time, not many people can access banking services because of the restrictions. The app came in the nick of time, putting banking within reach of the average Filipino.
A subsidiary of RCBC, DiskarTech is a complete financial solution. The bank guarantees all savings accounts opened through the DiskarTech app. Funds are also protected by the Philippine Deposit Insurance Corp. Lastly, the virtual bank is regulated and monitored by the Bangko Sentral ng Pilipinas.
Like Tonik, RCBC's DiskarTech does not require a minimum and a maintaining balance for its clients. However, it does impose a savings ceiling of PHP48,000. Regardless of the amount parked in the person's DiskarTech account, it will earn an annual interest rate of 3.25%. As a part of RCBC, every savings account opened through the app is treated as a Basic Deposit Account at the bank.
Diskartech has seen significant growth just a year after launch. As of December 31, 2021, the app has handled transactions totaling PHP18.3 billion.
Bank# 3 – CIMB
CIMB is a pioneer in the mobile banking industry. The bank started operating in December of 2018. Before that, CIMB Bank had opened headquarters in the various capitals of the Association of Southeast Asian Nations (ASEAN).
CIMB Bank is most known for its GSave savings account, which you can open and fund conveniently through the GCash app. The GSave account lets users enjoy 2.6% interest per annum. All that a Filipino needs to do to open a GSave account is to have their Gcash accounts fully verified. There is no minimum deposit or maintaining balance required.
Aside from the impressive interest rate, CIMB Bank's GSave program also doesn't charge its clients an annual fee.
CIMB Bank also offers an alternative to Gsave – the Upsave savings account. You can open an Upsave account through the CIMB Bank app. Like GSave, there's no minimum deposit and maintaining balance required. However, CIMB offers a perk for those clients that retain at least PHP5,000 in their accounts. These savers can enjoy free insurance coverage of up to PHP250,000.
The Upsave savings account has a lower interest rate than the GSave account at 2.5% per annum and does not charge annual fees.
According to the Bangko Sentral ng Pilipinas (BSP), CIMB Bank PH has total assets of PHP23.19 billion and total liabilities of PHP17.95 billion as of March 31, 2022.
Also read: Easily loan up to P1,000,000 at CIMB Bank
Bank #4 – RCBC
The Rizal Commercial Banking Corp. started as a development bank in the 1960s. 60 years later, RCBC has become one of the top universal banks in the Philippines, earning PHP7.083 billion net income in 2021 and amassing assets of PHP959 billion in the same year.
Drawing upon years of experience in the Philippine financial market, RCBC offers a wide range of savings accounts. However, Filipinos looking to earn higher interest on their savings should look at the RCBC OneAccount. It comes with a passbook or transaction journal and an ATM card. You can also take a checkbook if you frequently pay with post-dated checks.
The OneAccount program earns up to 1.625% per annum. However, clients must maintain a balance of at least PHP25,000 and not withdraw their money while the account is still active.
RCBC offers its clients the convenience of online and mobile banking through its website and the RCBC Digital app. New clients can also open an account through the RCBC Digital app on their mobile devices. RCBC is also one of the first universal banks to launch a digital-only solution, Diskartech, in 2020.
Bank #5 – Union Bank of the Philippines
Freelancers in the Philippines know Union Bank of the Philippines as the first bank to support PayPal transfers. It is also one of the first six digital banks in the country with the UnionDigital Bank app. UBP is also one of the first financial institutions to adopt cryptocurrency and even issued its own stablecoin PHX.
Union Bank started as the Union Savings and Mortgage Bank in 1968. In June 1992, it listed its shares on the Philippine Stock Exchange. The bank received its universal bank license from the Bangko Sentral ng Pilipinas on July 15 and started operating under its modern brand name Union Bank.
Between 1993 and 2013, UBP acquired three banks through mergers. These banks are the International Corporate Bank, the International Exchange Bank, and City Savings Bank. In December 2021, Union Bank announced an upcoming merger with Citibank Philippines that closed on August 1, 2022. Like its previous mergers, UBP will be the surviving entity.
UBP is currently ranked #9 among other universal banks. Its total assets as of March 31, 2022, are at PHP745.49 billion. The bank also announced a 7% year-on-year increase in net income to PHP45.1 billion.
Unionbank's savings accounts all offer interest at 0.1% per annum. The Personal Savings Account requires no minimum daily balance and initial deposit. However, it needs PHP10,000 to remain in the account to earn interest. Clients can apply for an account at the branch or through the UnionBank mobile app.
Other savings accounts by UBP include the Regular Savings Account, which requires a minimum deposit and daily balance of PHP10,000. The account must have at least PHP25,000 remaining every month to earn interest. The Regular Savings Accounts are only available at your nearest Unionbank branch.
Bank #6 – Bank of the Philippine Islands
Bank of the Philippine Islands, also known as BPI, is the fourth-largest commercial bank in the Philippines in terms of assets. According to the BSP, its total assets as of March 31, 2022, is PHP2.36 billion. On the other hand, its net income for the year ended December 31, 2021, is PHP24.11 billion.
Aside from being one of the largest Philippine banks, BPI is also one of the oldest. It was first incorporated on August 1, 1851 under the name "El Banco Español Filipino de Isabel II." BPI's ancestor was a government-owned bank and was the first to print Philippine money.
The bank changed names two times. The first name change occurred in 1869 after Queen Isabella II of Spain was cast from the throne through a revolution. The bank dropped the association with the deposed monarch and retained El Banco Español Filipino.
The second name change was in 1912, following the country's transition from Spanish to American control. Shareholders opted to change the name to "Banco de las Islas Filipinas," or Bank of the Philippine Islands.
BPI offers three savings accounts: Regular, Maxi Saver, and Pamana Savings. Maxi Savers provides the highest interest rate at 0.125% per annum but also requires an initial deposit and maintaining balance of PHP2 million to earn interest. To open a Maxi Saver account, you must physically visit a BPI branch and present a valid ID and proof of billing.
The bank has developed the BPI Mobile app to enable its clients to conduct banking anywhere in the Philippines. It also has an online banking facility called BPI Online.
Bank #7 – PNB
The Philippine National Bank (PNB) is the fifth-oldest bank in the Philippines. It entered the industry as a state-owned financial institution in July of 1916, making it 106 years old this year. The PNB was initially intended to provide financial aid for developing key industries that enjoyed high demand in Europe as it recovered from World War I.
After the Second World War, the PNB started operating as an investment bank in 1955. It attained universal bank status in 1980 but suffered losses following Senator Benigno Aquino Jr.'s assassination and the ensuing tumult. The bank recovered following a government bail-out in 1986, after which it took steps towards privatization. It became fully privatized in August 2005.
PNB acquired the Allied Banking Corporation through a merger that began in 2008 and was completed on February 9, 2013. The union came from the Supreme Court's decision in 2007 that the government had no right to sequester companies owned by Lucio Tan. Tan was the largest private stockholder in PNB and also owned Allied Bank. The merger retained Philippine National Bank's name and dissolved the Allied Bank brand.
The Philippine National Bank follows BPI in rank in terms of total assets. The Bangko Sentral ng Pilipinas lists it as #5 with total assets of PHP1.14 billion as of March 31, 2022. Its net income for 2021 is also at PHP31.7 billion, a significant growth from the PHP2.62 billion reported in 2020.
PNB offers the PNB Top Saver Account, which has a tiered interest rate system. The more you save, the more interest you can earn. Interest rates start at 0.125% and go up to 0.5% per annum. To open a Top Saver account, you will need 2 government-issued IDs and an initial deposit of PHP30,000. Opening an account also requires visiting the nearest PNB bank, where you can submit your requirements and receive your debit card or passbook.
Once you're an account holder at PNB, you can start using its online banking facilities or the PNB Digital Banking app.
Bank #8 – Komo
Komo is an all-digital bank powered by East West Banking Corporation, the Philippines' 11th biggest universal bank. As of March 30, 2022, East West Bank has total assets of PHP380.55 billion and a net income of PHP4.5 billion in 2021.
The digital bank launched 2 months ahead of DiskarTech, a similar service offered by RCBC. It was first unveiled in May 2020 by East West Rural Bank Inc., a subsidiary of East West Banking Corp. Like DiskarTech, Komo's services are exclusively available through its mobile app. KOMO is an acronym for "Keep Our Money Online," reflecting its revolutionary business model.
To sign up for a Komo account, you only need to download its mobile app from the Play Store or the App Store for iOS devices. Signing up for its high-interest savings accounts in the Philippines requires only 1 valid ID and a working mobile number and only takes 10 minutes of your time.
You don't need to cash in an initial deposit upon opening or maintain a specific amount to earn interest of 2.5% per annum. Aside from opening a savings account, Komo users can purchase a customized Troo Flex insurance policy using only the app.
All accounts at Komo are guaranteed by EastWest Bank and regulated by the Bangko Sentral ng Pilipinas. Your money is also insured by the Philippine Deposit Insurance Corp. or PDIC.
Bank #9 – Security Bank
Formerly known as the Security Bank and Trust Company, Security Bank Corporation first opened its doors on June 18, 1951. It was the first Filipino-owned private bank in the country during its recovery from the Second World War.
Security Bank has an interesting history. For instance, it was one of the financial institutions that funded the Lopez family's acquisition of Meralco in the 1960s. It was also the initial owner of the Diners Club credit card, which the bank launched in the 1970s. Security Bank also survived the political turmoil of the 1980s and became a publicly-traded bank in 1994.
Security Bank received a capital infusion from the Bank of Tokyo-Mitsubishi UFJ Ltd. worth PHP36.9 billion in 2016.
SB's high-interest savings accounts in the Philippines is the Money Builder. It requires an opening and maintaining balance of PHP10,000 for the account to earn an interest of 0.675% per annum. Clients can open an account online by filling out an electronic form and undergoing a video call for confirmation. They also have to present 1 valid primary ID or a passport for a non-resident foreigner.
Aside from its website, Security Bank also offers an alternate electronic banking solution through its BetterBanking mobile app. BetterBanking can be installed on both Android and iOS phones.
Security Bank ranks #10 in total assets, with PHP724.83 billion as of March 31, 2022. As of December 31, 2021, the bank had earned a net income of PHP6.917 million.
Bank #10 – Sterling Bank
Sterling Bank of Asia is the Philippines' 5th largest thrift bank with total assets of PHP44.34 billion as of March 31, 2022. The bank also reported a net income of PHP274.21 million on December 31, 2021, a significant growth from the PHP102.78 million income in December 2020.
As a thrift bank, the Sterling Bank incorporated with a focus on small and medium enterprises in mind. It began operating in March 2007 and has since grown to 47 branches nationwide in just 15 years. It also attained its fifth ranking in 2012, only 5 years after opening its doors to the public.
The bank claims to provide its clients with tailor-made banking experience to help them reach their specific financial goals. In line with this, Sterling Bank offers the Solo Savings high-interest savings accounts in the Philippines. This account can earn interest rates between 0.25% and 0.50%.
There are two ways to open a Solo Savings account. One method is to visit a branch and open an account there. The resulting savings account can earn 0.50% interest per annum. You also have a choice of receiving a passbook aside from the ATM card when enrolling for Solo Savings at a Sterling Bank branch. The bank accepts any amount as an initial deposit. Still, it requires a maintaining balance of PHP5,000 to earn interest and avoid service fees.
On the other hand, you can take advantage of the bank's online facility to conveniently open a Solo Savings account. However, your account's interest rate is capped at 0.25% per annum. You also don't have the option of having a passbook. Enrolling online does not charge service fees for falling below PHP5,000, but you still have to keep this amount to earn interest.
Sterling Bank clients can enjoy electronic banking via the Sterling Bank website and its mobile app.
Comparison of Interest Rates
Below is a table comparing the interest rates for each bank's savings accounts. This table will illustrate how much an account earns in interest at each year's end if the depositor has PHP150,000 parked.
| | | | |
| --- | --- | --- | --- |
| Savings Account | Principal | Interest P.A. (%) | Annual Interest Earnings Incl. Principal |
| Tonik Personal Stash | 150,000 | 4.50 | PHP 156,750.00 |
| Diskartech | 150,000 | 3.25 | PHP 154,875.00 |
| CIMB Gsave | 150,000 | 2.60 | PHP 153,900.00 |
| CIMB Upsave | 150,000 | 2.50 | PHP 153,750.00 |
| RCBC One Account | 150,000 | 1.63 | PHP 152,437.50 |
| UnionBank Personal Savings | 150,000 | 0.10 | PHP 150,150.00 |
| BPI Maxi Saver | 150,000 | 0.13 | PHP 150,187.50 |
| PNB Top Saver | 150,000 | 0.50 | PHP 150,750.00 |
| Komo | 150,000 | 2.50 | PHP 153,750.00 |
| Security Bank Money Builder | 150,000 | 0.68 | PHP 151,012.50 |
| Sterling Bank Solo Savings | 150,000 | 0.50 | PHP 150,750.00 |
Conclusion
Banking and maintaining high-interest savings accounts in the Philippines benefit Filipinos of all classes and wage levels. For instance, people can rest assured that their money is safe and earning when it is taken care of by the bank. Though you may hear news about theft and fire, each savings account is protected by insurance from the PDIC.
Aside from keeping your money safe, banks will also find ways to grow their clients' money. The primary method through which savings accounts can earn is through interest. Every month, your account receives interest earnings based on an annual rate. Your account makes money through compounding interest: the bank's algorithm recalculates the monthly interest deposit based on the existing balance.
Lastly, maintaining a savings account teaches you financial discipline. You can already earn interest by keeping your balance at a certain amount. However, making regular deposits can grow your interest earnings considerably through compounding interest.
The best loans for you 💸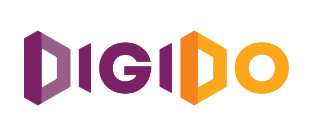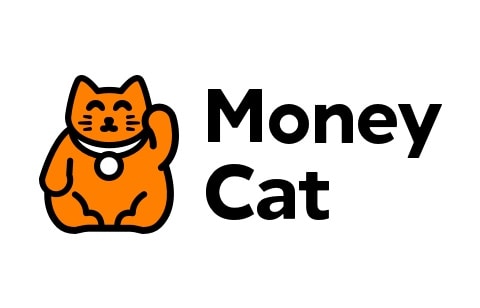 Repayment: Up to 180 days