Spoiler: While writing this post, I am also chatting with the source of these tips, Ms. Ellen Grace Faan! You know what, after paying her first loan on Atome Credit on time, she automatically received an offer for her second loan. No waiting time. From 3K, now, it's 4K! What's more?! It is pre-approved! She got the money instantly on her first loan via Gcash (Yes, no need bank account)! So, I dare you to read this entire post if you want a sure approval too with your application with Atome Credit!
Hello Kabayan!
Do you find it difficult to get a loan online? Then, this tutorial is for you. Getting a loan online has been a talk of the town a few years from now. This year 2020, we expect that there are more people who want to avail of this paperless loan application.
Atome Credit is a financial service provided by Neuroncredit Financing Company, Inc. Atome Credit is formerly known as Kredit Pintar. The company has good reasons to rename it, not because of a bad reputation, but because "Atome" could easily become a household name (that's our wise guess).
If you search Atome at the Google Playstore right now and check on feedback or reviews from its existing borrowers, you'll notice that most of the reviews are from real customers. Unlike if you search other new online lending apps, reviews are fake. Of course, it is really easy to tell a genuine review from a fake one that is intended to increase the ratings.
Okay, so much with that… I know that you did your research too. Let's proceed with these excellent tips given by our group moderator at Online Pautang Para Kay Juan. Thanks, Ellen Grace Faan, for these tips:
Hey, if you are not a member yet of our Facebook group, you should join now for meaningful loan discussions. Members, moderators, and admins are very active! Scammers are frequently watched out, it is a safe group to join with especially if you are looking for more online loan choices…
Atome Credit: Tips for Sure Approval
Make sure that the details in the loan application form should match with the details of the valid ID you have submitted. Otherwise, it might be the ground for disapproval.
You should be specific with your source of income. Also, make your purpose realistic, as well.
The selfie should be clear and it must be exactly the way as instructed. Make sure that you wear a decent outfit, and shoot on a clear background. Find a nice spot on your house, like a white painted wall…
You must take a picture of your ID clearly. All letters should be clear. All 4 corners of the ID should be included in the picture.
Again, the information you have submitted should be clear, make sure to review your spellings, as well.
Atome might be checking your Facebook account for verification. It is a big help if you are using your real full name in your account, with a similar photo as your ID or selfie so the verification process could be faster. For example, our moderator Ellen uses her real name on Facebook. You see, she got approved fast!
UMID and SSS are good IDs. They look more credible in the eyes of these online lending companies…
Above are some of the most important tips for consideration. We have to remember that Atome is doing business, which is to lend money to people who they think capable of paying.
Review your application before hitting the submit button. Think twice. Do you think that the information and photos you have submitted look decent enough so Atome lending or other online loan companies would be convinced that you are one of their potential customers?
Remember, this is not charity. They won't approve people who look "poor" and "helpless". I am sorry for the term, but guys, that is the reality. So again, freshen up, find a decent looking outfit and look for a nice spot in your house or office and take your selfie there… make it awesome and convincing!
You should sound and look capable of paying them, otherwise, they will reject you.
They are not meeting you in person, that is why these documents are important. They would also look for other means to verify your identity, like searching you on Facebook and other social networks. You might consider creating a LinkedIn account, as well… of course, using your real full name.
Here are some proofs to enjoy!
The screenshot below is Ms. Ellen's first loan repayment with Atome Credit.
First loan – 3K
Payment term – 14 Days
Loan received via Gcash (if you don't have a bank account, you should sign up for Gcash!)
Repayment amount: 3,646.80 (She paid via 7-Eleven)
Ms. Ellen received 3K in full, no deduction or processing fee
The total interest is only 21% in 14 days or 0.2156 to be exact.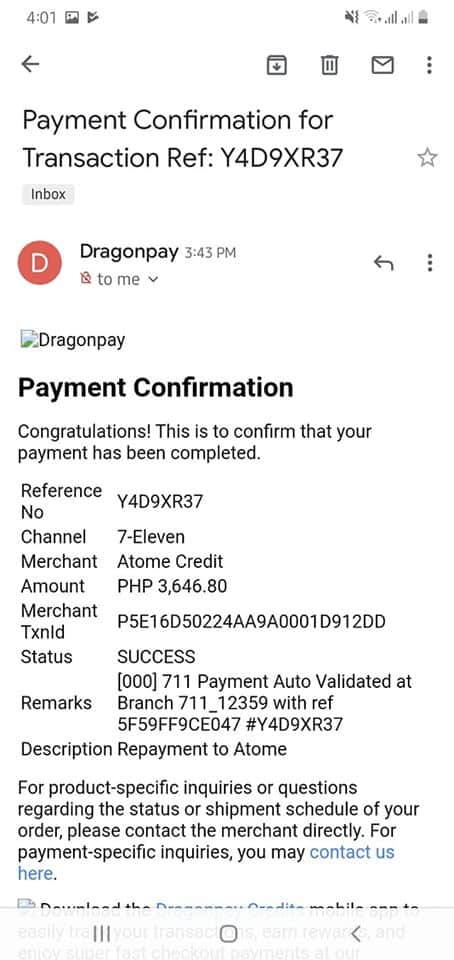 Good payer is offered a reloan automatically!
Ms. Ellen, as shown on the screenshot above, has settled her loan on time. Her reward? Atome Credit has offered her a reloan right after payment!
This time, her second loan was 4,000 Pesos… no more application! It is pre-approved!
Check the screenshot below. Thanks Moderator Ellen Grace for sharing these screenshots to us!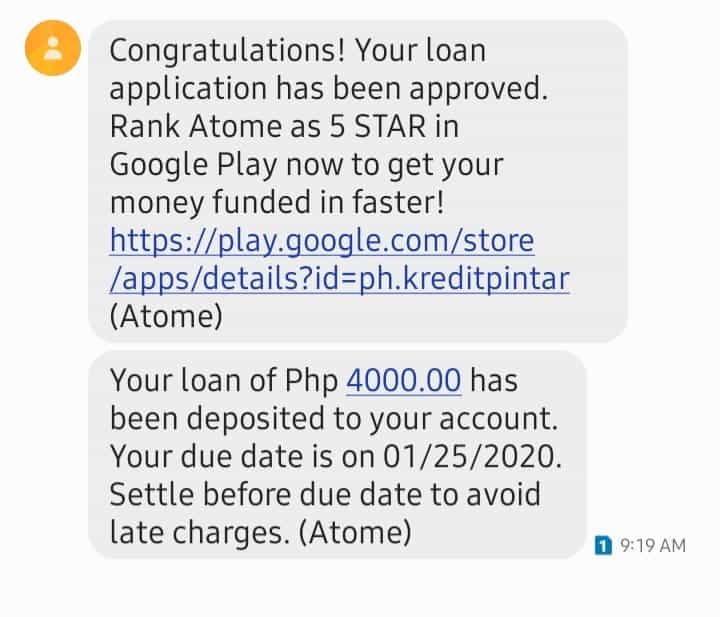 We hope that these tips will help you get a loan approved on Atome Credit and other online lending companies here in the Philippines…
Want more choices? Check all our legit loan recommendations!
Disclaimer: This is not a sponsored review, and we have no direct affiliation with Atome Credit.
The best loans for you 💸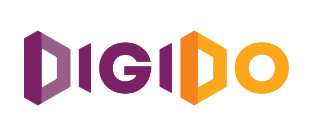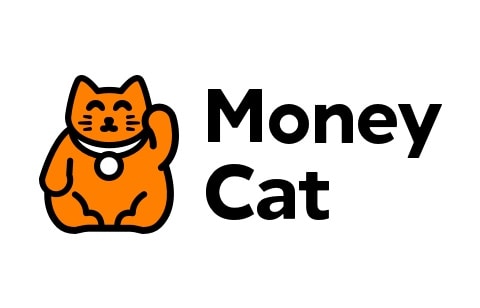 Repayment: Up to 180 days