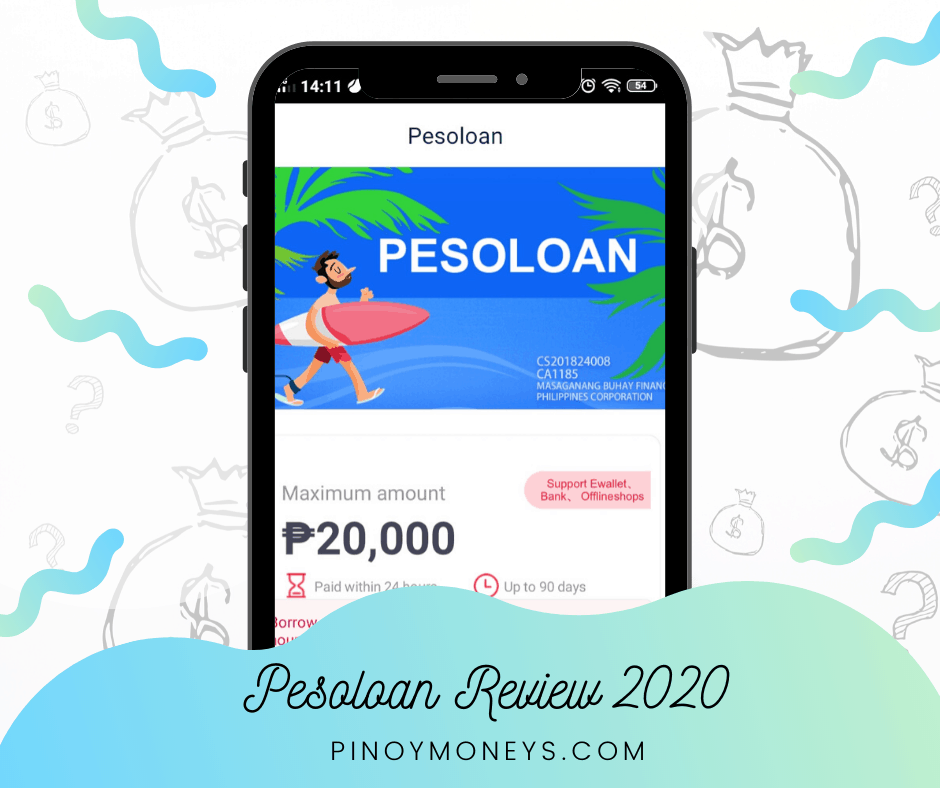 Pesoloan is a full-process credit platform based on the mobile Internet. Nasa top #4 free finance app siya sa Google Playstore. Naka 1 million plus downloads na rin 'to. Pesoloan is a mobile application that is launched in the Philippines and said to provide easy-operation, no-collateral online cash-lending service to help users solve their problems.
Solve their problem… Hmm…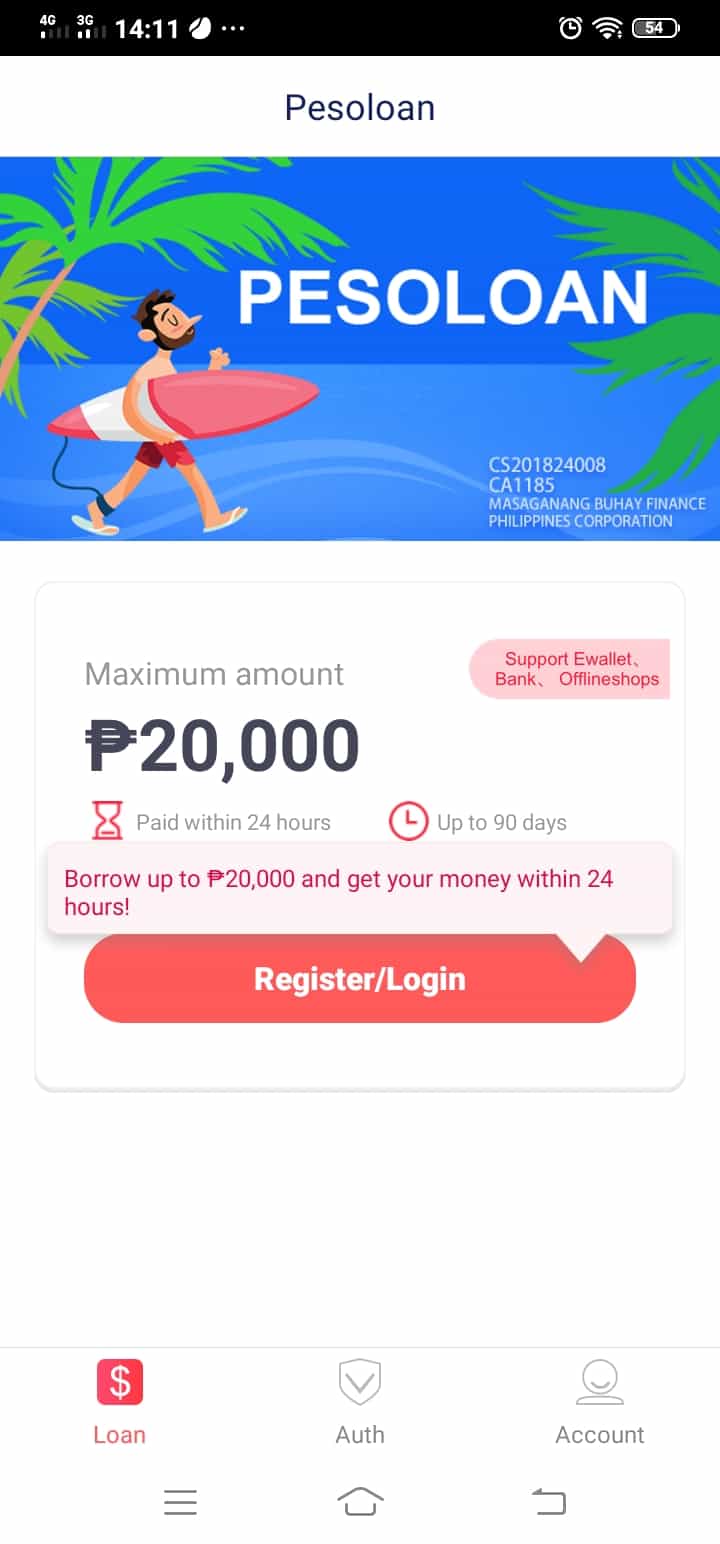 Ito yung mga times na ka mo Petsa de Peligro days. Urgent need of money. Emergency. Dala nang matinding pangangailan. Ito yung mga rason na kung 'di sana dumating eh 'di kakapit sa mga pera utang.
Kaso your payday is a long wait. Di naman pwede sabihin na "kita nalang tayo sa payday". Lalo na pag pinag usapan natin ay gamot, ospital, pang-exam, pang bayad nang tubig, kuryente, pang gatas ni bunso, internet bills, pang load, grocery etc.
"Kakapagod mag trabaho. Pero, char lang. Maraming pa tayong utang bes. "
Why Pesoloan is a fast online cash loan
Product features:
No. 1: No collaterals!
Pesoloan is an online loan service application. You can borrow money from their platform without any collateral.
2. More convenient to borrow money!
It only takes 3 minutes to complete the loan application, and then your loan will be processed quickly. After your loan is processed, the funds will be transferred to you as soon as possible.
3. More flexible to loan and payment
You can choose loan term and loan amount in Pesoloan.
4. Private Policy
Pesoloan protects the privacy of all consumers and does not provide any consumer information to any party without your consent.
5. Easy operation
With these steps to follow:
Download Pesoloan
Fill in your information in our APP(We will protect your data).
Submit your loan application
What do you need to know in applying for Pesoloan?
It only takes a few minutes to fill in the application in the platform and the funds will be disbursed after being approved through the borrowers chosen mode of disbursement, like a bank or cash pick-up.
Indeed, Pesoloan is a mobile application for fast online cash loans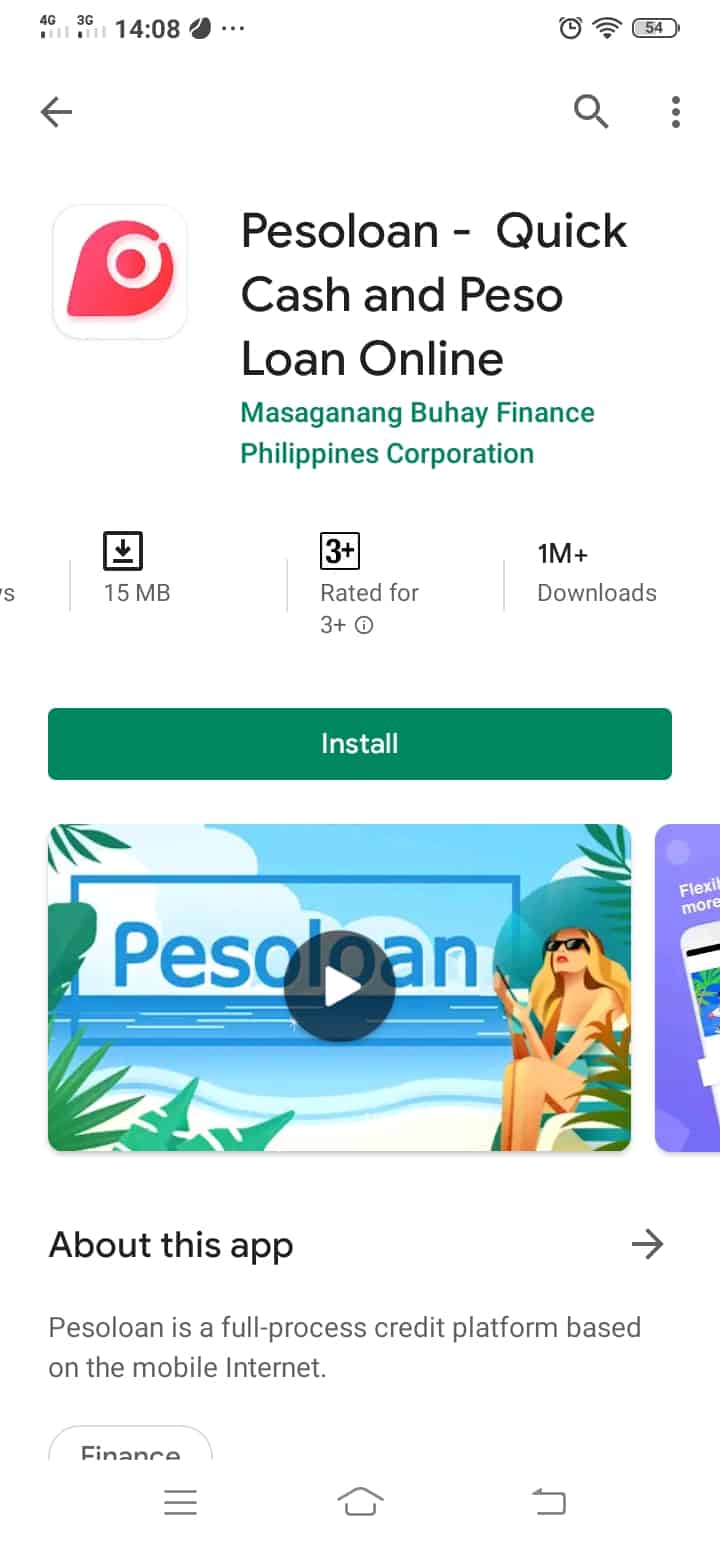 You need to fill in your identification details, personal information, employment information, and emergency contacts.
Loan amount
The loan amount ranges from 2,000 pesos up to 20,000 pesos. The actual loan amount can be adjusted according to your demands.
Loan Terms
With a loan amount of ₱ 8,000.00 – ₱ 10,000.00.
The loan term is 91 days (the shortest, including renewal time) up to 120 days (the longest, including renewal time). With a maximum interest rate of 20%.
Comments & Reviews:
Most of the client's reviews based on experience, the most probable loan term they get is only 14 days payable. That is on the approved amount of 2,500 pesos to 3,900 pesos. Most of the clients' expectations are long term loans but that is not what seemed to happen.
Well, chances are, if your approved credit is ₱8,000 – ₱10,000 maybe you'll get the 91 days to 120 days term.
Interest calculation
Example of an interest calculation:
If your loan amount is ₱ 10,000, the interest rate is 10%, and the loan is 91 days, then on the due date, the amount payable is ₱ 10,249.3 (10,000 * 10% / 365 * 91 + 10,000).

Loan Requirements
Filipino citizens are eligible to apply. With ages more than 18 years old.
You must have a valid ID. They only accept SSS/UMID /TIN ID. And there's no need for a bank account anymore.
Charges and Fees
Another comment on this side, customer reviews say the approved amount is backed up with charges, fees and deductions. So, basically your disbursement take is the net of your approved loan amount.
For example just one of this clients complaint. Loan amount approved is ₱3,500 with 14 days term. The amount of fee deducted is ₱1,225. The amount will be received is ₱2,275.
Medyo malaki nga upfront deduction ni Pesoloan.
Loan Disbursement and Repayment
Once your loan is approved, you can get the money at any branch of MLhuillier.
Loan payment channels are thru : 7- Eleven, BDO over-the-counter payment or online banking, Eastwest over-the-counter payment or online banking.
Final thoughts..
Smooth and easy app. Good to Excellent on rating reviews. But not that so great. An online loan that only need one (1) valid ID and no need of bank account anymore. Yet, approval rate is not so easy to reach and pass. Attention on higher fees and interest rates.
Will you recommend this? Let us know.
Pesoloan download link 👉 https://play.google.com/store/apps/details?id=com.pesoloan 
The best loans for you 💸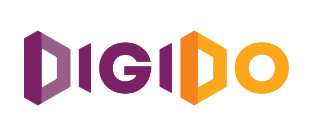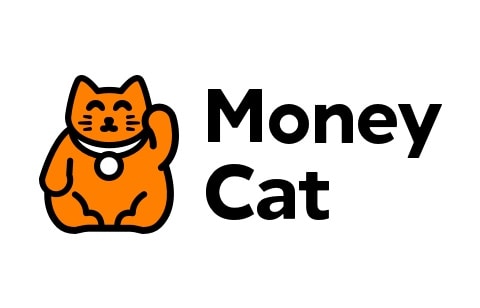 Repayment: Up to 180 days