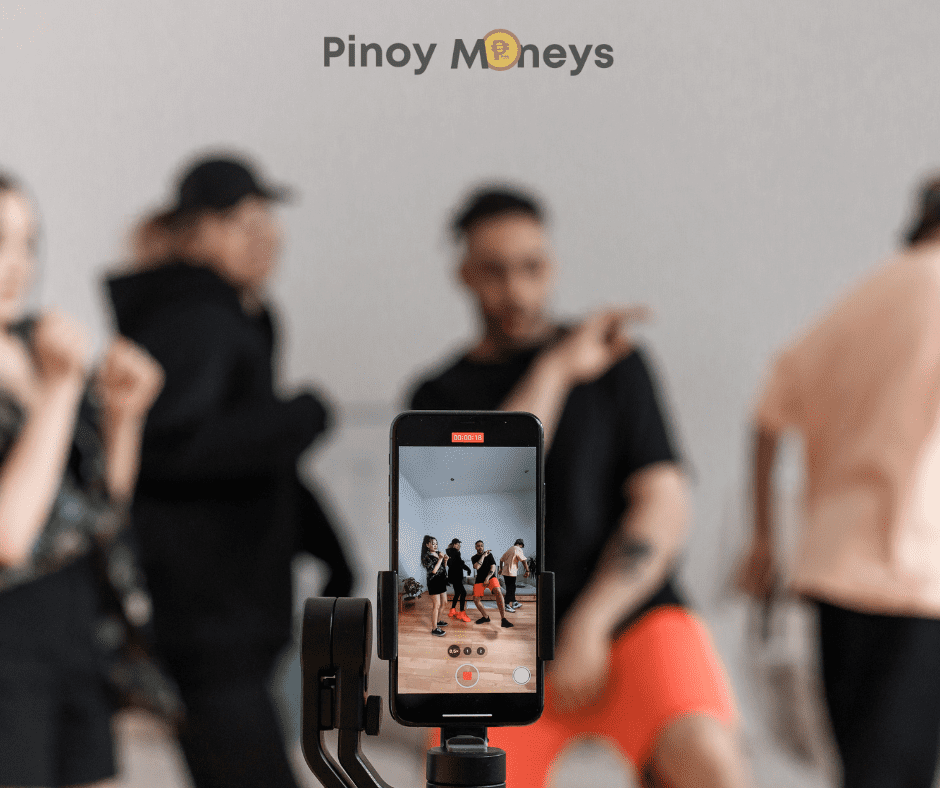 TikTok's popularity soared in the Philippines when former President Rodrigo Duterte declared a community quarantine nationwide imposition. With no classes and work, people sought ways to burn time while confined at home by the lockdown.
TikTok quickly became one of the methods people used to deal with boredom during the quarantine. They also became an entertainment source for others looking for humorous content they would want to share on their other social media accounts. In the previous elections, TikTok also became part of the campaign channels of all Presidential candidates.
Most Filipinos don't appreciate the fact that there are ways to make money on TikTok in the Philippines. All it takes is creativity and knowledge to monetize the site's videos. You should also be at least 18 years old to start earning and maintain specific statistics on your TikTok channel.
Make Money on TikTok in the Philippines – Invest in TikTok Ads
If you have an e-commerce site, TikTok can be an ideal marketplace to promote your shop through ads. It takes some investment to buy advertising space, but doing it on the video streaming site is worth it.
According to DataReportal, about 36 million Filipinos own accounts in the app. Most of these users are teenagers and young professionals who might want to buy specific wares like beauty products, gadgets, and others. You'd need to develop a convincing ad that will make them want to go to your e-commerce site and make a purchase.
Make Money on TikTok in the Philippines – Promote Products in TikTok Shopping
You can leverage the TikTok Shop to earn money from your products if you're an online seller. The Shop is a relatively new feature of the video streaming site, launched only in August 2021. However, sellers already took advantage of TikTok to showcase their items to their followers. They created compelling videos and referred customers via a link to their e-commerce site on the description.
TikTok noticed a significant trend and introduced the Shop to keep their traffic in-site. The mechanics remained the same. The only difference now is that you lead your viewers to your outlet in the TikTok Shop, so they don't leave the app to make purchases.
Seller accounts are only available for users in the United Kingdom, mainland China, Hong Kong, and Indonesia. Filipinos can still make money on TikTok in the Philippines by being an affiliate or a partner of these seller accounts.
Make Money on TikTok in the Philippines – Partner with Brands for Sponsored Posts
Sponsored ads are the one reason you should work extra hard to grow your follower base and make money on TikTok in the Philippines. Once an account has at least 10,000 followers and 100,000 accumulated views in 30 days, it is eligible for monetization. In other words, meeting these thresholds will allow your account to host ads paid for by big brands like Uber.
TikTok video monetization works the same way as YouTube monetization. You earn money every time a sponsored ad plays and receives views from your video. To maximize your earnings, you must work double time producing videos for your channel that feature the brands you want to advertise for.
Endorse Brands as an Ambassador
Becoming a brand ambassador is another way of earning money from brands advertising on TikTok. As an ambassador, your task is to promote the company's products on your videos instead of just sponsored ads. You could also score some free items the advertiser will provide you to use in your content.
Becoming a brand ambassador is similar to qualifying for sponsored ads. You must build up your TikTok's follower base and viewership, producing regular content that keeps the account active. You only need to add one crucial step – featuring the brand's products on your video and including them in your hashtags so you can capture their attention.
Saying hello to the brands themselves could also help. Many influencers reach out to several companies and propose a partnership or collaboration. You only need to ensure that your account is solid enough for the brand to consider working with you so you can make money on TikTok in the Philippines.
Link Your TikTok to Your Patreon
If you're a creative person with a Patreon project, you can use your Tiktok videos to offer a glimpse of your content to interested viewers. All you need to do is include a link in the description or to namedrop your Patreon itself in your videos.
Patreon is a crowdfunding website that you can use to offer exclusive content in exchange for a monthly membership. For instance, if you're producing a short film series, you can create short clips of the project and share them on TikTok. If people like the content, they'll click the link to your Patreon, where they can support the entire project with their subscription.
At this point, you might want to think beyond TikTok videos and develop a full-scale project on Patreon. For instance, many people outside the Philippines want to watch documentary videos and short films about the country. That's an opportunity to make money on TikTok in the Philippines that you should definitely exploit.
Promote Your Business on TikTok
Search for "Mark Tilbury" on TikTok, and you'll find videos of a middle-aged guy offering financial advice tidbits in 1-minute videos. Mark offers investment and financial management tips and maintains a social media presence on Facebook, Instagram, TikTok, and YouTube.
Mark's real business is selling remote-controlled cars. However, he now uses his spare time to offer informative content to earn affiliate and ad-based revenues. TikTok is but one of his promotional vehicles for his YouTube channel. His TikTok videos are independent but always include an invite to Mark's YouTube channel and free stock.
You can make money on TikTok in the Philippines by leveraging the site as an advertising platform for your main vlog on YouTube. It is a means to hit two birds with one stone – you can create a separate income stream and make money on TikTok in the Philippines while also growing your YouTube channel.
Leverage Influencer Marketing
Social media is all about helping each other and creating a network. This means linking with influencers can significantly boost your TikTok campaigns. It takes but one word from these popular users to drive traffic to any channel they shout out in their videos and posts.
One good example to consider is the Italian bassist known as Davie504 on YouTube. Davie started his channel as a university student. One day, popular Swedish vlogger Pewdiepie published a post on Reddit seeking nascent YouTube channels to comment on and be promoted. Davie replied with his fledgling YouTube channel, Pewdiepie responded with a mention in his video, and the rest is history.
Trying to get an endorsement from someone more established than you can be tricky. You can start by blatantly asking for a shout-out in the influencer's comment sections. If you're confident, you can send them a message and invite them for a collaboration. However, you'd have to first strengthen your TikTok channel with quality content, views, and following before you can make money on TikTok in the Philippines.
Receive Coins from Your Audience
If you don't know it yet, you can purchase or earn in-app currency on TikTok. The website offers Coins, which can be used for various purposes. Users can give coins to their favorite content creators as gifts and promote existing content.
As a content creator, you should always encourage your viewers to leave you coins. You can leave the invitation on the video description or verbally make the invite at the end of your video. You must also give them value by producing fun and engaging videos they will enjoy. Quality videos will be your ticket to accumulating loyal fans, some of whom may be generous enough to give you coins.
You can exchange coins for Diamonds, another in-app currency. Unlike coins, diamonds can be converted into real cash so you can make money on TikTok in the Philippines.
Sign Up for Affiliate Programs
You don't have to limit your horizon to affiliate programs within TikTok if you want to earn money on TikTok in the Philippines. There are also affiliate programs outside of the website that you can promote through your TikTok content. These websites include Clickbank, Amazon Associates, the eBay Partner Network, and Fiverr.
Joining these websites is free. Once registered, your next primary task is picking the products from which you want to earn a commission to make money on TikTok in the Philippines. There are thousands of brands that rely on affiliate programs for their marketing. Make sure to choose those you are interested in or passionate about, so creating content around these items does not feel like a chore.
In this context, you can make money on TikTok in the Philippines through commissions. Affiliate programs let you earn commissions of specific percentages from every successful referral. It could be as low as 3% or as high as 10%.
Promote Artist's Songs
Lastly, Tiktok is a great venue to help independent artists build an audience for their music pieces. You can do this by featuring snippets of their music in your 60-second video on TikTok. Ensure that the song you use has a Creative Commons license for commercial and non-commercial use to avoid trouble.
Researching and finding these free audio for your videos takes some time. There are numerous websites online that feature royalty-free music that usually gets included as soundtracks for independent film-making. There are even some artists on YouTube offering some tracks for free to promote their subscription-only work.
Be creative with your content. Take steps to reach out to the artist and show them your work. These are influencers in their own right. If they like your video, they'll share it in their social media spaces. Some might even want to collaborate with and pay you to market their music.
Make Money on TikTok in the Philippines – Conclusion
TikTok is more than just a place to sing and dance. You can monetize your content on TikTok and make the effort worth the while by following any of the ten methods above. The best thing when you make money on TikTok in the Philippines is having fun while doing what you love! It's never too late to start building your TikTok account's following and earning revenues from your videos.
The best loans for you 💸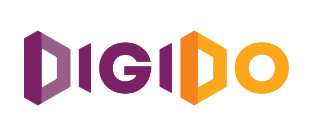 Repayment: Up to 180 days