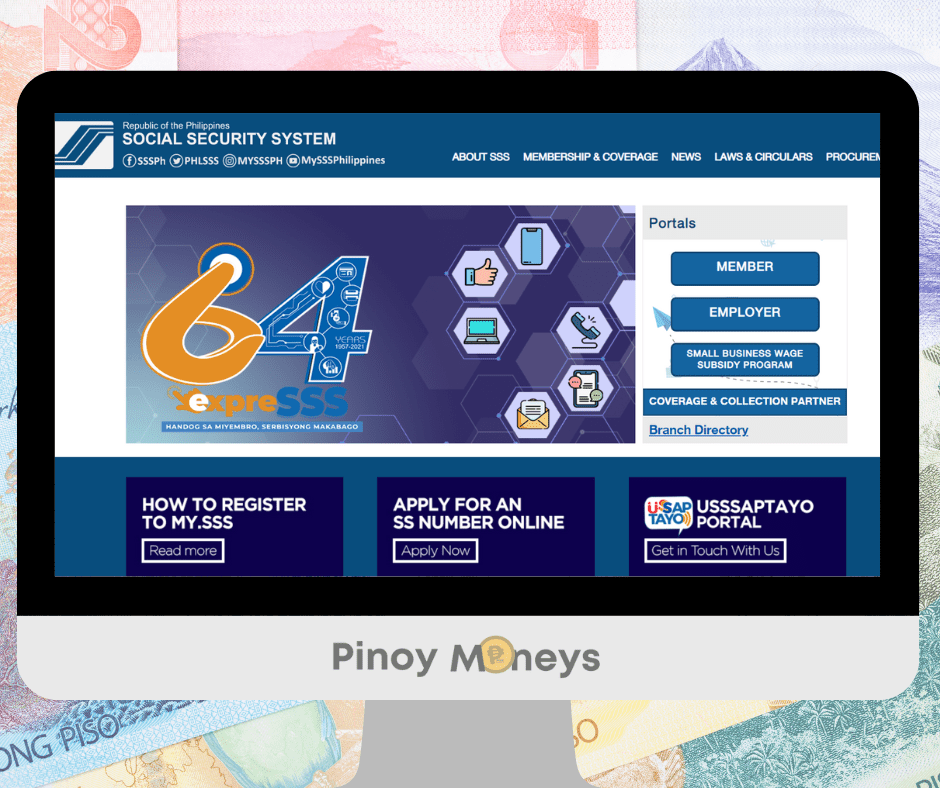 Aside from borrowing money from the best loan app in the Philippines, you can also turn to the government for financial assistance. The Social Security System allows you to apply for SSS Salary Loan from the organization since you're a contributing member.
Why Borrow from SSS?
Although loan apps with low interest have a faster approval process, the SSS salary loan has lower interest rates than these institutions. You also receive your loan proceeds in full when your application is approved. Another advantage you enjoy when you apply for SSS salary loan is that you can use a later loan to repay an existing account.
Who Can Apply for SSS Loan?
Members that have made at least 6 straight contributions for the previous year are eligible to apply for SSS salary loan. Aside from this, the member must have no outstanding loan with the SSS or have at least paid 50% of their previous borrowing. The remaining loan balance will be deducted from your proceeds in the second case.
How Do You Apply for SSS Loan?
Applying for an SSS loan is simple. If you have not done so yet, register for an account at the Social Security System website. This website has all the necessary information and services, including loan applications and contributions. To register, you must update your SSS information to include an email address. You can visit the SSS office near you to complete and submit the form.
Once you've registered your email address, visit the SSS website and register for an account. Once your account is ready, your first step to applying for a loan is to enroll a disbursement account. This is now mandatory because SSS discontinued check disbursement in 2021.
How Do You Enroll a Disbursement Account?
Login to your SSS member portal, and hover your mouse over E-services in the top tab. You will see a dropdown menu with the first option being "Disbursement modules." Hover your mouse again, and you'll see a sub-menu. Click on Disbursement Account Enrollment Module.

The module requires you to enroll a bank, an e-wallet, or a remittance transfer center. However, SSS only accepts bank accounts as disbursement accounts for loans. Prepare a proof of account for your bank account, a valid ID, and your selfie holding the ID.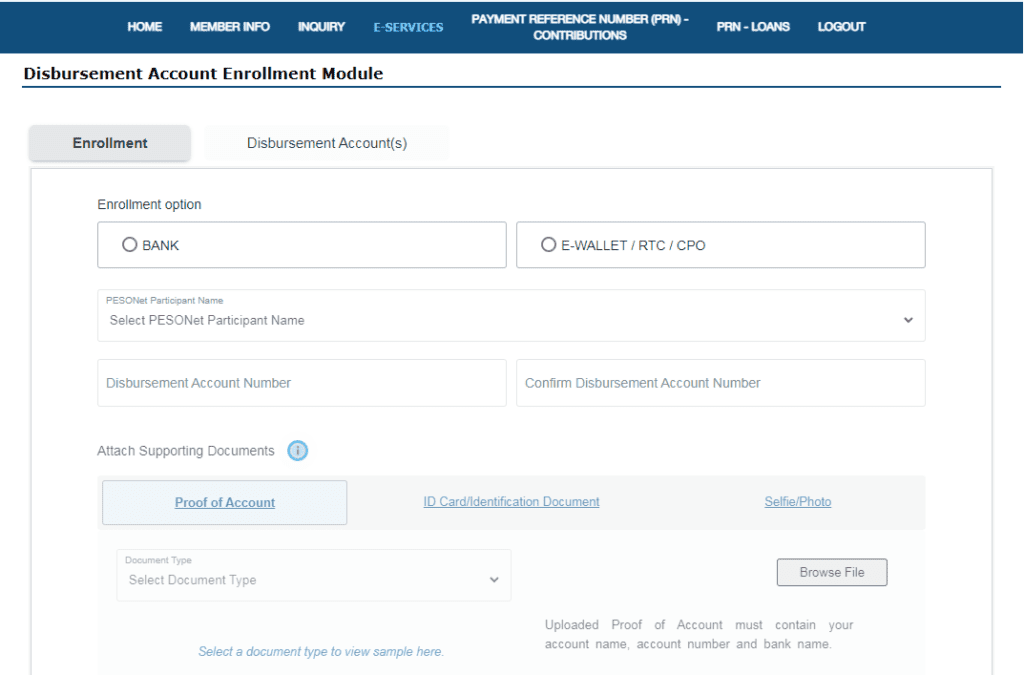 Submit these documents and wait for an update from the servicing branch of SSS. You can receive confirmation of approval within 24 to 48 hours.
The Loan Application Process
Once SSS approves your disbursement account, you're ready to apply for SSS salary loan. Log in to the Member's Portal and hover your mouse pointer over E-services. Move the arrow to "Loans" and click on "Apply for Salary Loan."

The loan application process is very simple. You only need to select how much you want to borrow and which bank account you wish to forward the proceeds to. After completing these steps, the website will have you read the Terms and Conditions. Click on "Proceed" when you're done.
SSS will give you your Loan Disclosure Statement in the next step. You can choose to Print the PDF file and save a copy of it to your computer. Click on Proceed to end the process. You'll receive a confirmation email containing your transaction number.
For voluntary members, you only have to wait for another email confirming approval of your loan after this step. If you are employed, talk to your human resource department and have them approve your salary loan. There's a 72-hour deadline here, so you have to act quickly.
How Much Money Can You Borrow From SSS?
There are two types of loans offered by the SSS. The first is the one-month salary loan. The maximum amount you can borrow under this program is PHP15,000. In any case, SSS uses the average of your most recent 12 monthly salary credits to compute your actual loan limit.
The two-month salary loan represents twice your average MSCs for the last 12 months. This loan type gives you a maximum borrowing of PHP30,000.
How Soon Can You Receive the Proceeds of Your SSS Loan?
After concluding the steps to apply for SSS salary loan, you can expect to wait up to 2 business days to receive your proceeds. SSS uses the PesoNET system to wire the money to your account. Unlike InstaPay, PesoNET does not do real-time account transfers.
Apply for an SSS Salary Loan Now!
An SSS salary loan is one of the most affordable financing available for working Filipinos like you. All you need is an account at the Member's Portal, a bank account, and supporting documents. Apply for SSS salary loan now!
The best loans for you 💸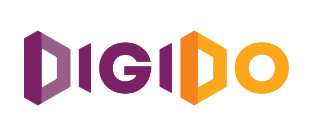 Repayment: Up to 180 days