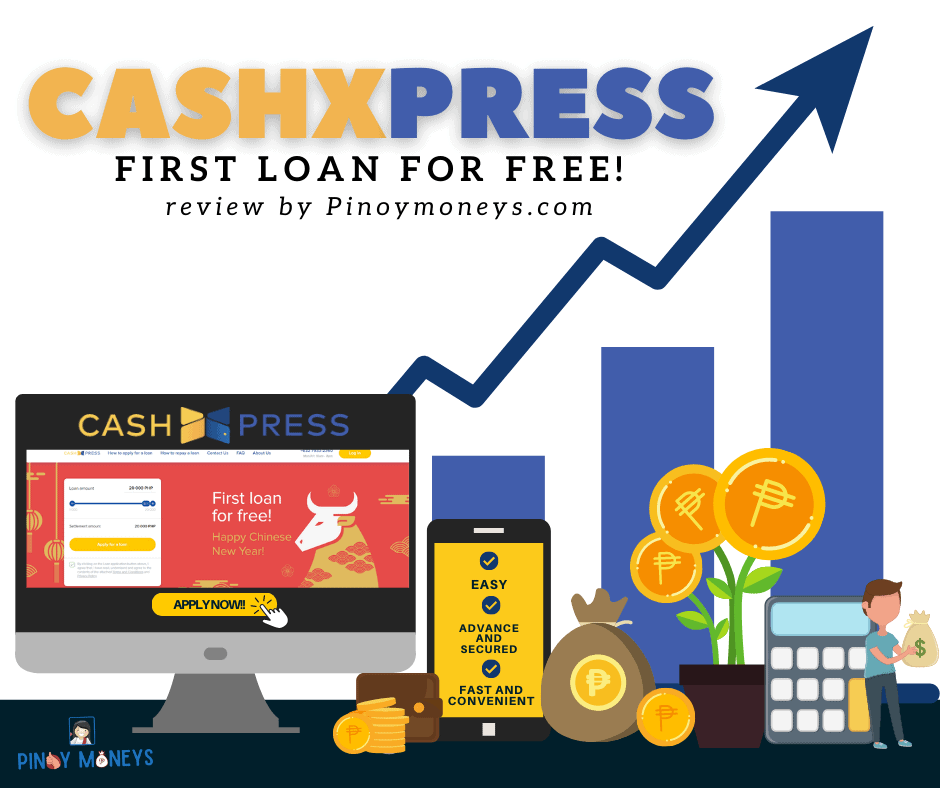 ---
---
Company Name: CashXpress South East Asia Lending Inc. (Doing business under CashXpressPH Lending)
CashXpress Philippines is an online lending platform in the Philippines that provides easy and fast cash to those who need financial assistance for emergencies.
CashXpess Philippines is an online legal lending and is operating under the law of the Philippines. If you will search at sec.gov.ph website, on their list of registered lending. You can see CashXpress Philippines there with a Sec Registration no. CS201951088 and C.A. no. of 2918.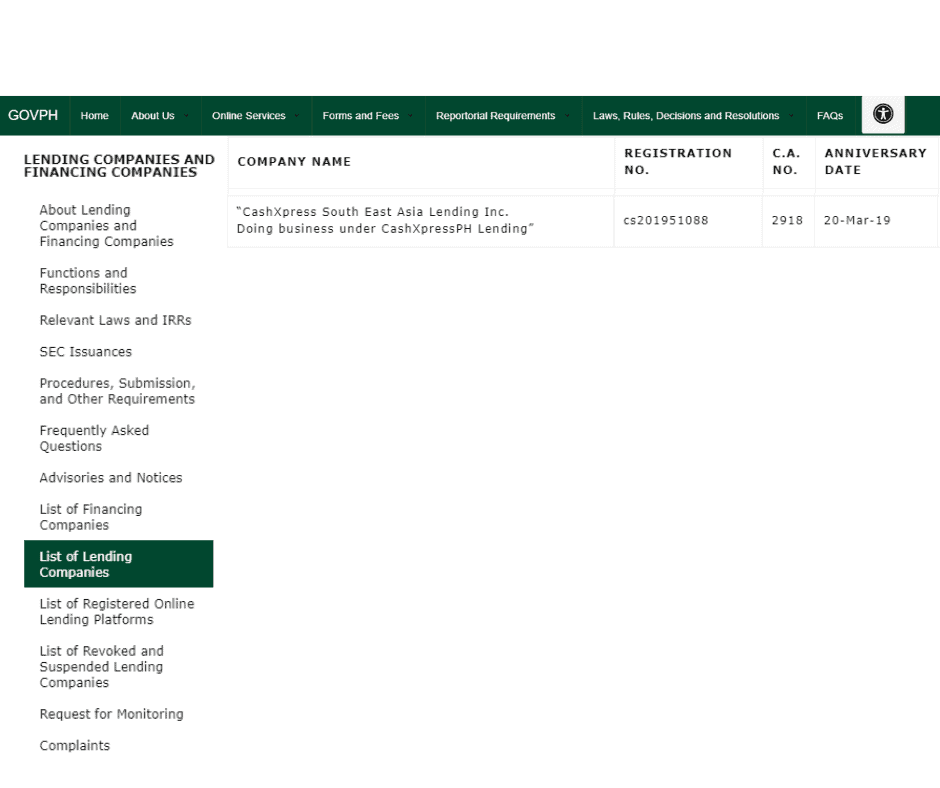 CashXpress Philippines started its loan service operation on March 20, 2019, and is still operating today, even amidst the pandemic.
CashXpress Philippines Contact Information
Address: Avida CiryFlex, 7th Ave. Cor. Lane T, North Bonifacio, Bonifacio Global City, Taguig
Phone Number: +632 7933-2360
Email: info@cashxpress.ph
Working Days: They are available Mon. – Fri. 10:00 AM – 8:00 PM
CashXpress Philippines Loan Feature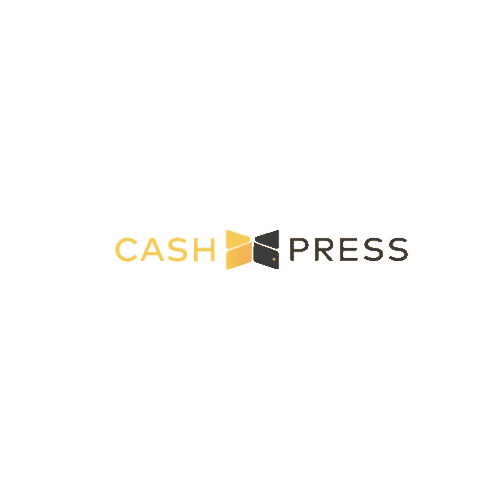 CashXpress Philippines minimum-maximum loan amount
Here at Cashxpress Philippines, you can take a loan.
Minimum – P1,000.00
Maximum – P20,000.00
However, they have a loan limit for all first-time borrowers. You can only take
Minimum – P1,000.00
Maximum – P 10,000.00
Even if they have a loan limit for all first-time borrowers, but rest assured that CashXpress will increase your credit limit. You only need to maintain a good to perfect credit history record by always paying on time.
CashXpress Philippines Loan Term
CashXpress Philippines has a loan term of
Minimum – 7 days
Maximum – 30 days
CashXpress also offers a loan extension. So if you need more time to settle your payment, you can request CashXpress to extend your due.
You can extend your due three (3) days before or even on the day of your due. You can extend with the same period you took your loan. For example, if you took a loan with a tenor of 15 days, you can request to extend for an additional 15 days.
To avail of this offer, you need to pay first the minimum amount due, and you can pay the rest on the extended due date. But, take note that this offer has fees which CashXpress will state on the process.
You can call, email, or chat CashXpress so that they can assist you with your loan extension request, or you can follow these easy steps.
1. Log-in to your account
2. Click EXTEND LOAN button
3. Select the number of days you want to extend your loan due and check the MINIMUM PAYMENT required.
4. Click PAY MINIMUM AMOUNT to activate your loan due extension.
Reminder: To activate your loan extension request, you should pay the minimum amount on or before 6 PM of your due date.
Tip: To be safe, extend and pay the minimum amount due days before your due date. In case of errors, you still have time to work with it or get assisted before your due ends (where you need to pay late payment fees).
CashXpress Philippines Interest Rate
CashXpress Philippines offers a low-interest rate compare to other online lendings. On the sec.gov.ph website, you can see that CashXpress has an interest rate of 1% – 2.3% per month.
However, the final information on your interest rate will depend on the approved loan amount and tenor.
CashXpress also provided a calculator on their website that you can use to determine or to get the calculation of your loan.
And wait, there's more! If it is your first time taking a loan here in CashXpress, well, here's good news for you.
CashXpress offers the first loan for FREE! That means 0% interest on your first loan! Sounds good, right?
How to be Eligible for CashXpress Philippines
To be eligible for the CashXpress loan service, you should meet these qualifications listed below.
You must be a Filipino citizen currently living in the Philippines.
Your age must be at least 21 years old and not older than 50 years old.
You must be employed or self-employed with a stable income source.
What are CashXpress Philippines Loan Requirements
Here is what you need to prepare and present if you want to avail CashXpress loan service.
Here is the list of Valid IDs that CashXpress will accept
TIN ID (TAX ID)
SSS
GSIS
UMID
How to Apply for CashXpress Philippines Loan
You don't need to download an app if you want to apply for CashXpress loan. You only need to go to their website and click APPLY FOR A LOAN to start your loan application process. It only takes 5 – 30 minutes!


After that, you need to Register. You need to create your profile and fill out the application form.
Note: Provide all the information honestly and always check for errors and typos to avoid future problems.
Next, you will get verified. CashXpress will call you to finish the loan process and tell you the terms and conditions of their loan service. While waiting for the call, you should not let your phone unattended for CaxhXpress will call anytime. It would be a waste if you can't accept their call.
After the call, you need to wait for minutes to know your loan application decision.
When and How can you Get the Money After Approval
If your loan application got approved, CashXpress would send you an SMS, Email or they will call you to update your status and send you the contract.
After that, your loan proceeds will be sent directly to your bank account, and your loan amount should be reflected within minutes up to 24 hours, depends on your bank.
If you haven't received your money and if you think you have waited long enough, do not hesitate to contact CashXpress. They will be happy to assist you.
How and Where to pay CashXpress Philippines
Information about your due is included in your contract, CashXpress sent you during loan approval, or you can check it at your CashXpress account by clicking HISTORY.
You can pay at different channels partnered with CashXpress. To see the list of their partnered payment channels, just log in to your account.
To pay, just click PAY NOW and select your preferred payment method. CashXpress will provide payment instructions to help you every step of the way.
What do other people say about their service
These are some of the reviews CashXpress Philippines provided for those who have tried their service.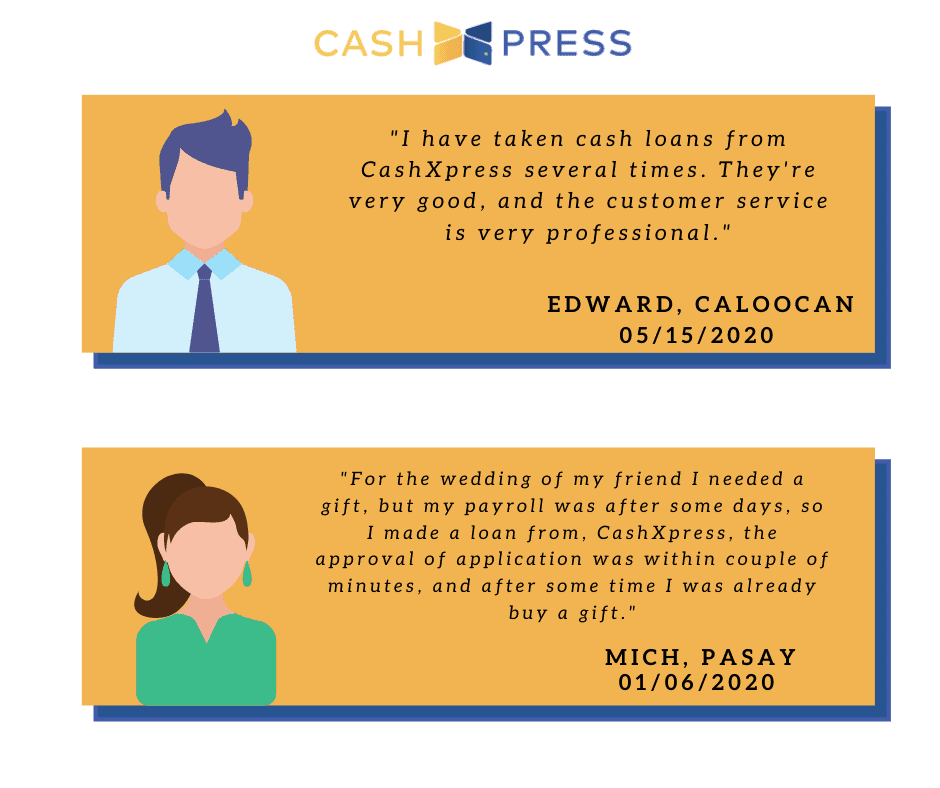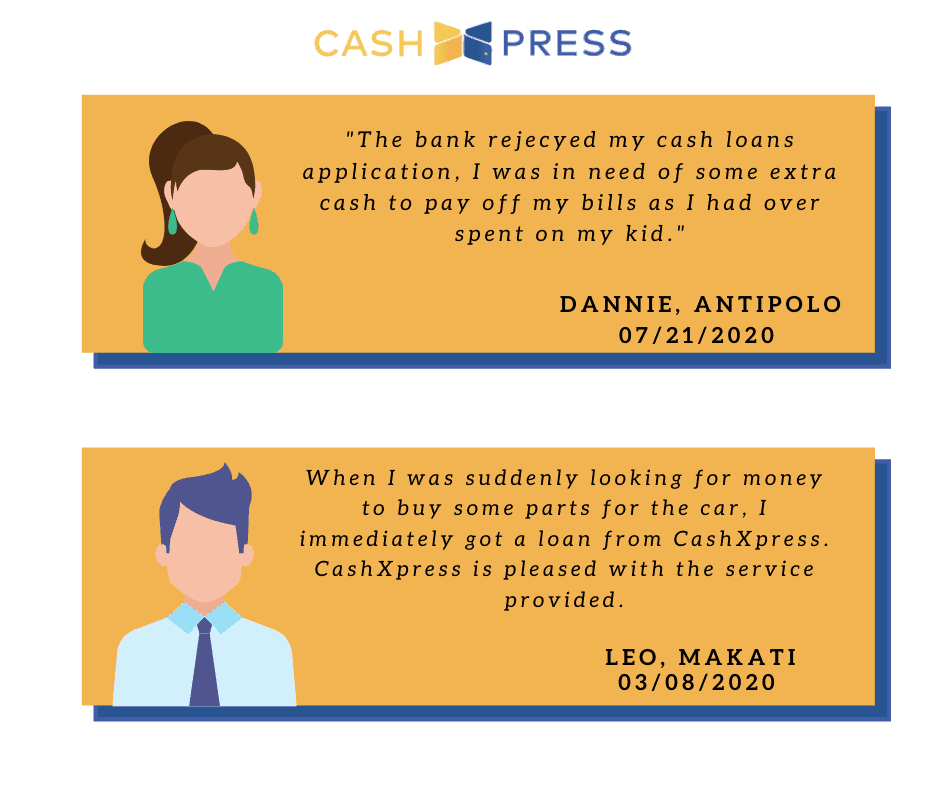 Since CashXpress Philippines is a new lending platform, you can't find much feedback about them yet. If you have tried their service, please don't hesitate to leave your review in the comment section below. It could be a great help for others looking for information about CashXpress's performance and service.
Loan Alternatives
Aside from CashXpress, other online lendings also offer fast cash. They also only require a Valid ID, and it is easy to qualify for a loan. These are the following.
For more list of online lendings that offer quick cash, you can check it here.
If you are looking for a loan offer where you can loan higher amounts, you can try Banks Personal Loan as an alternative. The following banks offer high loanable amounts with low-interest rates and long terms. You can also check them out.
For more list of banks that offer personal loans, you can check it here.
Source: CashXpress Website
The best loans for you 💸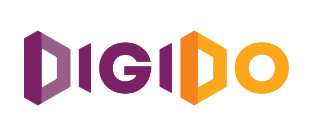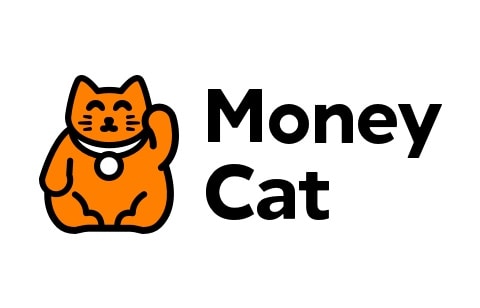 Repayment: Up to 180 days