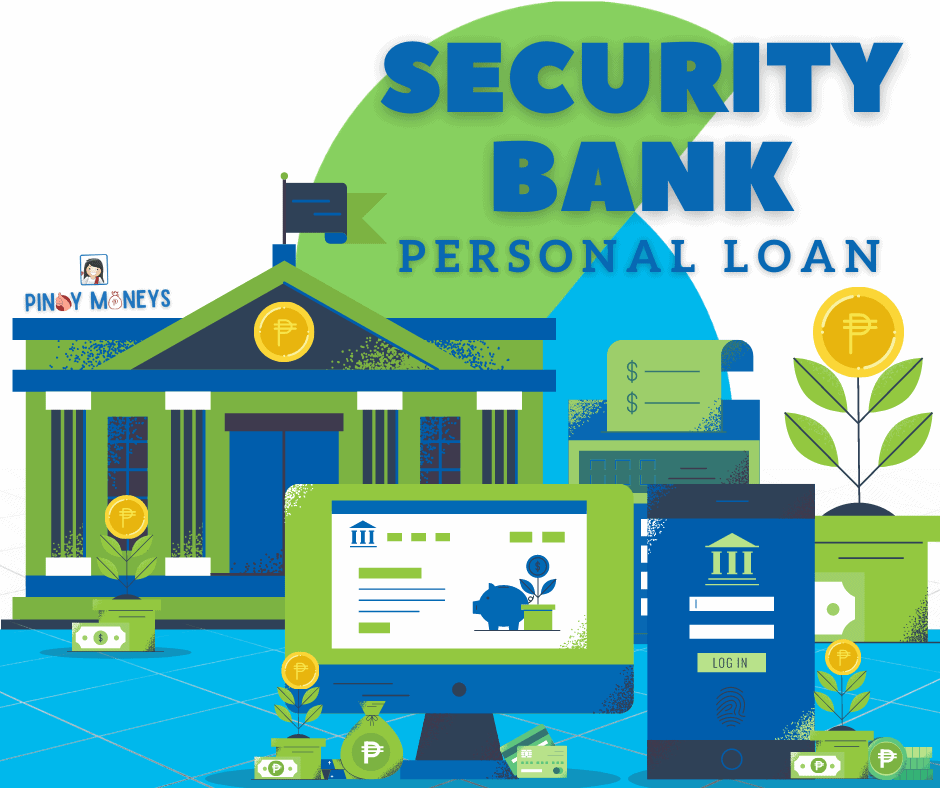 ---
---
If you are looking for a personal loan that is accessible, simple, and flexible, then availing for Security Bank Personal Loan is one of the best options.
But why Security Bank Personal Loan? Cause not only they provide low-interest rate and flexible loan term. They also make a stress-free way of availing of their loan.
Security Bank makes sure that availing of their loan can provide help to Filipinos financial needs. They make sure that their requirement is simple and made their qualifications easier for Filipinos to qualify. They also made this loan offer collateral and co-maker free!
Are you interested in Security Bank Personal Loan offer? Then don't close this page. This article will tell you all the information you need to know about Security Bank Personal Loan.
Security Bank Personal Loan Feature
Security Bank Personal Loan will let you loan an amount ranging from P30,000.00, which is the minimum, and P2,000,000.00, which is the maximum.
They have a flexible loan term of 12 up to 36 months. And they have an affordable monthly add-on rate of 1.39% – 1.69% percent per month, and the Annual Percentage Rate begins at 29.48%.
Note: This rate may change, depends on the approved loan amount and loan tenure.
Approval of loan here at Security Bank takes only three (3) up to five (5) banking days. If you need immediate money for emergencies, then this offer is the right choice for you. Quite quick! Considering that most bank takes up to seven (7) days before you can get your loan application's approval.
However, if you are one of those who can't wait for days and want a quicker loan approval, you can check out CIMB Bank Personal Loan as an alternative, here you can get your loan approval as quick as 24 hours! Or check out this list we made of online lendings that offer fast cash.
After the loan approval, Security Bank will call you and notify the result of your loan application.
Note: Due to pandemic and quarantine are applied, you may experience delays in processing your loan application. But, rest assure that Security Bank will update you once your loan has been processed.
How to be eligible for Security Bank Personal Loan
To qualify for a Security Bank Personal Loan, you should meet these qualifications listed below.
You must be a Filipino Citizen, currently living here in the Philippines
Your age must be at least 21 years old but not more than 65 years old at the time of application.
You must have a residence or an office landline.
Your office or place must be within the bank's service processing area.
For EMPLOYED
Having a stable source of income is a must
Minimum gross monthly income must reach the following

Inside Metro Manila – P15,000.00
Outside Metro Manila – P12,000.00
For SELF-EMPLOYED/ SELF-EMPLOYED PROFESSIONALS
Your business must be operating for at least two (2) years with at least one (1) trade reference.
You must be the business owner or the majority owner with at least 40% stake.
Minimum gross monthly income must reach P100,000.00.
OR
Inside Metro Manila

P30,000.00 gross monthly income
P15,000.00 net monthly income
Outside Metro Manila

P25,000.00 gross monthly income
P15,500 net monthly income
From what you have seen (and read), Security Bank Personal Loan qualification is simple, and it is easy to qualify. Did you qualify? Then don't hesitate to apply now!
Another way to know if you are qualified for Security Bank Personal Loan is by taking their Personal Loan Pre-Approval Quiz. Here you will find out if you pre-qualify for a personal loan. Want to try the quiz? Click here.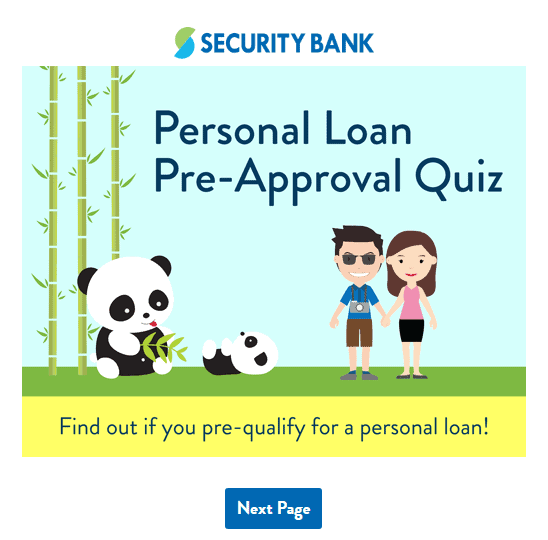 How to apply for Security Bank Personal Loan
Yes, it is easy to qualify for Security Bank Personal Loan, but are you still having the doubt cause you don't know how to apply? don't worry, we got your back! We will show you how to apply for Security Bank Personal Loan.
There are two (2) ways to apply for Security Bank Personal Loan, one is online, and the other is by going to their branch. Let's tackle first the online loan application.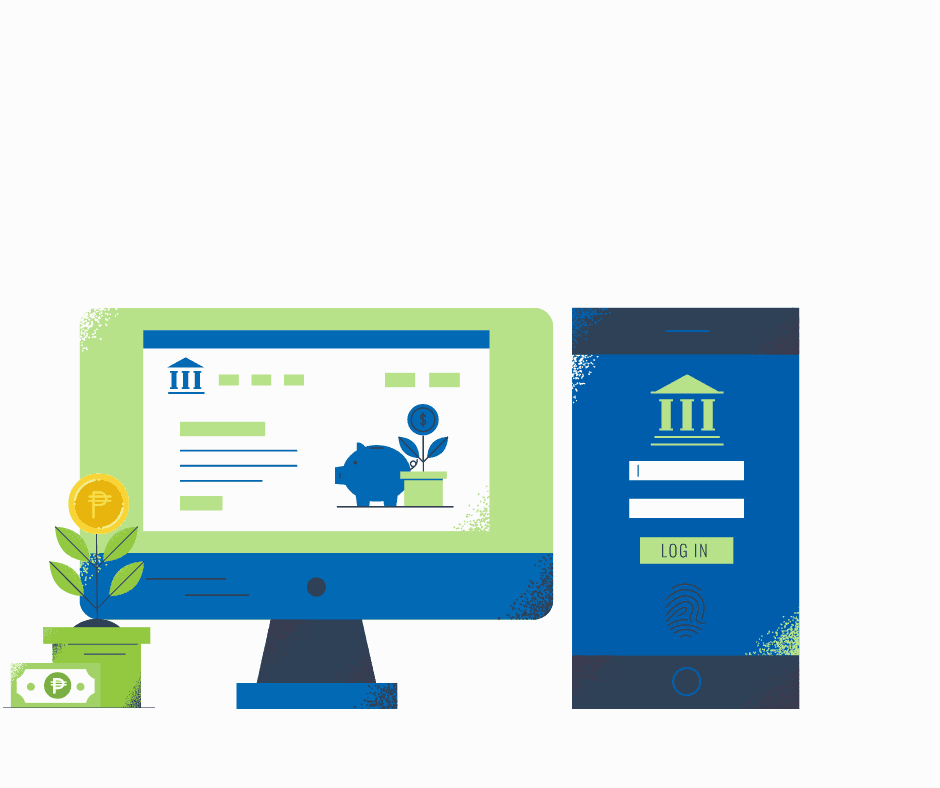 Since everything seems to be going digital these days, Security Bank makes sure that they are not left behind. They upgraded their service and made a loan application online.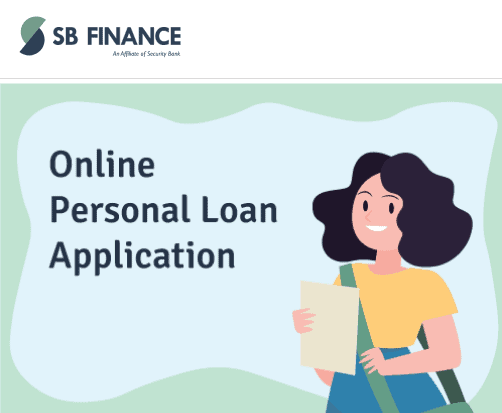 No one can deny it. We all know that this is the most convenient, especially during these pandemic times where going out is very risky cause Covid-19 is still out there, roaming around with its new variant making it scarier to go out.
And since this is online, make sure that you have a stable internet or data connection (to avoid problems during your loan process) and have your gadget ready.
For an online loan application, you can click here.
After you click, this is what you should see.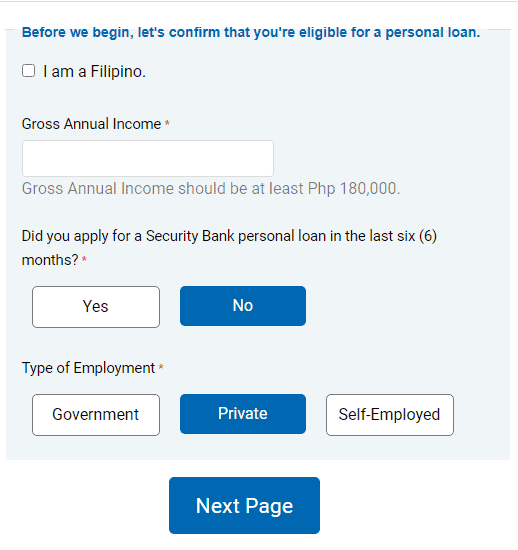 You should provide all the information they asked and also answer honestly, and always check for errors to avoid unnecessary problems in the future. After providing all the information, click "NEXT PAGE" to proceed with the loan application.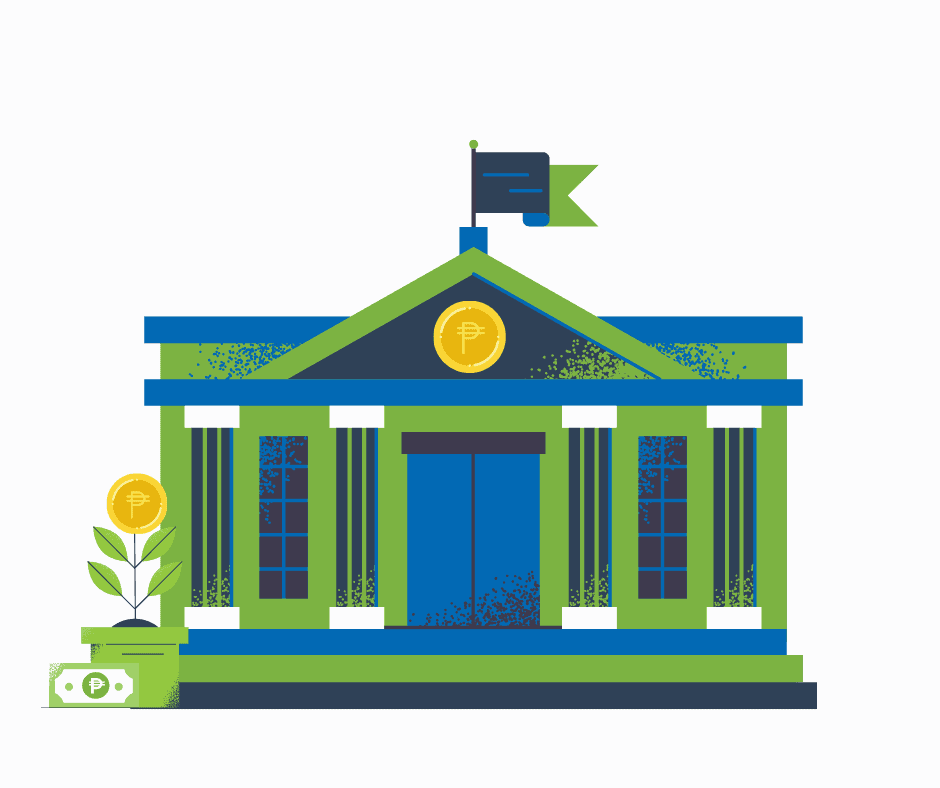 The old ways. Suppose you have a lot of time and prefer doing the loan process at their branch, why not! Just make sure to follow safety protocols like wearing a mask and face shield. And make sure you have a strong immune system to avoid the risk of getting the virus.
Although, lots of people today would choose the digital process for their loan application. But, others would prefer going to the bank branches because maybe banks are near their place or have limited resources used for digital banking.
If that's the case for you, then it is okay. Download this Security Bank Personal Loan application form first, then fill it up before going to Security Bank branches.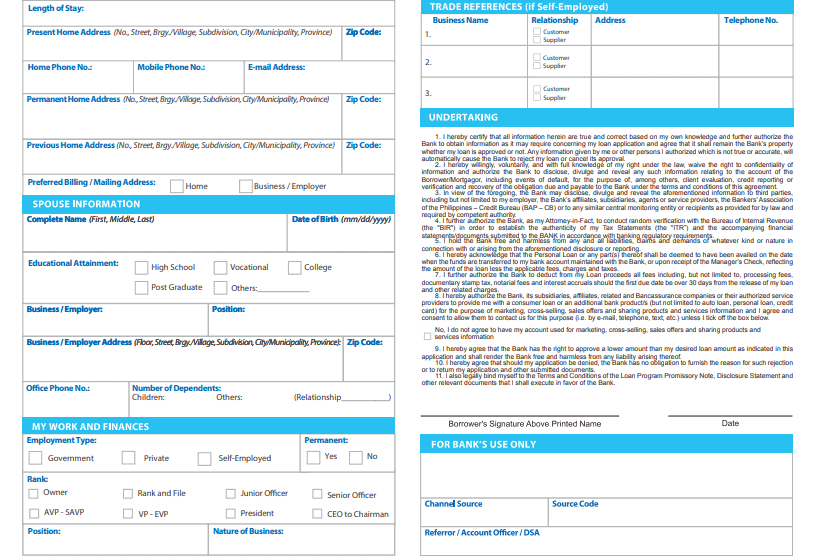 To see the list of Security Bank branch near you, you can search it here. Information about their branches operating time and hours are also provided.
Note: For those who don't know how to calculate their Gross Annual Income, this is how you do it. (These are for those who are paid daily.)
First, Divide your salary by the number of hours you are working per day. For example, If I work 8 hours per day and I am paid P400.00 daily, this is how I will calculate my Gross Annual Income.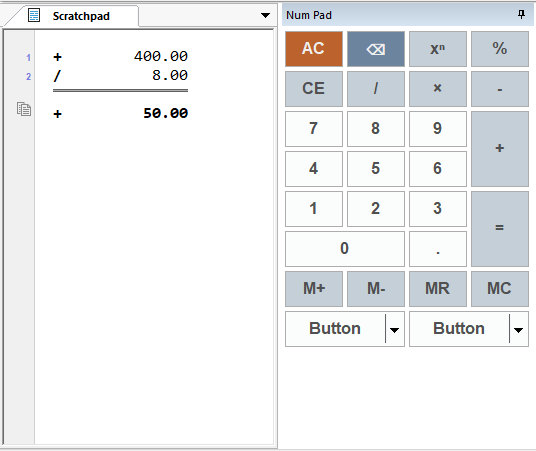 Second, Multiply the result by the number of hours you work per week.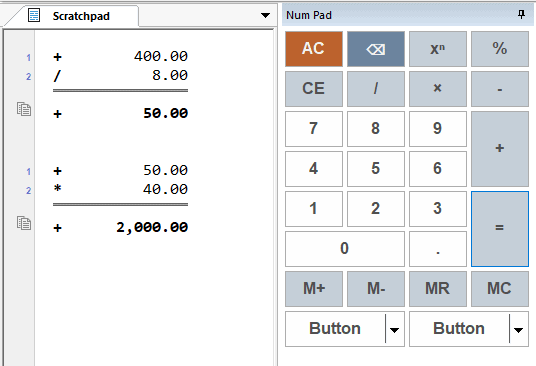 Third, Multiply the result by 52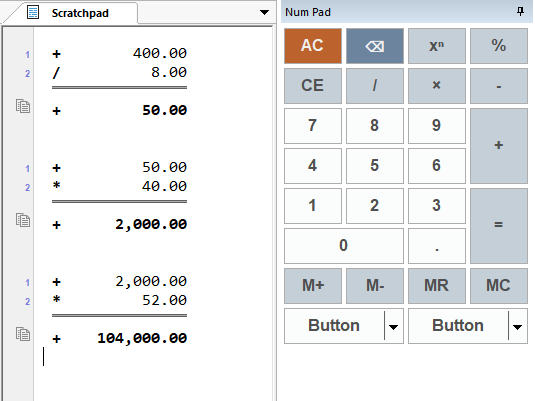 The result is your Gross Annual Income.
Also, take note that your Gross Annual Income is not limited to your income in cash. You can also add your property or services received. Gross Annual Income comes from all of your sources.
Security Bank Personal Loan Requirements
Your loan application wouldn't complete without requirements. Below you will see a list of requirements you need to provide if you want to apply for Security Bank Personal Loan.
Completely filled-out and signed application form
Signed Promissory Note and Disclosure Statement
Company ID with clear photo and signature (photocopy only)
1 Valid government-issued ID with three (3) specimen signatures (Photocopy only)
For EMPLOYED
Proof of income
Latest original 1-month payslip
Latest BIR Form 2316
For SELF-EMPLOYED
Latest ITR with BIR stamp and tax receipt
Two (2) years Audited Financial Statements
SEC/DTI Certificate of Registration
Six (6) months Bank Statements
Valid ID's they accept:
Passport ID
Driver's License ID
SSS or UMID ID
PRR ID
Voter's ID
Note: Security Bank may require additional documents to process the loan.
Security Bank Personal Loan Fees and Charges
Like any other bank, Security Bank also has fees and charges deducted from your loan proceeds. Here is the information on Security Bank fees and charges.
Processing Fee: P2,000.00 (will be deducted from loan amount upon booking)
Documentary Stamps: P1.50 for every P200.00 (this is for loans exceeding P250,000.00)
Note that Security Bank has a late payment fee of 3% of the amount due or P500.00, whichever is higher. If you don't want to pay more than what you need to pay, then settle your payables on time. Also, paying on time or not will affect your credit history record. A good to perfect credit history means a higher chance of approval.
There is also a processing fee of P2,500 if you want to pre-terminate your loan. That will be applied to your account. And they will also implement a closure handling fee of P2,500.00.
How to get your loan proceeds
Your cash will be released through a Manager's Check (MC) or Credit to Security Bank Account. You can also claim your money at the Loan Releasing Area or through Security Bank branch where loan is applied.
You must bring the following listed below when you claim your money.
For EMPLOYED
Company ID and one (1) Valid government-issued IDs (Original Copy)
For SELF-EMPLOYED
Two (2) Valid government-issued IDs (Original Copy)
Other documents required for booking (will be relayed by the Security Bank representative who will call you)
If you are still not sure about availing Security Bank Personal Loan, you can also check out our bank list that also offers a personal loan. There in the list, you can find HSBC Personal Loan, which offers low monthly add-on interest rate, as low as 0.65%! PSBank, which offers personal loan with a revolving credit line and fixed term, and so much more.
For queries and more information, you may contact Security Bank Customer Service Hotline at 02-88879188 or email them at plonlineapp@securitybank.com.ph.
Source: Security Bank Personal Loan
The best loans for you 💸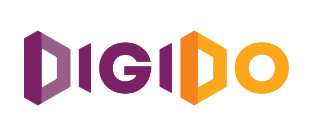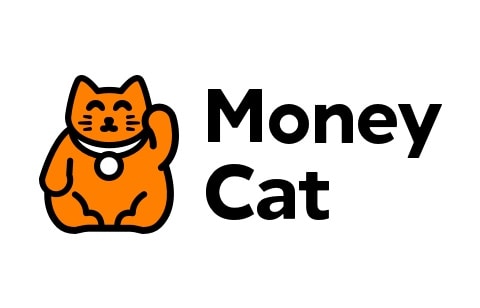 Repayment: Up to 180 days