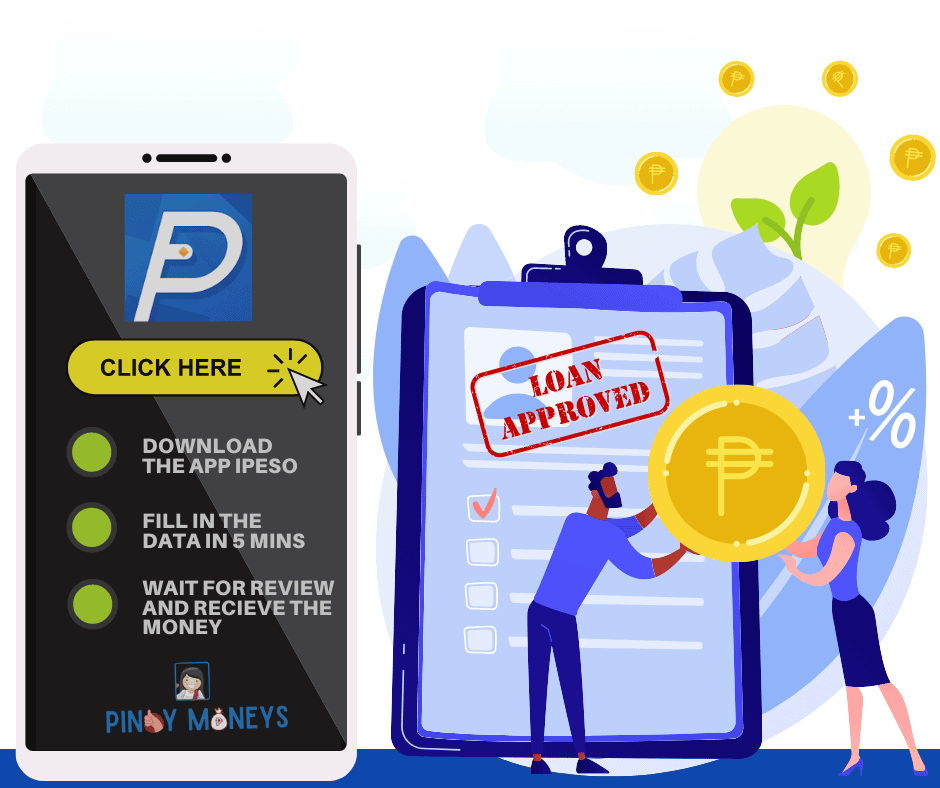 ---
---
Company Name: LINK CREDIT LENDING INVESTORS INC.
IPeso is an online lending platform here in the Philippines that offers short-term loans. IPeso loan application is online and available for all Filipinos nationwide.
If you need instant cash for emergencies or you have a shortage of money or you need a little financial assistance to survive before your next salary. Then, a short-term loan offer like that of IPeso could lend help.
IPeso is an online legal lending and working under the Philippines Law. If you will search at the official website of sec.gov.ph. You can see that IPeso is a registered company with SEC Registration No. CS201705312 and C.A No. of 3072
IPeso is working under the company Link Credit Lending Investors Inc. and started its operation on Sept. 2, 2019
IPeso Loan Contact Information
Address: 12th Floor, Aseana Three Bldg, Macapagal Ave cor. Aseana Ave. Aseana City Tambo City of Paranaque, Fourth District, NCR, Philippines, 1701
Mobile:
GLOBE: 09369861009
SMART: 09614294801
Email: help@ipeso.ph
Working Time: 9 AM – 5 PM, Monday – Saturday
IPeso Loan Feature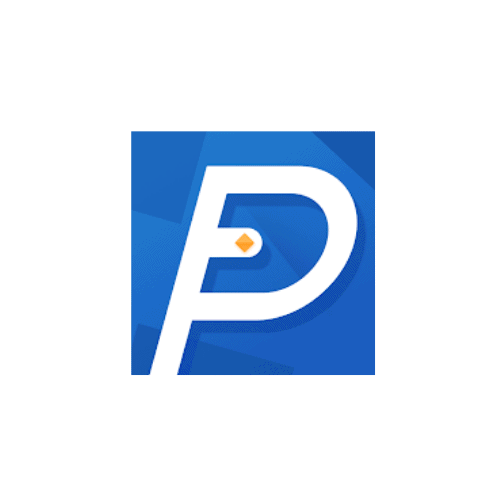 IPeso Loan Minimum – Maximum Amount
Here at IPeso, you can loan an amount with a
Minimum – P2,000.00
Maximum – P15,000.00
If you are a first-time client, expect a credit limit. We haven't tried the IPeso loan service yet, and we can't find reliable sources during our research to know how much is the credit limit of IPeso for all first-time clients. But, as we have all learned, online lending always sets a loan limit for all first-time clients.
To increase the credit limit, you only need to maintain a good to perfect credit record to them by always paying on time.
Tip: If you want a higher chance of approval, select a lower amount on your first loan.
IPeso Loan Term
IPeso has a loan term.
Minimum – 91 days
Maximum – 365 days
If you are a first-time borrower of IPeso, you can't avail of that loan term yet.
Most online lending that offers short-term loans has seven (7) days as the minimum loan term and 1 – 2 months as their maximum loan term, and that is also the same with IPeso.
To increase your loan term, you only need to maintain a good credit record for IPeso to increase your loan term.
Note: Loan Term and Credit limit might not increase instantly on your next loan but rest assured that IPeso will increase it if they see that you are a responsible borrower.
IPeso Loan Interest Rate, Fees, and Charges
IPeso has an interest rate of
0.49% daily
4% – 5% per month
Maximum Annual Percentage Rate (APR) of 24%
Note: Rates may change depending on the approved loan amount and tenor.
The mobile app description of IPeso said that they don't have a transaction fee or service fee. But, expect a deduction, most online lending charges processing fees that will be deducted on your loan proceeds.
How to be Eligible for IPeso Loan
To be eligible for the IPeso loan service, you should meet these qualifications listed below.
Filipino citizen
Age must be between 18 – 60 yrs. old
Currently living in the Philippines
Must have a stable income source
Easy to qualify, right? If you pass the eligibility test of IPeso, then you are welcome to try their loan service.
What are Ipeso Loan Requirement
To avail of Ipeso, here is what you need to prepare and present.
And that's it! Yes, IPeso only requires 1 Valid ID. They make it easier for Filipinos to try and avail their loan service.
It's actually almost the same with other online lendings. Sometimes, others require employment proof like payslips, but those are optional.
How to Apply for IPeso Loan
To apply in IPeso, you need to download first their mobile app available in Google Play Store.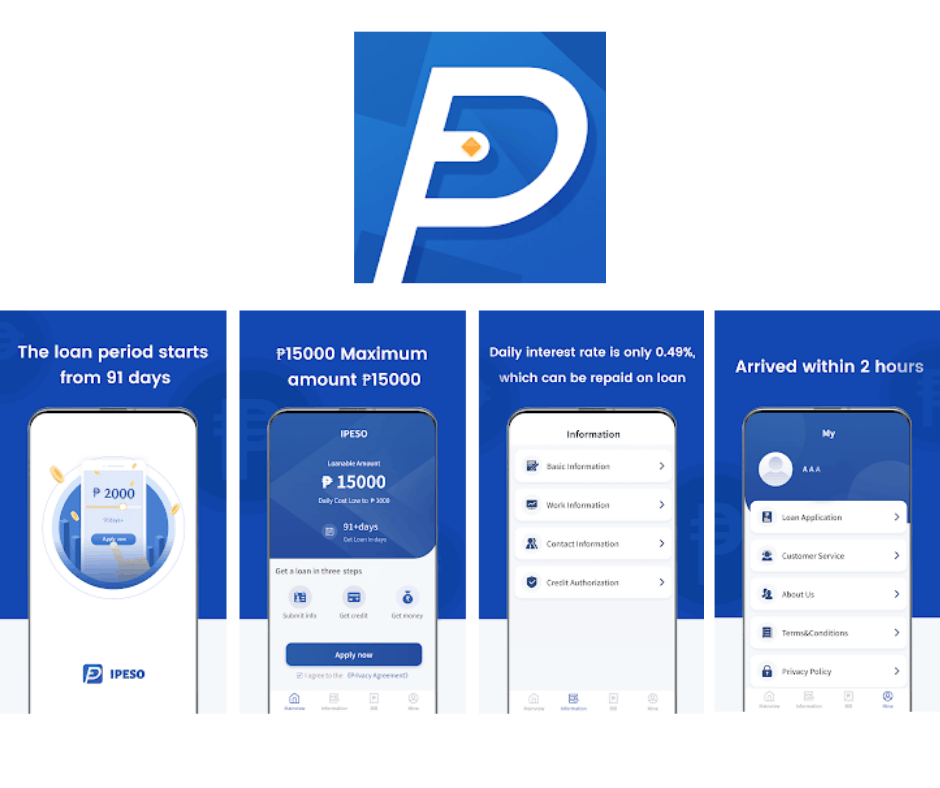 If you are interested in the IPeso offer and want to try their loan service, click here to download their mobile app.
IPeso provided three (3) easy application steps.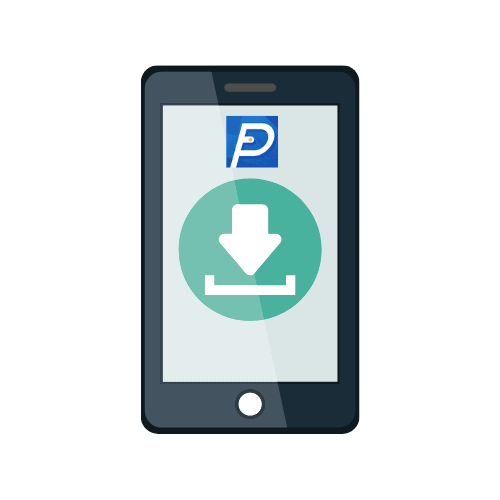 Step 1 Download the IPeso app and Install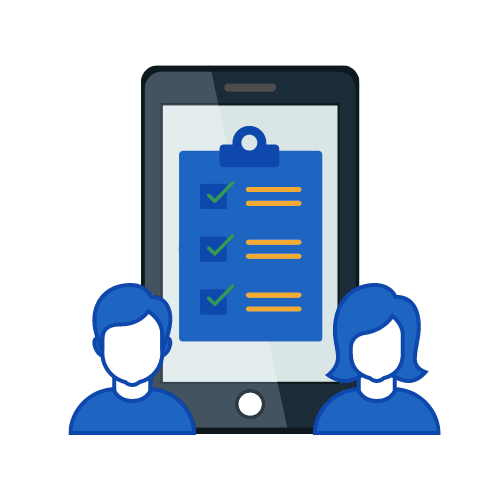 Step 2 Fill in and provide data – It only takes 5 minutes!
Here are some of the data you need to provide.
Basic Information – Personal Information like your name, gender, age, birthday, etc.
Note: Provide these data HONESTLY and ensure that the information you fill in is the same as the information with your Valid ID (That you present), especially the address.
Work Information – Make sure you are employed during loan application, for they will ask for information on your employment.
Contact Information: Here, they will ask contact information of your reference number. These are the persons IPeso will call if they can't contact you, so make sure you choose wisely, much better if you select a family member or a close friend and inform them that you make them your reference number.
Tip: Most online lending, even IPeso itself, gives a higher chance of approval if you provide all the information they ask, and you won't leave a blank space.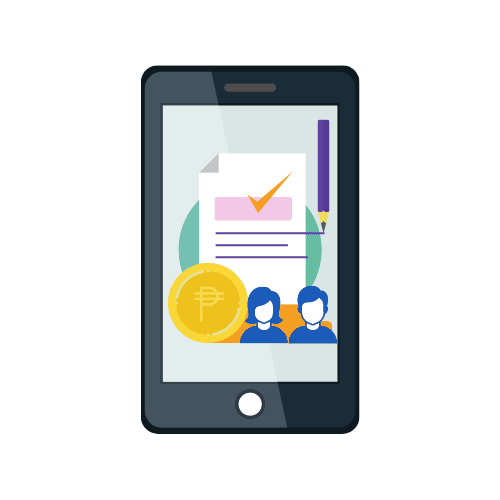 Step 3 Wait for the review.
While waiting for the review, keep in mind not leaving your phone unattended for the IPeso loan consultant will call you anytime. Keep your phone open, for it would be a waste if you can't accept their call.
When and How can you Get the Money After Approval
After loan approval, IPeso will disburse your money sent directly to your bank account.
Note: Always check for errors and typos to avoid future problems. This is some of the most important parts of the loan application, for this is where IPeso would send your money, so double-check information when filling up.
How and Where to Pay IPeso
Ipeso will send you your payment information and will send reminders days before your due. IPeso will either send it through email, SMS or will call your registered number.
If they call, make sure that you will answer to prevent them from calling your reference number.
What do Other People Say About IPeso Loan Service
There are some of the reviews of those who have tried the IPeso loans service. We select both negative and positive comments to show transparency, and we also choose the latest reviews to give an updated performance of IPeso.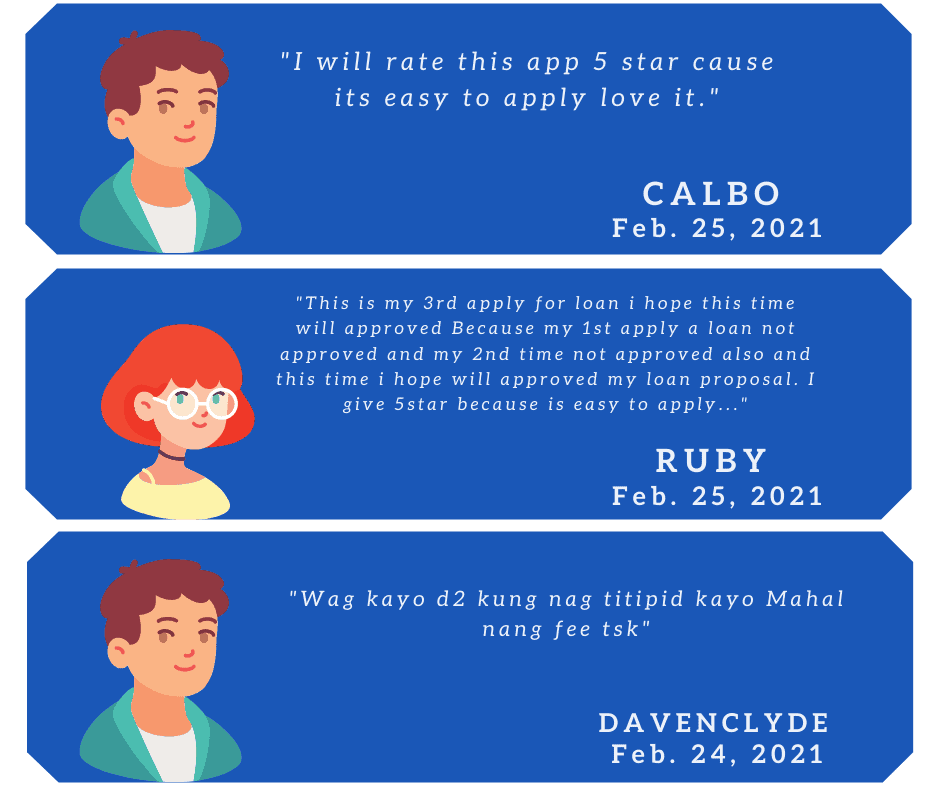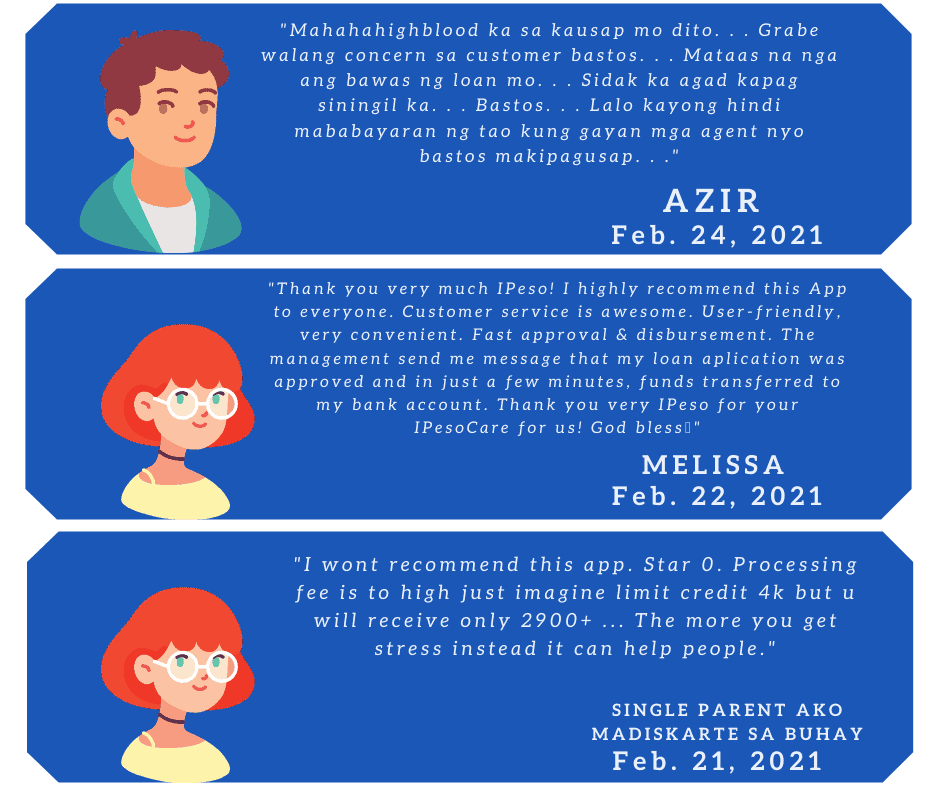 These are the different experiences of those who have tried IPeso loan service. Some are satisfied, while others are not. There are indeed advantages and disadvantages of taking a loan on an online lending platform.
Here in IPeso, some of the advantages are that the loan application is easy since the mobile app is user-friendly and the disbursement is fast.
While the disadvantage is that (just like other short-term online lendings), their fees are way too high. So high that they will take almost half of your loaned amount. Others also experience delays of approval or fast rejection even though they provide all needed informations. Also, a lot of borrowers complained of harsh agent collectors.
Their experience differs, and it may not be the same with you too. If you have tried IPeso loan service, don't hesitate to leave your personal review in the comment section below. We would be glad to hear from you.
If you want to read more reviews on IPeso performance, you can read it here.
Loan Alternatives
Aside from IPeso, other online lendings also offer fast cash. They also only require a Valid ID, and it is easy to qualify for a loan. These are the following.
For more list of online lendings that offer quick cash, you can check it here.
If you are looking for a loan offer where you can loan higher amounts, you can try Banks Personal Loan as an alternative. The following banks offer high loanable amounts with low-interest rates and long terms. You can also check them out.
For more list of banks that offer personal loans, you can check it here.
Disclaimer: These pieces of information are all based on our thorough research on different platforms. We gather this information to give you guides and ideas on IPeso loan service. We are not promoting IPeso, nor they partnered with us to promote their service. If you want to try their service, we suggest you do further research about them and think twice. Applying is your own decision, and we are not reliable with any damage or loss.
Source: IPeso Google Play Store
The best loans for you 💸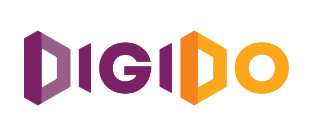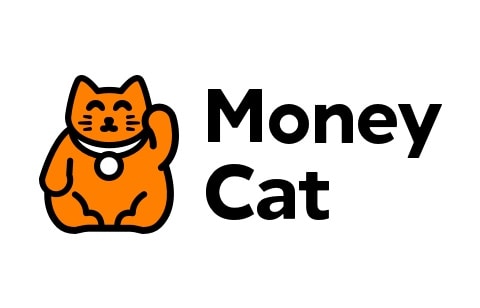 Repayment: Up to 180 days