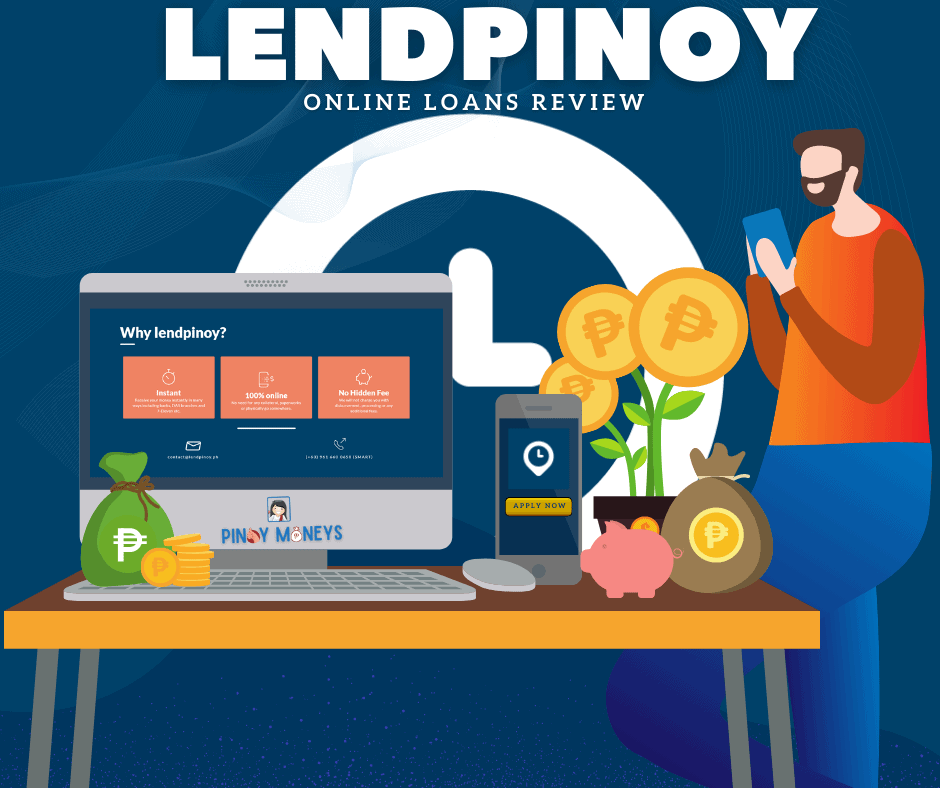 ---
Company Name: AND Financing Corp.
Lendpinoy is a financing corporation here in the Philippines. Lendpinoy loan mission is to provide microloans through a mobile application, which only means their loan service is 100% online.
Lendpinoy loan service is available 24/7, including weekends. So anytime you need financial assistance, you can always come to Lendpinoy for help.
Although Lendpinoy loan service is available anytime, they are not available anywhere yet. Unfortunately, Lendpinoy service is only available around Manila City. But Lendpinoy assures that they are working hard to make their loan service offer available in other areas.
Lendpinoy has three (3) loan products.
Salary Loan – can be accessed by Lendpinoy partner organization employees.
Micro Loans – can be availed by any member who will download Lendpinoy.
Installment Loans – can be availed by any member who will download Lendpinoy.
Lendpinoy is a legal online lending platform. If you search at sec.gov.ph website, you can see that Lendpinoy is a duly-registered financing company with SEC Registration No. CS2018840930 and Certificate of Authority No. 1187. It means that they are working under the Philippines law and can be trusted.
Lendpinoy is working under AND Financing Corporation (AFC). AND Financing Corporation (AFC) started its operation on Nov. 17, 2018, and they launched Lenpinoy and started its loan service in Dec. 2018. As of today, Lendpinoy is still operating even amidst the Covid-19 pandemic.
Lendpinoy Contact Information
Email: contact@lendpinoy.ph
Hotline:
SMART – 09088905389 / 09616600658
GLOBE – 09178775363
Website: Lendpinoy
Facebook: @lendpinoy
Lendpinoy Loan Feature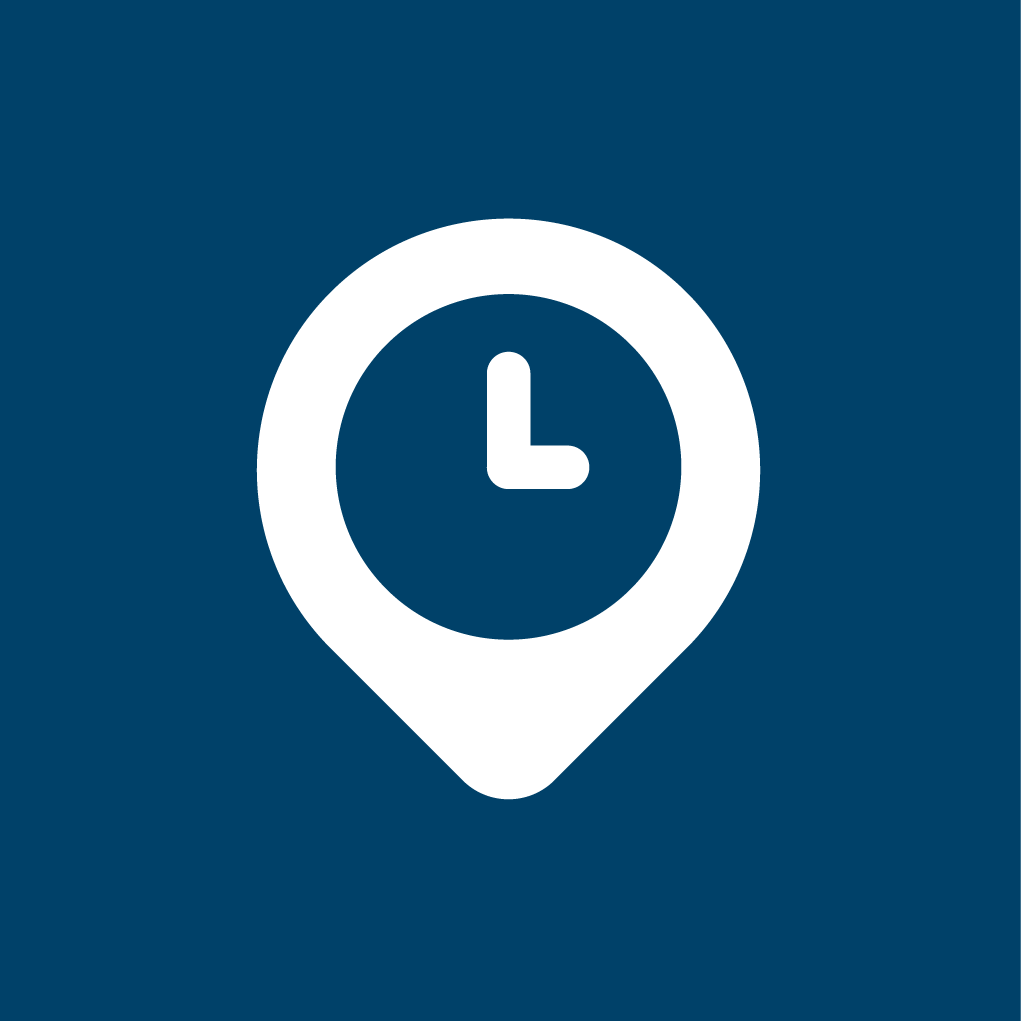 Lendpinoy loan minimum-maximum amount
Here at Lendpinoy, you can loan an amount with a
Minimum – P1,000.00
Maximum – P50,000.00
But, if you are a first-time borrower, you can only avail of the loan amount with a
Minimum – P1,000.00
Maximum – P12,000.00
Like all other online lendings that offer short-term loans, Lendpinoy also set a credit limit for all first-time borrowers. If you want your credit limit to increase, settle your payments on time.
Rest assured that Lendpinoy will increase your credit limit during reloan if you leave a good credit record to them.
Lendpinoy Loan Term
Lendpinoy has a loan term.
Minimum – 14 days (shortest)
Maximum – 108 days
Lendpinoy has a great offer when it comes to loan terms. Most online lending only offers a seven (7) day minimum loan term if you are a first-time client. But Lendpinoy has 14 days as the shortest loan term.
And one more, as a customer, you can choose repayment periods depending on the product you will avail. You can avail of a 14, 21, 30, and 45-day loan term even if you are a first-time client.
Lendpinoy Loan Interest Rate
Lendpinoy has a monthly interest rate of 3.5% – 15%.
Their minimum annual percentage rate (APR) is
and the maximum annual percentage rate (APR) is
Lendpinoy has a daily late payment fee of 0.5% and a maximum penalty for one loan of 15%.
Besides high-interest rates, short-term online lending also has high late payment fees, like Lendpinoy.
If you settle your payment late, you will pay more than what you should pay. It could be a heavy burden to you, or worse, you might end up not paying your loans which will affect your credit history record.
So to avoid such a scenario, be a responsible borrower and settle your payments on time.
And one more thing, if you always pay on-time, Lendpinoy will grant you bonus points that can help to increase your loan credit limit and lower the interest rate on your next loan.
How to be Eligible for Lendpinoy Loan
To be eligible for the Lendpinoy loans, you should meet these qualifications listed below.
Your age must be at least 25 years old and above.
Filipino citizen currently living around Metro Manila City
Must be currently employed for at least six (6) months
Easy peasy! It should be easy to qualify for Lendpinoy. Besides, it's one of the advantages of short-term online lendings.
However, from what you have read and what we have said earlier, Lendpinoy service is only available around Manila City. Those who live outside the city can't avail of their loan service yet. But they are working on it and will make their loan service available soon in other cities.
What are Lendpinoy Loan Requirements
Here is what you need to prepare and present if you want to avail Lendinoy loan service.
Valid ID
Active email and Mobile number
Here is the list of Valid IDs that Lendpinoy will accept
Passport
Driver's License
PRC ID
UMID
How to Apply for Lendpinoy Loan
To apply for Lendpinoy loan, you need to download their mobile app first. Lendpinoy mobile app is available in Google Play Store and IOS. Whether you are an Android user or an Apple user, you can avail of their loan.
If you are an Android user, click this to download their mobile app.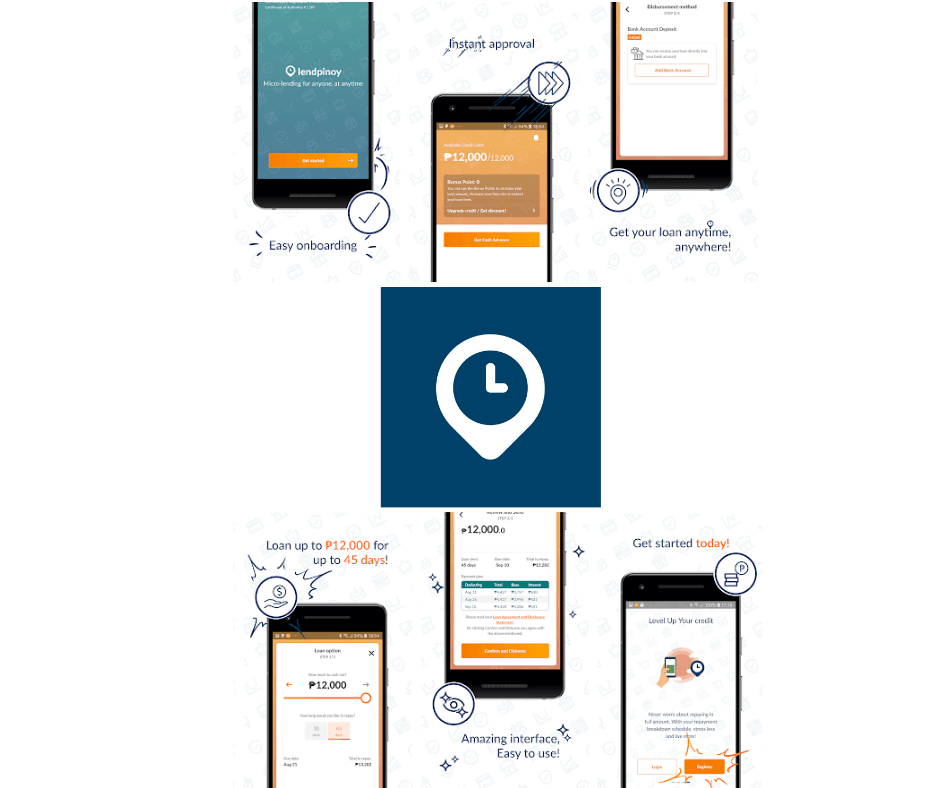 If you are an Apple user, click this to download their mobile app.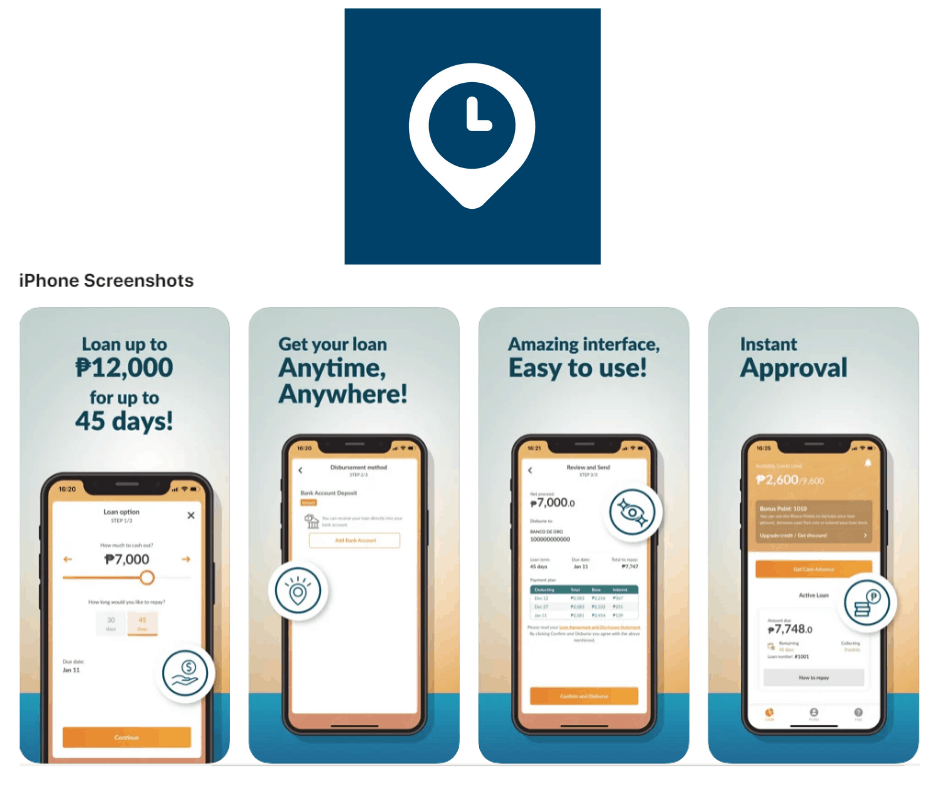 While filling up a loan application, remember these tips.
Use your active mobile number and email. Lendpinoy (and other online lendings) always send an Identification number/OTP before starting the loan process. If you want to avoid future problems, use your own and active mobile number.
Always check for errors and typos after you finish filling up before clicking NEXT or SUBMIT. Read all information you provided twice or more, in this way you can avoid future problems.
Answer and fill up loan application HONESTLY.
Don't leave an unanswered space. Even there is an optional word, but online lending like it if you will provide all information, and more likely, they will give a higher chance of approval.
When taking a picture of your Valid ID and yourself, choose a plain or white background.
During filling up, make sure the information you provide is the same as your ID's information.
If you follow these tips, most likely, you will have a higher chance of approval.
For more information, you can also visit Lendpinoy website.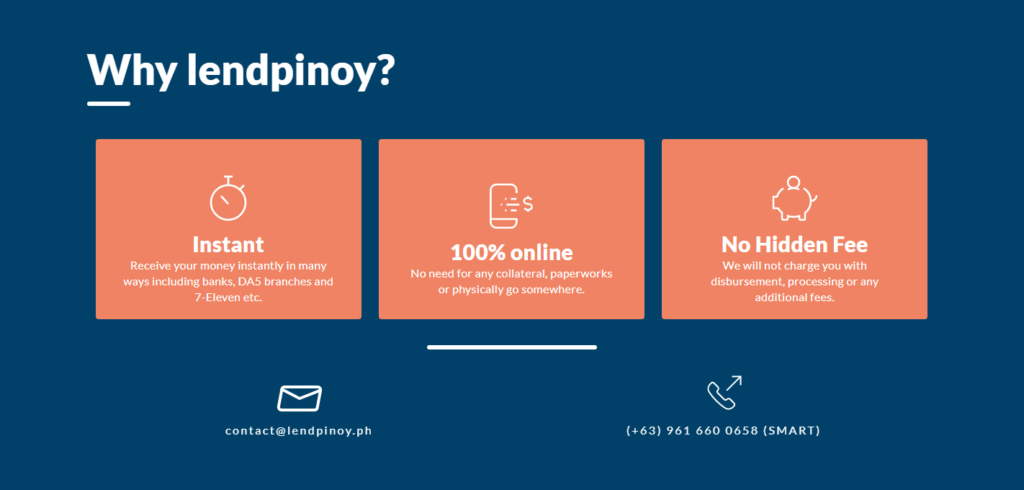 When and How can you Get the Money After Approval
Once your loan is approved, your money will be sent directly to your bank account.
Note: Check your bank details. Many customers will complain about not getting their loan proceeds even though they got the confirmation of their loan approval. And they may not notice that it's because of human error. One (1) number or letter might affect the process of disbursement, so to avoid such a scenario, always check details before proceeding with the loan process.
How and Where to pay Lendpinoy Philippines
Lendpinoy will send you reminders through email, SMS, and app notification days before your due. Details like how much you would pay, the payment date, and where you can pay will be provided.
You can pay through any 7-Eleven branch by using their CLiQQ machine or app. (There will be a P20.00 service fee)
Pay on-time to earn bonus points and enjoy other Lendpinoy benefits such as higher loan limits, longer terms, and lower interest rates.
What do other people say about Lendpinoy loan service
These are some of the reviews leave by those who have tried the Lendpinoy loan service. These are the latest reviews, and we select both negative and positive comments to show transparency on Lendpinoy performance.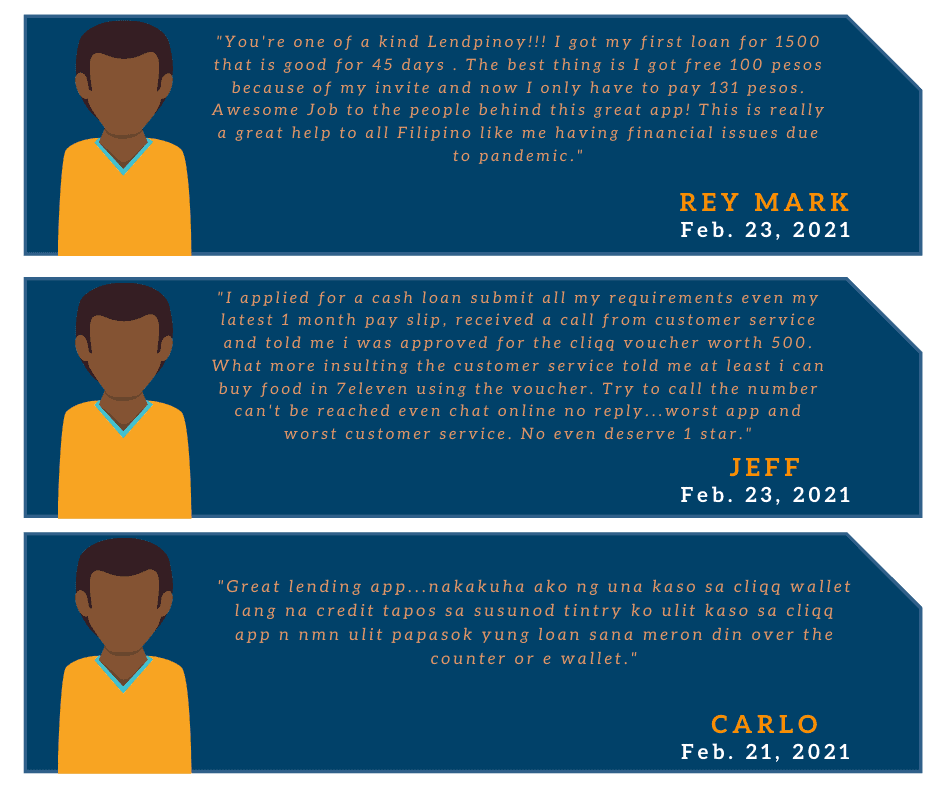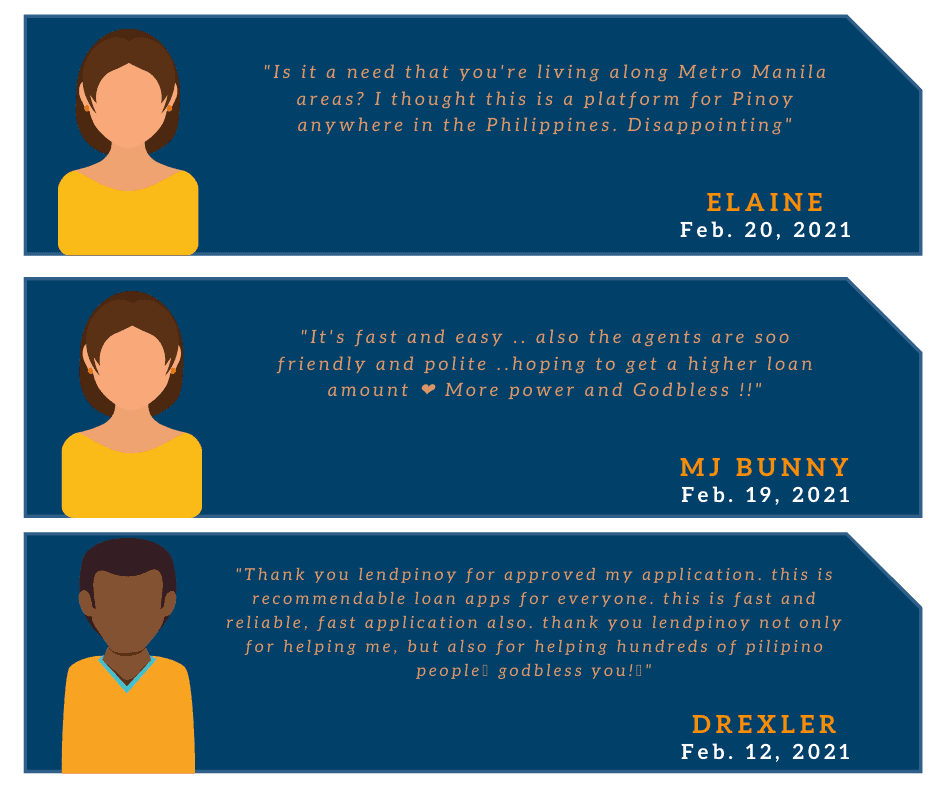 From what you have read, experiences may vary. Others say that they are satisfied with Lendpinoy's service, while others are not satisfied. There are indeed pros and cons to trying Lendpinoy loan service.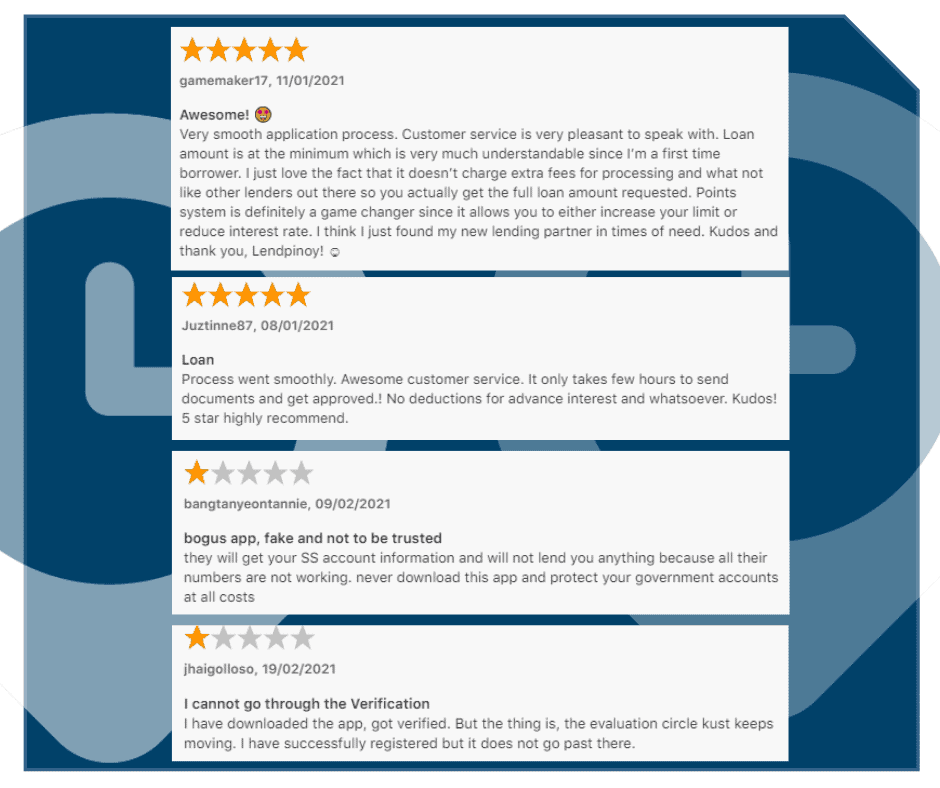 One of the pros is that they have longer terms, and you can even earn extra cash if you can invite some of your friends or family to try Lendpinoy. And since they have a friendly mobile interface, the loan application is simple, and the loan approval here is fast. Others also complimented their friendly customer service.
While one of the cons is that their service is not yet available nationwide, those who live around Manila City are the only ones who can avail of the Lendpinoy loan service. Also, there is some borrower who experiences delays on their loan application approval.
Their experience may differ from you too. Have you tried the Lendpinoy loan service? Don't hesitate to leave your review in the comment section below and let us know what you think of the Lendpinoy loan service.
Loan Alternatives
Aside from Lendpinoy, other online lendings also offer fast cash. They also only require a Valid ID, and it is easy to qualify for a loan. These are the following.
For more list of online lendings that offer quick cash, you can check it here.
If you are looking for a loan offer where you can loan higher amounts, you can try Banks Personal Loan as an alternative. The following banks offer high loanable amounts with low-interest rates and long terms. You can also check them out.
For more list of banks that offer personal loans, you can check it here.
Source: Lendpinoy Website, Lendpinoy Google Play Store App, Lendpinoy IOS App
The following two tabs change content below.
Mayzelle Taze
Content Manager
at
Pinoy Moneys
Mayzelle Taze is the content manager at Pinoy Moneys. She specializes in writing posts for the loans category to keep our fellow Pinoy updated on loan opportunities.
Latest posts by Mayzelle Taze (see all)