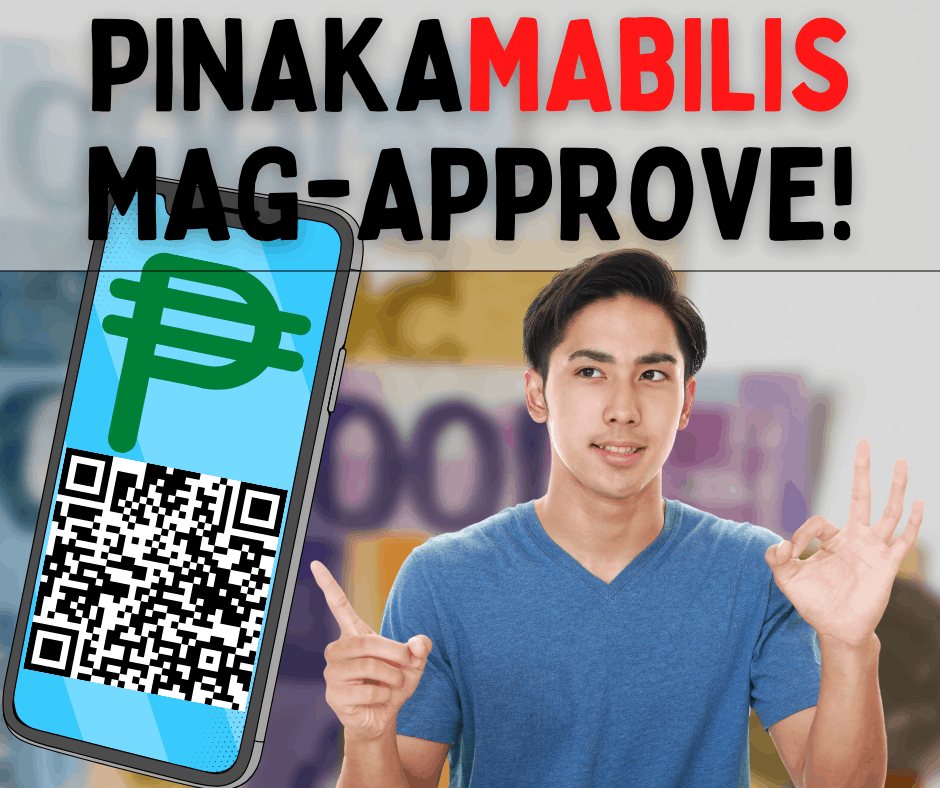 ---
---
If you are looking for fast cash, then you should add Online Loans Pilipinas to your list. This online lending offers help for Filipinos who seek emergency loans without the hassle of providing many requirements.
But before you apply, there are things you need to know and consider. Like their terms, how to apply, or what other people say about their service.
On this page, you can read our review about Online Loans Pilipinas. You will know all the information's and the guide you need to know about them. But before we tackle all those information, let us have brief info on who is Online Loans Pilipinas.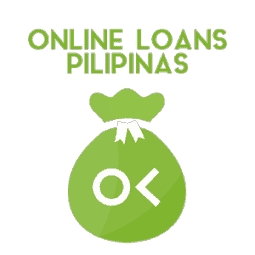 Who is Online Loans Pilipinas
Online Loans Pilipinas is an online lending company that aims to help Filipinos with their financial need with a service that is available 100% online.
Today, many people have a mobile phone or any gadgets and use that particularly with almost everything. That's why Online Loans Pilipinas also take the initiative to go with the flow and do a service that fits and would give Filipino convenience, especially when it comes to lending.
Online Loans Pilipinas is also legit and legally operates here in the Philippines. They have an SEC Registration no. of CS201726430 and Certificate of Authority #1181. Thus, making their service reliable and can be trusted.
If you are concern about your privacy, then you shouldn't worry. Online Loans Pilipinas assure that all information that you provide will be safely kept, respected and will not be used without your authorization or for any fraudulent activity. They are registered with National Privacy Commission (NPC), and they strictly comply with data protection and privacy regulations. Rest assured that your data is safe.
Online Loans Pilipinas Feature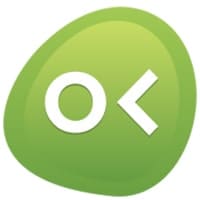 Online Loans Pilipinas Minimum – Maximum Amount
Just like other companies, Online Loans Pilipinas also set a loan limit for all first-time borrowers. They made this to see if you are a good payer and to build trust between you and them.
If you are a first-time borrower, you can loan
minimum of P1,000.00
maximum of P 7,000.00
And for all repeat borrowers, you have the advantage to loan
minimum of P1,000.00
maximum of P20,000.00
The credit limit will increase during your reloan. BUT, that will only happen if you leave a good credit standing and always pay on time during your first loan.
Online Loans Pilipinas Loan Terms
If you are a first-time client, Online Loans Pilipinas will only give you a seven (7) day loan tenure for your first loan. All repeat borrowers will get the benefit of choosing longer term. You can choose between three (3) up to (6) months.
They also have an Installment Loan service. This loan offer has a better interest rate and term. You can avail of this loan service if you have a good credit history. Yes, I'm repeating this and will say it again for you to remember this important detail.
Others might not notice or tend to ignore it, but having a good credit history actually has a huge impact on you. One of them is a higher chance of approval. If you want your loan application to get approved, then be a responsible borrower and always pay on time to leave a good credit standing.
Online Loans Pilipinas Interest Rates and Fees
The interest rate here in Online Loans Pilipinas is 1% per day. If you choose seven (7) days as the loan tenure, you will pay your loaned amount with 7% interest.
A bit high, right? That is why I suggest that you should study their terms and conditions and the disclosure statement wisely before proceeding with the loan.
Make sure you understand, and if it's okay with you, you can proceed, but if it's not cause it's a bit of a burden for you, you always have the choice to cancel. Make sure you have decided before finalizing the loan process cause once it's final, you can't go back and cancel it.
However, there's one good news. Online Loans Pilipinas has a special offer for all first-time clients. What is it?
Zero (0) interest rate and no processing fee for all first-time clients!
So if you are a first-time borrower, you can enjoy Online Loans Pilipinas offer for free!
Also, keep in mind that Online Loans Pilipinas has a one-time late payment fee of P500.00. Since availing for a loan comes with high responsibility, then be a responsible borrower (we always remind everyone that one) and settle your payables on time to avoid unwanted payments.
Non-bank lending, especially those online loan app, usually has a bit high-interest rates. And it is usual for us Filipinos to always consider the interest rate if it is affordable and not a burden for us.
If you are looking for a personal loan with a low-interest rate, try Bank Personal Loan offer instead. The following banks have low monthly add-on interest rates, and they have some offers too that you might like. You can also check them out!
How to Qualify for Online Loans Pilipinas Offer
To avail Online Loans Pilipinas loan offer, you should meet these qualifications listed below.
Filipino citizen currently living in the Philippines. (This offer is not available for OFWs)
You should have a stable income source or be currently employed.
You should have a valid Bank account.
Yeah, not that much. It should be easy to qualify for anyone who wants to apply and avail of Online Loans Pilipinas offer.
What are Online Loans Pilipinas Requirements
The only thing that Online Loans Pilipinas require is a valid ID. Here is the list of valid IDs that they accept.
TIN
Passport
PRC
UMID
SSS
Driver's License
And of course, you also need to prepare your gadget and make sure you have a stable internet connection or data to avoid errors during the loan process.
How to Apply for Online Loans Pilipinas
There are two (2) ways of applying here at Online Loans Pilipinas. You can either apply at their website or their mobile app. Here I will show you the process while using the mobile app, but there would be no difference if you will apply at their website.
If you want to apply at their mobile app, download it first so that you can follow along. Let's start!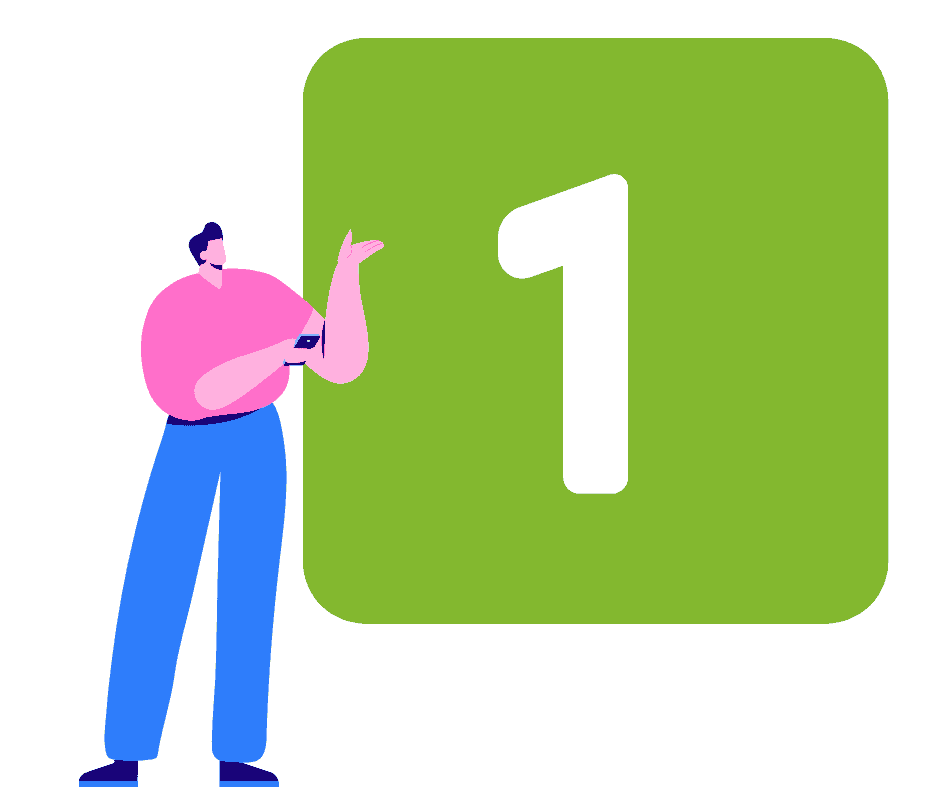 Step 1
Click ACCEPT. After that, a box will appear and choose " ALLOW ONLY WHILE USING THE APP."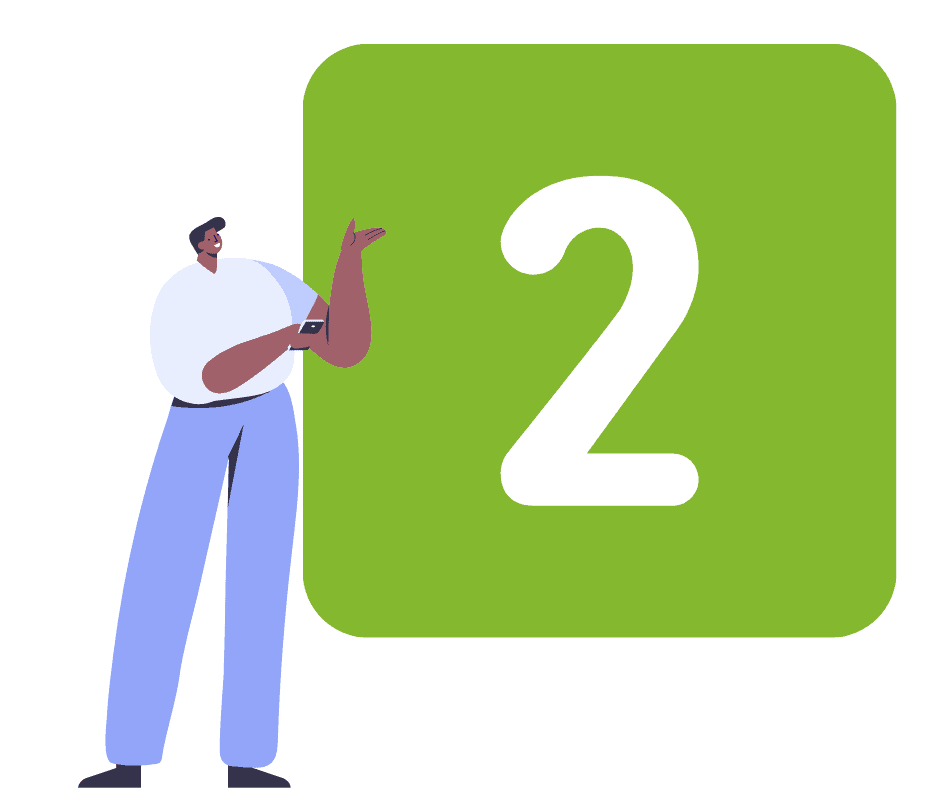 Step 2
Next, the loan calculator will appear. At the bottom, you can see the amount that you can borrow.
TIP: If you want a higher chance of approval, choose a lower amount. You can choose between 1k-3k, especially if it is your first-time.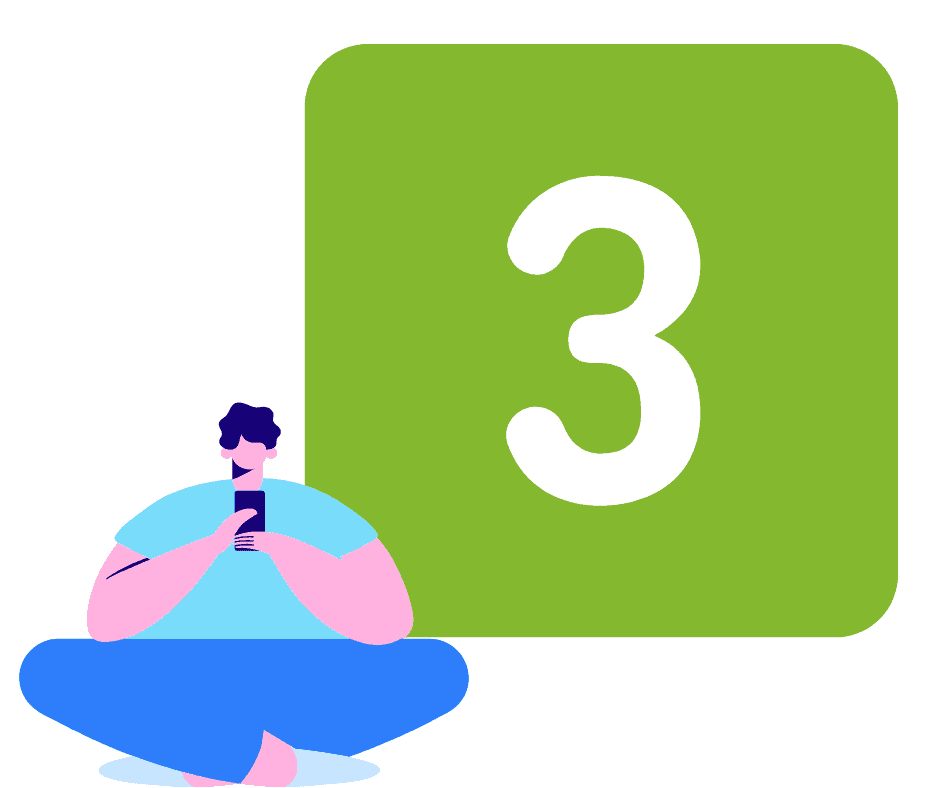 Step 3
Enter your mobile number. After that, Online Loans Pilipinas will send you your OTP.
If you did not receive an OTP, kindly double-check your mobile number, then click resend every one (1) minute interval time.
Note: Make sure to provide your active mobile number to avoid problems.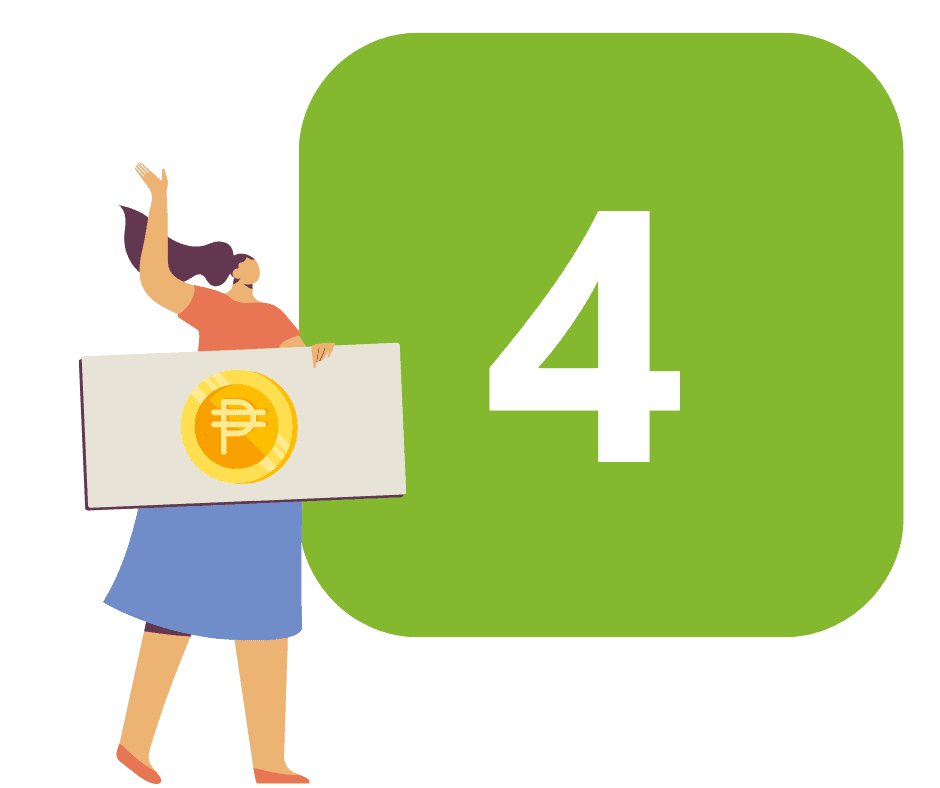 Step 4
Complete Online Form
Here you will provide personal data.
Name
Type of ID and ID number
Address
Active email account
Date of birth
Gender
Note: Check all the details you enter before you click NEXT. Make sure that there are no errors to avoid problems in the future.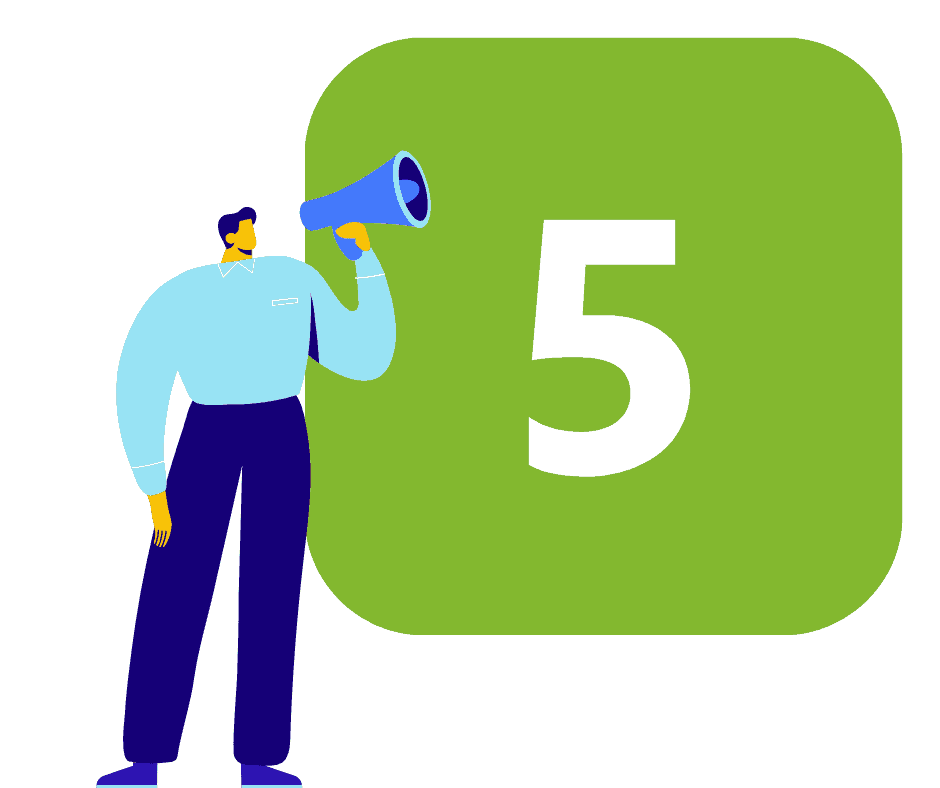 Step 5
Source of Income
Here you will choose what your occupation is, and these are the details you need to provide.
Occupation address
How many months/years you have been working
Income
Office number
Contact person number (They will only ask for one mobile number. It can be your family or a trusted friend).
Note: Although there are students and unemployed on the list. But this doesn't mean that you can apply if you are unemployed or a student with no income. Remember, one of Online Loans Pilipinas qualifications is that you should have a stable income. Your loan application will be declined if you don't pass that qualification.
Your contact person number is whom Online Loans Pilipinas will call if ever they can't contact you, especially during your payment due. So choose wisely!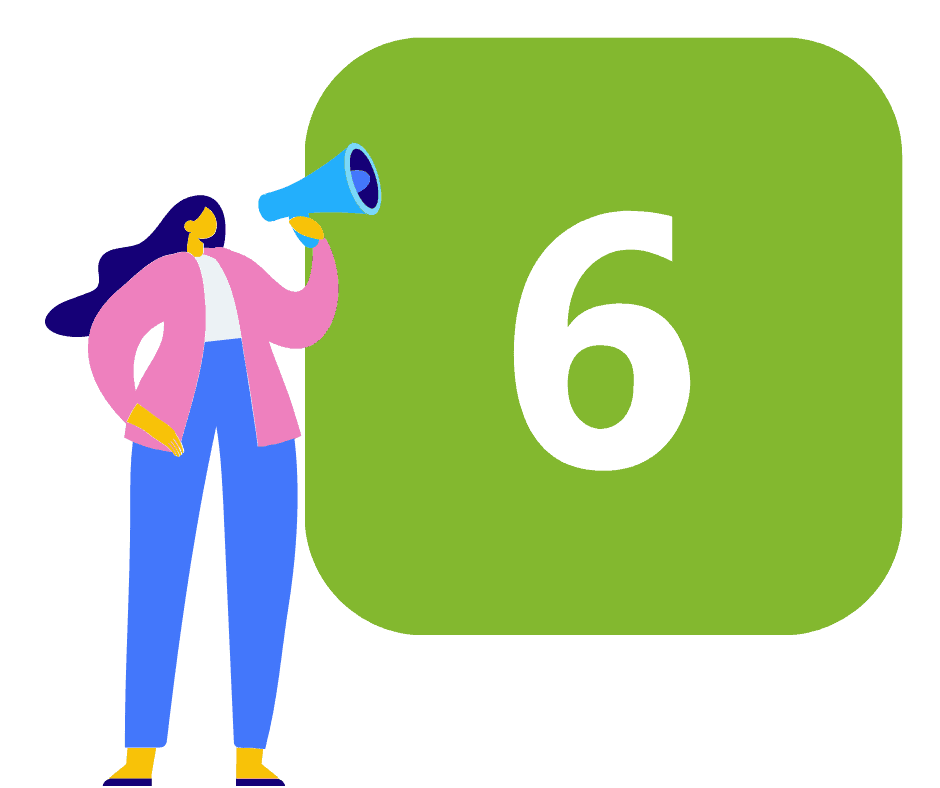 Step 6
Mode of Disbursement
Online Loans Pilipinas has only one option for disbursement, and this is through a bank account. Here is the list of accepted banks:
Banco De Oro
Bank of the Philippine Islands
Chinabank
EastWest Bank
Metrobank
Philippine National Bank
RCBC
RCBC myWallet
Security Bank
UnionBank
Land Bank
UCPB
Asia United Bank
BPI Family Savings bank
Chinatrust
PSBank
PBCom
Veterans Bank
ChinaBank Savings
Maybank
Sterling Bank
Bank of Commerce
The list of available banks and mode of disbursement is constantly updating. If you can't find your bank account on the list then you shouldn't worry. It will be available soon and you can always check their website for updates.
Want to get cash using GCash or cash pick-up? Well, as of now it is not yet available here but don't worry. Online Loans Pilipinas hear all your wants and sooner or later GCash and cash pick-up will be available.
Note: There is an InstaPay fee of P50.00, which will be deducted from your loan proceeds.
And that's it! Easy peasy. If you want a video tutorial, you can watch this.
When Can You Get The Money After Approval
If your loan application was approved before 1: 00 PM, you will receive your money by 6:00 PM onwards on the same day. And if it will be approved after 1:00 PM or during weekends and holidays, you will receive the cash at 6:00 PM on the next working day.
How and Where to Pay Online Loans Pilipinas
There are three (3) options for paying here at Online Loans Pilipinas.
Online Banking via dragonpay
If you want faster posting and an account update, then this type of payment is recommended.
Here are the steps on how to repay the loan via online banking.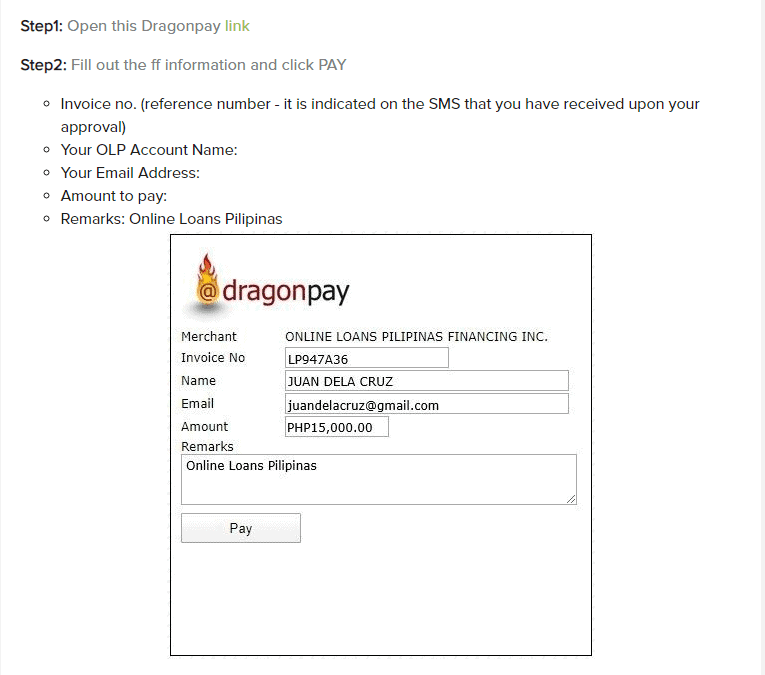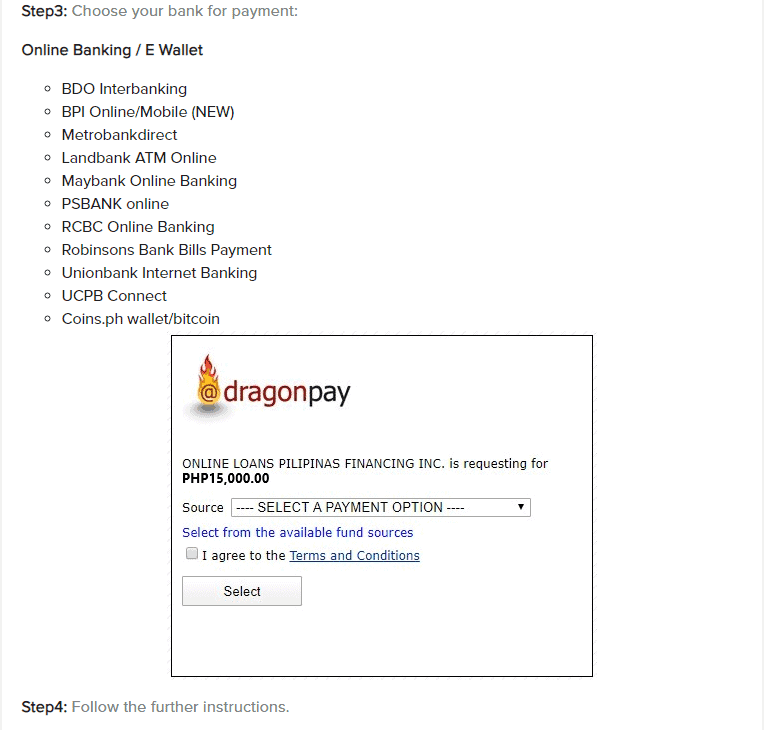 Here is the Dragonpay Link.
For concerns and further questions. You can contact Online Loans Pilipinas here: help@olp.ph
For detailed instructions on how to pay via over-the-counter, you can click the name on the list.
You can choose either of the following.
You can choose GCash or Coins.ph
Log-in to your GCash account
2. Then click Pay Bills.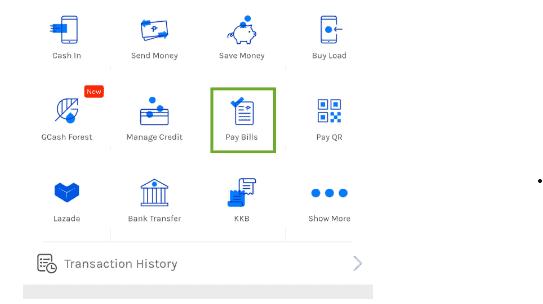 3. Next, click Loans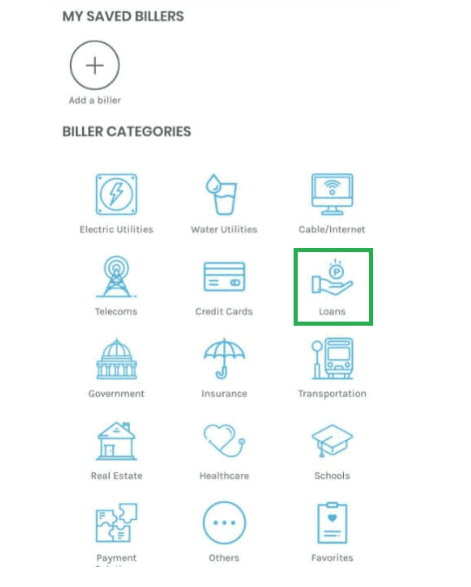 4. Choose Dragon Loans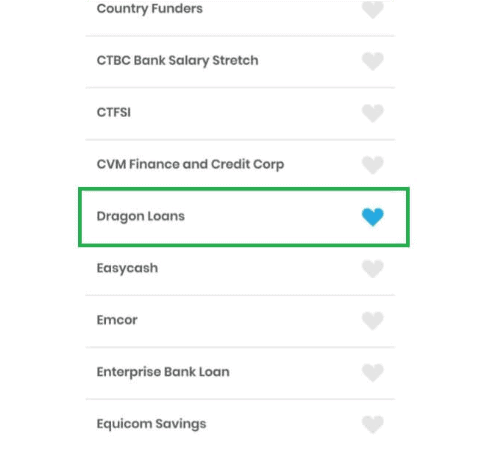 5. Fill out payment details.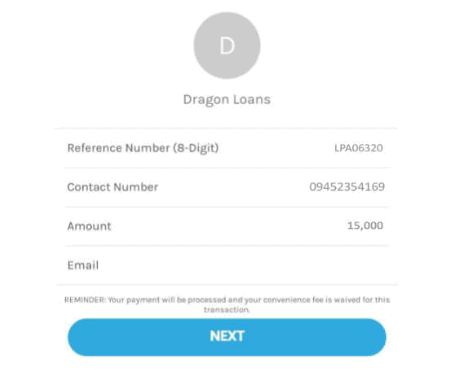 6. Lastly, click Confirm.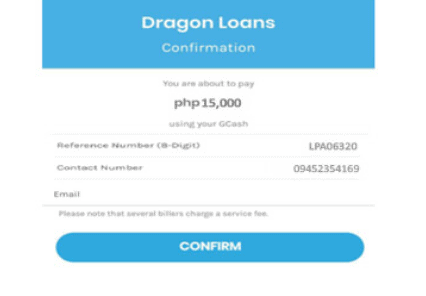 After you completed your payment, you should see this to confirm that your payment is successful.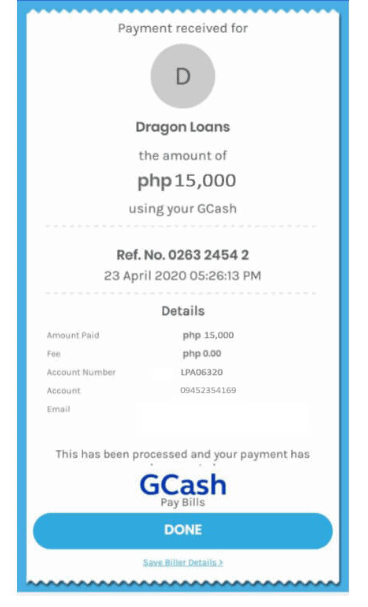 For detailed instructions, you can also click here.
What do Other People Say About Their Service
These are some of the reviews of those who have tried Online Loans Pilipinas service. To be transparent, we choose both negative and positive comments. We also choose the latest review to give you the latest update about Online Loans Pilipinas performance.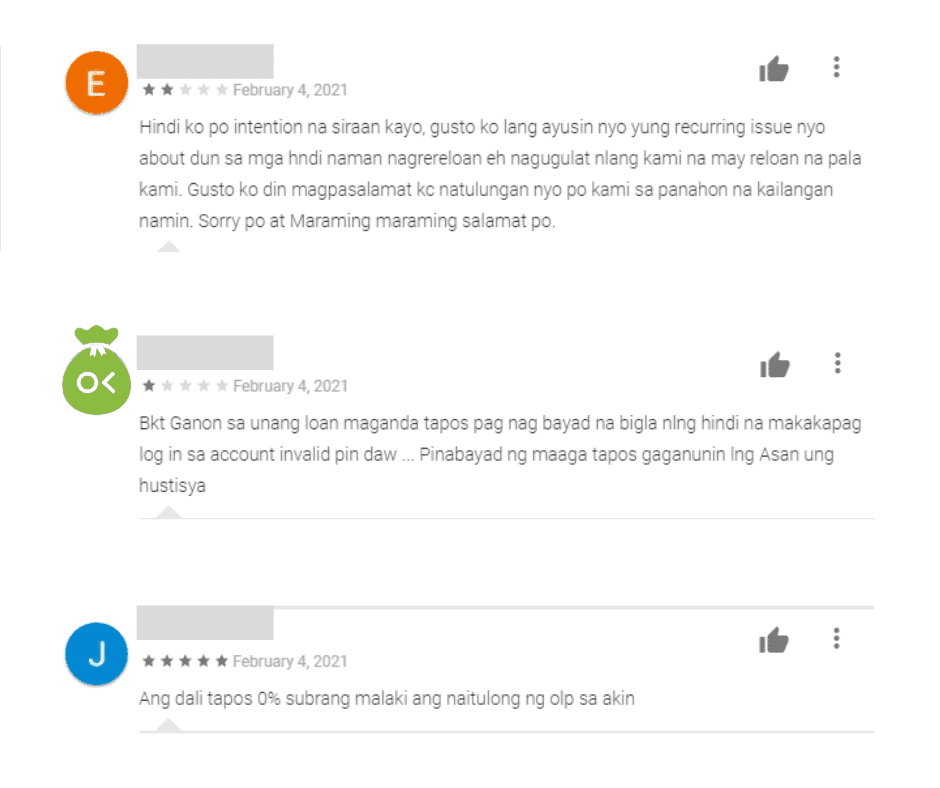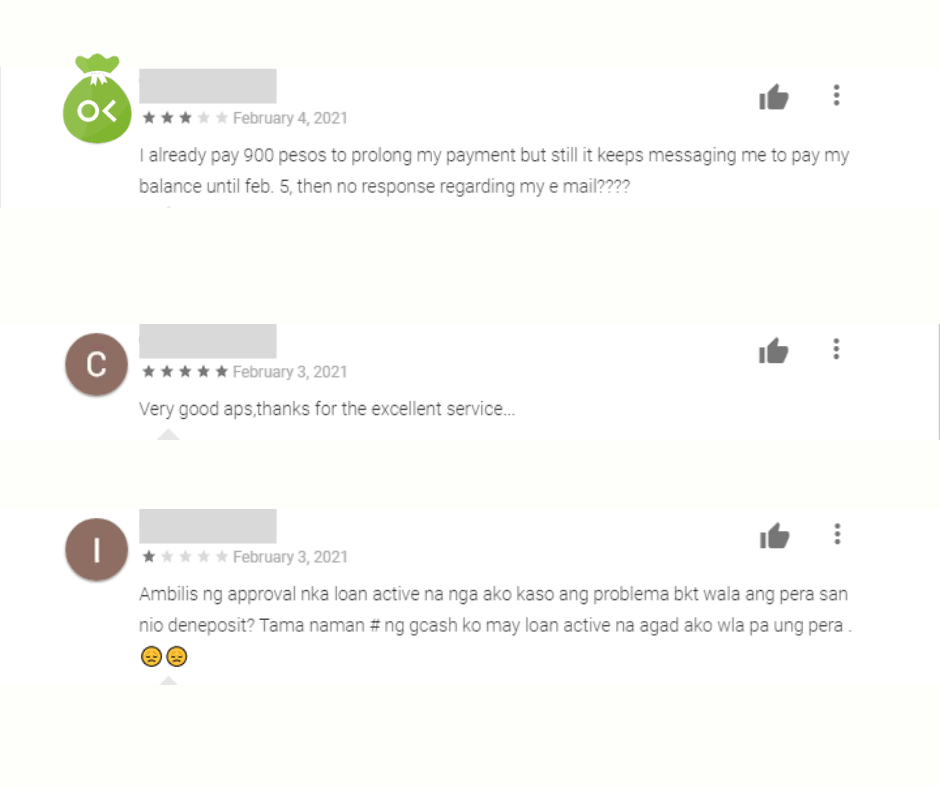 Personal data of the persons above, like their names, are covered to protect their privacy. If you want to read more reviews about Online Loans Pilipinas, you can visit their app at Google Play Store or their Facebook Page.
A cease and desist order was previously issued by SEC to several online lending companies, including Online Loans Pilipinas, due to several complaints. If you want to avail of their service, we recommend you do further research about their service. Nevertheless, it is still operational as of date.
Have you tried using Online Loans Pilipinas service? You can also leave a review and express how you feel about their service. You can put it down here at the bottom of this article or their mobile app.
For queries and more information about the Online Loans Pilipinas service, you can contact them here.
You can also check their website and click the FAQ page. You might found the answer you're looking for on that page.
Aside from Online Loans Pilipinas, other online lendings also offer quick cash. You can visit this page for a list of legit online lending that offers fast cash.
Source: Online Loans Pilipinas
The best loans for you 💸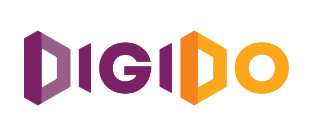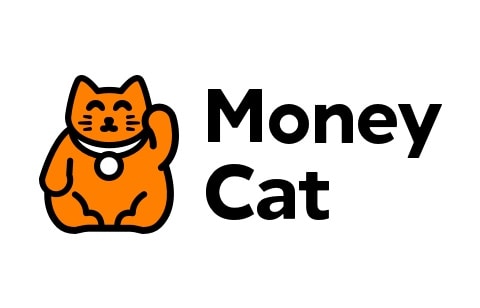 Repayment: Up to 180 days