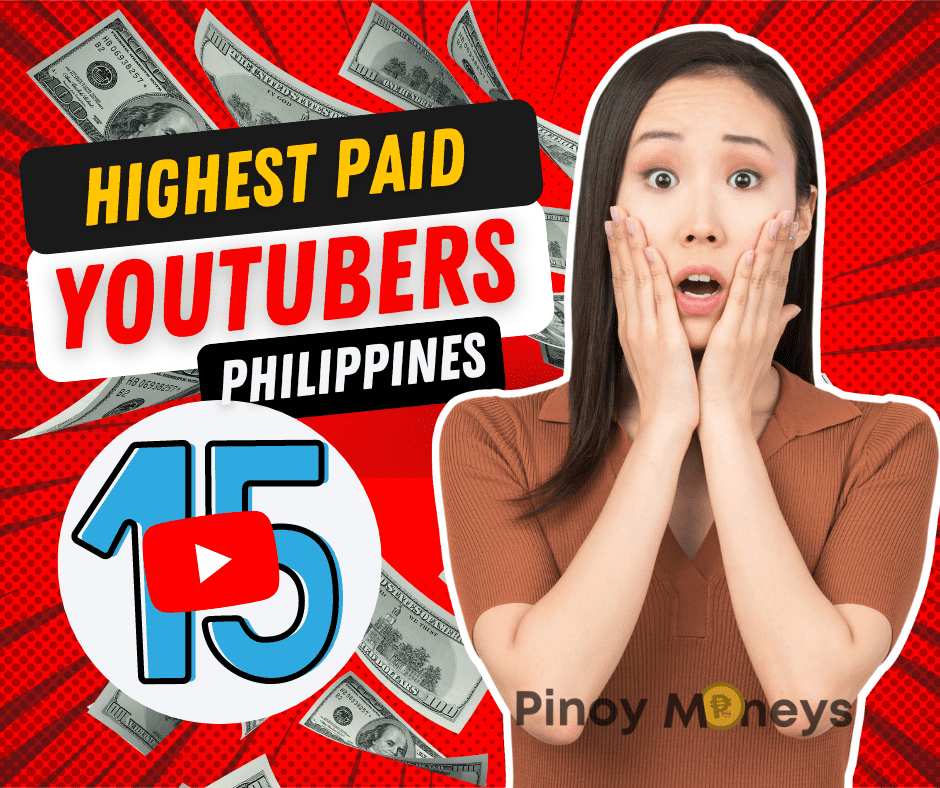 You may have heard of people that have left their full-time jobs to focus on shooting videos and uploading them on YouTube. These people are called "YouTubers," and they earn money from their craft. Let's learn about the 15 highest-paid YouTubers in the Philippines that are making a living out of their YouTube channels.
What Is YouTube?
YouTube is a video hosting site owned by techno giant Google. It is a video-oriented social networking site where people can share their videos and upload their own. The community can rate the videos, create playlists, and subscribe to publishers. Central to its concept is monetization, in which people can earn money from their views and subscribers.
Who Are The Highest-Paid YouTubers in the Philippines in 2023?
Below are the top 15 highest-paid YouTubers in the Philippines for 2023.
Raffy Tulfo in Action
Even before the Age of YouTube, Raffy Tulfo and his brothers had already built a solid reputation. Their investigative journalism and Raffy's "voice of the masses" approach endeared them to their viewers.
Therefore, it's not surprising that Raffy Tulfo's "Raffy Tulfo in Action" would become the top YouTube channel in the Philippines. The show aired on YouTube on April 20, 2016, and has accumulated more than 8,000 videos over the past six years.
RTIA, as the channel is known, produces content that primarily focuses on providing justice to ordinary citizens that have experienced abuses from people in power. However, the videos sometimes discuss complaints by ordinary people against each other and the team's attempts to mediate between the two parties.
Raffy Tulfo in Action currently has 23.9 million subscribers and averages 213.77 million monthly views. This channel is No. 1 among the highest-paid YouTubers in the Philippines.
Choox TV
Choox TV is the nom de guerre of Mobile Legends streamer Edgar Dumali, who started streaming his gaming videos with an ongoing commentary in 2017. His audio passed through a voice filter for his early videos. However, to commemorate his 1-million subscriber milestone, he started using his actual voice for his content.
Aside from streaming his gameplays, Choox TV also produces content that reveals small details about his life to let his subscribers know more about him. He is also known for using his YouTube platform to raise funds donated to victims of calamities, including the North Cotabato earthquake in 2019 and the Taal Volcano eruption in 2020.
Choox TV's YouTube channel has accumulated 1.003 billion views since August 15, 2017. He also currently has 6.23 million subscribers.
Cong TV
Cong TV is one of the oldest Filipino YouTuber channels in existence. Cong, whose real name is Lincoln Velasquez, has been uploading YouTube videos for 14 years. He started his YouTube channel in February 2008 and quickly became known because of his "street comedy" skits that the ordinary Filipino can relate to. Cong's use of Tagalog instead of English also became central to his popularity.
Cong TV's content is very diverse. As his channel grew, he started producing multiple shows organized into playlists. As vlogs became popular, Cong shifted his content to the new genre in 2015. Vlogs now dominate his content, interspersed with videos of his "Usapang…" and "Sampung Utos" productions.
His 14-year-old channel has garnered 1.3 billion views as of August 2022, while his subscribers are at 10.5 million.
Viy Cortez
Viy Cortez's rise to YouTube stardom has been impressive. She has already garnered half of her husband Cong TV's subscriber base in just six years after starting her vlog in 2016. So far, her YouTube channel has 6.06 million subscribers, although she has only produced 485 videos.
Like Cong, Viy started her channel with humorous videos. While Cong began with street humor content, she produced prank videos and other funny content. Soon, Viy started making vines, or short videos, and vlogs on her YouTube account, starting with the video "Spicy Noodle Challenge," published on September 6, 2017.
She raked 10 million views for the video "Ignoring Cong for 24 Hours." Uploaded on April 14, 2020, it showed her pranking her husband by not talking to him until the following day.
Niana Guerrero
Niana Guerrero is a teenage YouTuber who sprung to popularity in 2017 after uploading a dance cover of Despacito on YouTube. Two years later, she joined TikTok and posted dance covers. Her YouTube channel currently has 14.8 million subscribers, but her TikTok channel has even more followers at 32.9 million!
Her YouTube videos are mostly extended versions of her dance covers on TikTok. However, she also has vlogs and Challenge videos. Her recent vlog, titled "Dog Shelter Volunteers For a Day," had 353,344 views in 6 days. It showed her and her half-brother Ranz, who is also one of the highest-paid YouTubers in the Philippines, volunteering at the PAWS Animal Rehabilitation Center.
Her channel has received 1.36 billion views since it was started on April 11, 2013.
Ivana Alawi
Ivana Alawi is a half-Filipina, half-Moroccan actress currently starring in the soap opera "A Family Affair." She previously appeared in ABS-CBN shows Ang Probinsyano and Mea Culpa in 2019. However, she was already on YouTube on June 1, 2018.
Ivana's videos all give a peek at how a typical day goes in the life of the actress and her family. Her siblings, friends, and even her housekeepers are all featured in her content. Sometimes, she allows her followers to dictate her content to hilarious results. Her younger sister, Mona, also has her own channel with similar content.
Her YouTube channel is one of the most popular in the Philippines, getting 1.151 billion views in just four years. She also recently broke through the 15-million subscriber threshold this month.
Kaycee and Rachel in Wonderland
Kaycee and Rachel in Wonderland is a child-friendly and family-oriented vlog featuring the siblings Kaycee and Rachel David. Kaycee is a 14-year-old teenager who competed in the 2019 edition of The Voice Kids, while 9-year-old Rachel is her younger sister.
The sisters started uploading toy reviews in 2018. Their popularity gradually increased, as did the types of content they produced. Aside from toy reviews, they also created princess makeup tutorial videos and DIY tips for kids. The two siblings periodically share their experiences as vlogs when the family travels. Once in a while, they post funny shorts and giveaways for their followers.
Their YouTube account is managed by their parents. Although they only started vlogging in March 2018, the sisters have garnered more than 2 billion views already! It's not surprising that they are part of the highest-paid YouTubers in the Philippines.
Zack Tabudlo
Zack Tabudlo became known for being one of the competitors in The Voice Kids (Philippines)'s first season. He continued his musical aspirations and eventually became one of the best songwriters in the country. His career turned positive in 2020 when he signed with Island Records Philippines.
Most of Zack's content comprises his music videos and behind-the-scenes footage of their production. However, he also posts prank videos, challenge responses, and song covers in his studio. He also collaborates with other artists on cover songs.
His channel chronicles his growth, beginning with cover photos in 2017 until 2020, when he signed with Island Records. Zack has 1.7 million subscribers and 497.69 million views.
Travis in Wonderland
Travis in Wonderland is the YouTube channel of Travis David, the youngest of the David siblings. His older sisters are Rachel and Kaycee, the stars of Kaycee and Rachel in Wonderland.
Unlike his elder siblings' channel, the Travis in Wonderland account is devoted to documenting Travis' growth from his baby days up to the present. There are videos of Travis playing with his sisters at 10 months old. Rachel and Kaycee also make frequent appearances in the toddler's vlogs. Like his sisters, Travis' content attracts millions of views for each video.
At 1.019 billion views, this little boy's channel is only a billion views behind the Kaycee and Rachel account. He also has 1.18 million subscribers.
Junell Dominic
One look at his playlist, and you'll think Junell Dominic is a child who's very good with technology and streaming. Junell is actually a 23-year-old gamer that graduated from De La Salle University and is a brand ambassador for Vibrant Glamour.
The content on his channel is mainly made up of Roblox streaming videos featuring his Dora avatar. Dora interacts with other players in the open-world voxel game, often comedically. His content is full of humor but remains wholesome since the game's audience is predominantly kids.
Junell started streaming on May 8, 2016. As of August 2022, his YouTube channel had 1.18 billion views for his videos and 3.6 million subscribers.
Ranz Kyle
Ranz Kyle is as famous as his sister, Niana Guerrero. He has more subscribers at 15 million and more aggregate views at 1.68 billion!
Like his sister, Ranz Kyle's content features dancing videos with Niana and their other sibling, Natalia. He also publishes that show him and his sister taking on jobs by ordinary people for a day. For instance, 5 months ago, the two siblings worked for a day in a construction firm; this experience was documented in a vlog. Sometimes, they also let other people dictate the content of a vlog.
Vice Ganda
Aside from being a mainstay in the famous It's Showtime program, Vice Ganda maintains an equally popular channel on YouTube. Right now, the comedian has more than 7 million subscribers that contribute to the 520 million views the channel has received.
Aside from his trademark comedic presentation, Vice Ganda also publishes video journals that chronicle his activities outside his gig. The content features mostly travel videos, but sometimes the vlogs also feature Vice Ganda interviewing or pranking other celebrities. Sometimes he pranks ordinary people as well. His partner Ion Perez also prominently features the actor's video content on his YouTube channel.
AkoSi Dogie
AkoSi Dogie is one of those success stories proving that being good at games can also be good for your future. He began uploading videos of his Mobile Legends matches in 2017, quickly gaining popularity. In just 5 years, he had amassed 6.57 million subscribers!
The majority of his videos are all about Mobile Legends. However, two weeks ago, he started publishing a vlog series of his newly built house. The series included three episodes of house touring, one episode of livestock in the area, and one video where he discusses his expenses in building his new home. The gamer also publishes pranks and shorts on his channel every once in a while.
His YouTube channel currently has 1.172 billion views for his content.
Doc Willie Ong
Before his exposure to politics, Doc Willie Ong was already famous for the medical advice he and his wife Doc Liza gave out through their YouTube content. The former vice presidential aspirant was already on YouTube in 2007, a year ahead of Cong TV, and produced more than 1,000 videos on his channel.
The topics on the Ong couple's YouTube channel are very diverse. Doc Liza and Doc Willie take turns giving medical advice to help Filipinos know more about healthcare and how they can keep healthy. Doc Liza even sometimes gives beauty advice to Filipina women. The channel also features doctors like the dermatologist Dr. Katty Go and the OB-Gyne Doc Catherine Howard.
The Doc Willie Ong YouTube channel currently has 7.65 million subscribers. It has also accumulated 1.024 billion views as of August 2022.
Alex Gonzaga
Alex Gonzaga knows how to set herself apart from her equally prominent sibling, Toni Gonzaga. Both sisters have their own YouTube channels, but unlike Niana Guerrero and Ranz Kyle, their content types are as different as their personalities.
While Toni is known for her serious conversations in "Toni Talks," Alex's videos are humorous and slightly more personal. Most of her content focuses on her family travels, her conversations with her parents, and some prank videos. She even produced a prank video, attempting to pawn her Diamond Play button from YouTube!
She only has 238 videos, but these have contributed to her combined views of 1.302 billion. Her YouTube channel also has 12.9 million subscribers.
How Can I Start a YouTube Channel and Make Money in the Philippines?
Anyone can start a YouTube channel. After Google acquired YouTube in 2006, it has become integral to its suite of services. Owners of Gmail accounts can now create a channel in just a few steps. Best of all, opening a YouTube account and Creator Studio is free.
Because vlogging and video production is becoming the norm, you'll have to develop a concept that stands out and appeals to your target audience. It should also be something you'd love to do, or else you'll have no passion for producing your content. Regularly uploading videos to your channel is crucial to gaining views, from which you'll earn cash.
You also need video and audio recording equipment. Quality is vital to building your reputation and popularity on YouTube. Thus, investing in high-end cameras, smartphones and microphones is a must. You can consider loaning from one of the best loan apps in the Philippines for seed money if you're serious about making a career out of YouTube.
Who Can Become a YouTuber and Earn Money?
You cannot expect to monetize your YouTube channel when you start uploading videos. YouTube has requirements you need to satisfy before enabling the feature on your account.
First, you must attract at least 1,000 subscribers. Your videos should also collect 4,000 watch hours in the previous year or 12 months. Also, Google requires you to open an AdSense account that will be linked to your channel. AdSense is necessary for assigning your ads and tracking your revenues from them.
Google is also strict about copyrights and its community guidelines. You can avoid copyright strikes by using as much as possible original or non-copyrighted audio and video tracks. Violating these could result in account termination and expulsion from the YouTube Partner Program. You will also lose the right to host ads in your videos.
Does YouTube Pay Monthly?
YouTube pays its content creators every 21st of the month. Your pay will be based on the ad earnings that you accumulated in the previous month. Your potential earnings are posted every 3rd day of the month in your Google AdSense account.
You have four options for your earnings payout: Western Union check, wire transfer, electronic fund transfer, and through Rapida.
How Much Does YouTube Pay a YouTuber For 1000 Views?
YouTube assigns a rate of $0.01 and $0.03 for every ad on your videos. You can earn about $3 to $5 for every 1,000 unique views your videos receive. That's about PHP165 to PHP275. If you have a hundred videos and each content gets about 2,000 new viewers every month, that's PHP16,500 to PHP27,500 per month of earnings.
That's why you must carefully plan your content and stick to your production schedule as much as possible. The faster your library of videos grows, the more money you will earn every month.
How long does it take to reach 1000 Subscribers on Youtube?
There's no fixed length of time in which a channel can break the 1,000-subscriber threshold on YouTube. Celebrities and the highest-paid YouTubers in the Philippines can get to that milestone within a day or two. However, average YouTubers would have to work at gaining those followers organically. Depending on your content and marketing strategy, you could take a few months up to a couple of years to reach 1,000 subscribers.
This is where your creativity and eye for trends could work. It's essential to stay within your niche, but you must also find ways to keep up with what is popular. For instance, you can publish a commentary on a hot topic. Optimizing your title and description with the right keywords can draw in numerous views and subscribers. However, you must be careful not to offend anybody.
How long to reach 4000 watched hours on Youtube?
With constant production, you can reach 4,000 watch hours within a year. These hours are accumulated, meaning you only need to produce multiple high-quality videos that can rake in many views. Aside from keeping up with trends whenever possible, effective content planning and good execution will come in handy.
You should focus on quality content and not publish content just to have something to share. It is counterproductive and might not get the views or watch hours you like or need.
What happens if you get 1M Subscribers on Youtube?
Getting one million subscribers on YouTube is a Herculean task. It requires regularly publishing content that has the potential for trending. That takes considerable amounts of money and time. However, getting to the one-million subscriber mark means your channel has gained traction. Your videos can quickly bring in hundreds of thousands of views.
In other words, gaining one million subscribers means you can make a comfortable income by producing videos for your fans on YouTube. You can choose to quit your full-time job and focus on making videos if you want to.
Conclusion
If you're passionate about making videos and appearing before the camera, YouTube monetization could open doors of opportunities for you. It takes a lot of investment in time and money to become a successful YouTuber. However, the fruits of your labor justify your difficulty growing your YouTube channel from zero to millions of views! If you need help starting your YouTube channel, you should consider borrowing money from loan apps with low interest rates in the Philippines.
The best loans for you 💸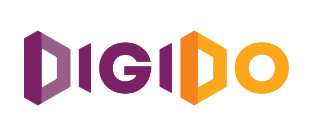 Repayment: Up to 180 days