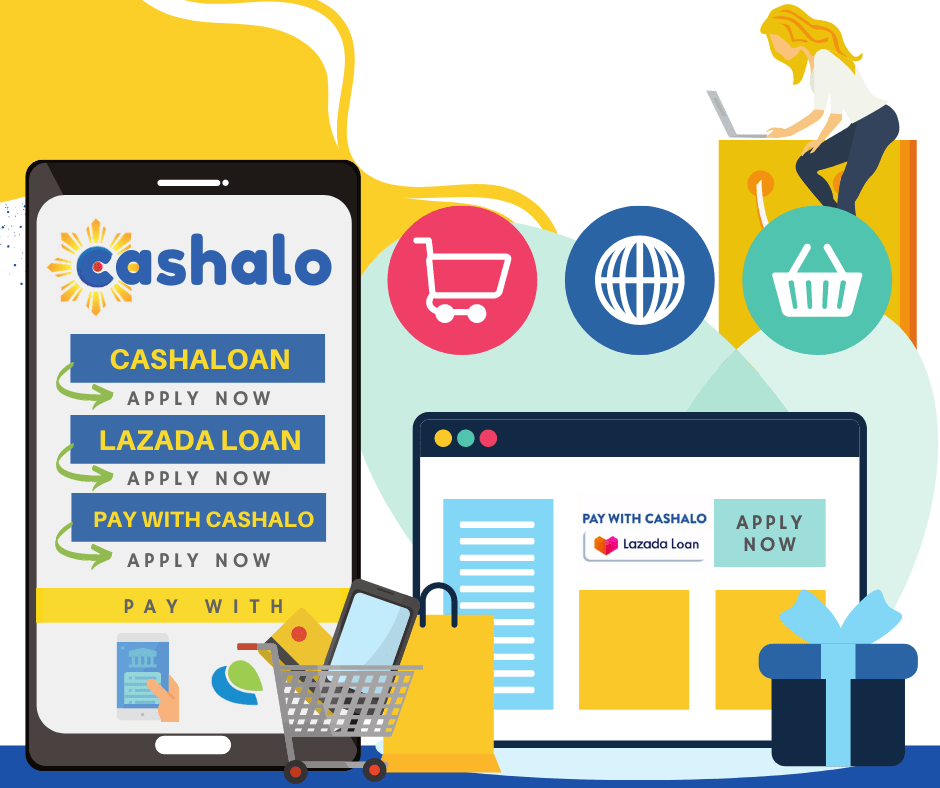 ---
---
Company Name: PALOO FINANCING, INC.
Cashalo is a lending platform here in the Philippines that offers loan services online. Cashalo loan service is available to anyone who has access to a network connection. You can avail of their loan product anytime and anywhere!
Cashalo aims to provide loan service that is fast, affordable, and secure through their mobile application that is available in Google PlayStore, App Store, and Huawei App Gallery.
Cashalo has three loan products.
Cashaloan: Where you can loan cash that you can use for personal needs.
Lazada Loan: Where you can shop on Lazada and pay later. All you need to do is cash up your Lazada Wallet through Cashalo loan, and you can pay later. Make sure you don't have an existing loan at Cashalo to avail this Cashalo loan product.
Pay with Cashalo: You can shop online and offline with Cashalo partner store/merchants and on their in-app e-store and pay later. Make sure you don't have an existing loan to avail this Cashalo loan product.
Cashalo is a legal online lending company with an SEC Registration No. CS201800209 and Certificate of Authority (C.A.) No. 1162. This shows that Cashalo is working under the Philippines law, and you can trust their loan service.
Cashalo is operating under Paloo Financing Inc. This company finances all loans under the Cashalo Platform.
Cashalo Loan Contact Information
Website: Cashalo
Email: hello@cashalo.com
Address: 16F World Plaza, BGC, Taguig City, Philippines 1634
Hotline No.: (02) 8470 6888
Mobile No.:
SMART – 09088804642
GLOBE- 09171850178
Working Days:
Weekdays – 9:00 A.M. to 8:00 P.M.
Weekends – 9:00 A.M. to 6:00 P.M.
Contact Information for corporate inquiries
Hotline No.: (02) 8808-8388
Working Days: Weekdays, 10:00 A.M. to 5:00 P.M.
Cashalo Loan Feature

Cashalo Loan Minimum-Maximum Amount
Here you can loan an amount
Minimum – P1,000.00
Maximum – P5,500.00
It might increase up to P10,000.00 if you pay on time.
Your maximum loan amount may differ from others, especially to those repeat borrowers of Casahalo loan.
Want to increase your credit limit? All you need to do is be a responsible borrower and pay on time or advance and rest assured that Cashalo will increase your credit limit.
Here you can cash up with up to P4,500.00.
Here you can get a credit line as high as P2,000.00.
You can increase your credit limit by paying on time, and it may change monthly or every billing cycle.
Cashalo Loan Term
Here you can select between
Minimum – 16 days
Maximum – 90 days
But, for all first-time borrowers, you can only choose between.
Minimum – 16 days
Maximum – 30 days
You can avail higher loan tenor by paying on time and leaving a good credit record.
So far, Tala and Cashalo offer the longest maximum tenor with 30 days loan term for all first-time borrowers.
Here you can select from loan terms of up to 90 days.
It might increase up to 3 months. You only need to always pay on time and show that you are responsible and trustworthy so that Cashalo will increase your loan term available.
The due date is 30 days after activation.
Cashalo Loan Interest Rate, Fees, and Charges
This cash loan offer has the lowest interest rate, which starts at 3.95%
They have a loan calculator. Where you only need to slide left and right to select your desired loan amount and installments.
After you select, you can see at the bottom your Total Amount Due and the Due Date.
Cashalo will show payment details as well as the interest rate during application.
0% interest rate if you pay on-time!
Pay with Cashalo loan has a 5% Processing Fee.
Cashalo has a late payment fee. Make sure you pay on time or before your due date to avoid late payment fees on your account.
How to be Eligible for Cashalo Loan Product
These are the qualifications for every Cashalo loan product.
CASHALOAN
Filipino citizen
Age must be at least 21 years old and above
Employed of Self-employed with a stable income source
Filipino with a verified/activated Lazada wallet
Must not have an existing loan at any Cashalo loan product
New Cashalo users and Existing Cashalo users can apply and activate their credit limit.
Must not have an outstanding balance from other loan products of Cashalo loan.
Cashalo Loan Product Requirements
To apply for Cashalo Loan products, you need to prepare and present the following:
Valid Government Issued ID
Proof of billing/address
Valid Work ID
Recent Payslip
Nominated Bank Account (optional)
Activated Lazada Wallet (for Lazada Loan)
How to Apply for Cashalo Loan Product
To apply and avail of the Cashalo loan product, you need to download their mobile application available on the following.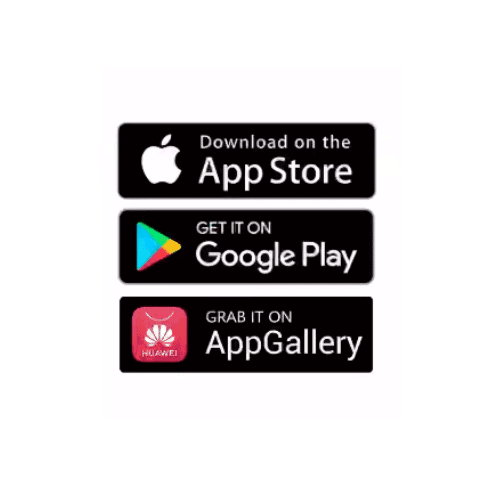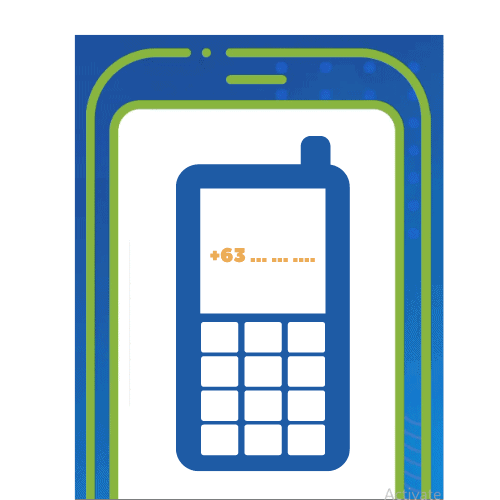 Step 1 Log-in your mobile number.
Note: Make sure that it is active and use your own mobile number for Cashalo will send your Verification code/OTP at your registered mobile number.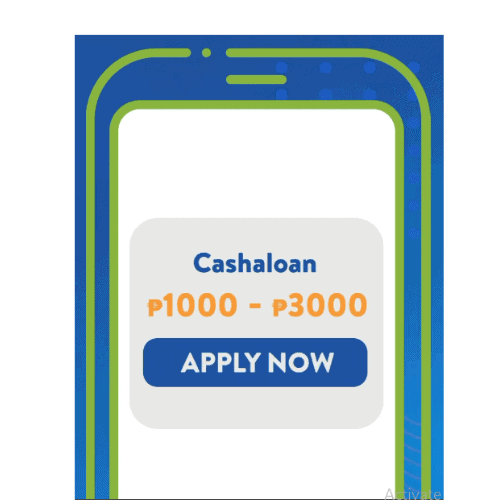 Step 2 Under Cashaloan product, click "APPLY NOW."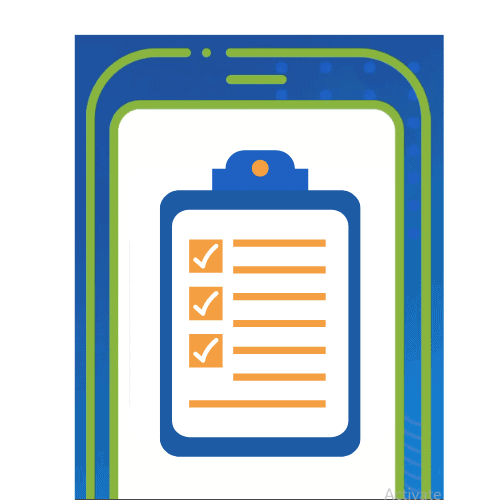 Step 3 Fill in the loan application and complete your profile/personal information.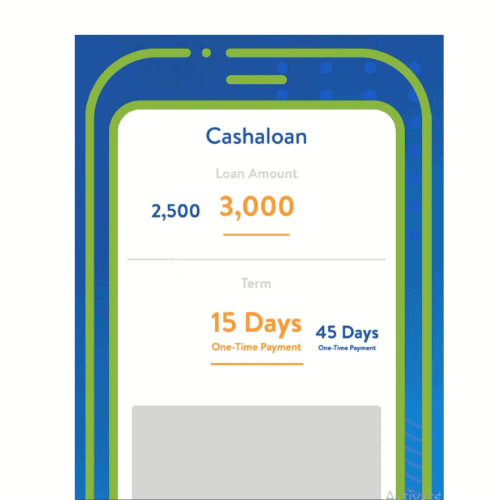 Step 4 Select the loan amount and terms that you desire.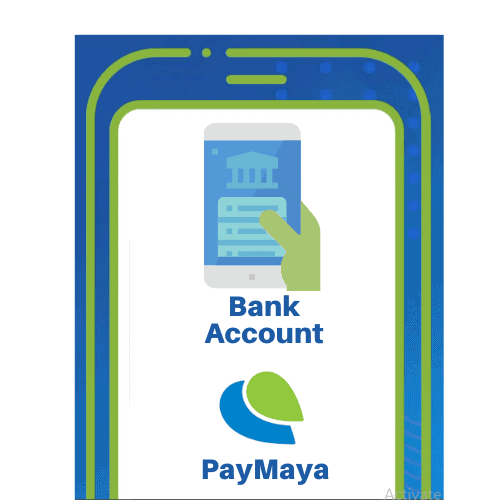 Step 5 Choose your desired cash-out option. Here you can choose between your Bank account or your Paymaya account.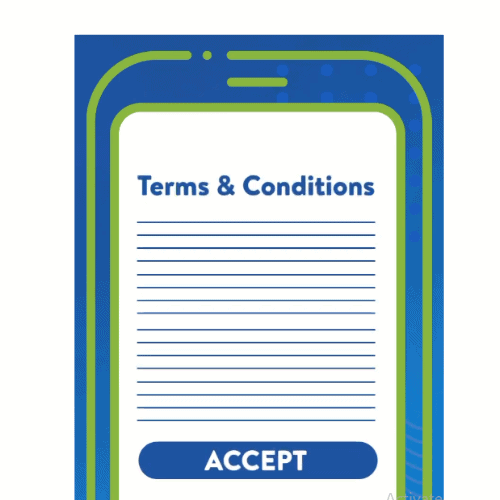 Step 6 Complete your loan application. After filling up, Terms and Conditions will appear. Click accept and enter the OTP code Cashalo sent to you via SMS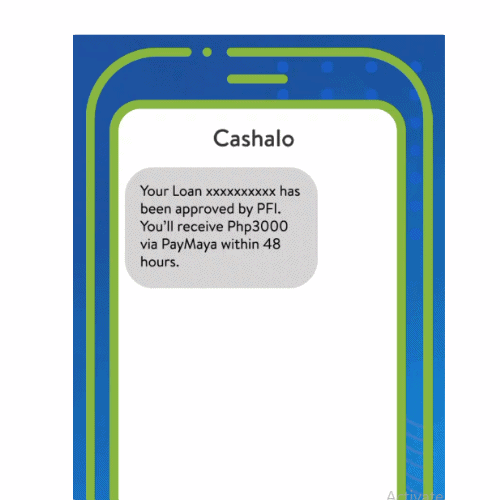 Step 7 Wait for the approval. If your loan is approved, Cashalo will send your loan application approval via SMS.
You can also refer to this link if you want a video tutorial.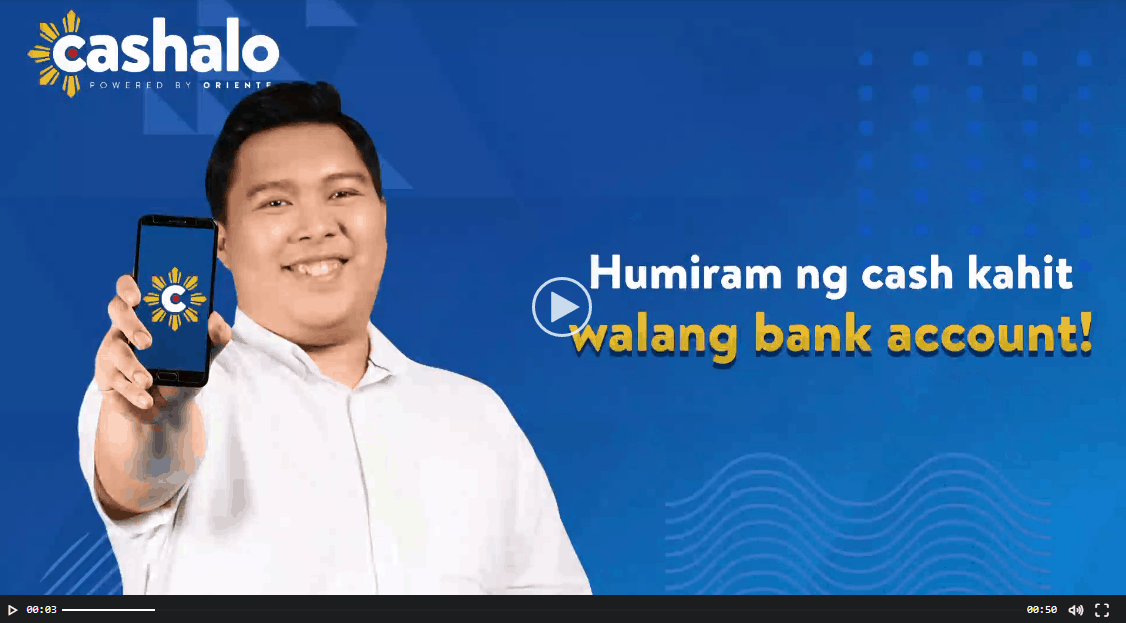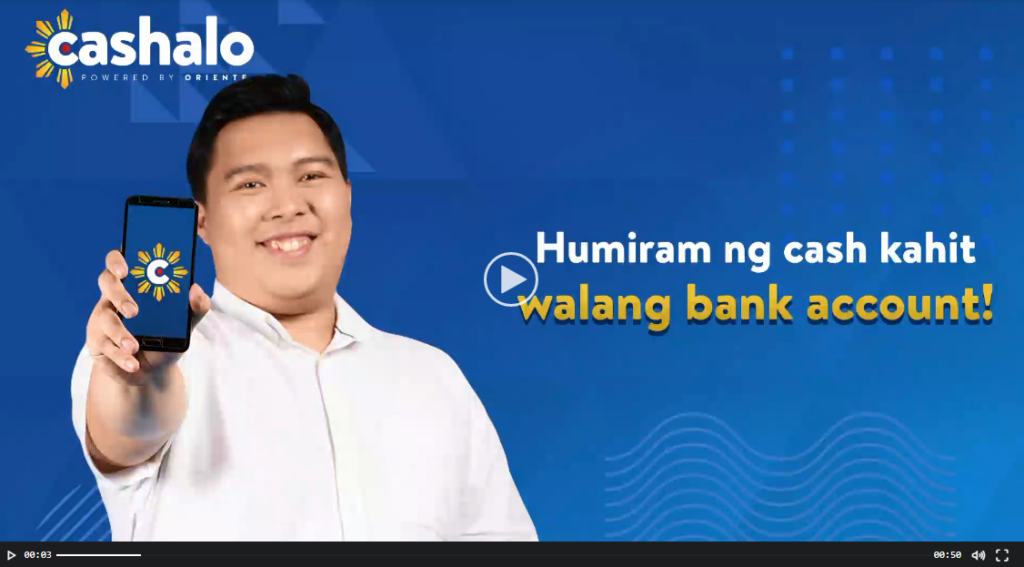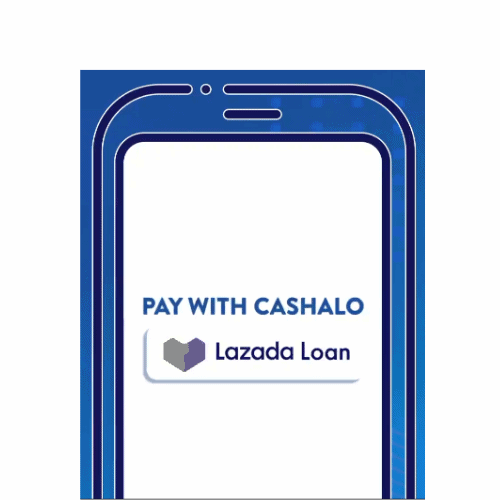 Step 1 Register
On the Homepage of your Cashalo loan app, under Pay with Cashalo, select Lazada Loan.
During filling up the information, make sure you will register the same mobile number and email address enrolled in your Lazada account.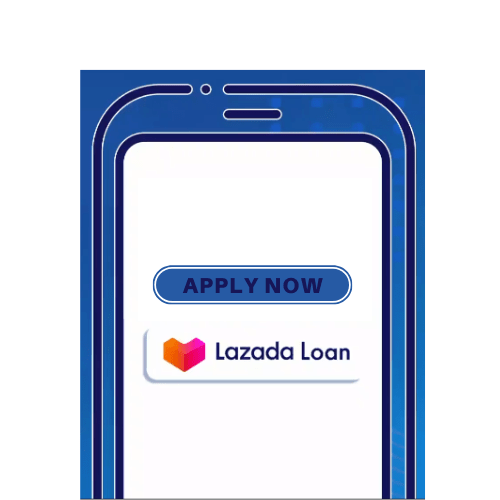 Step 2 Apply
Click "APPLY NOW" and provide necessary, valid, and accurate information.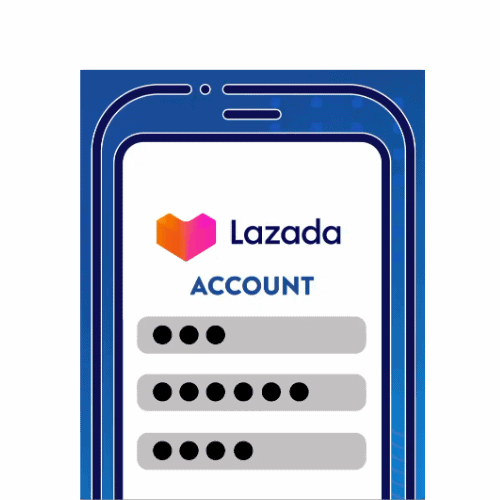 Step 3 Input Lazada Account
Under the cash-out option, input your Lazada Account.
During filling up the information, make sure you will register the same mobile number and email address enrolled in your Lazada account.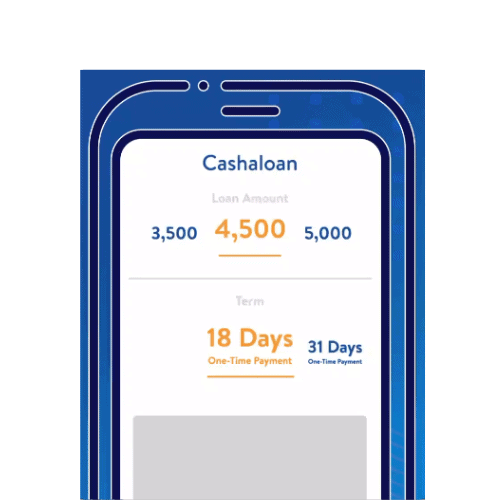 Step 4 Loan Amount and Tenor
Select your desired Lazada loan amount and payment terms. Here you can choose up to 90 days loan term.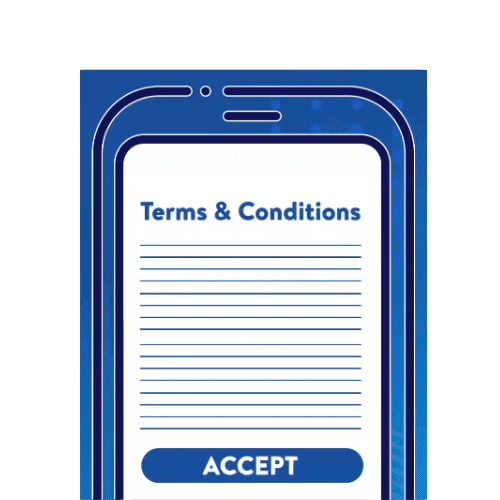 Step 5 Verification
After filling up the loan application, terms and conditions will appear. Click "ACCEPT" to proceed with the loan application and input your OTP code sent by Cashalo via SMS.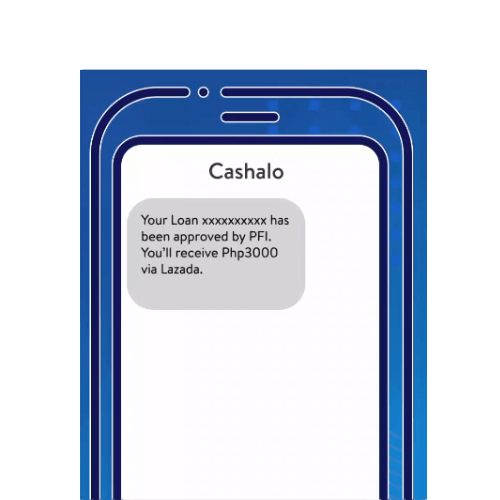 Step 6 Approval
If you are approved, Cashalo will send you your loan application approval via SMS. You need to wait for at least 1 – 3 working days before Cashalo sends your loaned amount to your Lazada wallet.​
If you want a video tutorial on how to apply for Lazada loan, kindly refer to this link.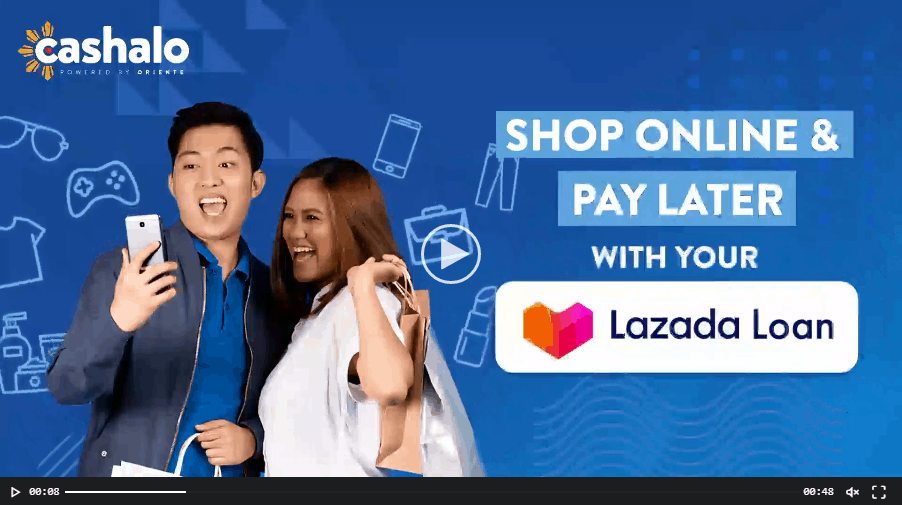 Open your Cashalo app, then click on Activate Pay later. Fill up the application and provide your information.
Make sure you input valid, honest, and accurate information to avoid rejection.
After filling up the application, Cashalo will notify you via SMS or Email when your credit line is ready for use.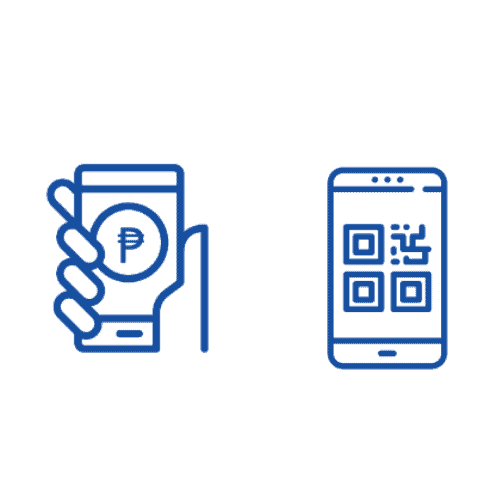 When and How can you Get the Money After Approval
There are two (2) ways to cash out your loaned money here at Cashalo
If your loan application were approved, Cashalo would disburse your money typically in less than 24 hours.
If you choose paymaya as your disbursement mode, your money will be sent to your paymaya account within 48 hours.
Your money will be disbursed to your Lazada Wallet account within 3 business days.
Cashalo will provide a flexible credit line that you can use for your everyday needs.
How and Where to Pay Cashalo Loan
There are 3 ways to pay your loan at Cashalo Loan.
Online Banking
Over the Counter
Bayad Centers
ONLINE BANKING
GCash
Paymaya
BDO Online Banking
Robinsons Online Banking (has a transaction fee of P12.00)
Just follow these instructions while paying your loan through Online Banking.
OVER THE COUNTER
ECpay (has a transaction fee of P20.00)
TrueMoney
BDO branches
SM Business Centers
Bayad Center
Robinsons Bank Bills Payment
Robinsons Business Center (located in Robinson's department store)
Digipay
Remittance & Payment Center (via Dragonpay)
BAYAD CENTERS
Cebuana Lhuillier Bills Payment
LBC
For detailed payment instructions:
Log-in to your account using the Cashalo app
From the home screen, tap on My Loan icon.
Press Pay Now
Choose your preferred payment option
Posting of payments here at Cashalo may take up to 1 – 2 working days before it gets reflected on your Cashalo account.
If your payments still haven't posted with the said time frame, you can contact Cashalo by filling up this form:
What do Other People Say About CashJeep Loan Service
These are some of the reviews and feedbacks of Cashalo loan customers. Their experiences differ from each other, and it may be different with you too. You can use this information to help you to decide whether you avail Cashalo loan product or not.
We choose the latest and updated reviews to show you the updated information on Cashalo loan service performance. We also select both negative and positive reviews to show transparency on Cashalo.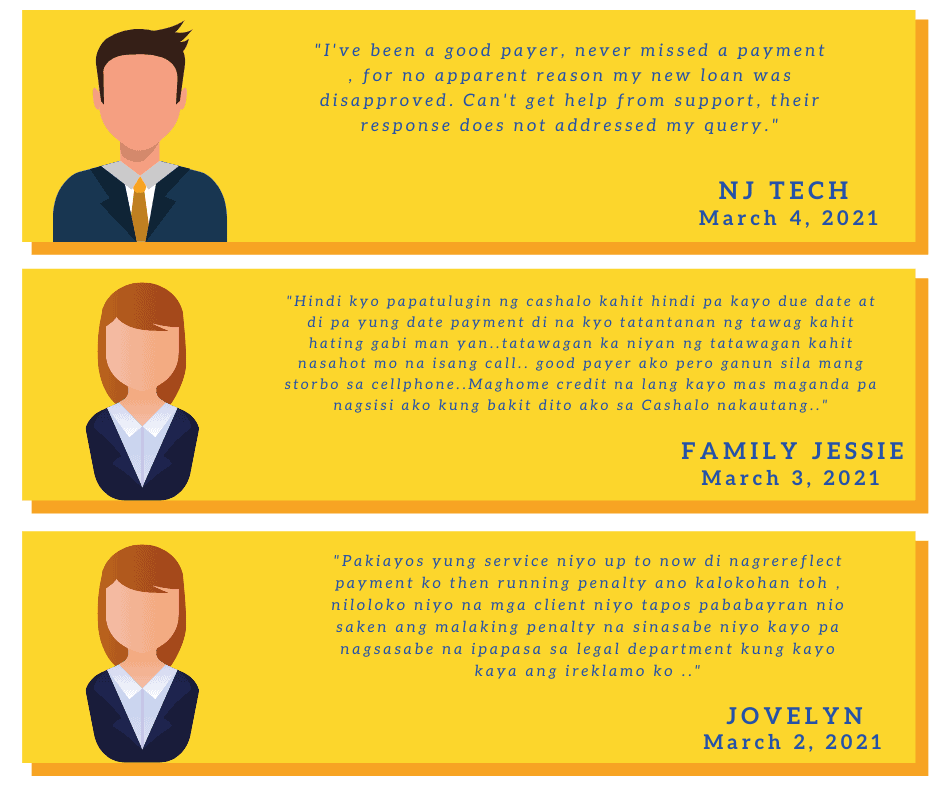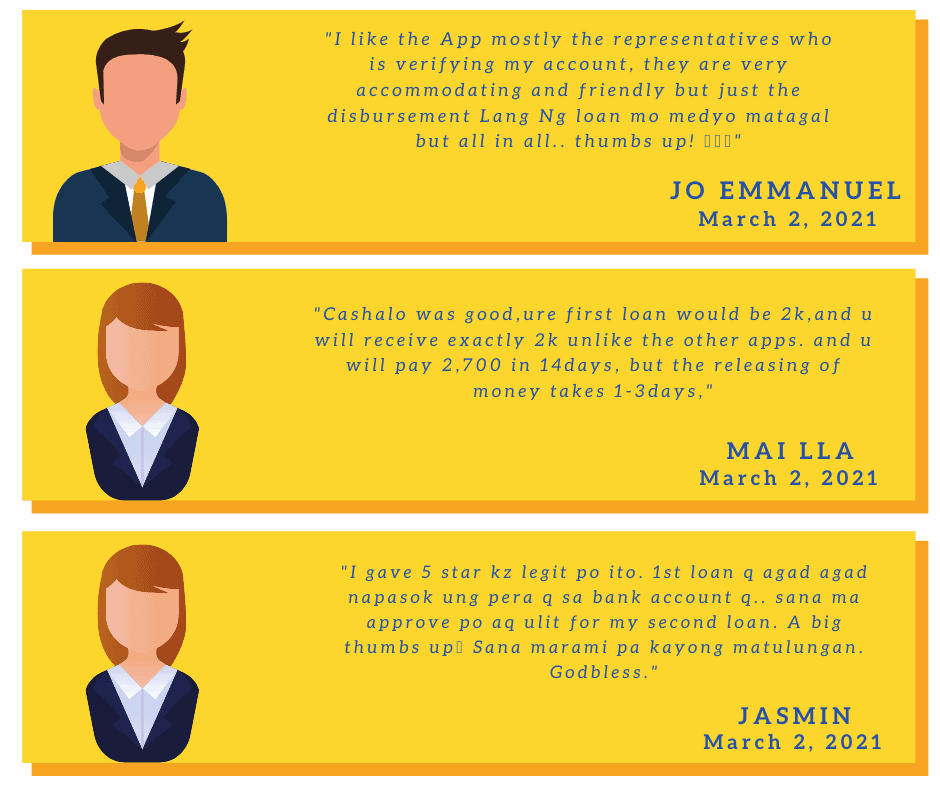 From what you have seen, there are definitely pros and cons while using Cashalo.
The pros or advantages are that Cashalo is legit, and you can really take up a loan here. This means their loan service can really help when you need financial assistance. They also offer better Customer service, unlike other online lending company that has rude and unmannered agents that will harass you.
The cons or disadvantages are that others got problems reloaning even though they are a good payer of Cashalo. Others also complained about Cashalo calling, asking you to pay your loan even though you still have three days before your due. While others got problems during payment, most of the fuss is that their payment hasn't been reflected until it's past due, where penalties are charged.
Have you tried Cashalo? If so, why not leave your personal review in the comment section below of this article. We would also like to hear from you, and it would be a great help for those looking for information about the Cashalo loan service.
Loan Alternatives
Aside from Cashalo, other online lendings also offer fast cash. They also only require a Valid ID, and it is easy to qualify for a loan. These are the following.
For more list of online lendings that offer quick cash, you can check it here.
If you are looking for a loan offer where you can loan higher amounts, you can try Banks Personal Loan as an alternative. The following banks offer high loanable amounts with low-interest rates and long terms. You can also check them out.
For more list of banks that offer personal loans, you can check it here.
Disclaimer: These pieces of information are all based on our thorough research on different platforms. We gather this information and made this Cashalo loan review to give you guides and ideas on Cashalo loan service. We are not promoting CashJeep, nor they partnered with us to promote their service. If you want to try their service, we suggest you do further research about them and think twice. Applying is your own decision, and we are not reliable with any damage or loss.
The best loans for you 💸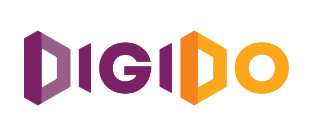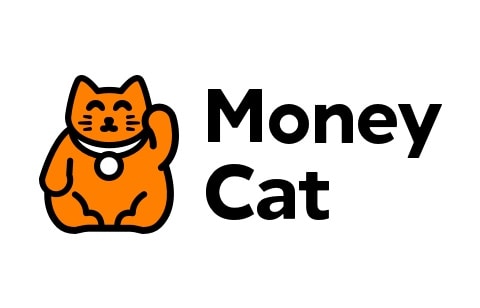 Repayment: Up to 180 days