There has been an increase in the number of people seeking a loan. The intention of most of these loaners is to start their own business. People become enlightened on the importance of having financial security. Hence, they know they should not rely on their 9 to 5 jobs. While some may have remained their jobs secured, most people have become frightened of not having the means to support their families. Hence, building their own business is their way of improving their lives and worrying less.
You may have noticed that various online loan apps have mushroomed over the last year, encouraging people to take that step. Loaning may be used for multiple reasons. But the essential part of taking that step is to realize if you can pay it back. If you intend to start a business and loaning money is your only way to fund it, then you should think well enough about what business is profitable so you can pay your monthly. One of the easiest ways to obtain the money you need is by applying for a personal loan.
A personal loan can be used for different reasons. Most often, banks may ask about your intentions in securing a loan. But in reality, all they want to know is whether you can pay it back. Financial institutions will request you to present a long list of requirements before they allow you to loan from them. Loaning from a bank incurs a smaller interest than lending from non-bank financial institutions. However, no matter how high the interest rates are with non-bank financial institutions, more people seem to prefer them over loaning from banks.
Benefits of Securing a Personal Loan
If you are still thinking about whether to apply for a loan at this time or not, let me help you by showing these key takeaways when securing a personal loan.
The loan can be used for whatever purpose it may serve you.
Personal loans are unsecured loans. Hence, it does not require collateral compared to home or car loans.
Personal loans can be less expensive than using a credit card but more costly than others, depending on the financial institution.
How Do Personal Loans Work
There are different kinds of loans that are earmarked for a specific purpose. You can purchase a home with a mortgage and a car through an auto loan. The purchased home or car is used as collateral with these kinds of loans. If you fail to pay regularly, the bank has the right to repossess them. The bank is taking a greater risk, and a higher interest rate is imposed in exchange for that.
You don't have to worry about loaning from a traditional bank if you do not possess the requirements they are asking you. CIMB Bank personal loan may be the answer to your current situation
CIMB Bank Personal Loan review
As mentioned, so many online loan apps emerged during the pandemic. And I have found CIMB Bank to be significantly helpful. CIMB Bank is unlike any other bank that you know. They have provided digital banking solutions and services for the past four years and have gained numerous recognitions from various local and international award-giving institutions. They have helped over 1 million loan customers pursue their dreams.
Among all the online loan apps available today, CIMB Bank Personal Loan allows you to loan up to Php1,000,000.00. If you are a GCash user, you may have stumbled upon GCredit in your app. credit is a mobile credit line wherein you can pay for goods and services in GCash, shop online in selected online merchants, or pay bills with just a few clicks on the GCash app. It is a convenient way of paying for your purchase without waiting in line using your mobile phone.
CIMB Bank Personal Loan Application
CIMB Bank has no physical office, which means all transactions are handled online. With your GCash app, you can apply for a loan quickly. Usually, several documents are needed to be submitted together with the loan application. But if you are an existing GCash user, the ID you submitted upon application for the GCash account is considered one of the necessary documents. CIMB Bank Personal Loan requirements are made easy. All you need to submit is a copy of your pay slip or employment certificate. These are required to ensure that you are capable of repaying your loan. After sending the last requirement, in just 10 minutes, CIMB Bank will notify you of your application. You will be directed to the next page, wherein you will be asked the amount you intend to loan. CIMB Bank allows you to loan up to Php1,000,000.00. You will also have the option to choose the terms of payment which can be from 12 months up to 60 months. Keep in mind, though, that even if you have stated the amount of loan you need, CIMB Bank will be the one who will determine the amount that you can loan. It is still the discretion of CIMB Bank whether they will allow you to loan from them or not.
A long-term personal loan can be advantageous if you use it for business, as this is the ideal purpose when loaning a significant amount since you know that you have the resources to pay back your loan every month until the end of the term.
One of the factors that help CIMB Bank determine if the individual is allowed to loan is a high GScore rating. GScore reflects how actively you are using the GCash app. You can increase your GScore by using the app frequently. You need at least 600 GScore to unlock the 1000 credit limit. But to ensure that you can get a loan from CIMB Bank, you need to clear out all your previous credit from the GCash app as this becomes the basis of CIMB Bank in approving your loan application.
CIMB BANK Personal Loan Requirements
CIMB Bank allows you to loan from Php30,000.00 up to Php1,000.000.00. Although the requirements are not as complex to obtain compared to other financial institutions, the CIMB BANK Personal Loan applicant must meet the following criteria before processing your application.
Individuals aged 21 and above
Applicant must be no older than 65 upon loan maturity.
The applicant must be a Philippine citizen and a non-US person.
Applicant must have a Philippine mailing address and an active Philippine mobile number.
Applicant must have a minimum gross monthly income of ₱15,000
Applicant, if employed, must be tenured for at least six months or one year of continuous employment unless employed in the top 15,000 corporations.
Applicant, if self-employed, must be operating for at least one year.
Suffice to say that even if you have a GCash account, it is not an assurance that your application will be approved if CIMB Bank notices that you cannot repay the loan.
CIMB Bank personal loan approval time
The CIMB Bank Personal Loan initial approval of application can be done in 10 minutes! CIMB Bank Personal Loan final approval time can be processed as quickly as 24 hours. Be sure to submit the requirement, such as the pay slip or the Certificate of employment, for ease in processing and approval of the Personal Loan application.
CIMB Bank Personal Loan Disbursement Method
If you opt for the loan, be disbursed via your CIMB Bank account, no disbursement fee is collected. The amount is immediately transferred to your CIMB Bank account. A documentary stamp tax of Php375.00 is deducted from the loan amount; however, if you choose to disburse through other disbursement channels, such as through your other bank account, a 1% interest is incurred to your loan on top of the documentary stamp tax.
Is It Practical To Seek For A Long-term Loan?
CIMB Bank Personal Loan allows you to loan up to Php1,000,000.00. But the said amount does not apply to everyone applying for the loan. It depends on your capacity to pay back the loan, which will be based on your submitted pay slip or Certificate of Employment. Let me ask you this when you decided to take a loan, did you have something in particular in mind about where to use the money? As I have mentioned in my previous article, seeking a loan may be the only way for you to be relieved from all your worries. If you plan to use the money to support an existing business or start with a new business, then taking up a loan is beneficial. You only need to manage your business well to pay your obligations.
It is never advisable to take up any loan to splurge on unnecessary things since you can only end up in more debt in the long run. Always find ways to elevate your life status by making wise decisions.
It is a great time to start a business, and the "new normal" should not hinder you from pursuing your dreams. However, be wise enough to choose which business you can handle. There is no right time to start a business, but now. Choose the one that you are passionate about. You don't need to start big. You can create a business even from home as a side hustle.
CIMB Bank Personal Loan Interest Rate
The CIMB Bank Personal Loan interest rate is 1.96% every month. It is smaller compared to other financial institutions. But if you prefer to loan for a term of 60 months, this would incur a significant amount over the principal. Take, for example, the loaned amount of Php50,000.00. After five years, the total amount you need to pay is Php108,000,00. The interest you paid is more than the amount you have loaned. Therefore, it is indeed wise to have a concrete plan on how to use the money from your loan rather than spend it mindlessly on things that would not help you pay back your loan. A sustainable business should be your aim if you intend to take a long-term loan.
CIMB Bank Personal Loan Contact Number
For inquiries about CIMB Bank Personal Loan, you may call the Customer Care Team available from 6:00 AM to 10:00 PM daily with any of the following numbers.
For PLDT, Smart, and Talk n Text subscribers, you may call #2462 (#CIMB) or (+632) 8924-2462.
For Globe and TM subscribers, you may call their landline at +632-8924-2462.
CIMB Bank Personal Loan is one of the best online loans app available today. It is your discretion to choose which online loans app works for you, considering the varying interest rates they offer.
Don't be a victim of your misjudgment. In tough times such as now, every penny counts. I am not encouraging you to take up a loan, but rather, I would only want to help you determine which online loan apps can help you pursue your dreams towards financial security.
The best loans for you 💸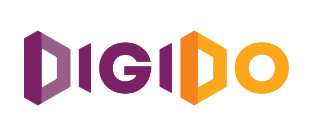 Repayment: Up to 180 days